44% Off
Kereru Moonless Stout
From one of the leading dark beer producers in NZ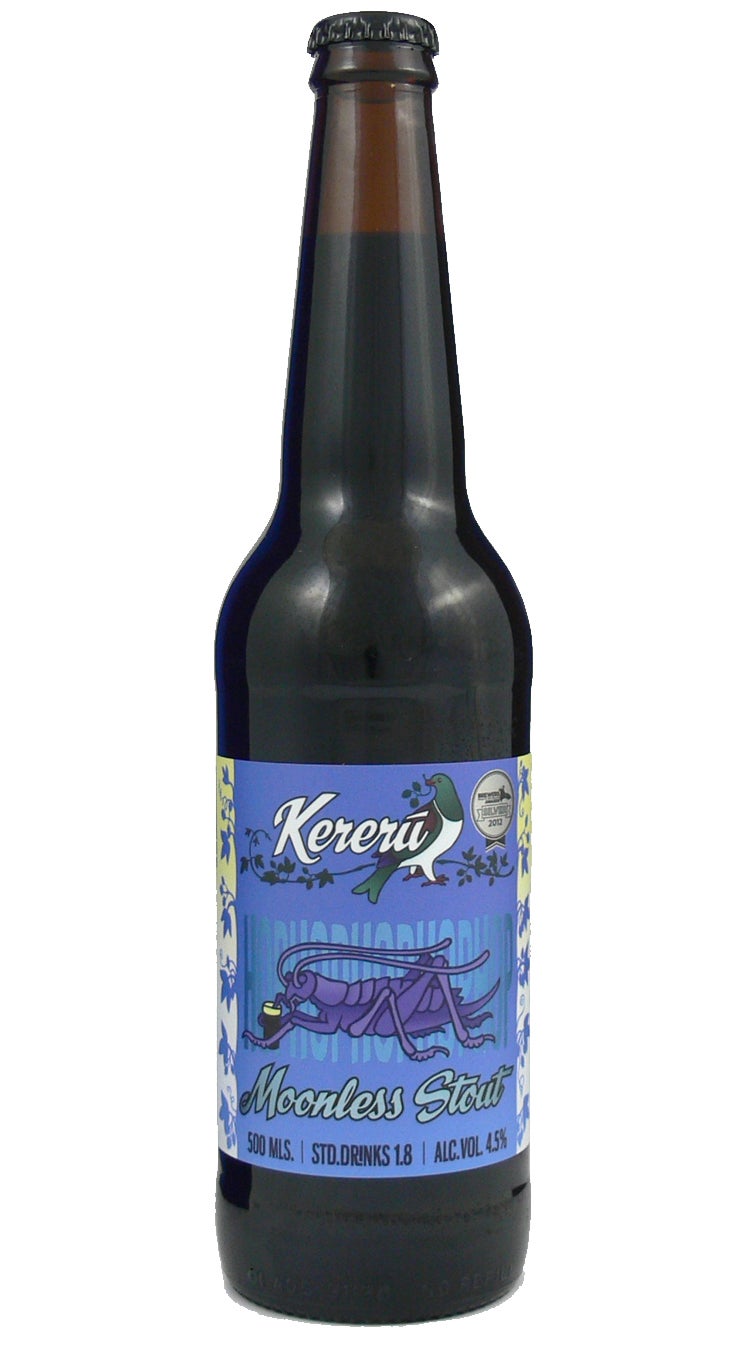 Kereru Moonless Stout
From one of the leading dark beer producers in NZ

44% Off
Kereru Moonless Stout
From one of the leading dark beer producers in NZ

Description
Kereru have always impressed us with their skill in making outstanding dark beers and this is no different. The stout pours dark black with a medium tan head, aromas of sweet dark chocolate and roasted coffee with a hint of toast follow through into the taste, with a dry crisp mouthfeel, high carbonation and a balanced bitterness. It's not often you get a full flavoured roasty stout with a crisp and clean malt base so we were very impressed!

1. Refreshing and pleasant dry stout.
2. Deep and roasty aroma.
3. Nearly burnt, ashy coffee flavours from the dark malts.
4. All New Zealand malt and hops (as are all of our beers).
5. Great with oily fish dishes, a good pallet cleanser with whisky.
BrandKereru
RegionWellington
VarietalStout
Size500ml
Alcohol %4.5%
CountryNew Zealand