WIN! $250 Voucher to Paris Butter... Competition Finished


Created by Prince Robert of Luxembourg and crafted by the winemaking team at legendary Bordeaux First Growth, Château Haut-Brion, Clarendelle offers a little taste of Haut-Brion's elegance and refinement at an everyday price.
For the first time, we're pleased to introduce a more premium expression of both Right and Left Bank Bordeaux, Clarendelle adding a Saint Émilion AC and Médoc AC label from the 2014 vintage. World-renowned wine critic James Suckling has rated these wines highly, scoring them 91 and 92/100 respectively, to go with his glowing 90/100 review for the Clarendelle Rouge. The Saint Émilion includes a portion from the iconic hillside Quintus (circa $300/bottle) while the Médoc draws fruit from their very strong Clarence Dillon négoce operation.
These 2014 Clarendelle reds really amazed us with their fragrance, charm and quality, confirming why James Suckling called Bordeaux 2014 vintage "one of the biggest surprises of my 34-year career." He was referring to the way many critics wrote the vintage off based on weather, before even tasting. Of course the only thing that matters – the finished wines – have turned out to be very elegant and classical.
In short, if you enjoy classic Bordeaux reds, you'll love these 2014s!
Fine Wine Delivery Co. are proud to represent Clarence Dillion Wines exclusively in New Zealand as the sole importer of Clarendelle!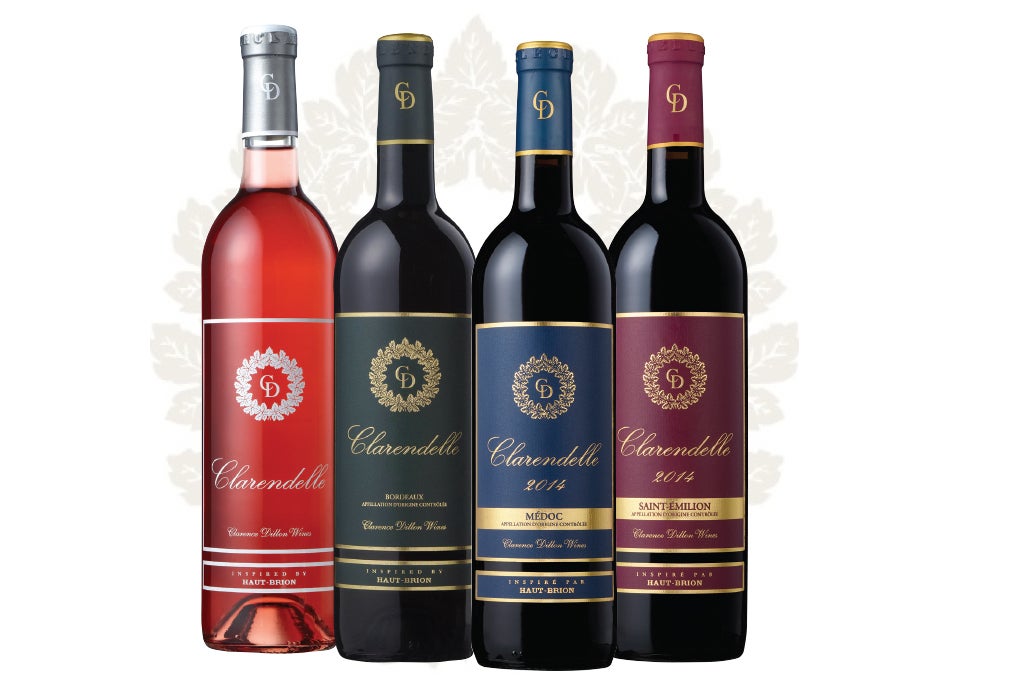 A delightful pale wine in 2016 that is more Provence in style than Pessac, it's a Merlot dominant blend with Cabernet Franc. Filled with flavours of blood orange, grapefruit and redcurrant, it has a refined, suave finish.

A long, slow ripening period in 2014 produced very classical wines, an especially good year for Cabernet. The nose shows classic Médoc hallmarks of cedar, cassis and plum with fine, architectural tannins on the long, mellow finish.

A very modern style of Médoc, with a pronounced oak signature giving attractive toasty and chocolate notes to go with tobacco and cedar. Fruit weight is a highlight, no wonder James Suckling gave it 92/100 on debut!

This is our panel's favourite wine of the 2014 shipment. Fragrant, detailed and elegantly medium bodied with a "marine-tinged finish" as Robert Parker says, this is gorgeous Merlot-dominant Saint Émilion through and through.