Founders & owners Clive & Phyliss Paton created Ata Rangi Vineyards & Wines from the ground up purchasing their first land in 1980. These days their genuinely old vines bring impeccable balance and finesse to all their wines. Clive Chief Winemaker & NZ Winemaker of the Year Helen Masters, have formed a deep relationship and intimacy with their iconic terroir… which is manifested in their world class wines.
Such is Ata Rangi's global reputation… their Pinot Noir is the 8th most searched for Pinot on the internet outside of Burgundy's famous Grand & Premier Cru Estates.
See below for our brief notes on each new release and our limited special pricing…
Ata Rangi 2020 Lismore Pinot Gris... Special Release price $31.99
A classic Pinot Gris originally influenced by Alsace from vines now over 23 years of age, the depth and complexity of flavour make it a great food match for anything with heady spice or bold flavours. A thrilling bouquet of orange blossom, apricot kernel, pear, apple and quince. The palate is luscious, fruit forward and very detailed even in its youth, a little oak influence and lees weight fleshing out the palate, finishing spicy and fresh.
Ata Rangi 2018 Célèbre... Special Release price $39.99
2018 was a warm vintage excellent for the later ripening varietals that make up this special blend... Merlot 47%, Syrah 41% and 6% each of Malbec & Cabernet Franc. Enticing aromas of blueberry and boysenberry tempered by darker spice notes of cocoa nib, black cardamom and subtle manuka bark and sundried tomatoes. Cranberry also comes through on the palate and a mineral sensation lingers throughout. The tannins are ripe and balanced. An impressive Célèbre that will age through 2030+ with care.
Ata Rangi 2018 Craighall Chardonnay... Special Release price $55.99
This will be the last Craighall Chardonnay for 15-years... the vines are being replanted. Craighall is from prized blocks of low-yielding Mendoza clone vines. The oldest, now over 30 years, are situated directly opposite the Ata Rangi home block in the deep, free-draining gravels that make up the Martinborough Terrace. Fresh ripe white peach and jasmine aromas are infused with delicate spice. The palate is complex, impressively weighted rich and pure, the lingering finish is typical of Craighall. Power, purity & poise in perfect harmony... it will continue to evolve and reward at least through 2028.st through 2028.
Ata Rangi 2018 Pinot Noir… Special Release price $79.99
Only the oldest parcels of fruit are used in Ata Rangi's flagship Pinot Noir. The fabled Abel clone makes up 40% of the blend. The result is a very complex, structured wine, beautifully perfumed in the classic Ata Rangi style. It is incredibly welcoming as a young Pinot... but typically of their better vintages this 2018 will age beautifully through the 15-year mark if well stored.
PRICE
$30 - $69.99

1

$70 - $99.99

1
Sort By Rank
Product Name
Price (Lowest)
Price (Highest)
Popularity
Newest
Rank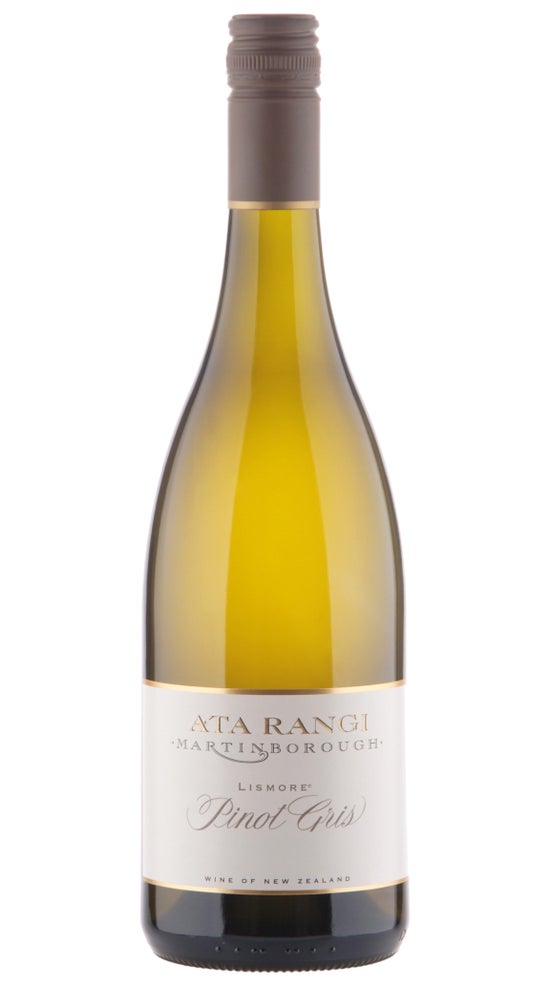 The perfect combination of a rich Alsatian and an unctuous NZ Gris