Finery 0% Cocktails
A new addition to your non-alcoholic top-shelf!
If lockdown round two has seen you you reaching for a drink more than usual, there's a new healthy, alcohol-free alternative to tempt you away from that habitual glass of wine. Introducing Finery 0% Cocktails, new addition to the locally made Finery range, offering the same premium blend, without the alcohol.
Finery 0% cocktails were created as a zero sugar and zero alcohol alternative to the sugar-filled ready to drink beverages on the market. Not only this, but they make a great alternative as a mixer to less healthy non-alcoholic beverages. These are the perfect replacement or mixer for your favourite spirit! Made in New Zealand, the team at Finery support local with quality ingredients, small batched and sustainable practises. The beverages are gluten free, with zero sugar, zero carbs and zero preservatives plus vegan friendly! Choose from a range of flavours including Grapefruit, Cucumber & Mint, Vanilla & Elderflower, Ginger Green Tea, Honey Mint & Lemon Myrtle Lime & Black Tea or grab a mixed 4 pack and try the range for yourself!
Sort By Rank
Product Name
Price (Lowest)
Price (Highest)
Popularity
Newest
Rank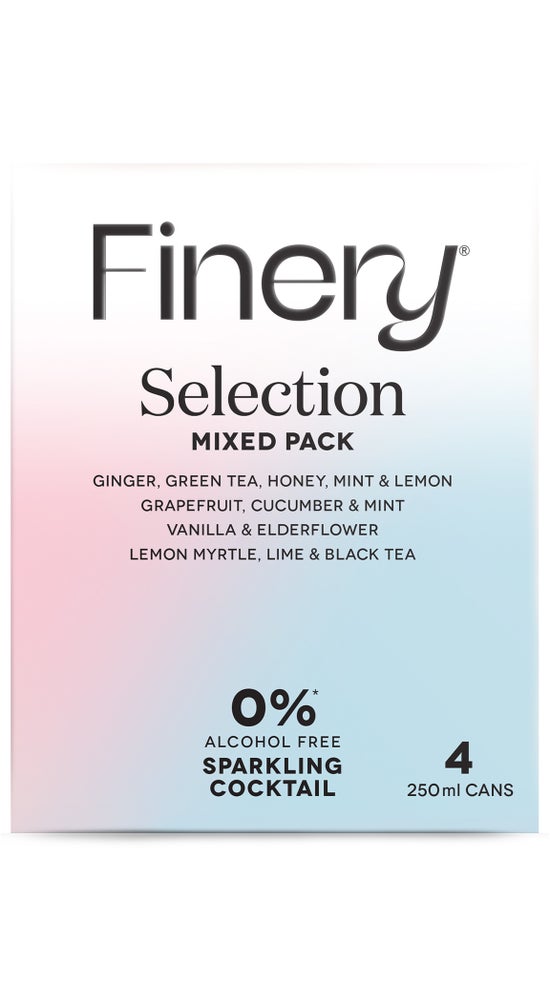 The first NZ 0% all natural non-alocholic beverage with zero carbs, zero sugar,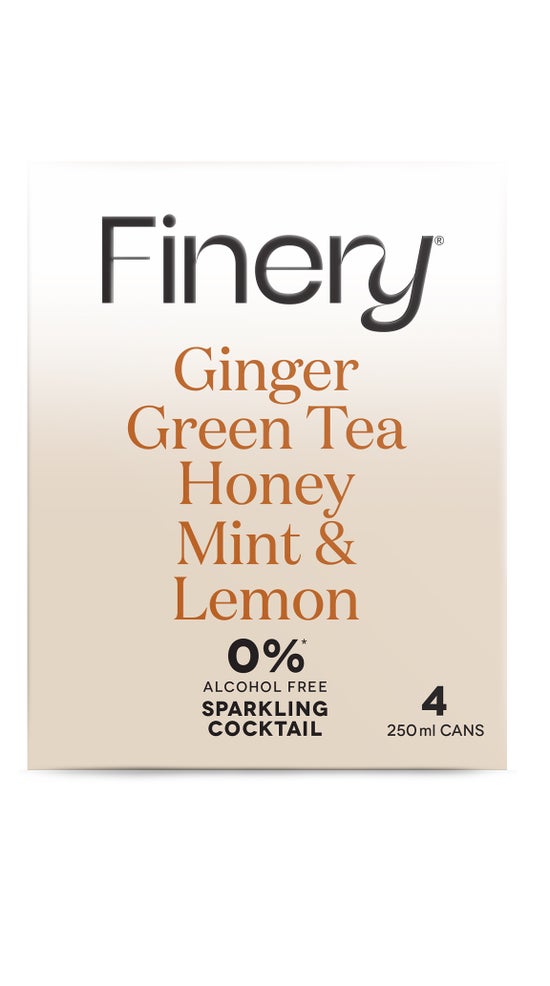 The first NZ 0% all natural non-alocholic beverage with zero carbs, zero sugar,