Garage project Proper Crisps IPA 6 pack
Who doesn't love a beer and chip combo? A crisp bite, being washed down by an equally crisp beer. Garage Project have teamed up with the team at Proper Crisps to bring you a match made in heaven! Proper Crisp IPA is the newest collaboration, a juicy yet crisp 6& IPA brewed with potatoes. It's got that extra clean bitterness, soft malt backbone and refreshing crisp smack that is just too drinkable. Designed as the perfect partner for the perfect crisp - Proper Crisps new Big Cut crisps - try the perfect combo today!
PRICE
Under $15

1

$15 - $29.99

1
Sort By Rank
Product Name
Price (Lowest)
Price (Highest)
Popularity
Newest
Rank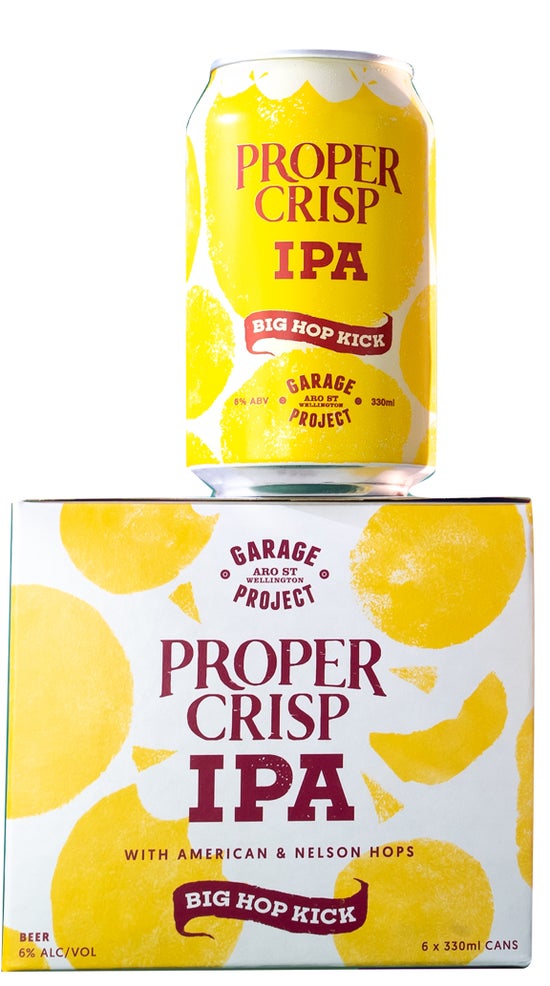 The perfect partner for the perfect crisp!