After a hiatus due to the current COVID-19 restrictions, Casamigos is back on our shelves. Tequila fans can celebrate with all three sippers back in stock, at a one week only price!
Casamigos was started in 2013 by George Clooney and his two best friends, who commissioned one of the very best craft Tequila producers in the highlands of Jalisco in Mexico meant to be just for them, their friends and family. After being persuaded to go public in 2013 they have now sold the business for an incredible $1 billion in 2017.
Casamigos is now the fastest growing super-premium tequila brand in the US and deservedly so as they all taste amazing. This lovely, soft , clean and alluring blanco tequila is crafted from only the best hand selected 100% blue Weber agaves in Mexico. The agave pinas are roasted in traditional brick ovens for 72 hours and then the pulp goes through an 80 hour fermentation with a one of a kind yeast that results in refined, soft complex flavours. It is then rested for 2 months and sold to someone like you to be drunk in a shot, over ice, in a sangria or a margarita or in countless other summer cocktails!

Due to rising excise prices and shipping constraints, Casamigos Tequila has gone up in price - however we've managed to get a very special price just for this week so fans can stock up at the old price - don't miss this one!
YOUR FLAVOURS
0 Selected
Double click to zoom in and out
Flavours
Herbal
Spice
Sweet
Wood
Sort By Rank
Product Name
Price (Lowest)
Price (Highest)
Popularity
Newest
Rank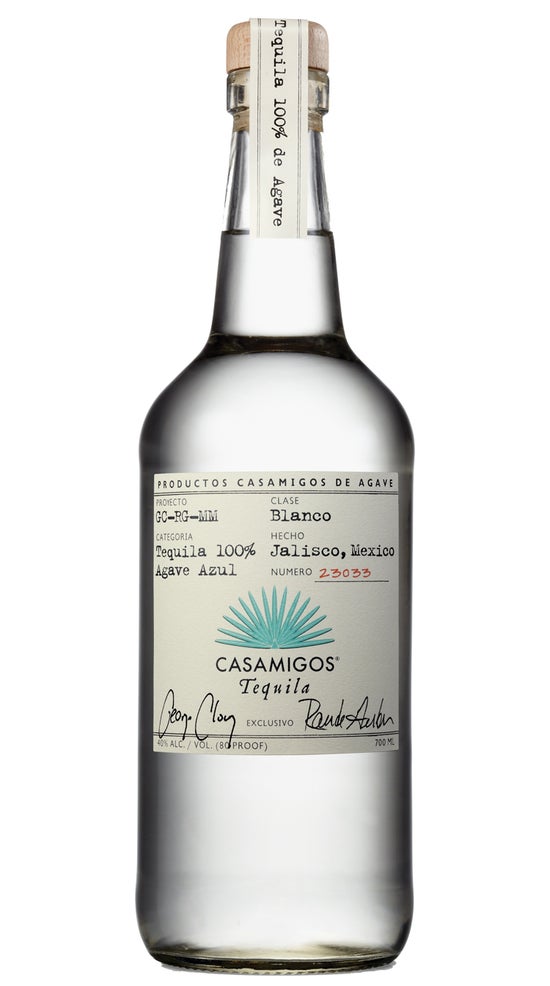 World spirit Awards-Double gold, soft, clean, vanilla sweet and smooth, delectab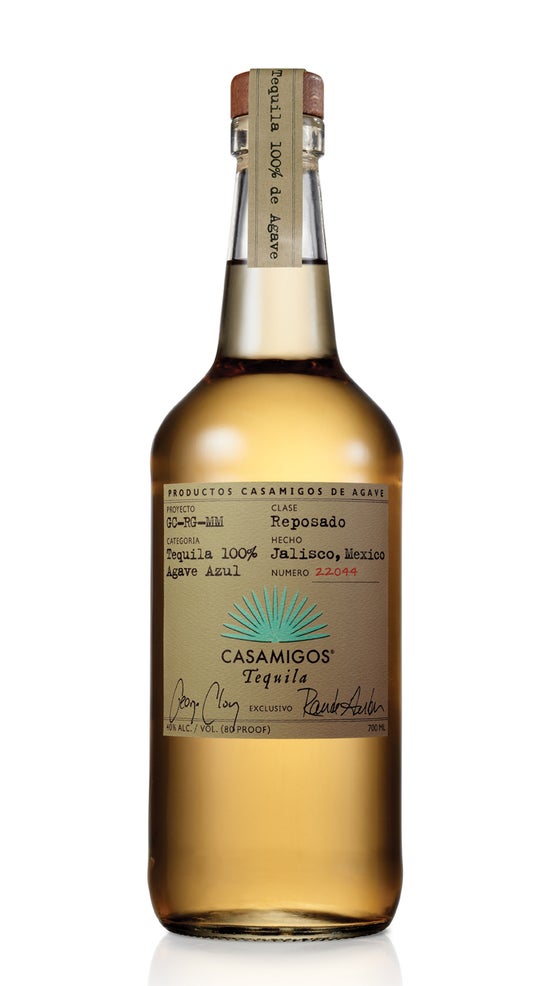 George Clooney's Reposado Tequila. Double Gold at the World Spirits Awards