Day Four: Quintus, De Ferrand and Cheval Blanc
We had our first sleep in of the trip, not expected for breakfast in La Mission's dining room until 8.30am. A spread of croissants, fruit and pain au chocolat was right up my alley and after several days of only intermittent appetite, I was back to peak dining form. The weather was still and perfect so I grabbed my camera and ran off to take some photos of this fantastic estate while I had "the magic hour".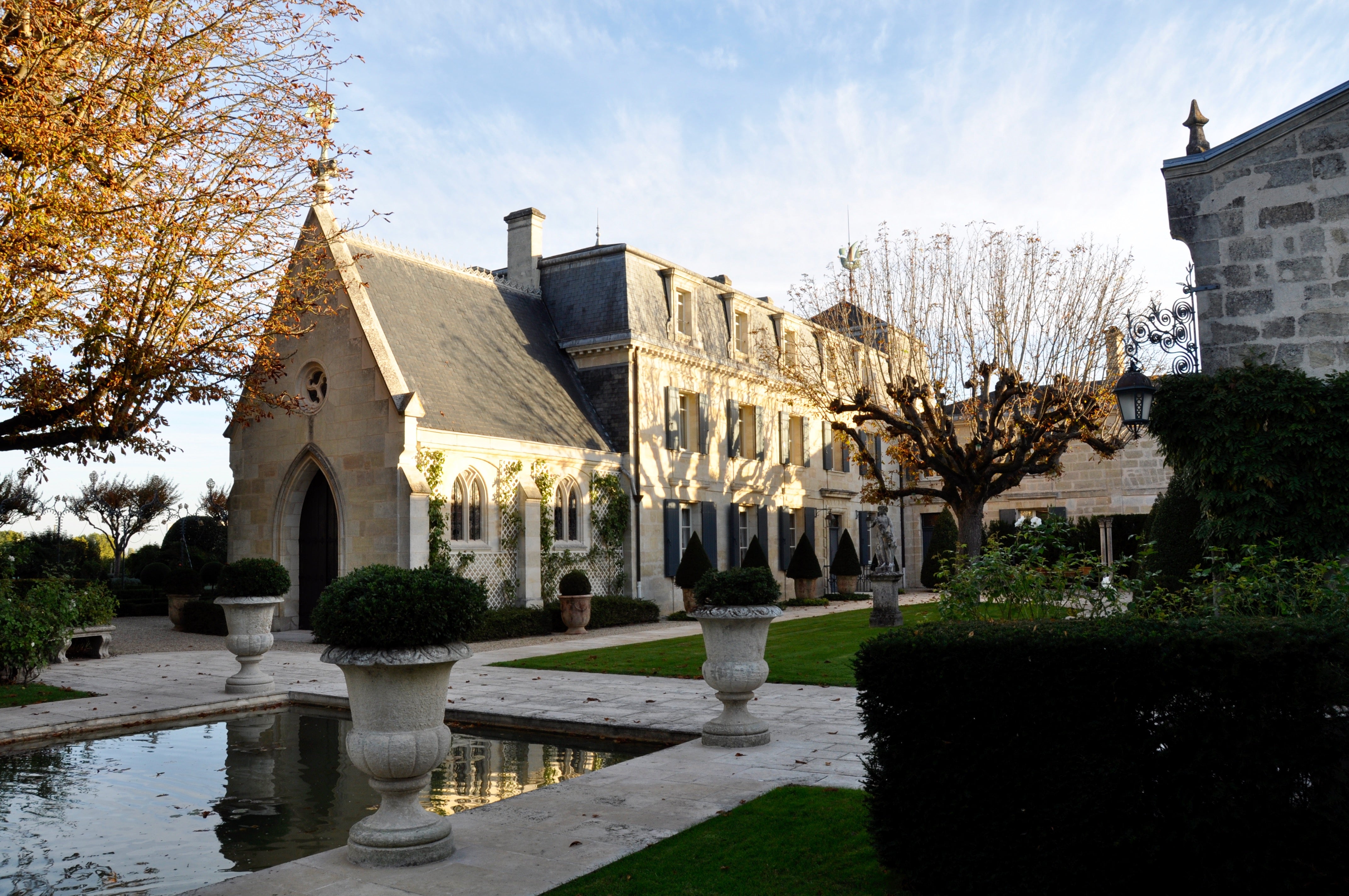 It is a beautiful drive out to Chateau Quintus in Saint Emilion, the autumn colours along the motorway just appearing in the last week or so. We were greeted by Barbara Wiesler-Appert, the PR colleague of Turid from the day before, and shown around the majestic hilltop site of Chateau Quintus. Guarded over by a menacing dragon sculpture, Quintus is the new name for two properties that were purchased 5 years ago by Clarence Dillon Wines and renamed. One of those properties was Chateau L'Arrosee, which was formerly recognised under the Saint Emilion classification but due to the amalgamation and name change, it has lost its status. Never mind, thinks Prince Robert, since the level of investment can already be seen in the wines during our tasting of 2011 through 2015.
The second wine of Quintus is called Le Dragon de Quintus and represents very good value, particularly in 2011 and 2015 vintages. The goal for Quintus is to push for new classification in 2022, the next time the board meet to assess the state of play of St Emilion's ever changing rankings. We discussed matters over lunch on their gorgeous terrace, one of the nicest lunches any of us can remember. The quality of the food would not have been out of place in any of the world's Michelin restaurants, and if the level of winemaking continues to keep pace with their hospitality, you can expect Quintus to be spoken of in the hushed tones reserved for the likes of their neighbours Angelus and Canon La Gaffeliere sooner rather than later. For NZ wine lovers who would like to taste these wines, I hope to have an offer for you this summer.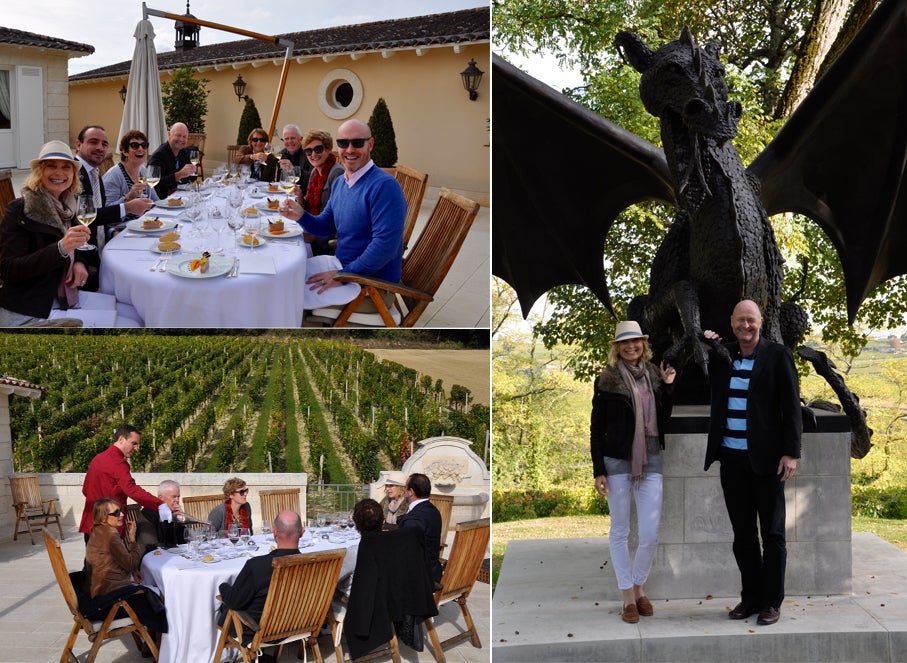 We would have happily sat there until sundown, drinking the gorgeous Chateau Haut Brion Blanc 2012 (more Sauv than its La Mission offsider) but business called at Chateau de Ferrand. Another hilltop property, it is the highest point in Saint Emilion, but still only 75m above sea level. Based loosely on the building at Versailles that many of you will have visited, the cellars were notable for their underground tanks (a relic from pre-temperature control days) and the fact those cellars were filled with cases of wine (due to de Ferrand not being in the en primeur system). Our host - a young sommelier whose name I missed, desoulet - was very welcoming, but the wines were far less so. I thought the 2011 was the pick of the 2011-2013 bracket we tasted, but the tannins were surprisingly aggressive across the board for a Merlot dominant Right Bank. I know Jeff and Virginia didn't much take to the style, but I would like to taste them again with some food, or an older vintage.
We left de Ferrand and headed for what was going to be a highlight of the week, a reception at the legendary Cheval Blanc. First though a quick tiki tour through the UNESCO World Heritage listed town of Saint Emilion, for the benefit of our guests Ian and Sophie, who were not going to be with us on Saturday when we came back here. Nothing can prepare you for the beauty and history of this beautiful maze of walled roads and churches, but more on that later when we visit properly on Saturday.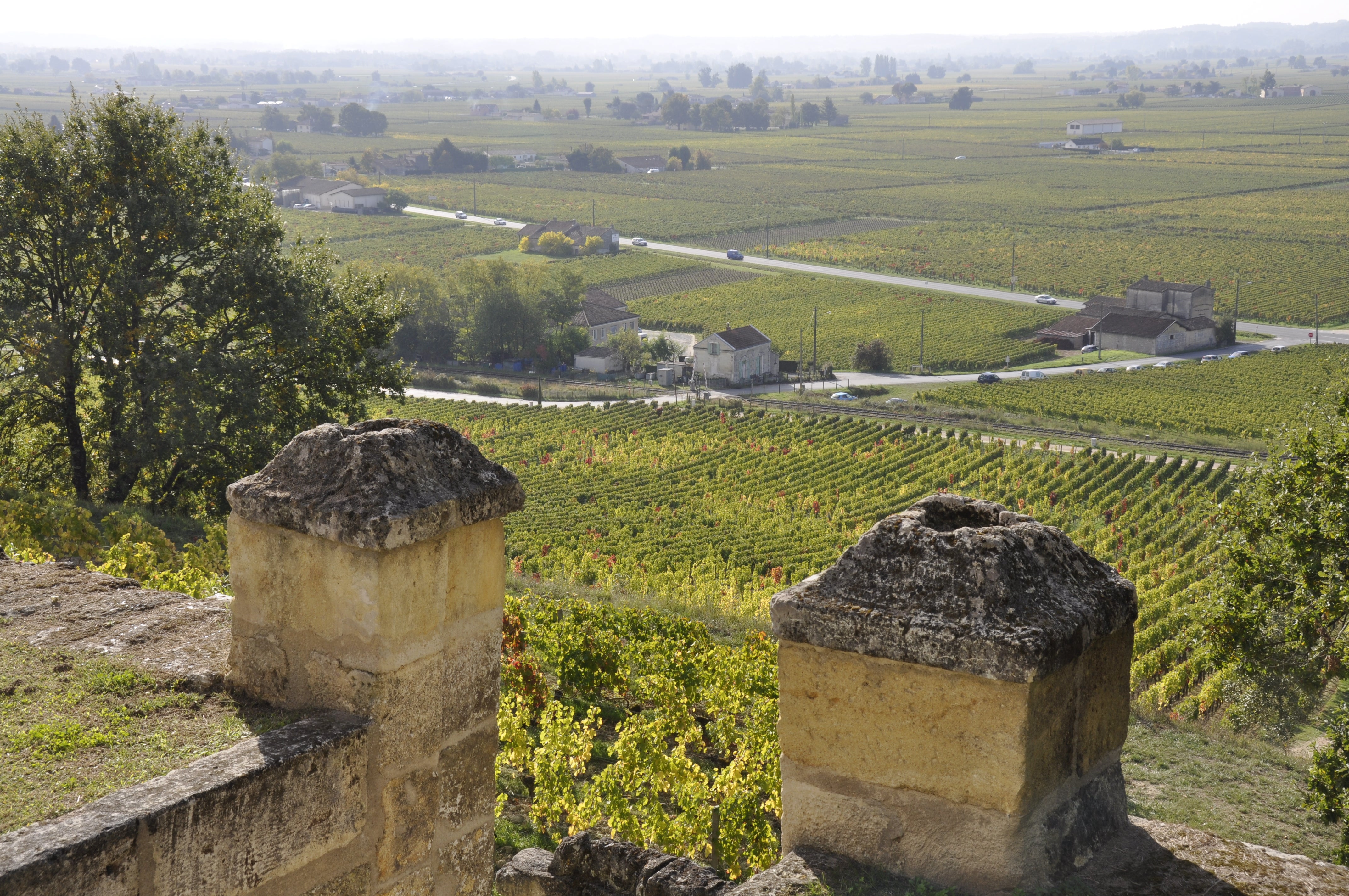 For now it was Cheval Blanc, the Right Bank equivalent of a First Growth Chateau, the wines retailing in NZ between about $1500 and $2000 a bottle these days. A wine of truly mythic proportions, I had only tried the wine once before (the 1997, tasted in 2014) but I had seen enough to know this was one label where the hype was well and truly warranted. The property is immaculately maintained as you'd expect when your owner is Bernard Arnault of the Louis Vuitton Moët Hennessy group. The recently re-built cellars are an architectural masterpiece, each tank made from tartaric-acid lined concrete and used to ferment individual plots numbered by age of vine and of course grape variety. The oldest Cabernet Franc vines on the property were planted in 1920 and the average vine age is roughly 40-45 years (this range being near the sweet spot for the region). The soils are very heavily clay dominant, sitting as it does on the Pomerol side of Saint Emilion and the wine has an opulence and richness without heaviness that is unlike any wine I have ever tasted. We tasted the 2011 vintage in their cellars and anyone hoping for something less than perfection would have been sorely disappointed. Liquid velvet, the finish goes on and on like my tasting note (from which I will spare you... I think I started singing "I want to be Emilionaire, so frigging bad, Buy all of the things I never had...")
We finished our visit by enjoying the roof garden on top of the winery. From there you can see Petrus, Le Pin, La Dominique and other incredibly famous Estates, but it's hard to keep your mind off the white horse. Rarely does one get a chance to visit the stables and much less drink from its trough. It sends a shiver down my spine just thinking about it.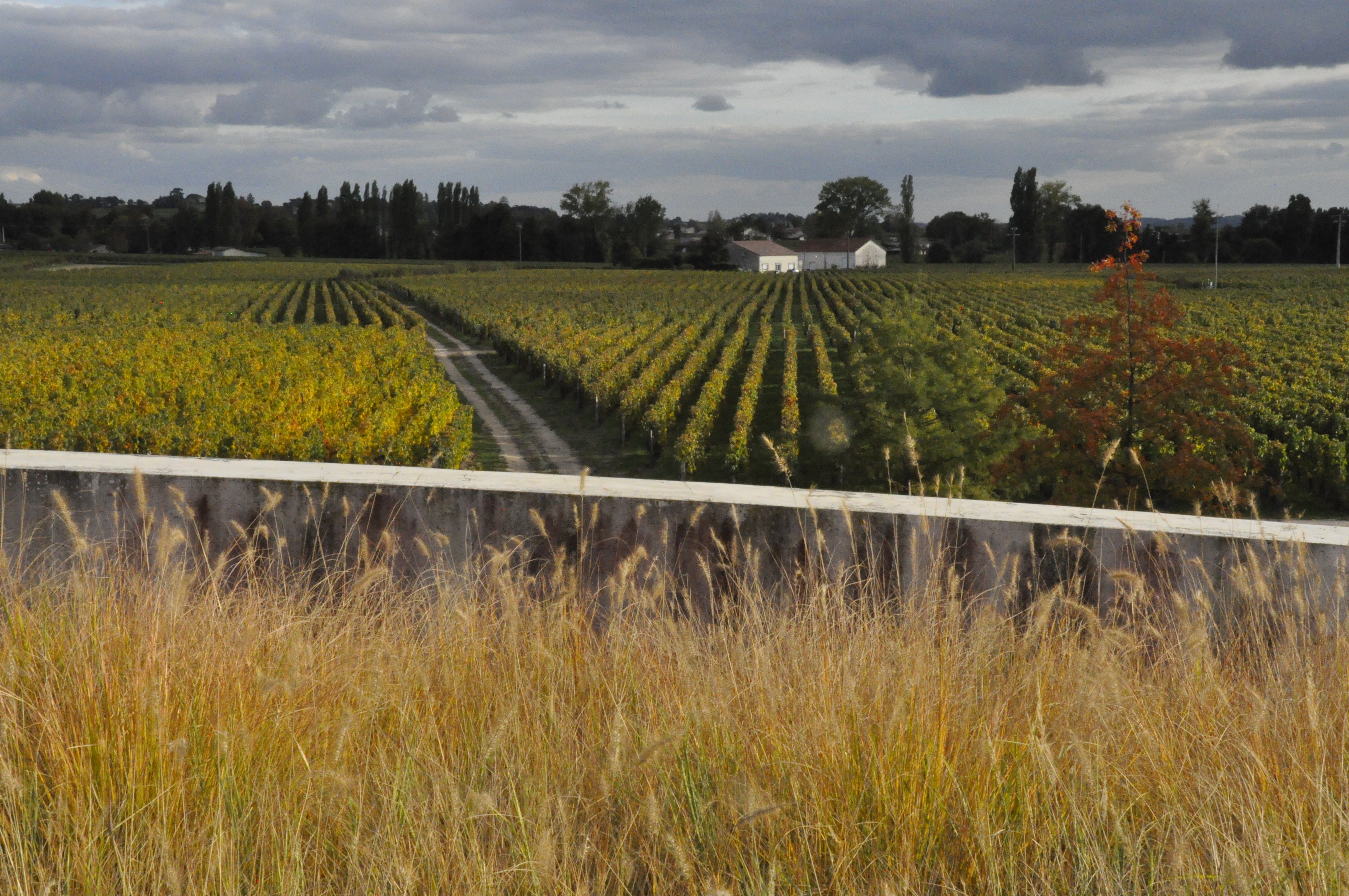 Dinner that evening was at Cafe du Port, down by the Garonne river. As usual we let Alexi do the ordering en francais and were pleasantly surprised when some gorgeous deep-fried foix gras with poached pears turned up, as well as lots of freshly sourced fish and calamari. I managed to display my tasting prowess yet again by confusing a Right Bank wine for a Left Bank one (obviously a bottling mistake, rather than an error on my part) and then we agreed to go back for our final night at La Mission Haut Brion and a few final glasses of Tesseron Lot 76 Cognac (aka Jeff's Robitussin)