Wine Tastings & Events in Auckland
Our range of exciting wine tastings and events cater for the novice to the wine buff. From winemaker tastings to degustation dinners to our hugely popular team hosted tastings, they offer a great forum to enjoy and learn more about the world of wine. Pre-purchase tickets to secure your place at these excellent events.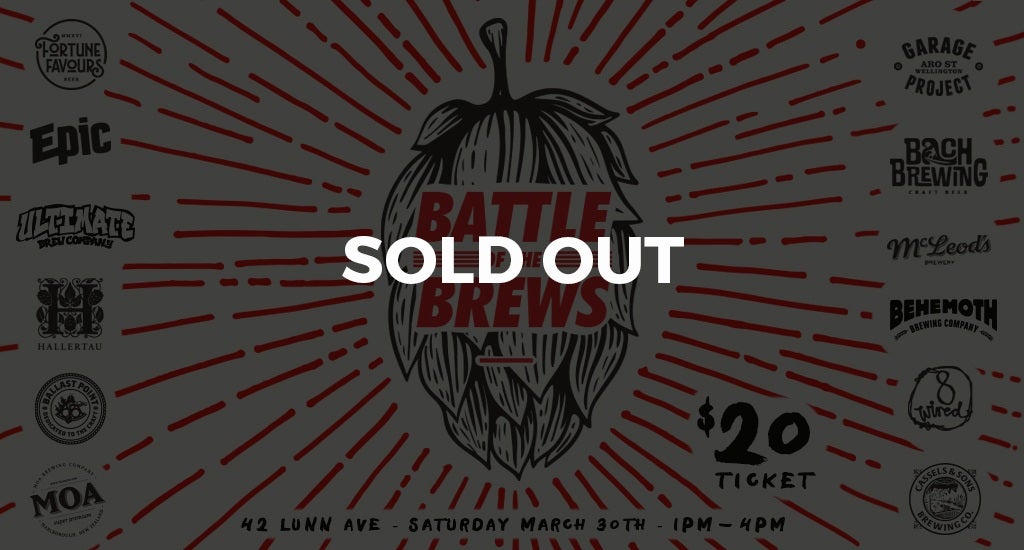 1:00pm - 4:00pm, 30 March 2019 Lunn Ave
**This event is now sold out, however we have been overwhelmed by the response so are planning a second event shortly afterwards. Please email georgia@finewinedelivery.co.nz if you would like to be put on the wait list and get first offer on these tickets This March there's a battle going down, and YOU will be able to choose the winner. Twelve breweries are coming together and bringing eleven exciting new brews to the table, in Fine Wine Delivery Co.'s Battle of the Brews tasting. Each brewery will be bringing a limited edition, pre-release or exclusive beer to the tasting for all you lucky lot to try! Taste your way through all eleven beers and enjoy an iconic Fritz's Weiner for just $20 a ticket. At the end of the tasting, it will be up to you to decide what you want to see on our taps. Vote for your favourite beer, and the People's Choice winner gets a permanent spot on our taps for the month, so you can come back and keep getting more of the beers that you love! Saturday 30th March, 1-4pm – go at your own pace and walk around chatting to brewers and reps from some of NZ's best and newest breweries. Never to be repeated, a tasting not to be missed, with a very limited number of tickets – book now! Breweries Attending: Garage Project Bach Brewing McLeod's Brewery Behemoth Brewing Co. 8 Wired Brewing Cassel's & Sons Fortune Favours Epic Brewing Co Ultimate Brewing Hallertau Ballast Point Moa Brewing Accompanied by Fritz Weiner Sausage! Only 100 tickets available, don't miss out on this unforgettable afternoon!
Details