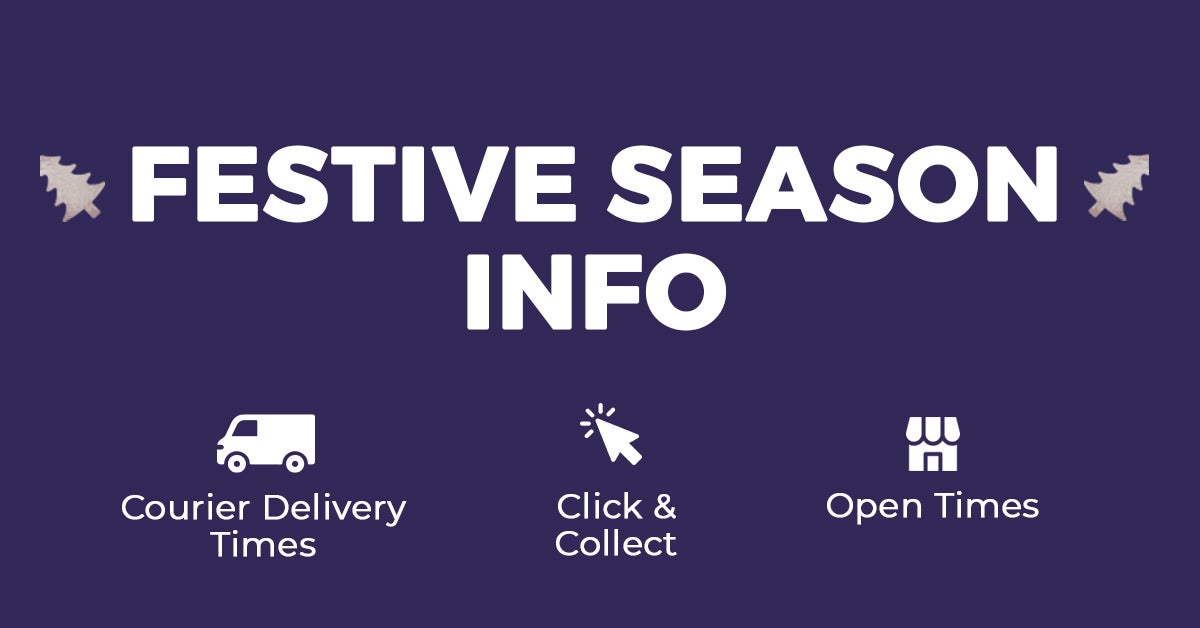 CHRISTMAS COURIER INFO
STORES OPEN MONDAYS:
We have opened our stores on Mondays as we lead into Christmas. Click Here for store hours.
COURIERS:
There are serious courier delays nationwide across all couriers. The cause is a huge increase in volumes vs last year, combined with working to Covid-19 restrictions in the depots.
Some areas are more affected than others causing delays between 2-9 working days. Key areas affected in Auckland include, the North Shore, CBD, Mission Bay, St Heliers, Remuera (Eastern Bays). Outside of Auckland, orders are still sorted at Auckland depots affecting nationwide delivery. Anywhere north of Warkworth, is experiencing longer delays.
It is not limited to these areas, but they are the most affected.
Please be aware we can not guarantee any courier timeframes at this point. We are dispatching within 48-hours (Mon-Fri). The couriers are currently restricting the level of freight being collected whilst they get on top of backlogs, so that will add delays to when orders will leave our premises this week.
For any urgent orders, gifts, or corporate orders we recommend collecting and delivering those in person.
The courier capacity and delivery times are changing daily, and we will keep you updated on our website – click here.
BEST WAYS TO SHOP TO GET ORDERS FOR CHRISTMAS:


Shop online and select CLICK AND COLLECT at the checkout. Your order will be available same day if you order in the morning or next day if you are ordering in afternoon.


Come instore, we have extended our opening days to include Mondays.


We are still dispatching every working day through to the 24th of December, we will keep you aware of courier delays as updates become available.
Please be patient with our team – these nationwide courier delays across all companies are outside of our control and we will continue to keep you updated. Our team are here to help and just ask for your patience if you are experiencing delays while they sort it out for you.

SHOPPING INSTORE

We are pleased to have our shops open and ready for customers.
If you are shopping with us instore, we require you to follow a few procedures for the safety of both you and our teams in line with Covid-19 rules.

When you arrive, please:
Ensure you are wearing a mask (no mask no entry)
Sign in
Keep 2m distance
During this time, we will be cashless. We do accept all major debit and credit cards.
OPENING HOURS:
Mon - Fri 10am-6.30pm
Sat - Sun 9am-5.30pm
Closed: 25th, 26th, 27th
Closed: 1st, 2nd, 3rd

Thank you for supporting our 100% Kiwi, Family Owned Company.

Stay Safe