The Great Pinot Noir Extravaganza Tasting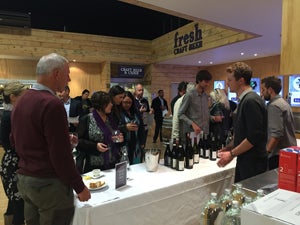 We've had Pinot noir on our minds this May with 33 of New Zealand's greatest offerings in our flier – you may have seen one in your mailbox.
After our high successful Pinot noir Extravaganza tasting last year – it sold out in a matter of days –this time 'round we met demand and scheduled two successive nights of Pinot noir indulgence!
Our expert tasting panel spent three days sniffing, sipping and spitting over 184 submission to whittle it down to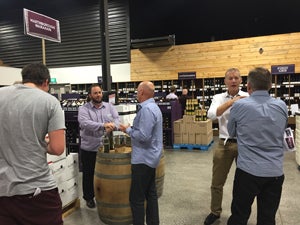 the top contenders. No regional stone was left unturned, so whether you're a Central Otago drinker or prefer Waipara or Martinborough styles, there were familiar favourites as well as exciting new discoveries to be made. The selection process was tough and uncompromising with some big name wines not matching up to the quality and value standards set by lesser known brands.
Our friendly team of wine experts and Pinot enthusiasts were on hand to pour the heavy weights in the field: Rippon, Mt Difficulty, Mondillo, Misha's Vineyard, Schubert, Carrick, Pegasus Bay, Pyramid Valley, Greywacke, Dog Point, Villa Maria, Craggy Range, Wooing Tree, Valli and more…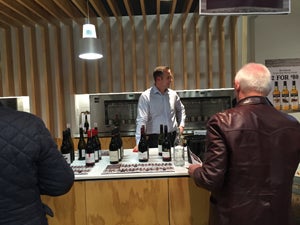 If these large format tastings teach you one thing, it's that wine is incredibly diverse, thus making it a highly subjective thing when it comes to preference. One of the stand out wines of the nights for many people was Pegasus Bay's Prima Donna 2011. Much like its name suggests, this has all the drama and intrigue one would expect and has also received a 96/100 from Bob Campbell (the highest score he's ever given a Pegasus Bay wine) and exhibits enchanting sweet and savoury aromatics of violets, dark cherry, exotic Asian spices, plums, truffle, pan juices and porcini mushroom. This was followed closely by a marvellous new discovery from Bendigo in Central Otago, Folding Hill – we're pegging this as Central Otago's new rising star. With its textural finesse and drop-dead gorgeous aromatics, it's easy to see why so many critics sourced it so highly – including internationally renowned UK wine critic Jamie Goode who awarded it a whopping 95/100!
All 240 guests tasted the wine from a Spiegelau Casual Burgundy glass that is perfectly designed for both Pinot noir and Chardonnay – at the end of the night, it was theirs to take home.
The evening was a grand success with Pinot lovers getting the rare opportunity to compare different styles from various regions around NZ.
We hope to see you at the next event!