The third release of the 'experimentals series' from Glenfiddich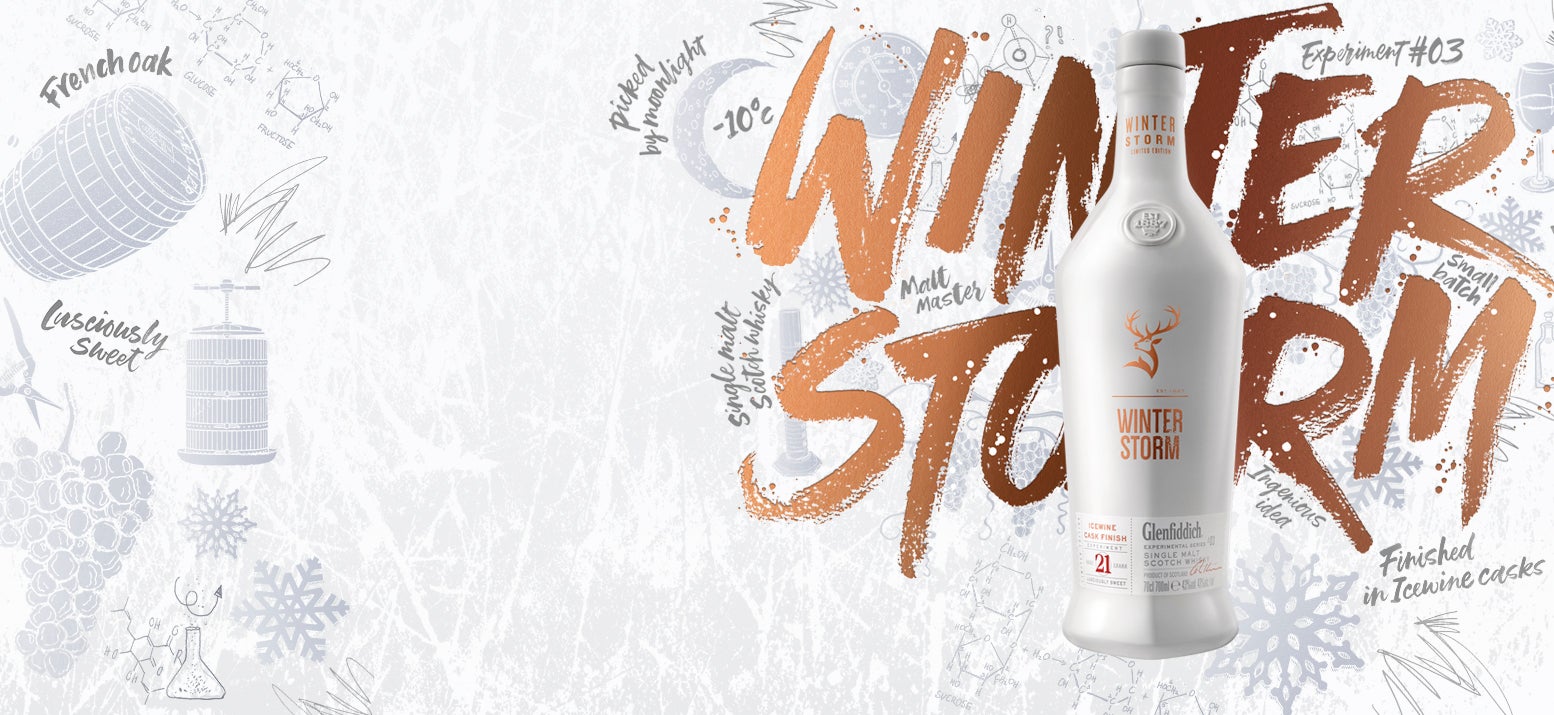 We are incredibly proud to announce the third release of the 'experimentals series' from Glenfiddich. Like those before, it pushes new boundaries, challenges new perceptions and is radically different in taste and look.
For the third experiment, Malt Master Brian Kinsman travelled to Canada to meet a renowned winemaker in Niagara. There he learned how the grapes had to be picked by moonlight at -10˚C to produce the intensely sweet Icewine.
Upon his return to the Glenfiddich Distillery Brian started experimenting with several French oak Icewine casks from the Canadian winery, filling them with different Glenfiddich aged malts for up to six months. Only the rarer whiskies, those aged for 21 years, could cope with the extra Icewine intensity.
The taste is a perfect combination of both pioneering liquids, the heightened candied sweets and oakiness of Glenfiddich are complemented by mouth-watering tropical fruit notes and a luscious sweetness from the unique Icewine cask finish.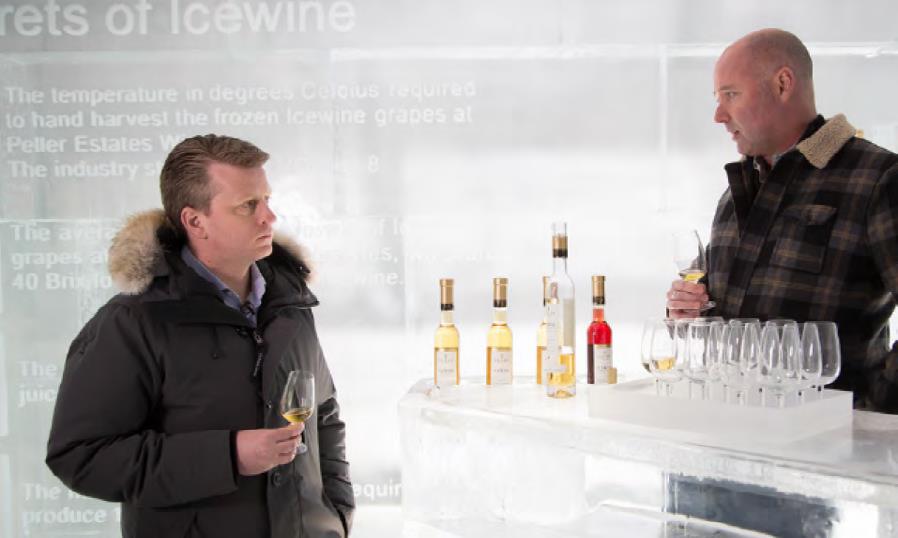 First released in October 2017, the long-awaited second batch of Glenfiddich 'Winter Storm' is now available.
TASTING NOTES
SMELL: a bouquet of tropical fruit and candied sweets are perfectly balanced with underlying wine notes.
TASTE: soft sweet notes reminiscent of candied fruit and turkish delight develop into flavours of mouth watering lychee. The fusion of sweet flavours is soon met with a rich drying sensation from the icewine.
FINISH: short and crisp.
Shop now or Join us for a rare opportunity to taste the stunning Whiskies from Glenfiddich:
What we'll be tasting on the night :

Glenfiddich 12 year old –'Signature Reserve'
Glenfiddich 15 year old –'Solera Reserve'
Glenfiddich 18 year old –'Small Batch Reserve'
Glenfiddich 21 year old –'Gran Reserva'
Glenfiddich 26 year old –'The Excellence'
Glenfiddich experimentals series #1 –IPA Experiment
Glenfiddich experimentals series #2 –'Project XX'
Glenfiddich experimentals series #3 –'Winter Storm'
Secure your tickets on our website and book quickly, this event will sell out fast!