Wharekauhau Lodge in Martinborough
A group of Fine Wine Delivery staff were hosted by Alastair Maling MW, Chief Group Winemaker and Head of Viticulture for Foley Family Estates for two days in Martinborough. Foley Family Estates owns, as well as other businesses, Martinborough Vineyards, Te Kairanga Estate and luxury accommodation, Wharekauhau Country Estate in the Wairarapa. Needless to say, we were in for a treat and the drizzly cool weather wouldn't dampen our spirits.
After spending most of the first day visiting Martinborough Vineyards and Te Kairanga we finally made the 45 minute drive out of Martinborough towards the coast of the Wairarapa for the much anticipated and once in a lifetime stay at Wharekauhau. The low cloud and setting sun made the drive and approach to the lodge even more mysterious and exciting.
The lodge is immaculate, service is impeccable and to say it was grand would be an understatement. The Lodge houses a large formal lounge, complete with open fireplace, formal and informal dining rooms, plus a private dining room. Games room with pool, card table and a very large TV. Library and the dimly lit, Asian-esque Palliser room, where we would later retire for cheese and single malt in front of another open fire. There's no accommodation in the lodge itself with all the accommodation consisting of a number of individual cottage suites situated throughout the grounds. Each cottage stands alone and are positioned to maximise the view over the harbour, give privacy and to make you feel like you're the only one staying there.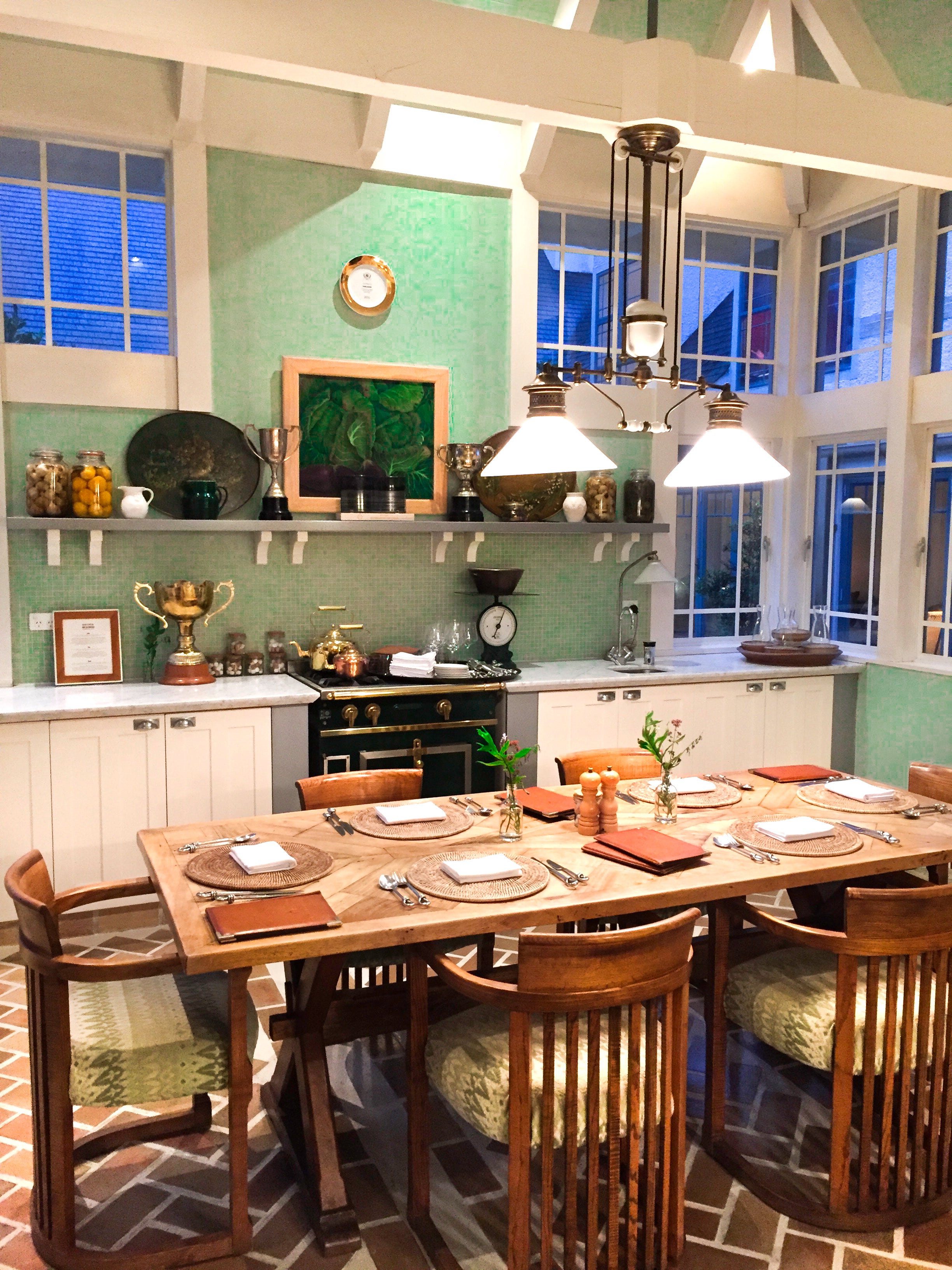 My accommodation was more luxurious than where I live, think a four-post bed, lounge suit, fireplace, walk-in wardrobe, large bathroom with spa bath etc. Basically, once entered my room, I didn't want to leave. Mind you, the offer of pre-dinner drinks back at the lodge, followed by a four-course degustation with Alastair Maling MW was too tempting to turn down. The dinner was right up there with any fine dining restaurant, however it was made even more special by the fact we were in the private dining room with great company and even better conversation.
Alistair had hand selected a number of wines from the Foley Family Estate portfolio for this dinner, which included everything from Dry Riesling through Chardonnay and up to the beautiful Martinborough Marie Zelie Pinot Noir. The food was a gastronomic delight, with a good percentage of the ingredients coming off the Wharekauhau Estate and neighbouring farms. We started off with an Otaki asparagus soup, pork ribs and foraged greens. Whilst this might sound simple, it was far from it. An empty tea cup was placed in front of us with a small portion of pork rib meat at the bottom of the cup, a second waiter proceeded to pour from an elegant tea pot the warm asparagus soup over the meat. Perfectly seared, line caught tuna, with aubergine and soy pudding followed. Both Went beautifully with the dry Riesling. The main course was a highlight and one that we all looking forward to… Wharekauhau farmed lamb, with braised tongue and sweet breads (offally yum!) cauliflower, green beans and a rich silky smooth jus. This paired with a 2013 Martinborough Marie Zelie Pinot Noir will be remembered as a standout culinary experience for the rest of my life. This incredible night was capped off with a beautiful dessert in the form of a coconut Napoleon, with rhubarb and berry sorbet.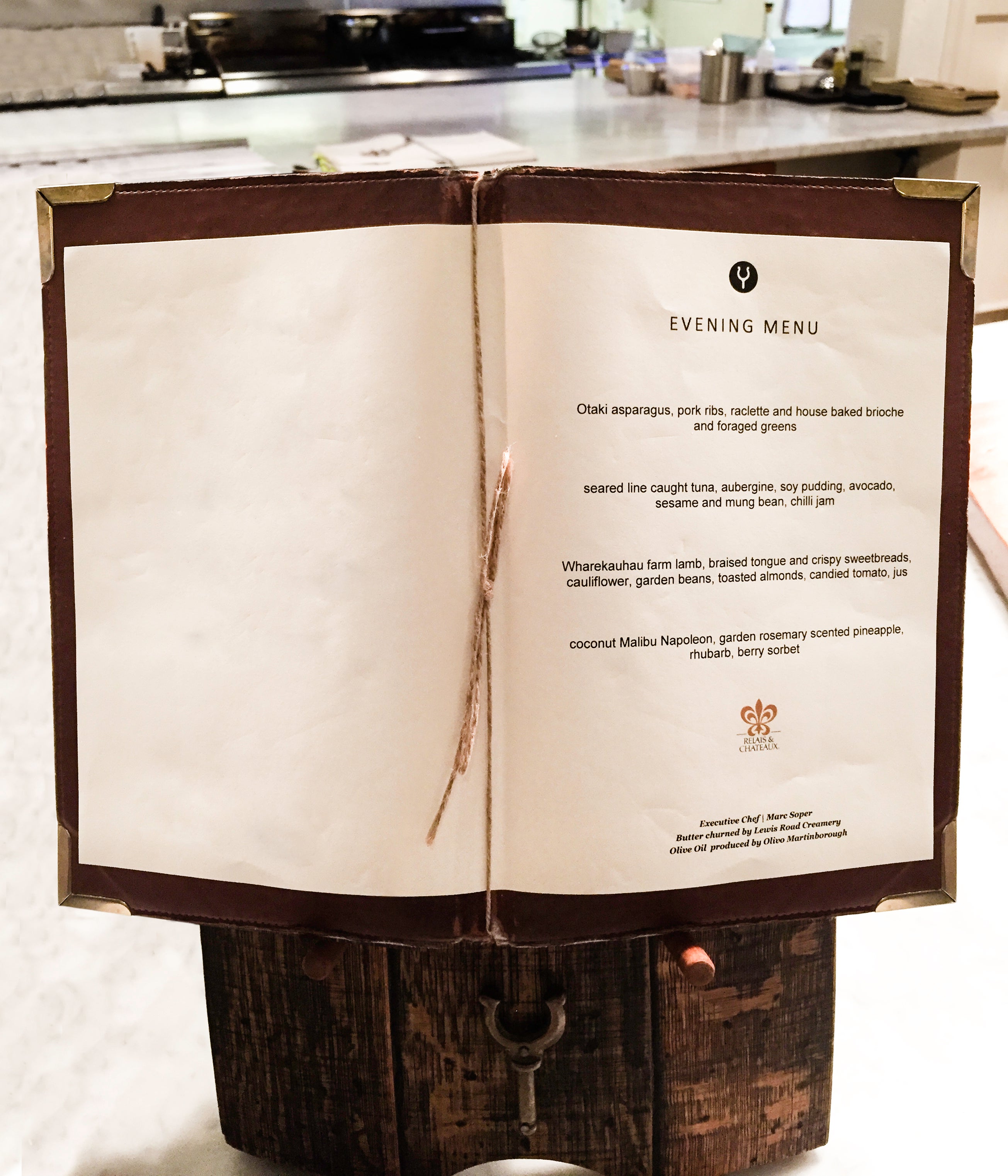 Up the next morning bright and early for a much needed hearty breakfast, Bloody Mary and two Long Blacks, the perfect base for a sheep mustering demonstration and clay bird shooting. Needless to say, I wasn't the best shot, I think Alistair and Nick were in the end?
Richard said upon our approach to the lodge to make the most of it, as this is a once in a lifetime opportunity. I really hope one day I can make it back, but if not, I really did soak everything in and it truly was unforgettable.