Win a Luxury Wine Escape for Two to South Australia with Fine Wine Delivery Co.
For the months of May & June we're putting the spotlight on a few of our favourite sub regions of South Australia .
As if excellent wines at affordable prices weren't enough, we'll also be offering a Luxury Wine Escape for Two to South Australia. You'll be flying Premium Economy class with Air New Zealand direct to Adelaide for 5 days of unbelievable Wine & Food experiences, the likes of which would usually be reserved for Wine Critics and Dignitaries – an invitation only type of itinerary!
You'll pick up your Rental Car in Adelaide and head out to the Clare Valley, where you'll be visiting the venerable Taylors Estate, Pioneers of Clare Valley Winemaking and a family owned & operated venture dating back to 1969 with three generations of winemaking prowess. You'll be welcomed with open arms, given an exclusive tour of their vineyards & winery and treated to a tasting across their extensive range. Taylors are one of the world's most awarded wineries, having been ranked as one of the top five wineries in the word on numerous occasions.
Next up is the Barossa. The quintessential perhaps most well known of the South Australian sub regions where you'll be getting to know the wines of Yalumba a whole lot better. A historic setting where the Wine Room was once the old Winery's Brandy Bond Store. This place reeks of history back to 1852 & you'll be guided through that with a tour of the facilities including the only onsite Cooperage in the Southern Hemisphere, where they prepare & repair the barrels for wine production. You'll be treated to a gourmet lunch at the winery & of course numerous examples of their award winning wines.
McLaren Vale is your last stop and is the home of d'Arenberg Wines, another iconic family having tended vines in this region since 1912 and run today by the fourth generation of the Osborn Family. You'll be given a tour of the Vineyards & winery by the Winemaker, followed by a Masterclass at the blending bench where you'll have an opportunity to blend & bottle your own personal Shiraz. And to top off your day there will also be a life changing lunch at the Cube Restaurant. An architectural wonder in itself with a degustation menu matched to the perfect d'Arenberg wines.
Just imagine yourself on this Luxury Wine Escape to South Australia with Fine Wine Delivery Co. The trip covers Flights, Accommodation, Rental Car & a Winery Lunch or Dinner in each of the three sub regions.
Final Days – DOUBLE POINTS ON NOW – MONDAY 24th TO SUNDAY 30th JUNE 2019

Shop Now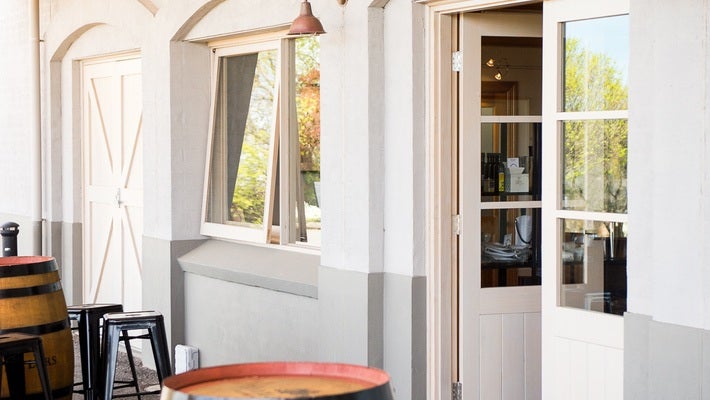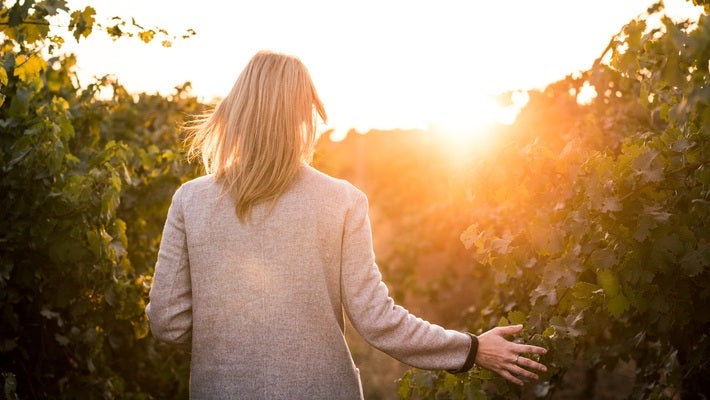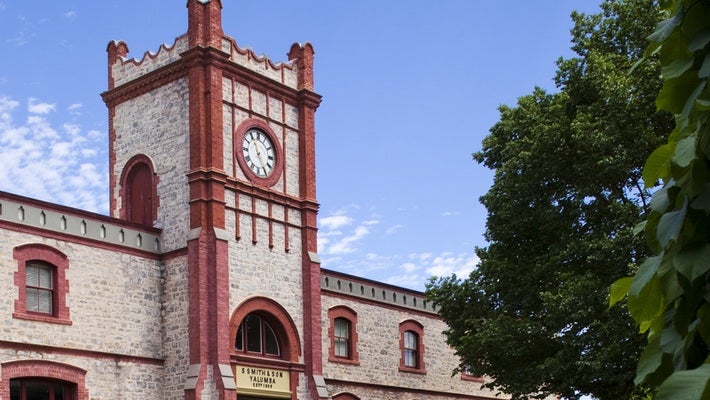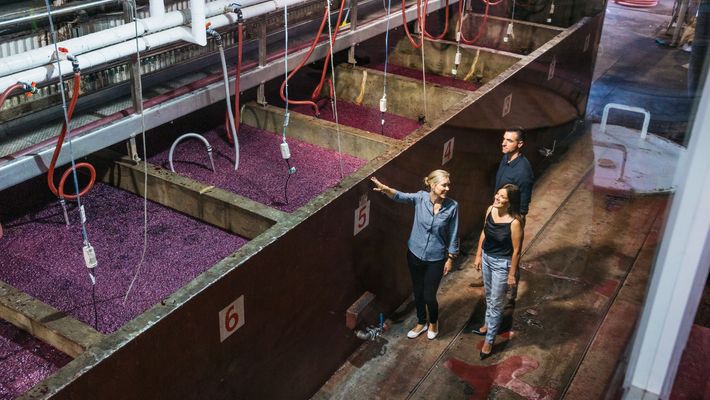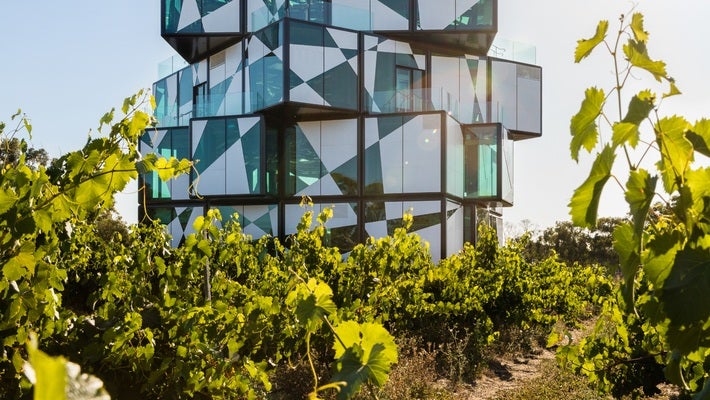 How to Enter
All you need to do is purchase any bottle of wine from Taylors, Yalumba or d'Arenberg Wines from May the 3rd through to the 30th of June 2019 to be in to win. One bottle gets you one entry, 12 bottles will give you 12 entries – and watch out for our Double Points offers, you'll see these advertised in our emails & on the website. Good luck!
Come Taste the Wines

We are holding a comprehensive Tasting at both our SuperStores guiding you through the wines of Taylors, Yalumba & d'Arenberg to give you a taste of South Australia. Wednesday the 15th of May at our Constellation Drive Superstore & Thursday the 16th of May at Lunn Ave. You can taste a selection of wines from each winery from 6pm to 8pm with tickets just $20 per person. Click here for more details
THE FINE WINE DELIVERY COMPANY - TERMS AND CONDITIONS OF SALES PROMOTION
1. This promotion is only open to those who are 18 years of age or over. Participation in this promotion is deemed acceptance of these Terms and Conditions. 2. To be eligible to enter simply purchase a bottle of any Taylors, Yalumba or d'Arenberg wines from FWDC between 3 May 2019 and 30th June 2019 and you will be automatically entered into the prize draw. Purchase one bottle receive one entry, purchase 12 bottles and receive 12 entries 3. Participants will need to provide a valid email address to be eligible and receive entry updates. 4. Entry is only open to New Zealand residents. Employees, officers and contractors of FWDC (and their immediate families) are ineligible to enter. 5. Participants who return products purchased for a refund will have their entry cancelled. 6. The prize consists of a self hosted 5-day trip through South Australia for two people, flying Air New Zealand Premium Economy Class from Auckland to Adelaide and return. The prize includes international flights Auckland to Adelaide, Rental Car Hire ex Adelaide, accommodation, winery visits, Hosted wine tastings, and a lunch or dinner in each of the sub regions – Clare, Barossa & McLaren Vale. Alcohol is not included in the prize, unless stipulated on the itinerary. Itinerary details are subject to change depending on flight/accommodation/winery visit availabilities 7. The prize is not transferrable, exchangeable or redeemable for cash & must be redeemed by 31st of December 2019. 8. The prize draw will be conducted at FWDC's premises on 3rd July 2019. 9. The prize winner will be contacted by phone (with confirmation by email). Where the winner cannot be contacted by phone within five days of the prize draw, the prize will be re-drawn. 10. FWDC's decision is final and no correspondence will be entered into. 11. FWDC accepts no responsibility for and gives no warranties or representations regarding the prize. 12. The prize winner must ensure that they, and any person accompanying them, has a valid passport prior to travel, and no criminal convictions that would prevent travel. 13. Unless otherwise stipulated, the winner's details and photos may be used for promotional purposes and by accepting the prize, the winner must make themselves available for this purpose.

Good Luck!