I could be calling you next week to tell you you've WON...
This unbelievable opportunity ends next Monday the 30th of September - I will be making a phone call to the lucky winners next week and it could be you! We're offering you DOUBLE POINTS ALL WEEK – do your Festive Season, business and personal shopping now... and double your chances.
WIN a return trip for 2 to Spain flying Singapore Airlines Business Class... plus be hosted by Virginia & Jeff on a Luxury 19-day tour of Spain & Portugal's finest wineries valued at $60,000!
All accommodation, internal travel, winery visits, wine tastings, breakfasts, plus many lunches and dinners throughout the tour are included in the prize.
A few of the wineries you'll visit...
Bodegas Lustau - Gonzales Byass - Grahams Port House - Dows Port House

Tinto Pisquera - Sierra Cantabria - Senorio San Vincente - Ysios - Familia Torres
Some of the places you'll stay...
Madrid – Westin Palace... Cadiz – Hotel Atlantico ... Seville – Hotel Palacio De Villapanés
Pinhão in Douro Valley – Vintage House... Salamanca – Hotel Rector
Valladolid – Hotel Boutique Gareus... La Rioja – Hotel Los Parajes
Calatayud – Hotel Monasterio Benedictino... Barcelona – Hotel El Palace
Thanks to our sponsors Singapore Airlines for providing our winners with return Business Class Flights to Spain. Click through and sign up to receive their promotional emails... you'll receive a bonus entry to the competition at the end of the promotion.

Download the itinerary here.
Shop Now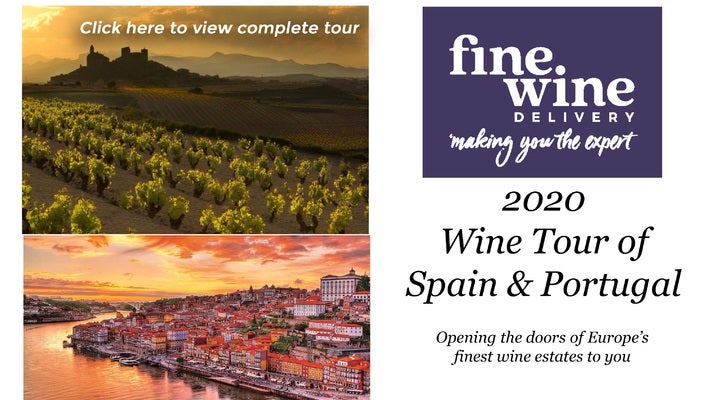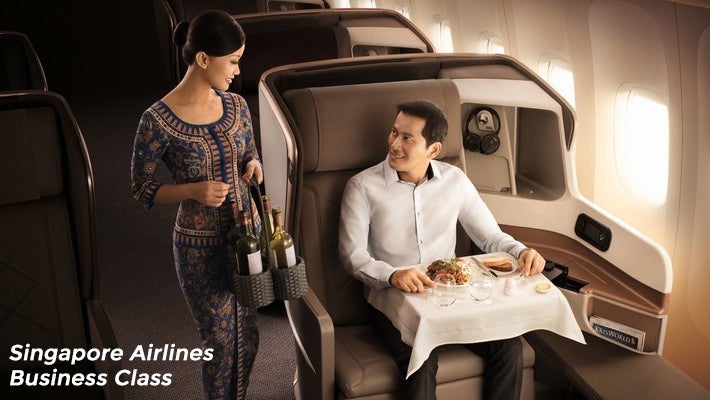 How to Enter
For every $100 you spend at Fine Wine Delivery in a single transaction during the promotional period, you will receive an automated ticket confirmation via email, which will summarize any new/existing entries you have accumulated. You will need to provide a valid email address to receive confirmation of entries.
We will capture your order value whether it is placed in store, online or processed through our customer services. All purchases (GST inclusive) including wines, Craft beers, fine spirits, accessories, gift vouchers, will count towards an entry.
Note: Entry is exclusive to Fine Wine Delivery shoppers - see below for terms and conditions
THE FINE WINE DELIVERY COMPANY - TERMS AND CONDITIONS OF SALES PROMOTION
1. This promotion is only open to those who are 18 years of age or over. Participation in this promotion is deemed acceptance of these Terms and Conditions. 2. To be eligible to enter simply spend $100 or more in a single transaction with Fine Wine Delivery between 1 July 2019 and 30 September 2019 and you will be automatically entered into the prize draw. Participants will receive a separate entry for every $100 spent. 3. Participants will need to provide a valid email address to be eligible and receive entry updates. 4. Entry is only open to New Zealand residents. Employees, officers and contractors of Fine Wine Delivery (and their immediate families) are ineligible to enter. 5. Participants who return products purchased for a refund and therefore spend less than $100 will have their entry cancelled. 6. The prize consists of a 19-day luxury wine tour of Spain & Portugal for two people hosted by Fine Wine Delivery owners Jeff & Virginia Poole in May 2020, flying Singapore Airlines Business Class from Auckland/Wellington/Christchurch to Spain and return. The approximate retail value of the prize is $60,000 and includes international flights, all internal travel within Spain & Portugal, accommodation, winery visits, wine tastings, breakfasts, plus many lunches and dinners throughout the tour. Not all Alcohol is not included in the prize. Itinerary details are subject to change depending on flight/accommodation/winery visit availabilities 7. The prize is not transferrable, exchangeable or redeemable for cash. 8. The prize draw will be conducted at Fine Wine Delivery's premises on 2 October 2019. 9. The prize winner will be contacted by phone (with confirmation by email). Where the winner cannot be contacted by phone within five days of the prize draw, the prize will be re-drawn. 10. Fine Wine Delivery's decision is final and no correspondence will be entered into. 11. Fine Wine Delivery accepts no responsibility for and gives no warranties or representations regarding the prize. 12. The prize winner must ensure that they, and any person accompanying them, has a valid passport prior to travel, have no criminal convictions that would prevent travel, and observe all the General Conditions of travel as per Singapore Airlines Policy. 13. Unless otherwise stipulated, the winner's details and photos may be used for promotional purposes and by accepting the prize, the winner must make themselves available for this purpose.
Good Luck!