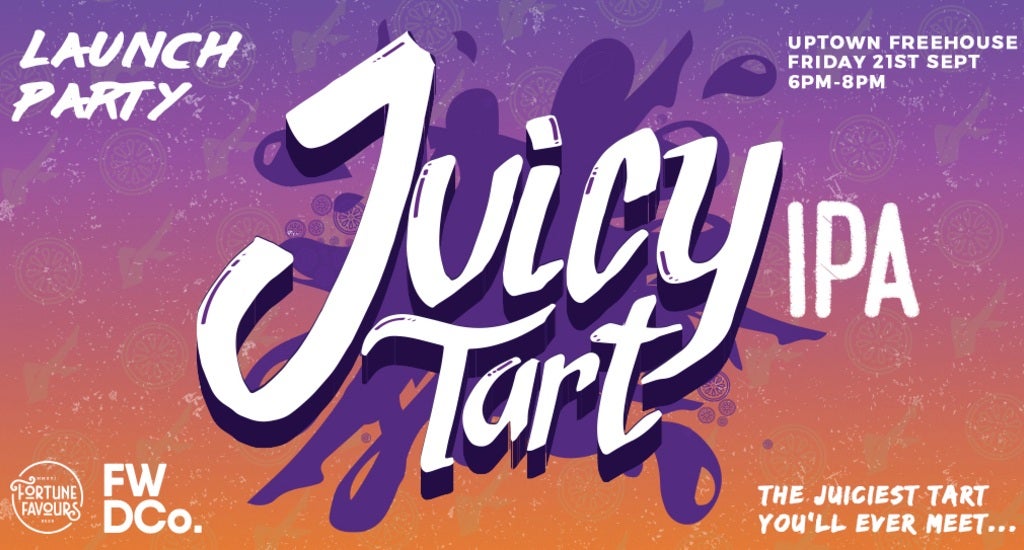 when
Friday, 21 September 2018
6.00pm - 9.00pm
where
Uptown Freehouse, Newton Auckland
224 Symonds St, ​Eden Terrace, Auckland
Cost
$20.00 each (0 tickets available)
Juicy Tart Launch Party
Friday, 21 September 2018|Juicy Tart Launch Party
We've been busy brewing up ideas for our very own beer launch & finally that day is here! We've collaborated with Fortune Favours of Wellington while we were down there on tour at Beervana. It's a deliciously thirst quenching Grapefruit IPA and she's called "Juicy Tart"!
Be at the Uptown Freehouse Newton to mark this special occasion in the history of FWDCo. and our very serious plans for the Craft Beer future here.
FREE ENTRY or grab yourself a burger and pint combo for just $20 per person strictly limited to 100 people on the night.
2018-09-21 18:00:00
2018-09-21 21:00:00
Pacific/Auckland
Juicy Tart Launch Party
Fine Wine Delivery Co
info@finewinedelivery.co.nz