SuperStore Construction Update
Construction in well underway at the new Constellation Drive SuperStore on the North Shore.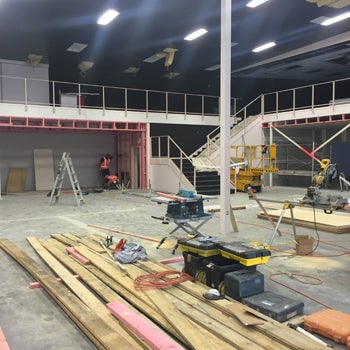 After the massive success of our first Fine Wine Delivery SuperStore on Lunn ave, it was inevitable we need to take this concept further and return to our roots over on the North Shore. Our vision was to offer our customers a wine experience that you can't find anywhere else in New Zealand and now we can deliver this experience in two locations in Auckland.
While its current state is all frames and concrete, you can still recognise the familiar features that make our new SuperStore unique. The ceiling has been completed which runs a central air conditioning system that will ensure a temperate controlled environment preventing any variation in environment that could disrupt the quality of all that precious wine.
The mezzanine level will be the location of office space and staff facilities, as well as a function room. Tastings and events will be run on the Shore with a program of regular wine and food matches, beer evenings and wine nights hosted by leading winemakers from NZ and around the world.
We'll have the tasting table with over 40 wines open for tasting every day, 7 days a week there is a plentiful opportunity to taste and experience different wine styles from NZ and the rest of the world.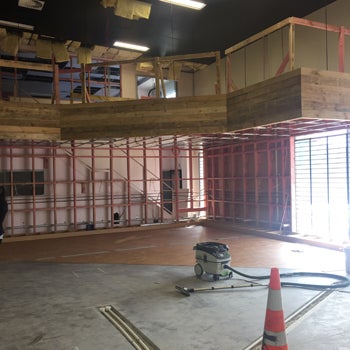 The beer section has started to take shape with the wood panelling in place and the floor nearing completion. This will house 12 taps of fresh craft beer with an ever evolving selection from the beer lovers' staples to the limited edition brews and sessional releases.
The exterior has been painted in our signature purple and we have several billboard signs mounted around the building – we're instantly recognisable from any direction!
We're tracking towards our opening in mid June and our new Store Manager Vince and his experienced team of wine professionals cannot wait to open the doors.

We're looking forward to seeing you all there!