Your guide to Bordeaux Wine
It is home to some of the most beautiful landscapes a wine lover could ever imagine. Orderly rows of manicured vines – gnarled with age, literally growing right up to the walls of their medieval cobble stoned, picture perfect villages.
Bordeaux has more acres of vineyards than the entire geographical area of Germany. No other region produces such a massive quantity of wine, with such a varying scale of quality. It is home to many of the wealthiest wine labels on the planet. Legendary producers like Petrus, d'Yquem, Mouton Rothschild, Angelus, Margaux, Haut-Brion, Cheval Blanc, Latour, Lafite Rothschild and the list goes on. With over 10,000 producers, 60 different appellations, and a complex classification system that dates back to 1855, the wines of Bordeaux can be hard to navigate for anyone. But with a small amount of knowledge, we can help you buy some great wines you'll enjoy, and you don't need to spend a fortune to do that!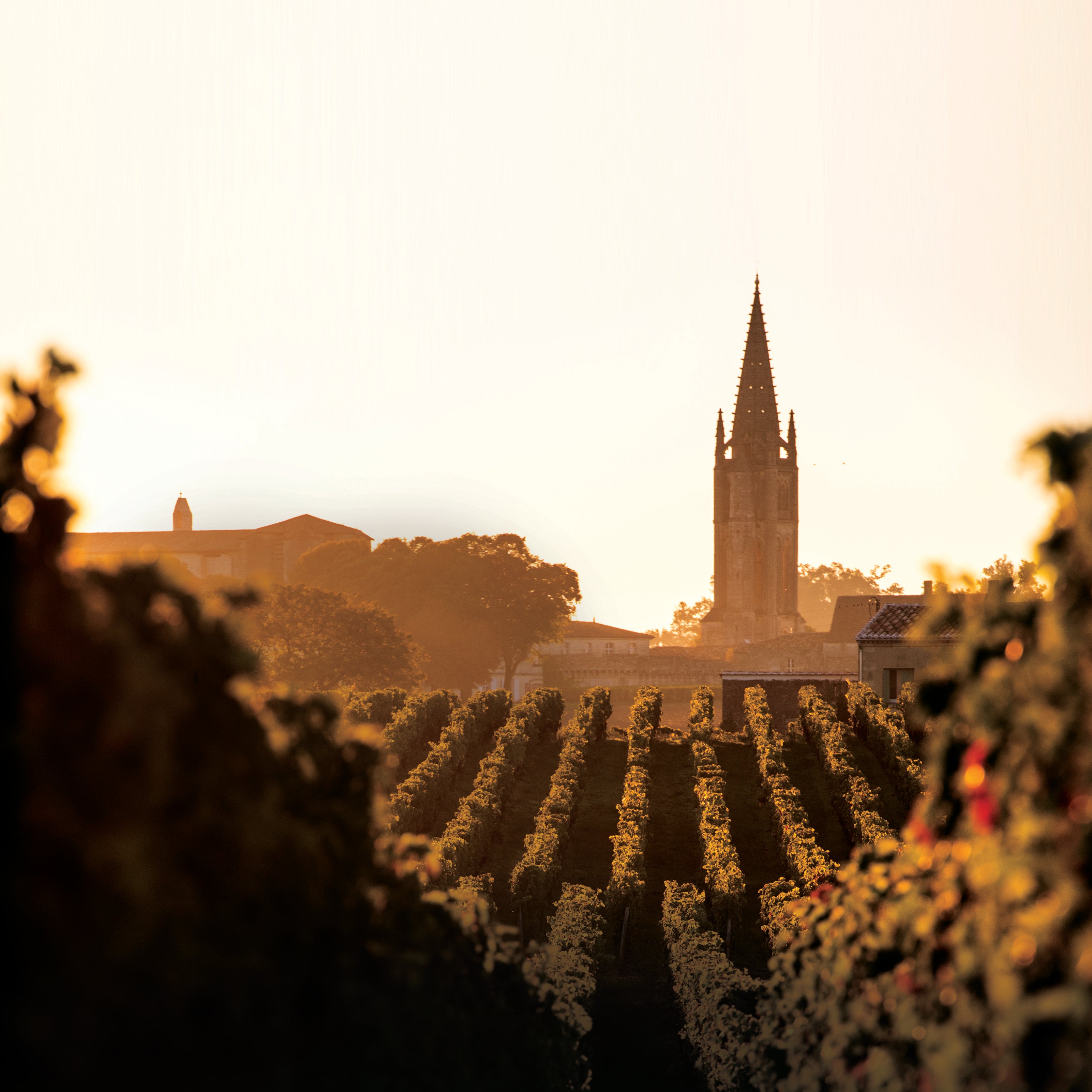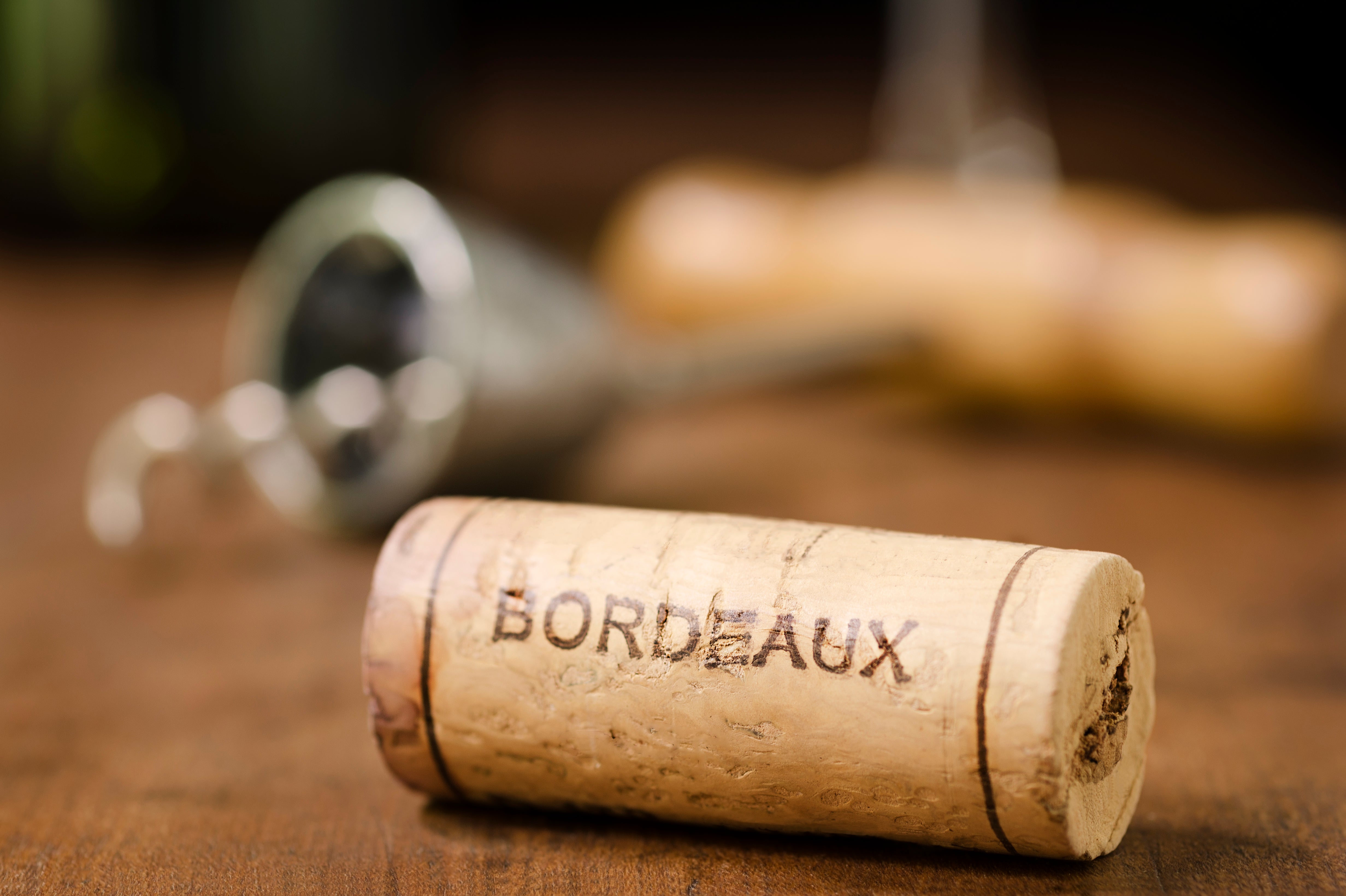 Most years, we hold a Bordeaux Sale. Last year, due to the Global Pandemic we simply couldn't get the wine, and this year has been challenging with pressures on shipping schedules, but we managed to prevail! These past couple of years have created a shortage here on this side of the world, and in many other parts too. This will no doubt mean less wine for consumers to purchase, with many Retailers and Distributors focusing on wines produced closer to home. But in times like this when you can't go to the wine, we think it's even more important to bring the wine to you!
Our Bordeaux drinking customers can relax, as while it has certainly been a challenge to bring you these wines, it's always well worth the effort! We've spent months working with our suppliers to bring you our spectacular August Bordeaux Container Sale. After extensive research we accepted over 100 samples that our expert tasting panel whittled down to a final list of thirty seven wines. We ship direct cutting out the middleman, ensuring the prices are kept as low as possible, and these are sent in a temperature-controlled container to guarantee the wines arrive in pristine condition. Our knowledgeable staff can assist you with any questions you may have, and of course you can feel confident in your purchase with our famous money back guarantee!
If you're in Auckland, come along for the official Sale Day in both our stores on Saturday 14th of August from 11am - 3pm. Try 30+ fantastic wines all the way from Bordeaux, ranging in price from $14.99 to $52.99. Taste your way through the range plus enjoy a selection of Artisan and French cheeses. It's a terrific way to educate yourself with so many of the wines, all under one roof.
WHAT MAKES BORDEAUX SO SPECIAL?
With a rich winemaking heritage dating back almost 2000 years to Roman times, this is where the key varietals of Cabernet Sauvignon and Merlot originated. 90% of the wine made here is a Red Blend comprised of the six red varietals allowed by Bordeaux legislation – Cabernet Sauvignon, Merlot, Cabernet Franc, Petit Verdot, Malbec and Carmenere. The term 'Bordeaux Blend' is so famous now, it is used globally to describe a red wine comprising any of these key varietals. But what sets a Bordeaux wine apart from this generic title used elsewhere, is their inimitable structure and style.
Medium to full-bodied with loads of black fruit and minerality, that leads into an undeniably savoury structure with mouth-drying tannins. Those trademark tannins are often high enough for the wines to age for decades, and it's their age-worthiness that has often seen the investment values on these wines skyrocket. And it's because of that fact that we urge our customers not to get too worried about which vintage of a wine they should buy. Because of their remarkable ageing potential, Bordeaux wines even from lesser vintages can unfold into something quite remarkable with time.
The Chateau Capbern 2013 in this sale is a fantastic example. This is a wine from a challenging vintage that pleasantly surprised us with several years of bottle age on it. And it is the reason we often come back to wines that previously didn't make our final list, and why there is a good selection of 15,16 and 17 vintages, alongside the recently released wines from 2018. And despite its rather wet start to the season, 2018 has been ranked as an 'excellent vintage' … possibly legendary – only time will tell. So, this 2018 ranking tells us with some careful buying of far less expensive Bordeaux, you too can enjoy a wonderful cellar surprise with just five to ten years under their belts.
A BRIEF GUIDE TO THE AREA…
No doubt you will have heard people mention the Left and Right Bank, and in simple terms this refers to which side of the Gironde Estuary these sub regions reside. They both run different classification systems, making it hard to pick out their similarities., so let's look at what's different about each side… and that comes down to terroir – more specifically soil!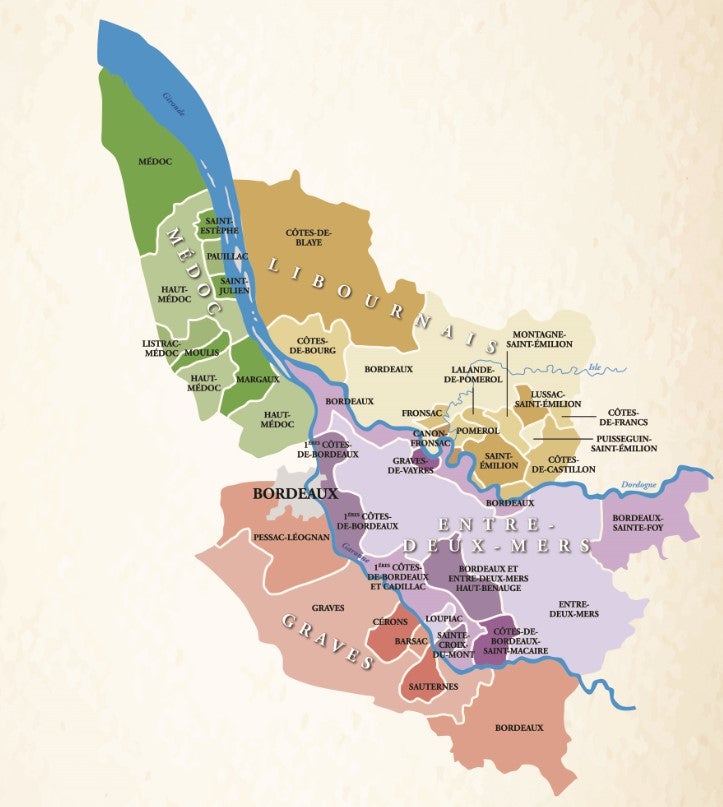 Here the famed Medoc region reigns supreme with its legendary sub-regions of Pauillac, Saint-Julien, Saint-Estephe, Margaux, Haut Medoc and Pessac-Leognan. This area is ranked by the official Bordeaux Classification of 1855 that Napolean III introduced to sort producers by importance and quality – the system that ranks them First through to Fifth Growths. With gravelly, ancient river soils, this is where Cabernet Sauvignon dominates the blends creating wines with greater power and tannin.
Saint-Emilion with its rich clay soils and limestone hillsides, and Pomerol with its gravels, are the most well-known sub regions. This side of the river does not adhere to the 1855 Classification, with many of its regions refusing to be ranked at all. Typically known for rich, bold red wines filled with fleshy ripe fruit, you'll find mostly Merlot dominant blends on this side of the River. If you're looking for a more plush and approachable style the Right Bank might suit you better.
There is plenty to love about Bordeaux wines outside of the Left and Right Banks, with some of the best value wines coming from the satellite appellations surrounding the two more prestigious and well-known areas. Keep your eyes peeled for the notable sub-regions of Lalande de Pomerol, Cotes de Bordeaux, Bordeaux Superieur, Cotes de Castillon, Haut-Medoc, Fronsac and of course Entre-Deux-Mers. The latter is is the sub-region that sits smack in the middle where the main body of water ends. It is a very apt translation of "Between Two Tides", and here you will find both white and red grapes grown, in a combination of both soil types.
FOOD MATCHING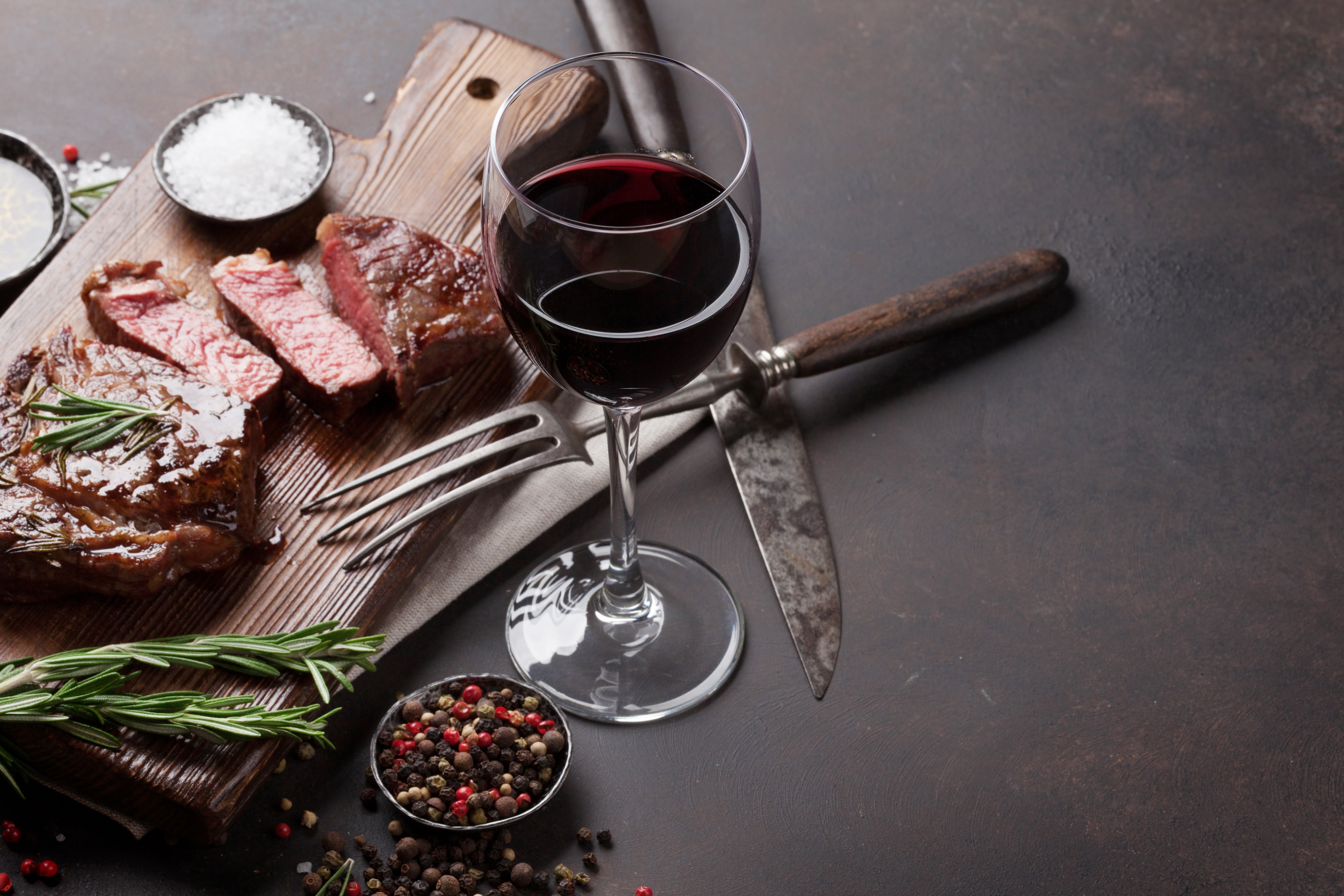 Cabernet Sauvignon works well with rich grilled meats, peppery or creamy sauces, and big powerful flavours in general. Its high acid and tannin structure cut through fat content so meats like beef or lamb are ideal. Similarly Cabernet can cut through fat in a creamy sauce, butter and hard cheeses. And if you're not a meat eater than steer towards the heartier veges – Portobello mushrooms and Cabernet are a match made in heaven!
Merlot is an ideal food wine. It sits smack in the middle of the red wine spectrum and due to its softer acidity and medium weight tannins, it is incredibly versatile. The obvious food choices also sit in the middle weight category like duck, turkey and really lean cuts of beef. It will also pair well with chicken and other lighter meats, as well as lightly spiced dark meats. Great for roasted vegetables or char grilled eggplant, or a classic Ratatouille.
Cabernet Franc is the parent grape of both Merlot and Cabernet Sauvignon. Its high acidity makes it a match for rich tomato based dishes or vinegar based sauces (ideal for low and slow bbq), and great with rich legumes like lentils or black beans.
The remaining varietals are used as minor components, each offering their own nuances but seldom in large quantities. Petit Verdot offers a lot of structure. It is big on tannin and acid, with floral aromas and a gravelly minerality. Carmenere is medium bodied with lower tannin, but high in acidity with a unique herbaceous flavour reminiscent of peppercorn. And Malbec is fuller bodied but with lighter tannins and a shorter finish than Cabernet Sauvignon.
It might be cliché but it really is true, that a Bordeaux wine is at its best enjoyed with a good cut of steak and a large side of duck fat potatoes!
A FEW QUICK PICKS
There's an extensive list of wines available in this sale, and we can't spend all day harping on about them all. Instead, we've picked a handful of fantastic buys across all prices to give you some inspiration to get shopping!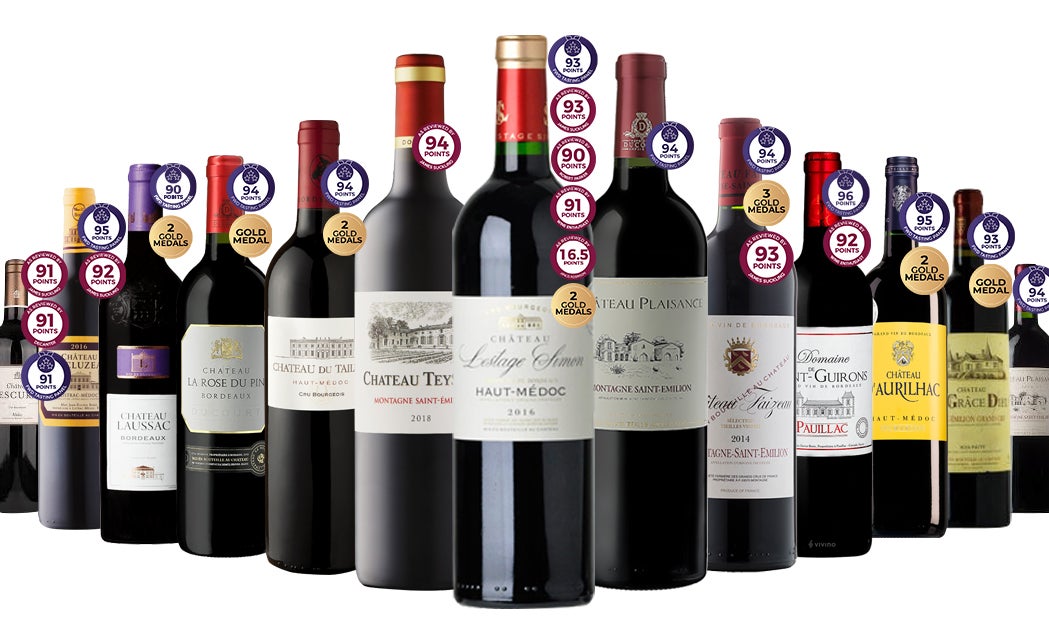 Chateau Bois Pertuis 2018. This is a superb value Bordeaux Red from a very strong vintage, and at just $15.99 you can afford to drink it any night of the week. Its Merlot dominant, which is easily detected with its classic rich warm chocolatey notes and just a hint of Cabernet providing freshness and an alluring herbal edge. Warm plums, black cherries, crushed herbs, cedar and exotic spice on the finish. Outstanding everyday drinking.

Chateau Peyredoulle 2018. Mostly Merlot with Petit Verdot and Malbec adding complexity to this under-priced bargain from a 16th century Estate in the classified appellation of Blaye Cotes. Red and dark fruits, with exotic spice, and the classic vanilla and toast finish. Full bodied, but very elegant this is exceptional buying for just $18.99

Chateau Les Grands Marechaux 2016 is another Merlot predominant wine from the classified appellation of Blaye Cotes. This is a stunning vintage from a reliable producer and shows great attention to detail. A perfumed delight of red and dark fruits, chocolate, cedar and spice with silky smooth tannins. This is exciting and irresistible drinking for just $24.99!

Chateau Lestage Simon 2016 is a customer favourite from previous sales. Extremely approachable, Merlot predominant from the Haut-Medoc. Outstanding terroir with thirty-year-old vines, this wine is complex, rich and charming. Blackberry and liquorice with fine toasty characters and subtle cigar box characters. Dense flavours, a well-balanced palate, supported by fine tannins – a superb buy at only $32.99

Chateau Ducluzeau 2016 is back by popular demand also. Owned by prestigious Second Growth Ducru Beaucaillou, this more affordable alternative is classic Bordeaux through and through. From the Listrac-Medoc area, it is 79% Merlot and 11% Cabernet Sauvignon. Everything is in balance with this wine. It's incredibly harmonious, with wonderful proportions laid out on the palate - soft and welcoming but with enough depth to catch your interest. A fantastic wine for the cellar and only $36.99

Chateau Cantelaude Borie 2016 from Moulis-en-Medoc also falls under the same ownership as Chateau Ducru Beaucaillou. It shares a similar richness in style with a weightier blend of 60% Merlot, 30% Cabernet Sauvignon and 10% Petit Verdot. Velvet tannins still give a dry edge to the rich black fruits and perfumed acidity. At its best from 2023, but if you can't wait decant for two hours at least prior to serving. An affordable example of the classic Bordeaux ageability, and all for just $44.99
Chateau Sociando-Mallet 2018 from Haut-Medoc, with 48% Cabernet Sauvignon, 47% Merlot and 5% Cabernet Franc. Rich layers from ripe black fruit and warm spicy notes, this wine is full-bodied and has tremendous power. A greater proportion of Cabernet brings freshness and a more vegetal character, but also greater ageing capabilities and this producer is well known for crafting wines that age well. The excellent 2018 vintage – awarded 95 points by James Suckling, will reward those who are patient enough to put this wine away for a few decades. A wonderful investment and sublime drinking experience at only $84.99
Many people dismiss the magic of Bordeaux. They focus on the expensive wines that only a few can afford, and they get put off by its complexity. But to do so would be missing out on something truly wonderful. Bordeaux Blends are a classic example of the philosophy that the sum of the parts is greater than the whole. It is an important timeline for the evolution of winemaking, a glimpse into a time-honoured tradition where generations have tended vines and crafted beautiful wine, with centuries of intimate knowledge of their unique terroir. The rest of the winemaking world envies their knowledge, and as consumers we can embrace the journey by seeking out their wines and enjoying the fruits of their labour.
So come in store this August and learn all about these wonderful French Red Wines with our insightful tastings, or shop online with confidence that the best French Bordeaux has been sourced for you at every price point. But most importantly, enjoy them with family, friends and food…just as the French would!
Click Here to shop the full Bordeaux Container Sale