Freshest Craft Beer in Town
Fine Wine Delivery Co. are bringing you the freshest and most innovative way to drink your favourite craft breweries beer. Crowlers® are 946ml aluminium cans that are purged with CO2 for freshness, filled and sealed on the spot by our beer-ista to take home or deliver straight to your door. They are clean, easily transportable, don't let in any damaging UV light and stay fresh and carbonated for at least two weeks after filling, so you can be sure when you crack them open they'll be tasting like they've just been poured from our taps.
We're the first retailer in NZ to stock and ship the Crowlers® nationwide, plus the first in Australasia to offer the resealable Crowler® lid. Simply untwist and pour, twist the lid back up to consume later. This unprecedented lid also contains an oxygen scavenger to prevent the dreadful oxidation of your beer after opening.
Crowlers cost $2.99 each & will be added to your online order automatically when you select your fresh tap beer.
Bach Brewing Duskrider Red IPA tap beer
$13.26/946ml
$2.99/crowler can
Garage Project Pils n Thrills tap beer
$11.36/946ml
$2.99/crowler can
Epic Hopshine Pale Ale tap beer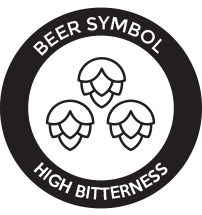 Epic Brewing are finishing 2018 off with what they do best – making darn good Pale Ale's. Their new 5.5% release called Hopshine may look familiar - it's been in a 500ml bottle before. It's very close to summer in a can, with sweet citrus offset by tropical stone fruit accented with lemongrass notes. Pouring a bright golden colour, with a very crisp palate, due to low bitterness. Full of flavour and the perfect companion to a hot summer afternoon or evening.
$12.31/946ml
$2.99/crowler can
Whistling Sisters Done Their Dash Hazy IPA tap beer
Plenty of hops are added during the whirlpool and dry hopping of this beer to make an incredibly aromatic IPA with citrus and passionfruit flavours, and a hint of sweetness at the finish. Hops: Azacca, Mosaic and Citra.
$12.31/946ml
$2.99/crowler can
Deep Creek Hoppy McHop Face Double IPA tap beer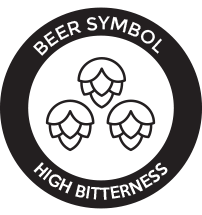 This may be the Hoppiest thing you've ever tasted. So hoppy, the brewers got kicked out of bed by their wives the night they were testing it because they were sweating hops! A huge Double IPA, infused with our own Hop Oil giving an incredible resinous hop mouthfeel.
$14.21/946ml
$2.99/crowler can
Sawmill Aotearoa IPA Series #19 tap beer
A monthly release celebrating what we have right here - an IPA series using exclusively New Zealand hops and malts. This series is about the people who bring beer to life. The farmers, the growers and the brewers. All from here and as good as it gets. Trial Hop NZ101 Hazy IPA Big punchy hits of grapefruit and lime from this NZ grown experimental hop NZ101 and Motueka with yeast from local innovators Froth
$13.26/946ml
$2.99/crowler can
Liberty Something New APA tap beer
Quality APA new to the liberty range, so much hop flavour you'd be mistaken for thinking it was an IPA!
$12.31/946ml
$2.99/crowler can
Colab Brewing x Fine Wine Delivery Hop Swap Hazy IPA tap beer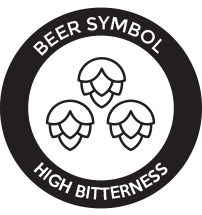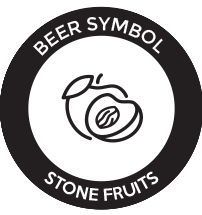 Last year we colaborated with Colab brewing for their birthday, and the result was one of our most popular tap beers ever! We decided to give it another go, with a swap out of the hops, hence the name. This version has Citra, Mosaic & Nelson Sauvin hops alongside a cleaner malt base and a juicy body!
$12.31/946ml
$2.99/crowler can
Epic Stout tap beer
Stout, the original craft beer. From a time when the world was awash in a sea of industrial lager, you could always find that one beer of difference; Stout. Epic Stout is that go to Stout that will always be there when you are looking for that malt reset on your palate after drinking too many IPAs. Or, just for those cold winter evenings when you are looking for something more comforting. Epic Stout has a medium body, creamy texture and long roasty finish. Satisfying, creamy and smooth.
$12.31/946ml
$2.99/crowler can
Epic Green Machine Fresh Hop IPA tap beer
Fresh is best! Green Machine Fresh Hop IPA is our first fresh hop in a very long time. How come it's been so long? Well in the past we had been getting our hops via road freight from Nelson which can be very detrimental to the intense aroma of the fresh hops. As you would imagine once a flower is picked it quickly deteriorates and ultimately starts to compost. So the faster you get it from the farm to the brewery then the better the beer will be. The part we are trying to preserve and take advantage of is incredible aromatic volatiles of the hop flower. So this year we did everything we could to get the hops from the farm in the best condition possible. The hops were picked on Monday15th, delivered to NZ Hops and cooled down overnight. This slows down the deterioration process. Then the next morning they were picked up around 8am and sent to Nelson airport. Then put on an Air NZ flight to Auckland where Luke and Sten took a couple of cars to Auckland Airport to pick them up and drive them straight to the brewery. They smelt amazing, and were still cold from the chiller at NZ Hops in Nelson. Once at the brewery they were added straight to the brew to give us the maximum freshness and massiveness of aroma. Farm to brew in under 24 hours. It cost a lot, but we wanted to give you the best experience we possibly could. Why now? There is a new and exciting hop varieties that has recently been released called Nectaron (The "Ron" part is a hat tip to the legendary hop breeder Dr Ron Beatson for his significant contribution to the breeding of this hop variety as well as his incredible contribution to not only the hop breeding programme in NZ but also the general hop industry on the planet). Nectaron delivers the incredible hop characters of tropical fruits and spiciness. As usual we have presented these special hops in a trademark IPA style.
$14.21/946ml
$2.99/crowler can