Freshest Craft Beer in Town
Fine Wine Delivery Co. are bringing you the freshest and most innovative way to drink your favourite craft breweries beer. Crowlers® are 946ml aluminium cans that are purged with CO2 for freshness, filled and sealed on the spot by our beer-ista to take home or deliver straight to your door. They are clean, easily transportable, don't let in any damaging UV light and stay fresh and carbonated for at least two weeks after filling, so you can be sure when you crack them open they'll be tasting like they've just been poured from our taps.
We're the first retailer in NZ to stock and ship the Crowlers® nationwide, plus the first in Australasia to offer the resealable Crowler® lid. Simply untwist and pour, twist the lid back up to consume later. This unprecedented lid also contains an oxygen scavenger to prevent the dreadful oxidation of your beer after opening.
Crowlers cost $2.99 each & will be added to your online order automatically when you select your fresh tap beer.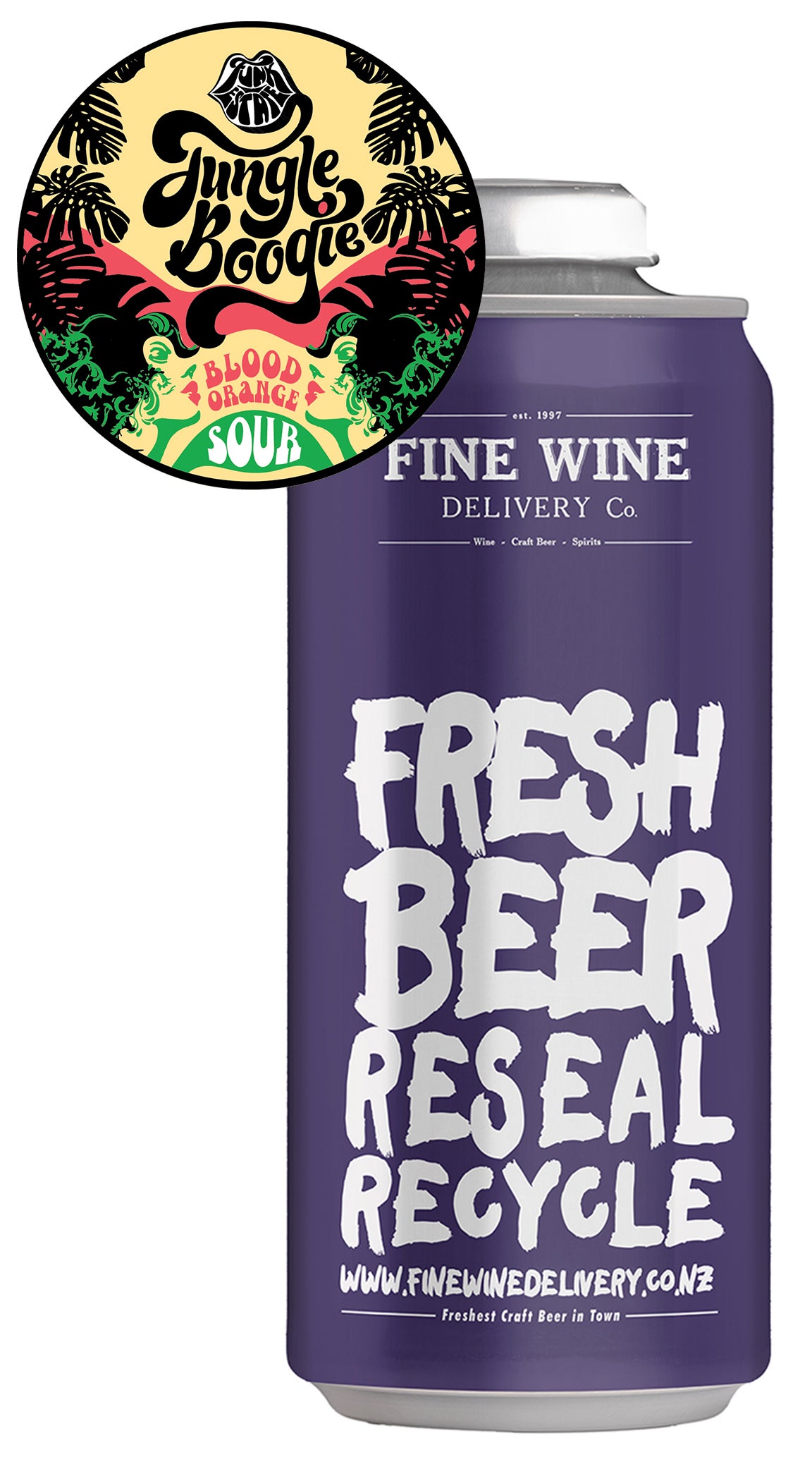 Funk Estate Jungle Boogie Blood Orange Sour tap beer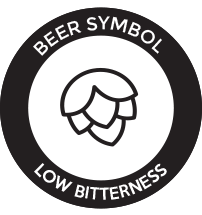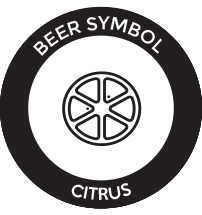 Kettle Sours are beers that have been soured in the tank, these are easier and quicker to produce whilst still giving the drinker a refreshingly tart and fruity beer. Jungle Boogie features blood oranges, lemon and passionfruit. It's crisp, clean and very refreshing. Smells: Summer in a glass, tart aromas of citrus and tropical fruit, with an underlying dried hay character - from the clean malts. Tastes: Tropical and tart, if you're not familiar with sour beer then this is a great start, crisp, but without being too overly sour.
$12.31/946ml
$2.99/crowler can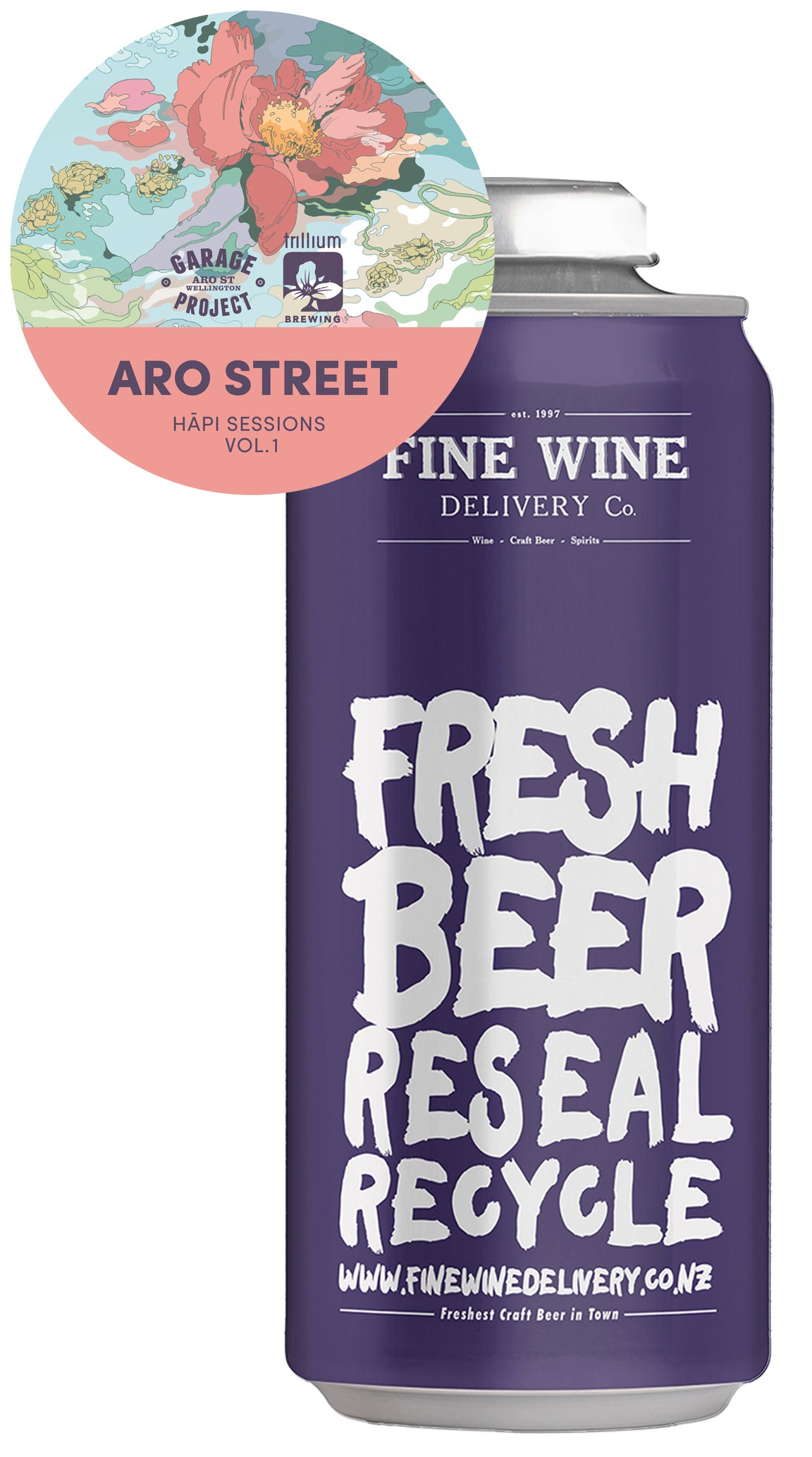 Garage Project x Trillium Vol. 1 Aro St Tap Beer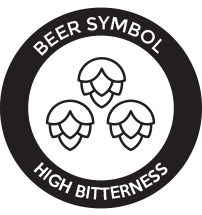 The Hapi Sessions - four collaborations, four breweries at the top of their game, four beers, each showcasing a different hop forward style in a playful 'freestyle' interpretation of one of each brewery's flagship beers. Boston heavy hitters Trillium joined Garage Project to create Aro Street - a big, juicy, hazy East Coast classic with a kiwi twist, creating a tropical fruit burst with specially selected US Mosaic, and fresh hop Motueka from Freestyle Hop farm.
$17.06/946ml
$2.99/crowler can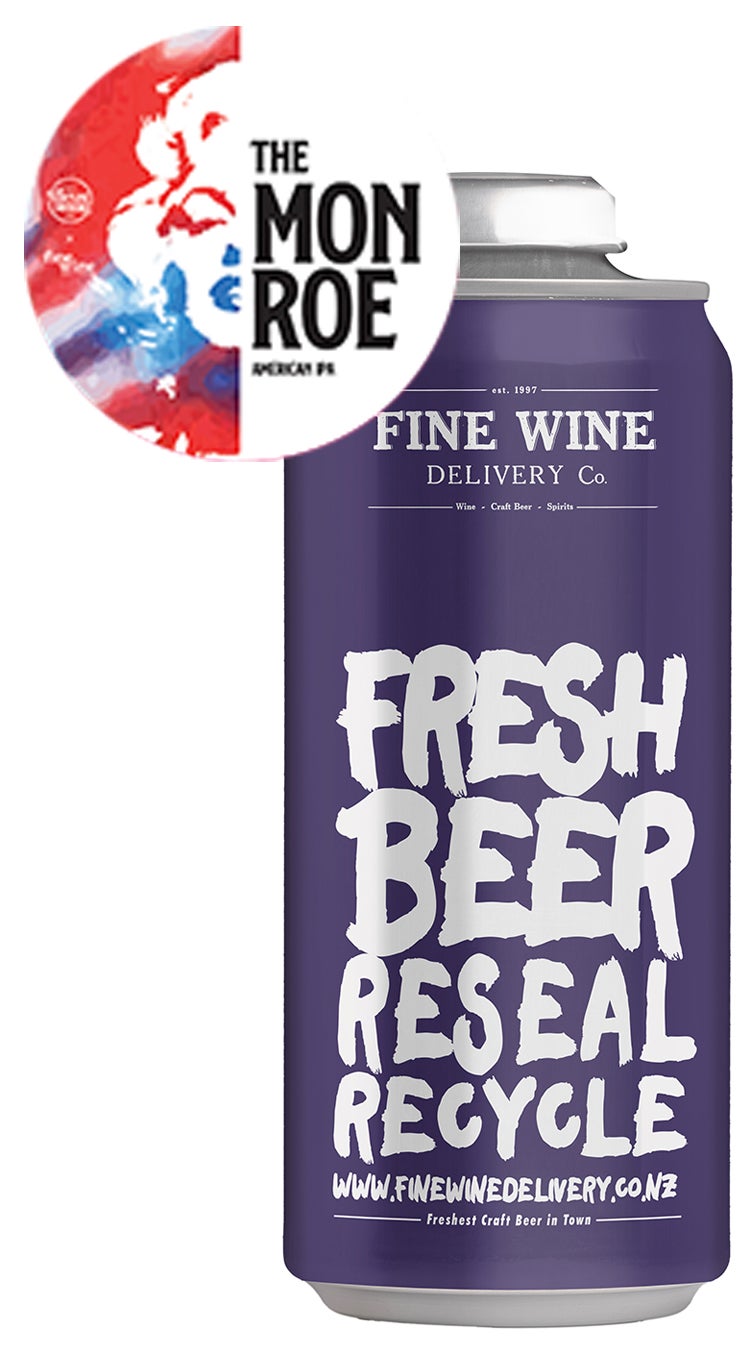 FWD Co. & Fortune Favours The Monroe tap beer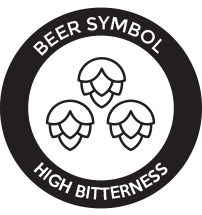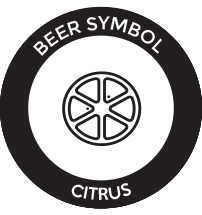 After the success of our Juicy Tart IPA, we couldn't head down to Wellington and not brew another beer with our mates at Fortune Favours. This time we went with a dry, classic American IPA, brewed with Willamette, Centennial and Columbus hops to provide classic American hop characters of fresh pine and citrus zest. Just like its namesake, this beer will most definitely turn heads.
$13.26/946ml
$2.99/crowler can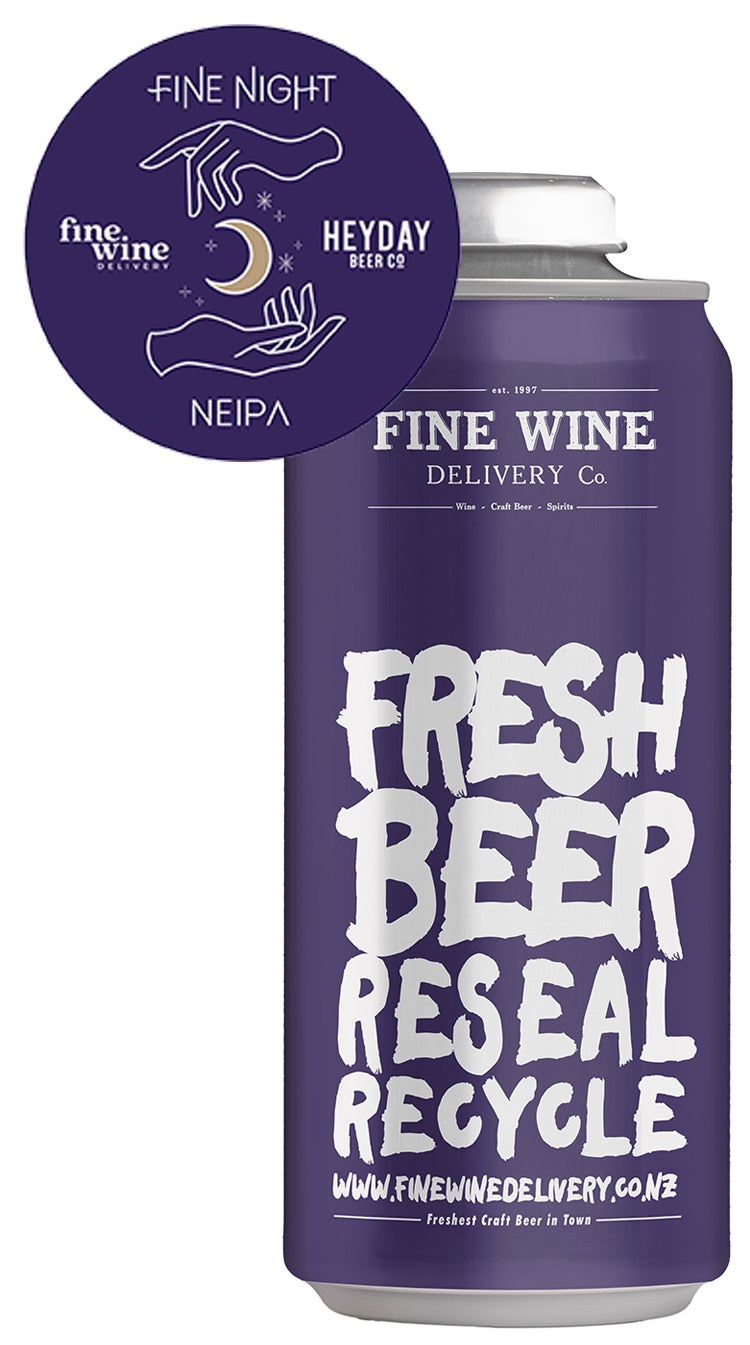 Heyday Fine Night IPA tap beer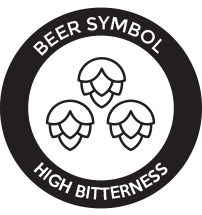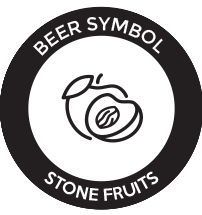 Heyday operate a brewpub on iconic Cuba Street, producing keg only releases and have become increasingly well known for their sell out hazy NEIPAs. When we wanted to brew a Hazy IPA, we went straight to their door. Fine Night takes a nod to the fact there is a very finite amount of this beer and leans itself to the new daylight savings and upcoming BBQ, outdoor beer drinking nights. We loaded this brew with Simcoe, which lends big passionfruit, citrus and pine characteristics to this fruit driven, juicy NEIPA. There's only a finite amount of Fine Night available, and only available in keg as fresh as it gets.
$14.21/946ml
$2.99/crowler can

Heyday Groove Heart Session NEIPA tap beer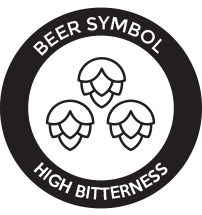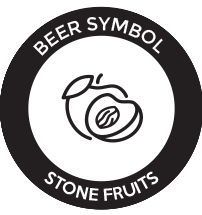 Groove is in the Heart is a hazy Session IPA that packs heaps of hop flavour into a sessionable low alcohol package with Simcoe, Azacca and Amarillo hops. With heaps of tangerine, stone fruit, pineapple tropical flavours and a balanced dry finish. Groove is in the heart is the first of our 90's series!
$12.31/946ml
$2.99/crowler can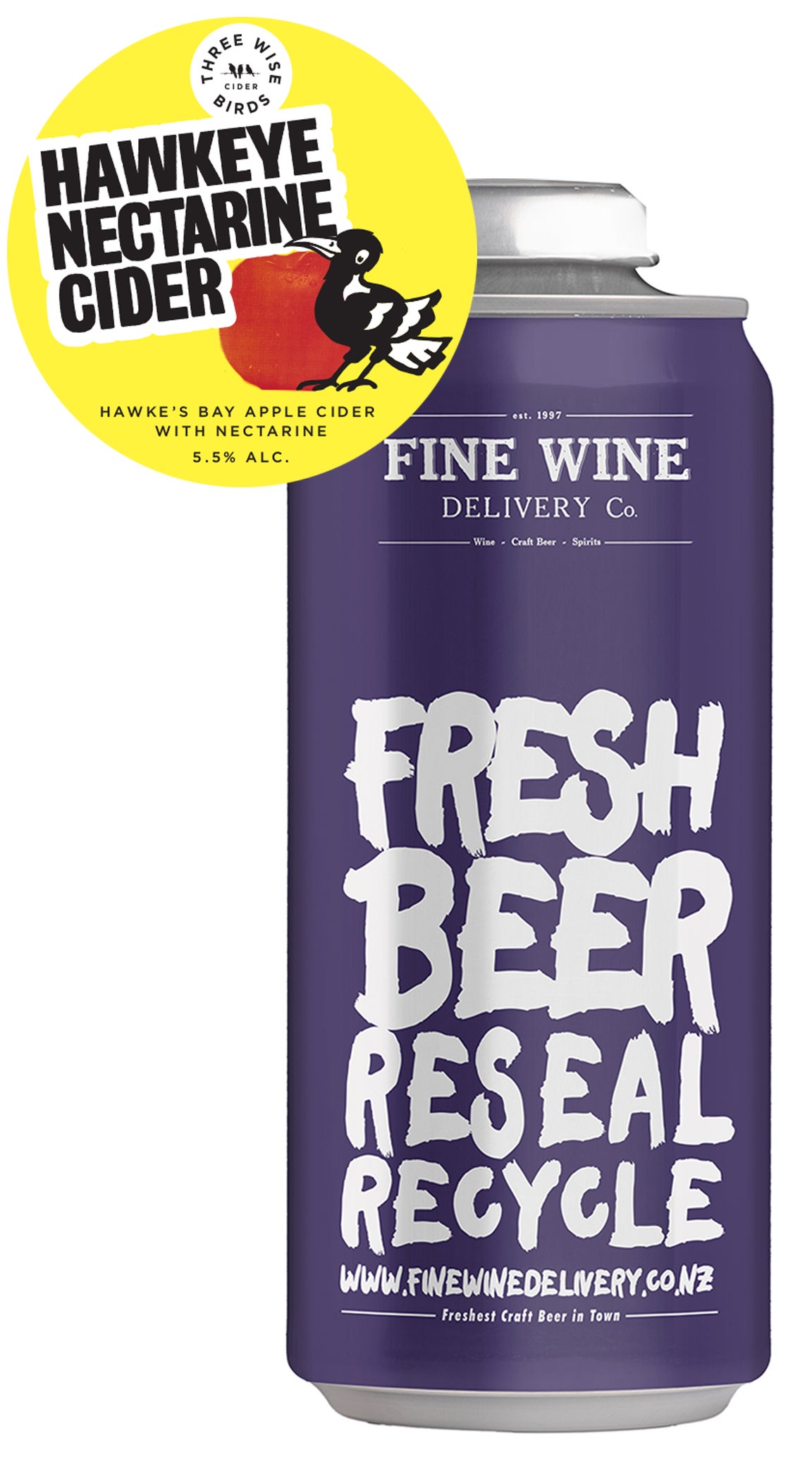 Three Wise Birds Hawkeye Nectarine Cider tap beer
Hawkeye is a Nectarine Cider by Three Wise Birds cidery, our top selling cider company. An apple cider with Nectraines that are sourced and crushed less than 2kms down the road, a perfect carbon foot print and as fresh as it gets! That's not the only thing Three wise Birds have done to help the environment either. They now use only resuable kegs, they have set in place a collective of local farmers who come and pick up all of the apple pulp after each pressing and use it for stock feed and are working towards being a zero waste cidery. ALL of the apples come directly from their family orchards, some literally ten metres away from where they are crushed. Any paper used in the office is composted and put in the gardens outside. If that doesn't make you want to suppor this small family business, then how about the fact that it tastes bloody delicious? It's crisp and clean with underlying juicy nectarine flavours and a dry finish. Delicious for summer and only available on tap!
$11.36/946ml
$2.99/crowler can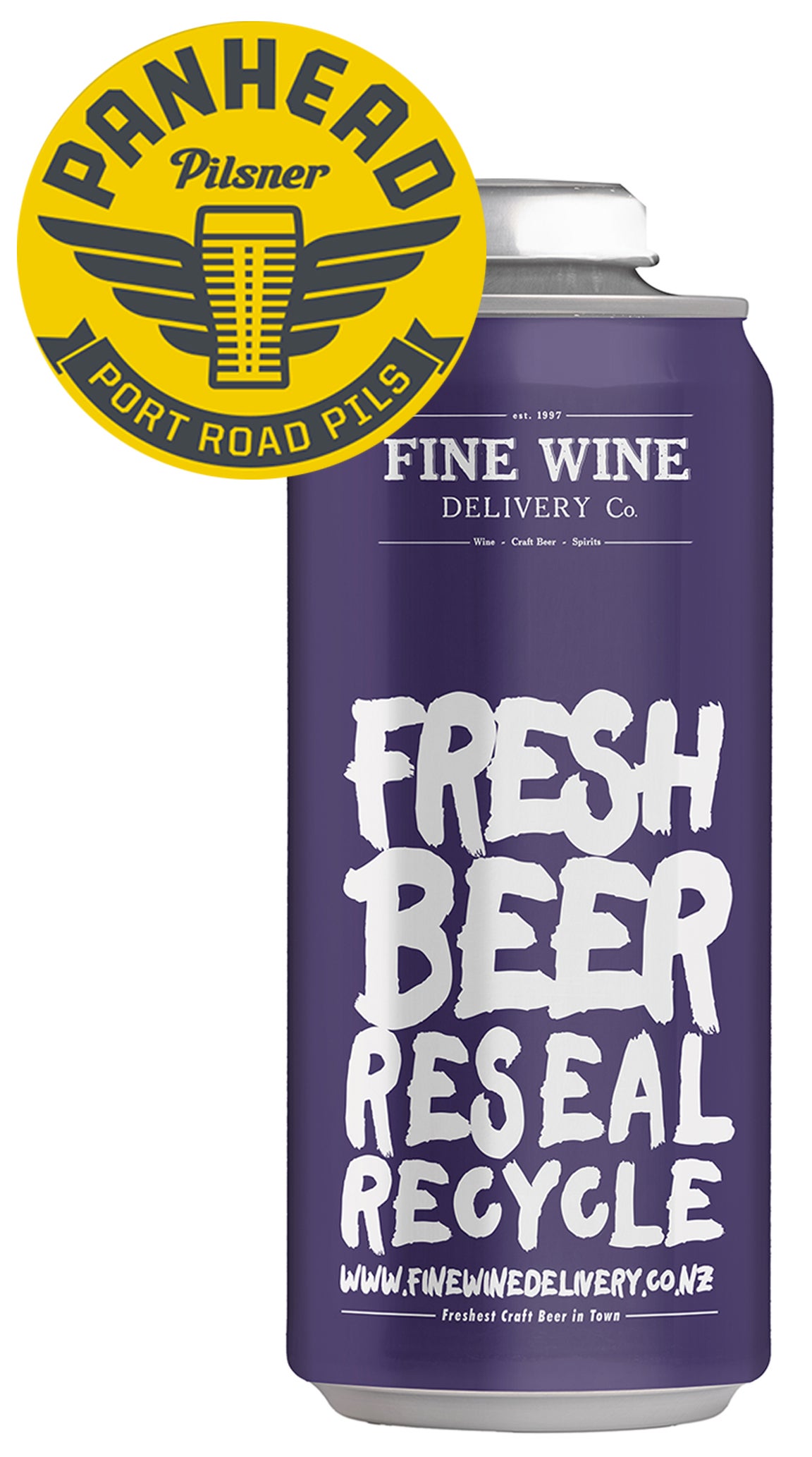 Panhead Port Road Pilsner tap beer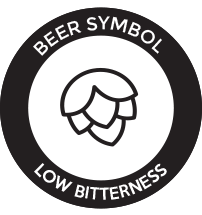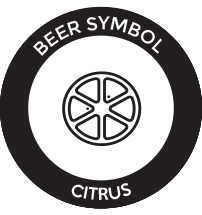 Pilsner is lager but with personality. This is not your Czech style pilsner, but truely Pacific. Passionfruit, grapefruit and sauvignon blanc characters abound, stacked up on a robust malt base that's partly German, partly Kiwi. It's lean, long, dry, clean and crisp!
$11.36/946ml
$2.99/crowler can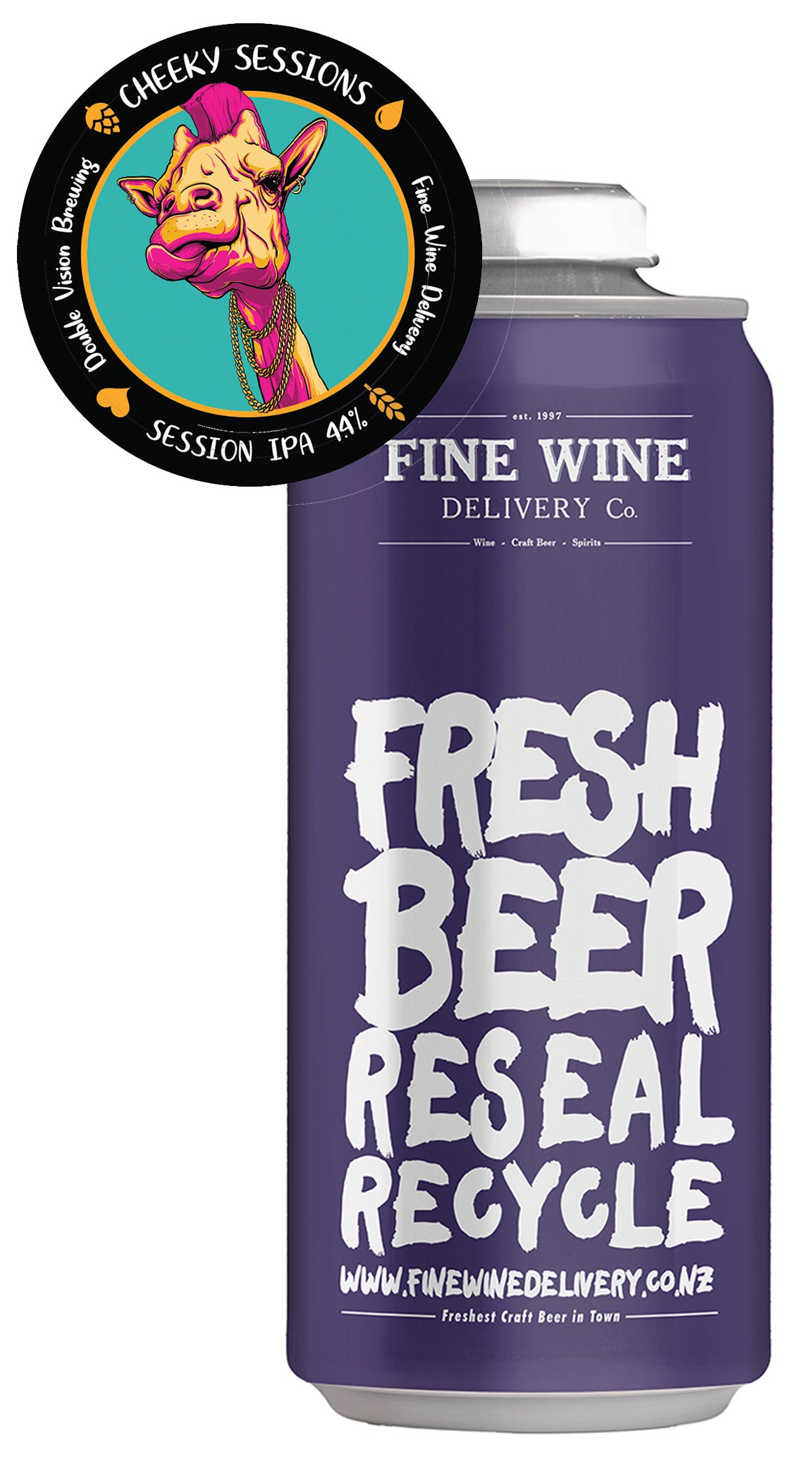 Double Vision Cheeky Sessions tap beer
Take a cheeky break from the grind to appreciate how good things really are with this low alcohol and full flavoured IPA. Simcoe, Riwaka and Wai-iti hops bring tropical notes with pine and hints of lime, a beer bringing all the good parts without the headache.
$9.46/946ml
$2.99/crowler can

Double Vision Repeat Offender pilsner tap beer
Plenty of hops in this big NZ Pilsner! Made with Nelson Sauv and Rakau, this beer make you come back for more. Juicy tropical fruit and citrus on front, followed by a clean crisp finish.
$10.41/946ml
$2.99/crowler can

Fine Wine Delivery & Pour Man Pina Colada Cocktail tap beer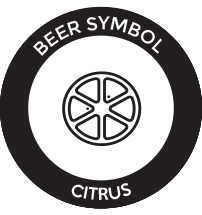 We recently collaborated with our friends at Pour Man and Garage Project to create this hand crafted pina colada cocktail. Classic Pina Colada flavours but given the sour treatment. All the flavours are there, but sweetness and full creamy body have been pulled back. Freshly juiced pineapple, makrut lime leaf, coconut water, toasted coconut, Shochu (japanese Rice spirit) and Pandan leaf tarted and tanged up with Garage Project White Mischief. It's a pina colada, but in beer form - and it's delicious!
$28.46/946ml
$2.99/crowler can