Freshest Craft Beer in Town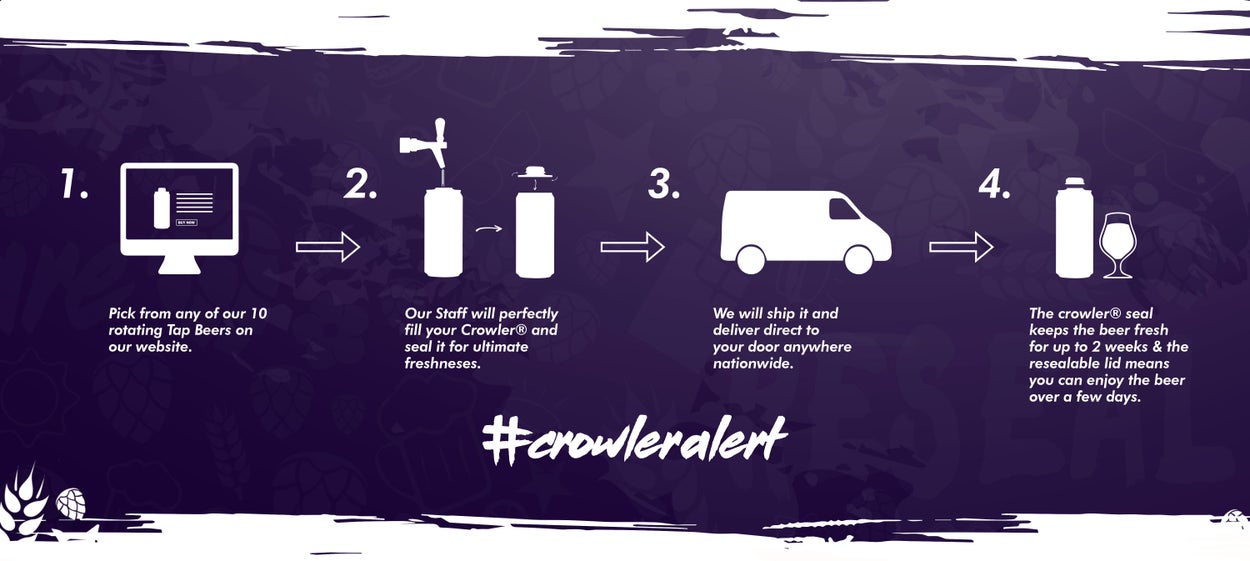 Fine Wine Delivery Co. are bringing you the freshest and most innovative way to drink your favourite craft breweries beer. Crowlers® are 946ml aluminium cans that are purged with CO2 for freshness, filled and sealed on the spot by our beer-ista to take home or deliver straight to your door. They are clean, easily transportable, don't let in any damaging UV light and stay fresh and carbonated for at least two weeks after filling, so you can be sure when you crack them open they'll be tasting like they've just been poured from our taps.
We're the first retailer in NZ to stock and ship the Crowlers® nationwide, plus the first in Australasia to offer the resealable Crowler® lid. Simply untwist and pour, twist the lid back up to consume later. This unprecedented lid also contains an oxygen scavenger to prevent the dreadful oxidation of your beer after opening.
Crowlers cost $2.99 each & will be added to your online order automatically when you select your fresh tap beer.

Cassels & Sons Dry Hopped Pilsner tap beer
Motueka and Nelson Sauvin hops contribute juicy lime, sauvignon grape, and subtle juniper berry characters. The predominantly Pilsner malt-base provides a crisp body. Cracker-like flavours and sweetness, perfectly complementing the firm, bitter finish and refreshingly dry mineral aftertaste.
$10.41/946ml
$2.99/crowler can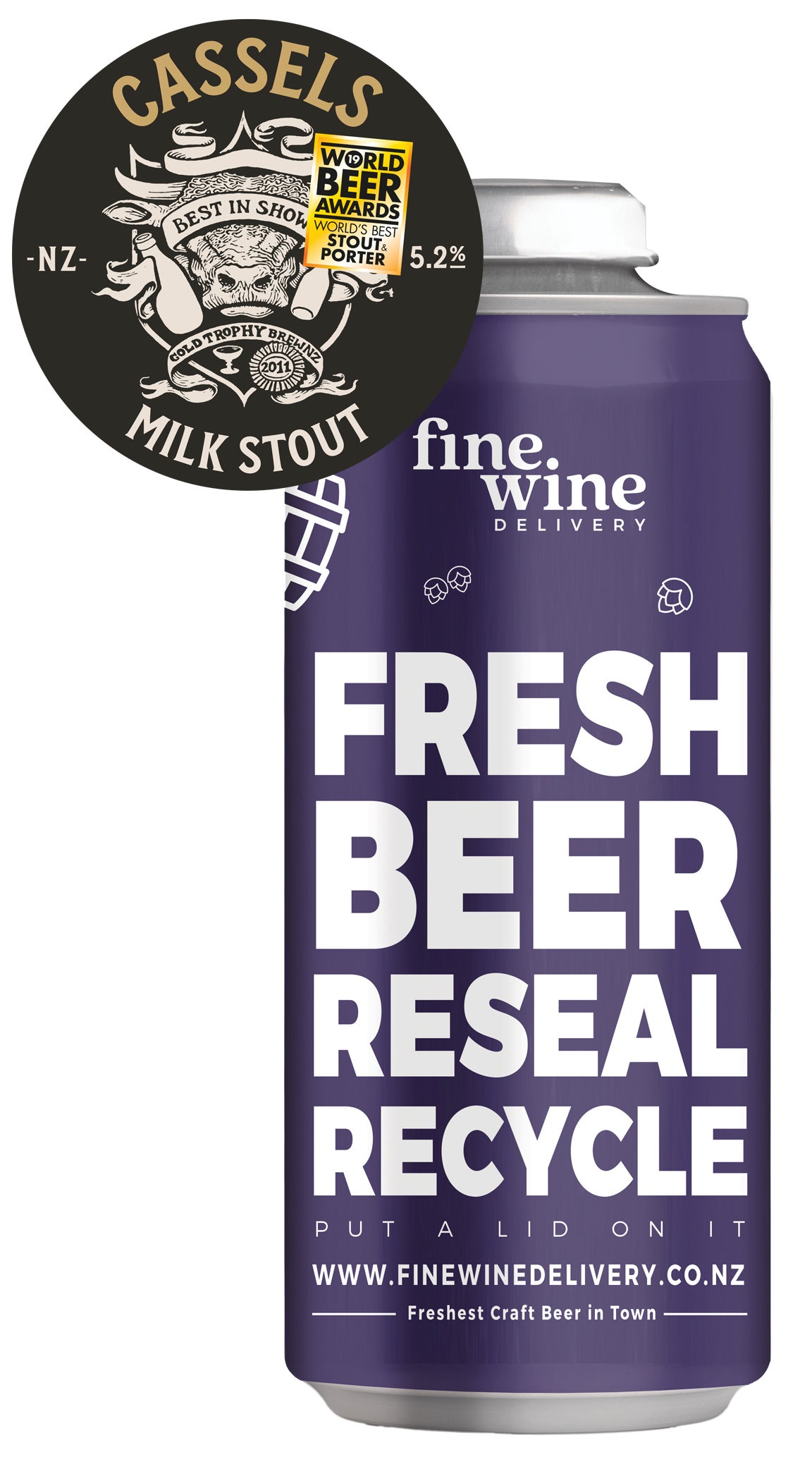 Cassels & Sons Milk Stout tap beer
Using one of only two operational (world-wide) woodfired copper dome kettles to brew this incredibly balanced, rich and toasty 5.2% Milk Stout. Christchurch brewpub Cassels & Son's has been a very popular joint for locals for many years, luckily for they now package their beers and have production large enough to service our thirsty needs. Brewed in 600L batches this Milk Stout uses traditional English hops of Green Bullet and Fuggles whilst oat, chocolate and dark malt offer great toasty bitterness and subtle chocolate characters. This beer offers all the richness and weight of a stout, without the inflated alcohol. Available in smart packaging in a unique 518ml bottle or 6-pack.
$11.36/946ml
$2.99/crowler can

Deep Creek Redwood American Pale Ale tap beer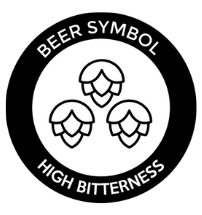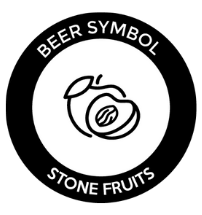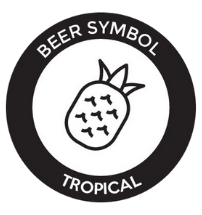 Who says the New Zealanders cant beat the Americans at their own game? Deep Creek have brewed a very good 5.4% American Pale Ale, that is full of flavour, but light(er) in alcohol. Smells: Grapefruit, stonefruit and a hint of pine needle. Tastes: Sweet, tropical stonefruit balanced by bitter hop characters.
$10.41/946ml
$2.99/crowler can

Deep Creek Hoppy McHop Face Double IPA tap beer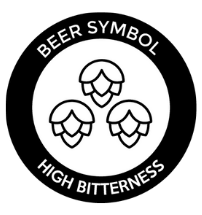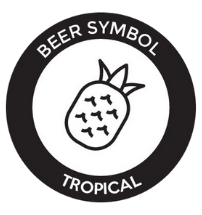 This may be the Hoppiest thing you've ever tasted. So hoppy, the brewers got kicked out of bed by their wives the night they were testing it because they were sweating hops! A huge Double IPA, infused with our own Hop Oil giving an incredible resinous hop mouthfeel.
$14.21/946ml
$2.99/crowler can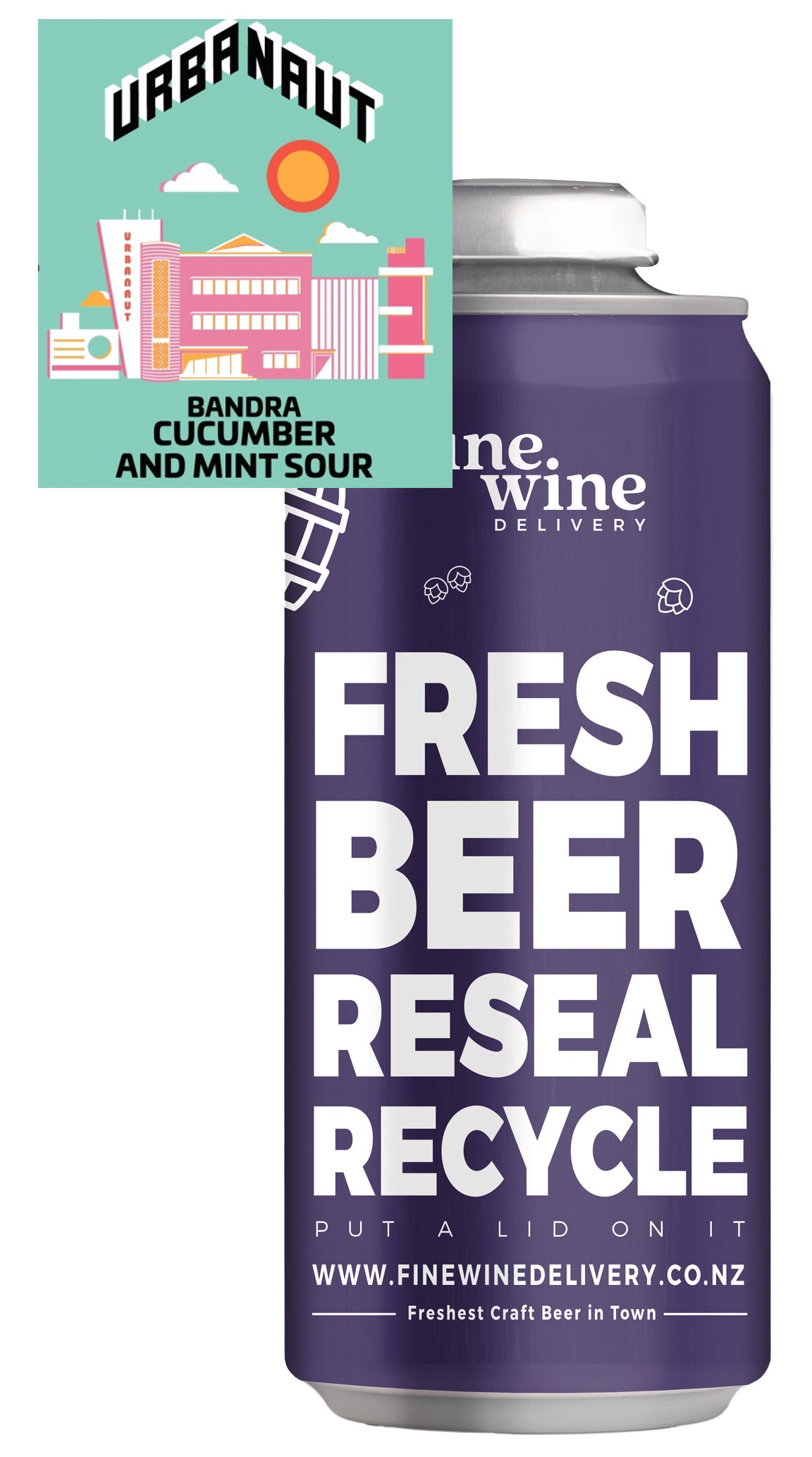 Urbanaut Bandra Cucumber and Mint sour tap beer
Notes of cool, juicy cucumber with a handful of fresh-picked mint leaves balance out this refreshing and delicate sour ale. First released at Beervana 2020 as part of the Beer Blender series; we've had so many people asking for it we had to brew a new batch! Crisp and delicious.
$12.31/946ml
$2.99/crowler can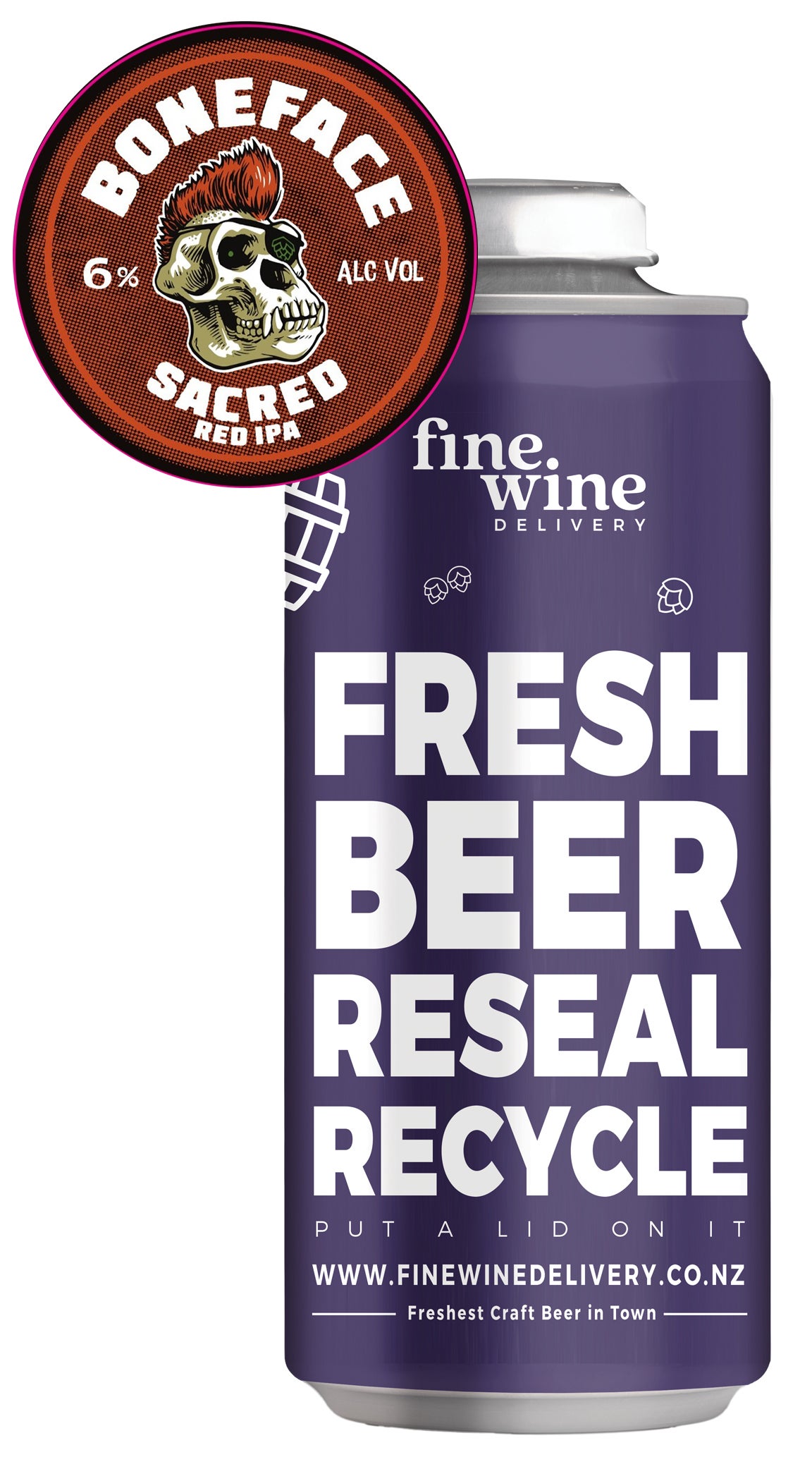 Boneface Sacred Red IPA tap beer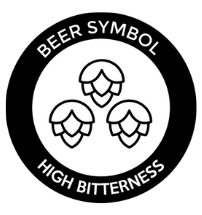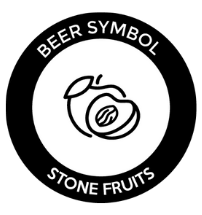 Owners Matt and Selena developed the Boneface craft beer brand from a love of all things beer and sci-fi. Their beers are cleverly crafted to incorporate Planet Hoptron (that's the Planet of Hops, if you are wondering), and its inhabitants. Their latest installment is Sacred – a Red IPA only available in 6 packs, its balanced with flavours of toffee, citrus and stonefruit and moderate bitterness.
$12.31/946ml
$2.99/crowler can

Sawmill Coconut Stout Tap beer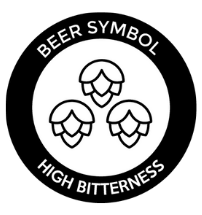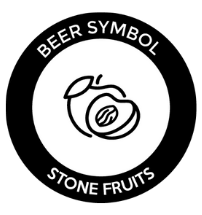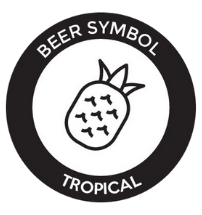 A rich and smooth milk and oat stout with coconut and tropical hop character
$13.26/946ml
$2.99/crowler can

Colab Brewing x Fine Wine Delivery Hop Swap #2 Hazy IPA tap beer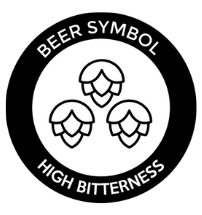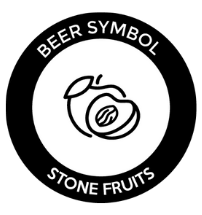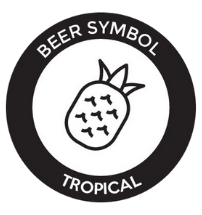 Our third collaboration with Colab Brewing, which have proven hugely popular, this time round with Citra, Amarillo and Motueka Hops, with a small increase in oat and wheat for a bigger mouth feel and even more hazy goodness!
$11.36/946ml
$2.99/crowler can

Isthmus Brewing Cirrus Hazy IPA tap beer
From Deep Creek's Head Brewer, Hamish. Brewed by the Deep Creek team but his own receipes, Silverdale has a new famous brewery on the horizon. Our first impression when trying this beer is wow, this is what a hazy IPA should taste like! Juicy and thick, brewed with mosaic, el dorado and nectaron hops this brings a big tropical fruit medley - we get mango, pineapple and hints of citrus with a piney bitterness that's apparent and linegring but in balance. A delicious beer!
$13.26/946ml
$2.99/crowler can