Freshest Craft Beer in Town
Fine Wine Delivery Co. are bringing you the freshest and most innovative way to drink your favourite craft breweries beer. Crowlers® are 946ml aluminium cans that are purged with CO2 for freshness, filled and sealed on the spot by our beer-ista to take home or deliver straight to your door. They are clean, easily transportable, don't let in any damaging UV light and stay fresh and carbonated for at least two weeks after filling, so you can be sure when you crack them open they'll be tasting like they've just been poured from our taps.
We're the first retailer in NZ to stock and ship the Crowlers® nationwide, plus the first in Australasia to offer the resealable Crowler® lid. Simply untwist and pour, twist the lid back up to consume later. This unprecedented lid also contains an oxygen scavenger to prevent the dreadful oxidation of your beer after opening.
Crowlers cost $2.99 each & will be added to your online order automatically when you select your fresh tap beer.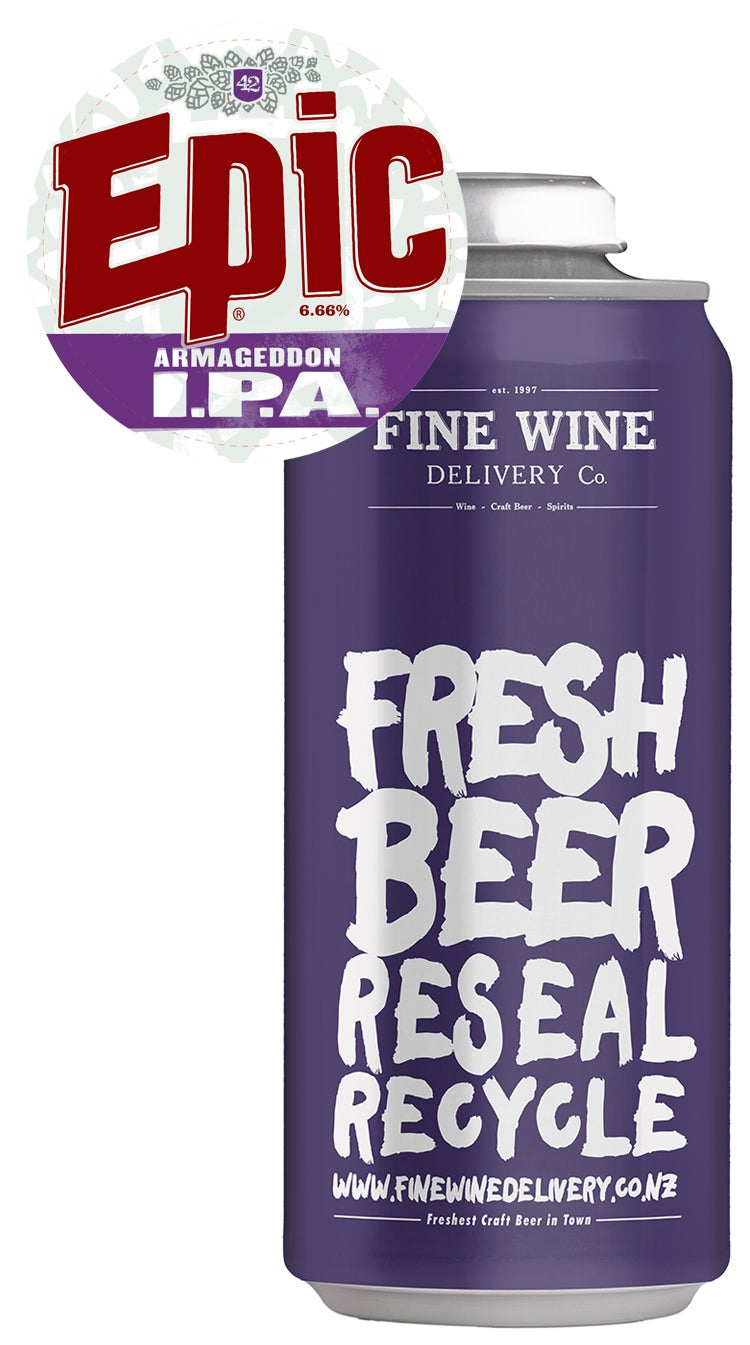 Epic Armageddon Tap tap beer
"American-style India Pale Ale. 6.66% (Number of the yeast). Aggressive piney spice hop aroma and flavour. A punchy bitterness and long hop resin finish. ""The Answer to Everything"" Champion IPA."
$13.26/946ml
$2.99/crowler can
Moa Dry Hopped Pilsner Tap Beer
Moa's take on a classic style Pilsner using both German and Kiwi hops, with a blend of Mandarina and Motueka hops, they've produced a beer that is light straw to gold in colour with citrus fruit notes and an earthy taste. Perfect all year round
$10.41/946ml
$2.99/crowler can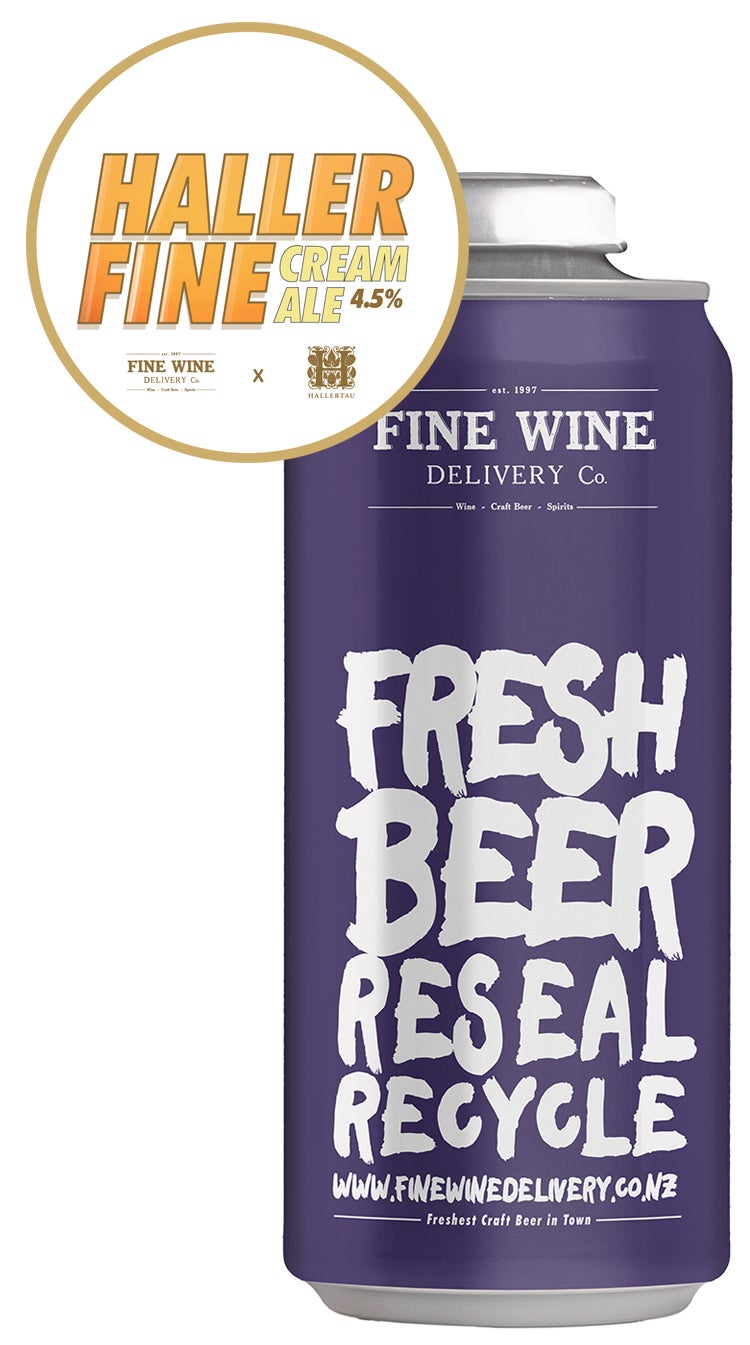 Hallertau Haller-Fine Cream Ale Tap Beer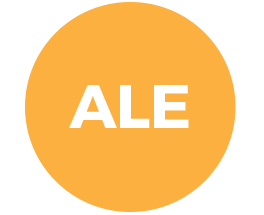 Recently in collaboration with our friends at Hallertau we went out to Riverhead and created a cream ale. Adam, Brewer, used to work at Pelican who makes one of the highest rated cream ales in the world, so he sure knows a thing or too and took us through the process. Made with flaked malts (no, no lactose is in this beer) and Mt Hood hop from America, this is a refreshing and light with a full mouthfeel and lingering herbal hop character fromt he Mt Hood hops. Perfect for when you feel like something a little more flavourful yet not too powerful!
$12.31/946ml
$2.99/crowler can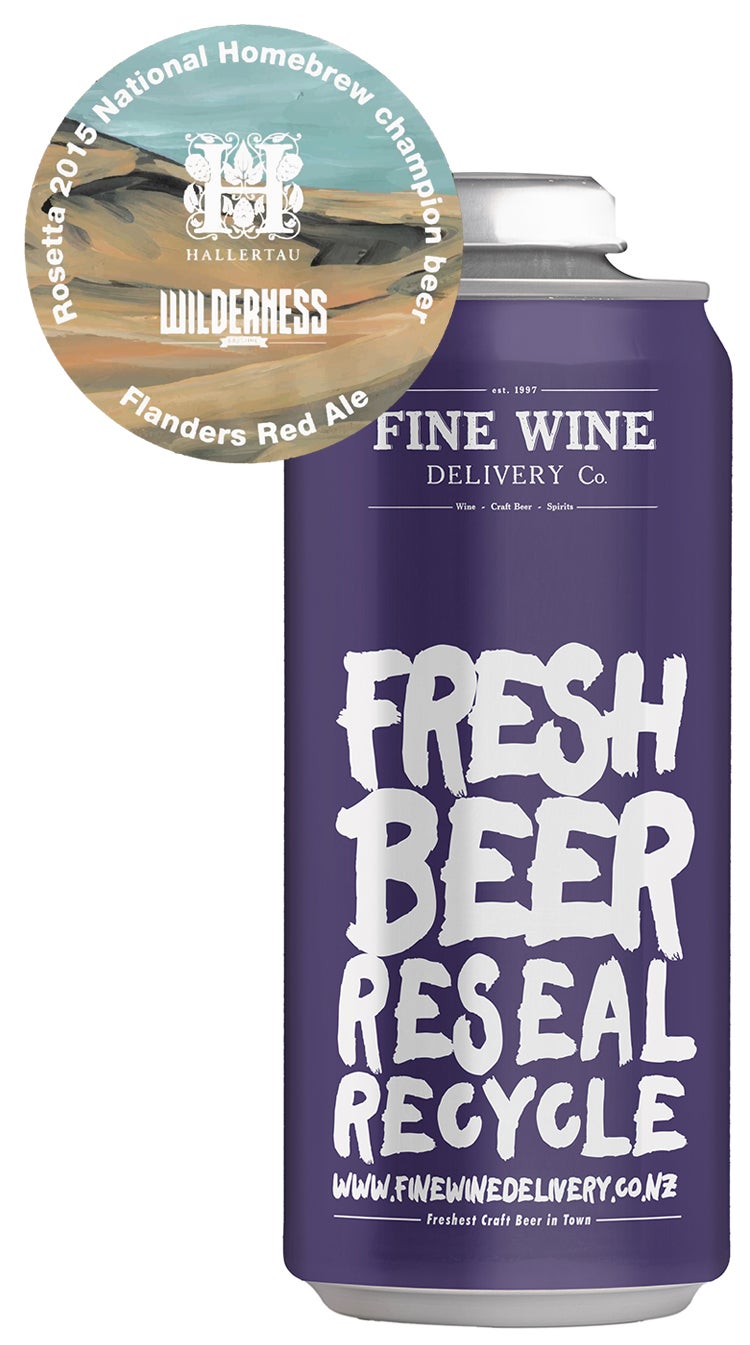 Hallertau Wilderness Flanders Red Tap Beer



Every year Hallertau brews the SOBA National Homebrew Champion Beer, giving it a full batch commercial release. 2015's winning beer was a Flanders Red Ale by Oli Drake of Christchurch's Wilderness Brewing. Other Champion beers have come and gone in the intervening years but due to the 2+ year cask aging in oak process we have had to be patient. Well the wait is finally over. A sour, fruity, red wine-like Belgian-style ale with supportive malt flavours and complex fruit flavours with the oak tannins that provide both structure in the body and dryness in the finish.
$19.91/946ml
$2.99/crowler can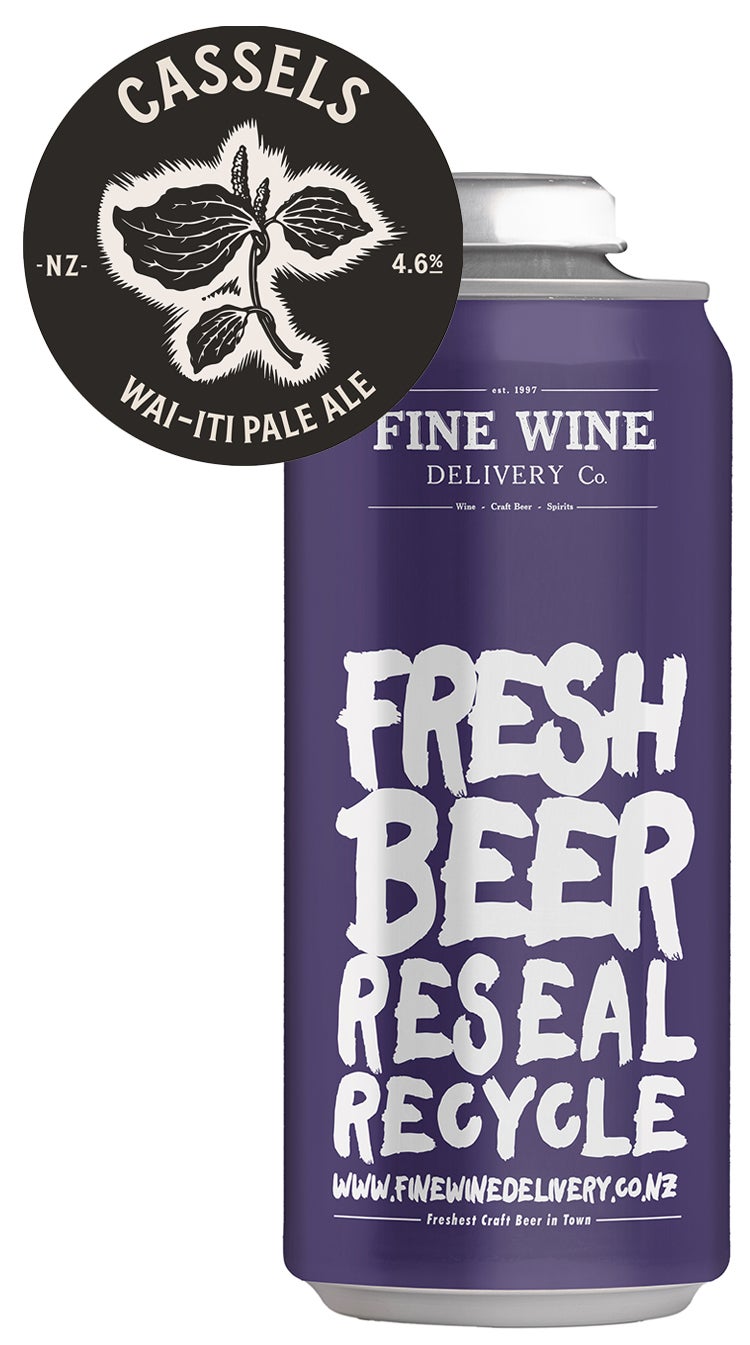 Cassels & Sons Wai-iti pale Ale



Showcasing the pronounced flavours of the Wai-iti hops, this pale ale is surprisingly delicate and refined. Fermented using our very own ale strain, the hoppy stonefruit characters in this beer are balanced by a touch of malty sweetness. The end result is a highly drinkable, notably fine, session beer.
$11.36/946ml
$2.99/crowler can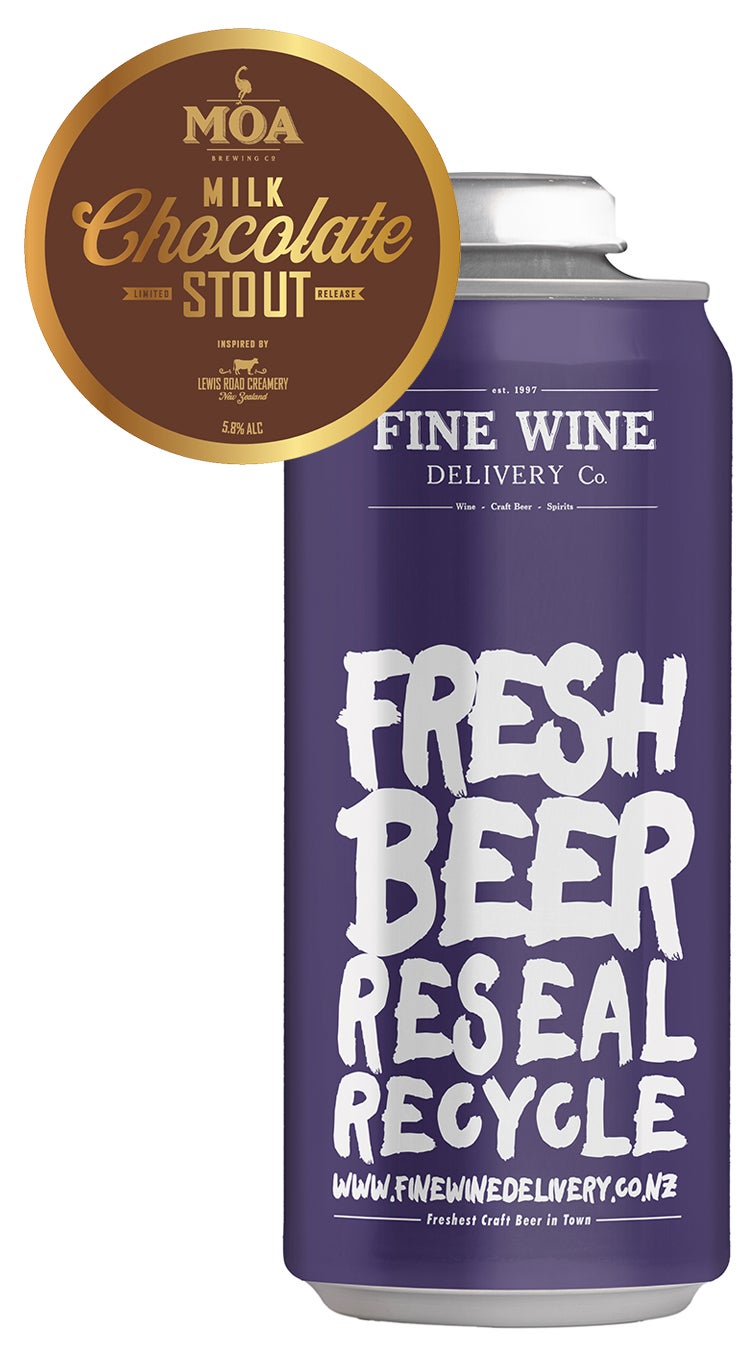 Moa Chocolate Stout tap beer
When it comes to chocolate, Lewis Road Creamery are one of the best. So when Moa decided to make a chocolate stout, it was a no brainer to collaborate with their team. This beer is decadent, creamy, rich & chocolatey. Brewed with a rounded, toasty malt base, rich Belgian chocolate nibs and a dash of Heilala Vanilla, this is a highly drinkable stout for those who love beer, chocolate or all of the above.
$13.26/946ml
$2.99/crowler can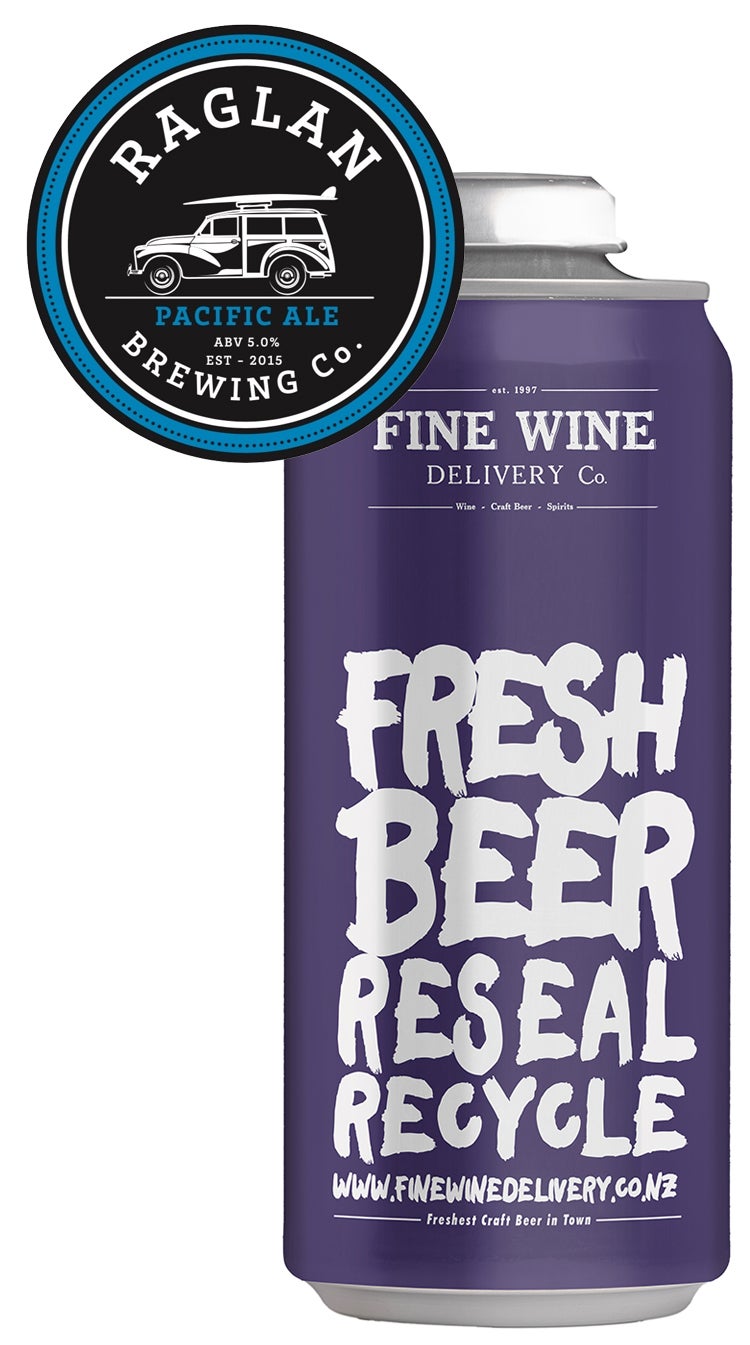 Raglan Brewing Co Golden Ale tap beer
Raglan is known for its surfing lifestyle, so it was a no brainer for Raglan Brewing Co to set up shop because what works betting than surfing and a nice cold beer! Focusing on good quality yet thirst-quenching brews, this golden lager really hits the spot. Pouring a clear golden colour, this ale has a pleasant medium malt backbone with cornflakes and freshly baked bread notes coming through with a pleasantly creamy yet refreshing finish, just avoid sand and enjoy.
$10.41/946ml
$2.99/crowler can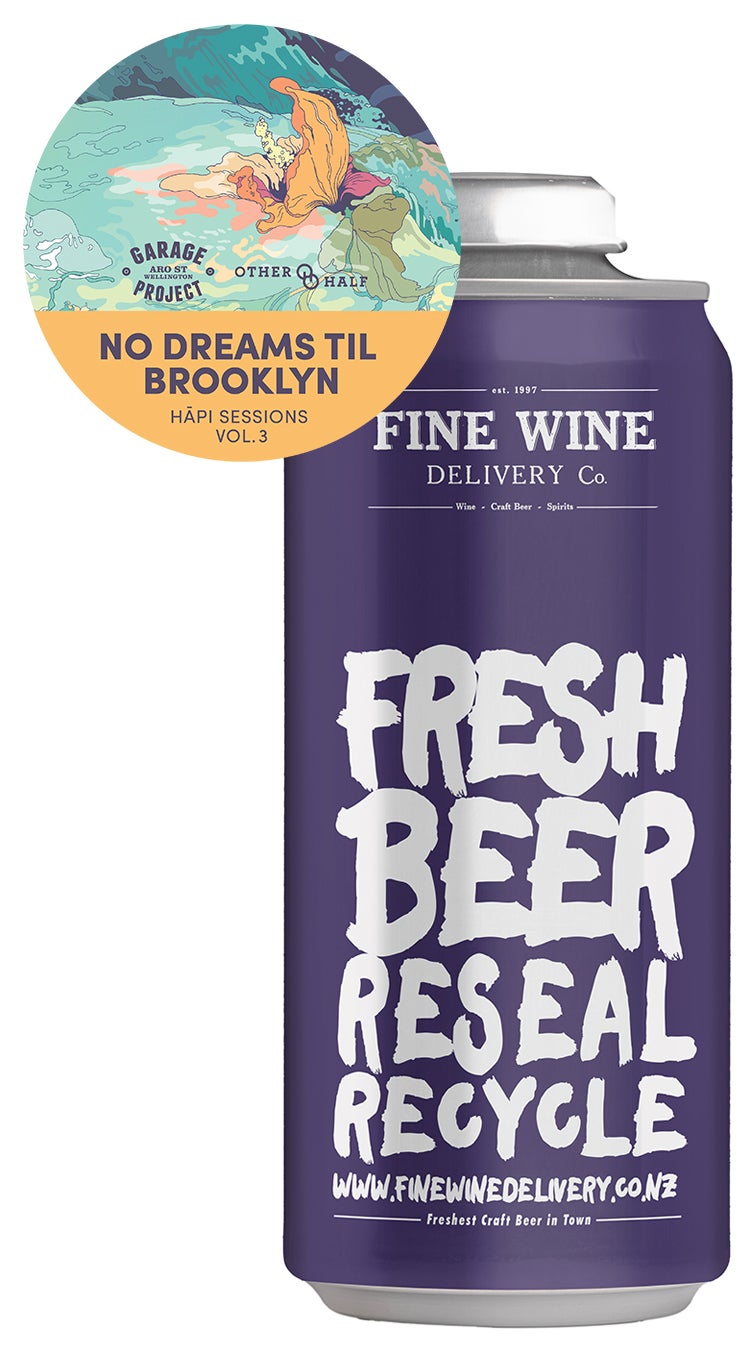 Garage Project x Other Half Vol. 3 No Dreams Til Brooklyn tap beer
The Hapi Sessions - four collaborations, four breweries at the top of their game, four beers - each showcasing a different hop forward style in a playful 'freestyle' interpretation of one of each brewery's flagship beers. New York city's inimitable Other Half fly in to create No Dreams Til Brooklyn - a hazy 'oat cream' IPA balancing lactose sweetness with a massive burst of US Citra, and harvest fresh Nelson Sauvin from Freestyle Hop farm.
$17.06/946ml
$2.99/crowler can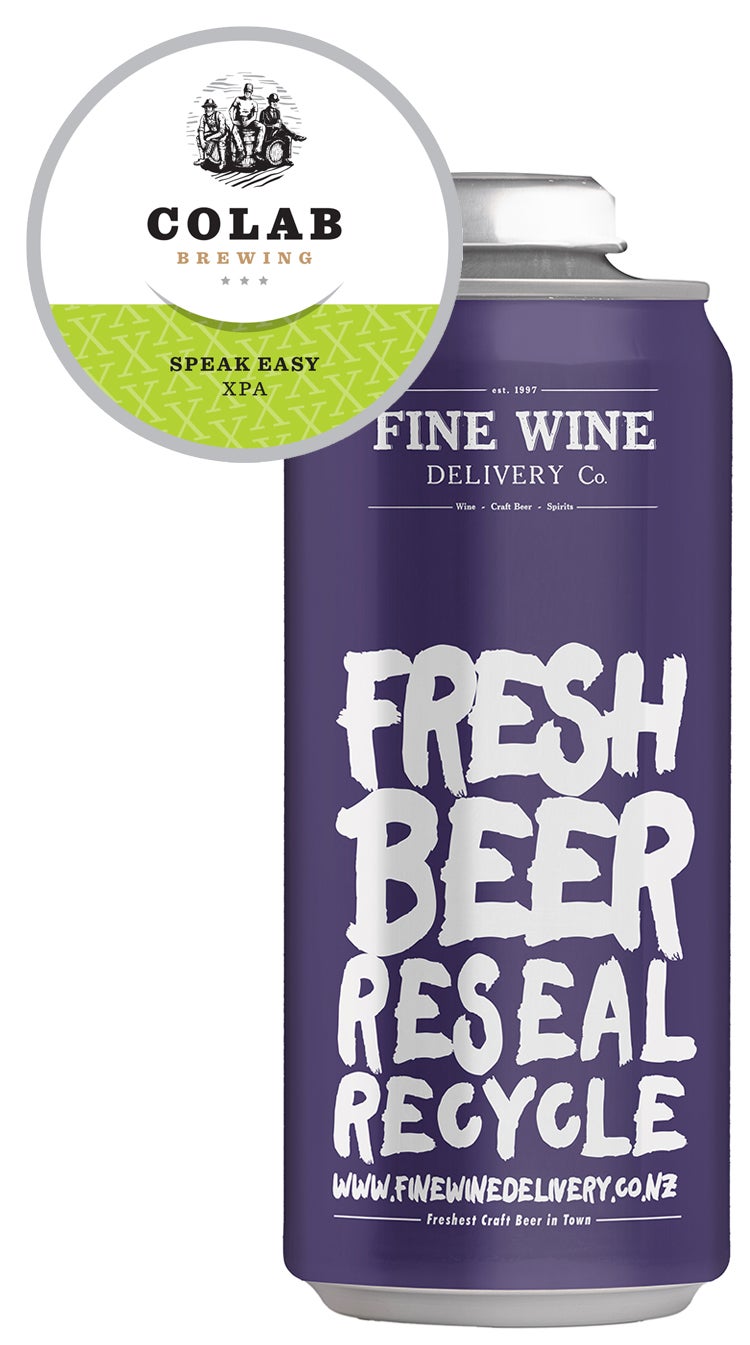 Colab Brewing 'Speak Easy' XPA tap beer

The 'Speak Easy' XPA. A crisp, clean malt base sets the tone for a combination of American hops that offer a refreshing hit of tropical, citrus and stone fruit aroma that comes through subtly on the palate. At 4.75% ABV, one for a hot summers day or an easy partner to get you through those cold winter nights. Speak Easy.
$11.36/946ml
$2.99/crowler can