Freshest Craft Beer in Town
Fine Wine Delivery Co. are bringing you the freshest and most innovative way to drink your favourite craft breweries beer. Crowlers® are 946ml aluminium cans that are purged with CO2 for freshness, filled and sealed on the spot by our beer-ista to take home or deliver straight to your door. They are clean, easily transportable, don't let in any damaging UV light and stay fresh and carbonated for at least two weeks after filling, so you can be sure when you crack them open they'll be tasting like they've just been poured from our taps.
We're the first retailer in NZ to stock and ship the Crowlers® nationwide, plus the first in Australasia to offer the resealable Crowler® lid. Simply untwist and pour, twist the lid back up to consume later. This unprecedented lid also contains an oxygen scavenger to prevent the dreadful oxidation of your beer after opening.
Crowlers cost $2.99 each & will be added to your online order automatically when you select your fresh tap beer.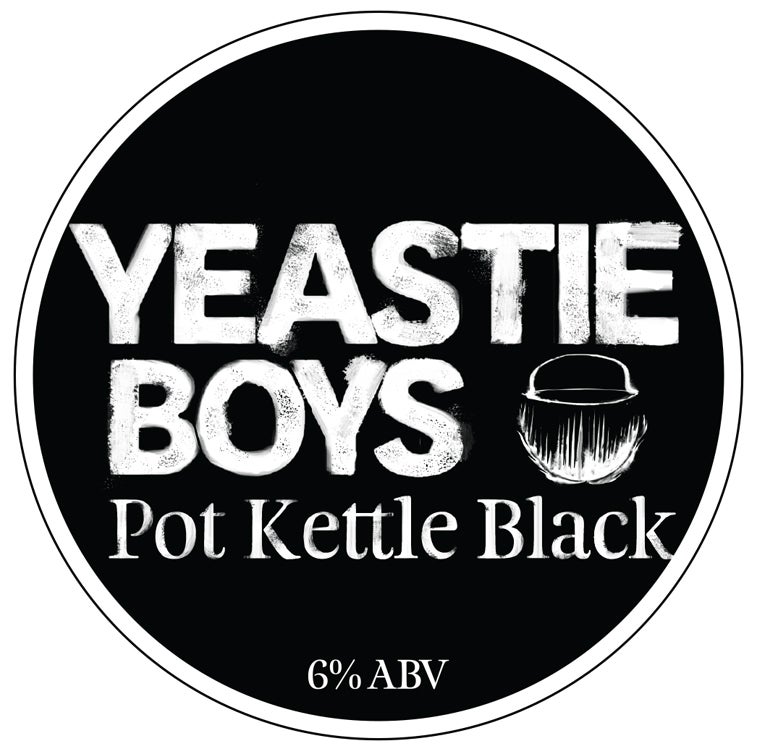 Yeastie Boys Pot Kettle Black IPA Tap beer
Pot Kettle Black is one of New Zealand's most widely awarded beers. PKB, as it is affectionately known, is a juxtaposition of beer styles: fresh and hoppy, yet as dark as night and malty rich. The black beer that has converted many a person who'd formerly professed a fear of dark ales. and called a "real foodie beer" by every chef we meet!
$13.26/946ml
$2.99/crowler can

Urbanaut Kingsland Pilsner tap beer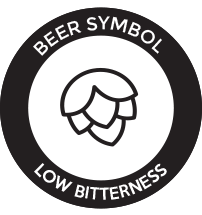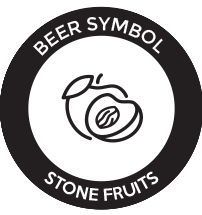 A new brewery has just popped up in Morningside and will soon become many Aucklanders new local. With expert equipment, a brewer who spent many years at Meantime Brewery and kiwi know-how, what can go wrong? Well, not a lot. This is a beautifully clean, crisp and very refreshing 4.5% Pilsner. Great packaging too.
$11.36/946ml
$2.99/crowler can

Cassels & Sons Milk Stout tap beer
Using one of only two operational (world-wide) woodfired copper dome kettles to brew this incredibly balanced, rich and toasty 5.2% Milk Stout. Christchurch brewpub Cassels & Son's has been a very popular joint for locals for many years, luckily for they now package their beers and have production large enough to service our thirsty needs. Brewed in 600L batches this Milk Stout uses traditional English hops of Green Bullet and Fuggles whilst oat, chocolate and dark malt offer great toasty bitterness and subtle chocolate characters. This beer offers all the richness and weight of a stout, without the inflated alcohol. Available in smart packaging in a unique 518ml bottle or 6-pack.
$8.51/946ml
$2.99/crowler can

Garage Project Party & Bullshit IPA tap beer
$15.16/946ml
$2.99/crowler can

Deep Creek Brewing Wisdom IPA tap beer
For some cultures the owl represents wisdom, foresight, and keeper of sacred knowledge. Our wise old brewers have had the foresight to brew a hoppy masterpiece using age old sacred brewing knowldge. From our Totem Project of West Coast IPAs comes Wisdom. Citra, Comet and Cascade give a big citrus hop flavour and aroma, on top of a lighter malt base including Vienna that makes for a very drinkable West Coast IPA
$12.31/946ml
$2.99/crowler can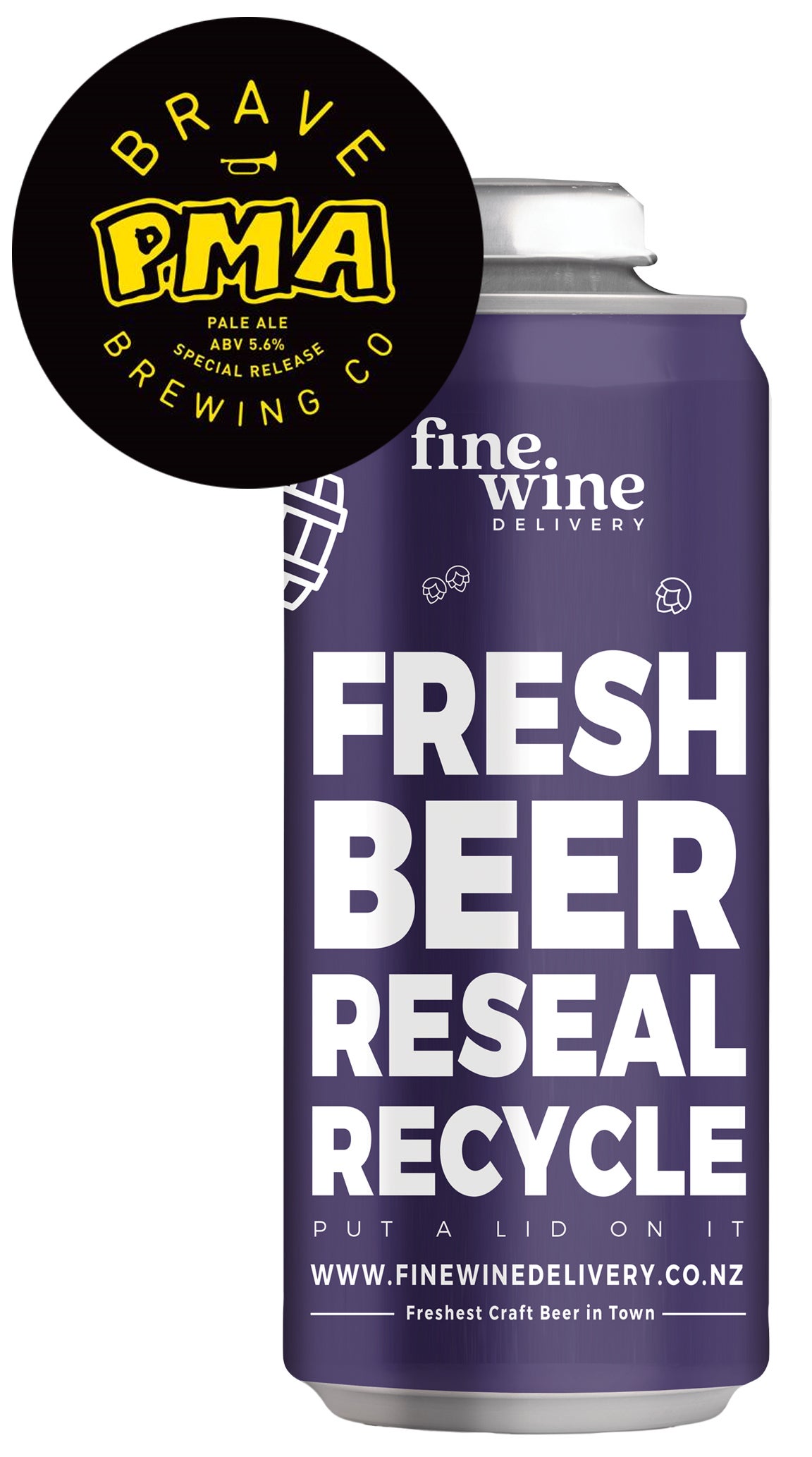 Brave Brewing PMA Pale Ale tap beer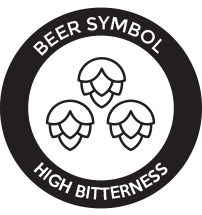 Conceived during the 2020 lockdown, P.M.A Pale Ale is all about keeping a positive mental attitude. A light and bright hoppy pale ale, with heaps of 'posi' passionfruit and pineapple vibes. So here's to life, friends, family and the beautiful place we get to call home! It's good.
$11.36/946ml
$2.99/crowler can

Garage Project Proper IPA tap beer
After the success of Garage Project's Crisp Beer, a collaboration with Proper Crisps, they have stepped it up a level with this Proper IPA. A Nelson Sauvin hopped IPA with potatoes added to the brew, this is stilla crisp style IPA, light gold with a fruity aroma, leading to a light biscuity taste and a big floral bitterness. Delicious!
$13.26/946ml
$2.99/crowler can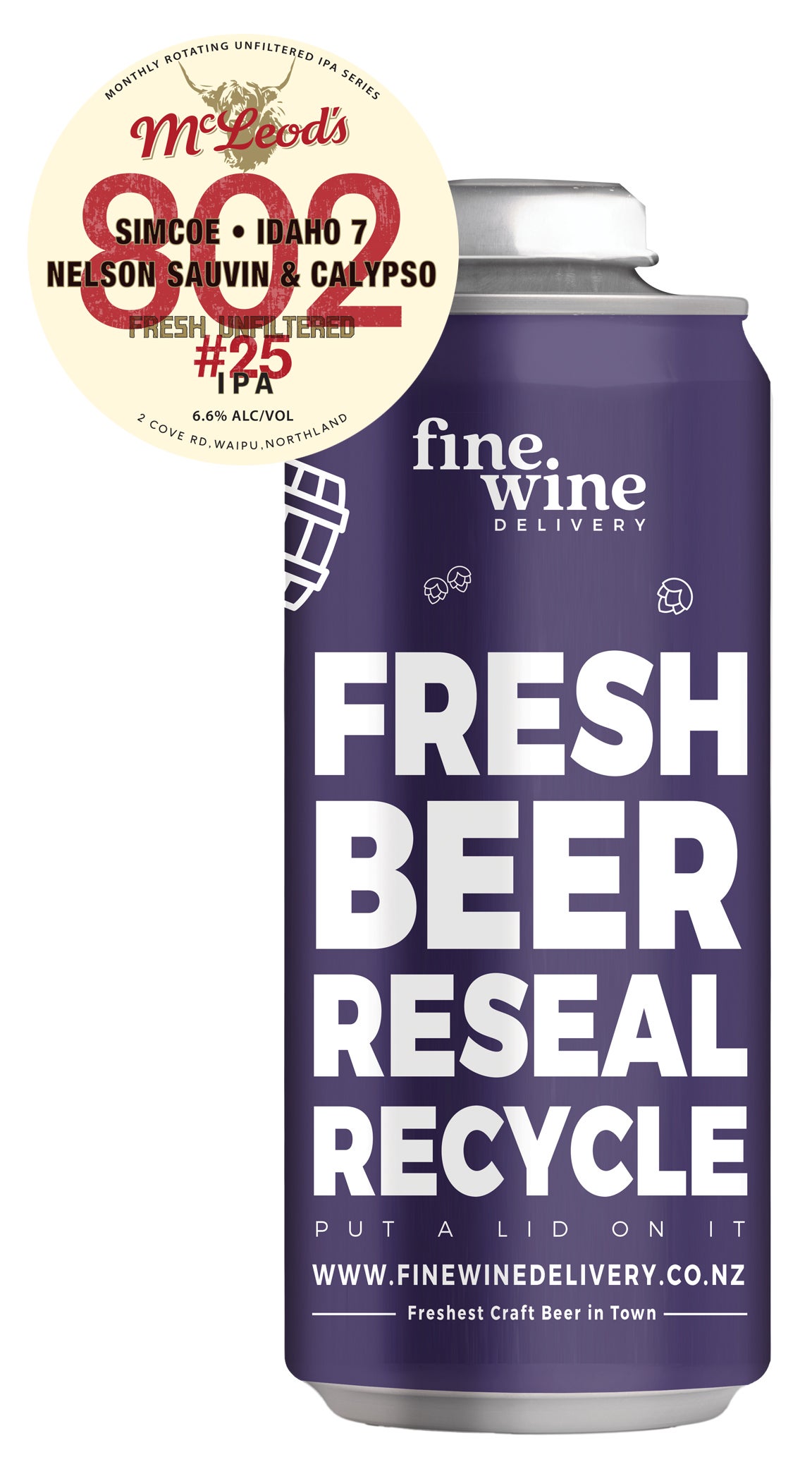 Mcleods 802 #25 IPA tap beer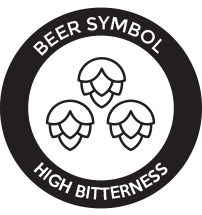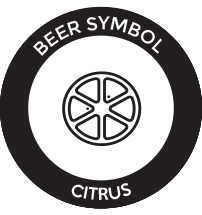 In their ongoing 802 series, #25 keeps the fresh, unfiltered magic flowing with a beer bursting with a few of Head Brewer Jason Bathgate's favourite stars: Simcoe, Idaho 7, Calypso & Nelson Sauvin. xploding with bright lementine to sunny orange with gooseberry notes, smooth biscuit-driven malt leads to a balanced bitterness. Could "25" be your new favourite number?
$15.16/946ml
$2.99/crowler can

Double Vision Juice Cinda Hazy IPA tap beer
This limited release from Double Vision celebrates our passionate leader! 50% of the profit of this beer is going back to "I am hope" for mental health. Utilising Selson Sauvin, Waiti and Riwaka hops this is a big, fruity Hazy IPA and a great homage to Aunty Cindy!
$13.26/946ml
$2.99/crowler can

Epic Blue Low Carb Ale tap beer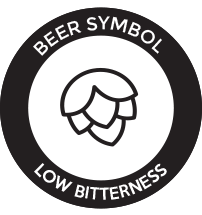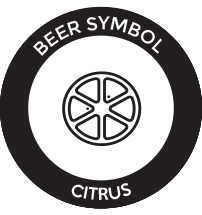 Half the carbs of Epic Pale Ale - yes you heard us, Epic have created their first low carb beer with Blue, a pale ale bringing the big hop aroma and flavour the Epic is renowned for, to a beer that is both low carb and tasty. With all the nutritional info on the packaging (5.3gs of carbs per serving, people!) and all the hop flavour of a normal Epic beer, you really can't go wrong. Think passionfruit, underlying citrus and a bit of dank, on a very light malt body and mouthfeel. Feels like summer, also feels like might be fitting into our swimmers!
$10.41/946ml
$2.99/crowler can