Jeff Poole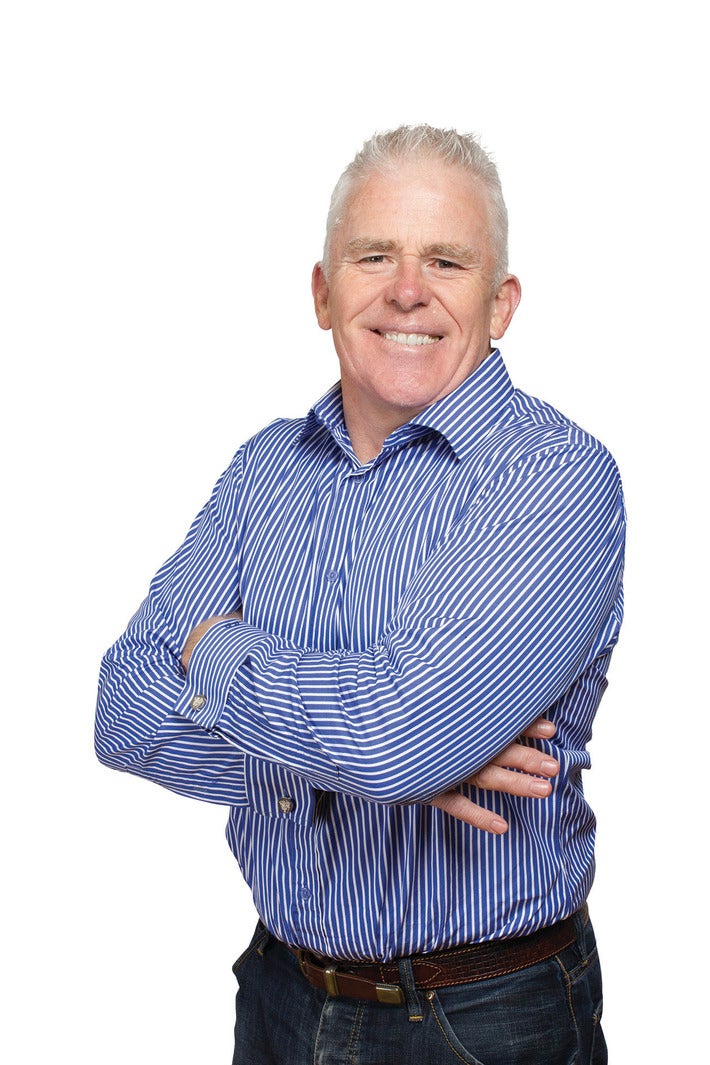 Jeff Poole
I was initially attracted to the wine industry joining Penfolds Wines in Lincoln Road Henderson late 1978 as a young sales supervisor. 19-years working with key wine producers including a 10-year period in Australia holding down various sales, sales management and marketing roles with Penfolds Kaiser Stuhl, through to Southcorp days ensued. On returning to NZ with my family in 1995 I re familiarised myself with the NZ wine industry during an 18-month role as National Sales manager for Negociants NZ.

Almost 2 decades in the industry had whet my appetite to learn much more about wine. Equally, I harboured a vision to set up a wine retail business that pre-tasted every wine offered to ensure customers never had to pay for poor quality/value wines. Also, to educate our people to provide meaningful advice to customers in regard to style preferences. August 1, 1997 my wife Virginia and I founded FWD Co. from a spare bedroom at our then Torbay home on Auckland's North Shore… the vision was born!

Tasting several thousand wines per year in a purpose-built facility at FWD Co. is the only way to deliver on our promise to our customers, we are the only retailer in NZ committed to those values! Plus, it satiates my passion for wine, and that of our team involved in tasting wine on such a grand scale. I love it and continue to learn every day!

It gives me unbridled fulfilment when customers say to me... "I've been buying wine from you for years Jeff, and never had a wine I didn't enjoy".

Tracey Hawes
Tracey Hawes
It was a given I was going to fall in love with wine. I grew up with dad working in the industry almost all my life and his passion for it was of course a massive influence in our family. Long lunches and dinners were regular events in our home. Mum is where I got my passion for food. Six-course meals matched to amazing wines, it is fun, challenging and rewarding to create these experiences shared with friends and family. It was always about good people, good food and good wine, a coming together creating experiences that are lifelong memories with the people we love.
I started at Fine Wine Delivery Co formally 6-months after it began. I got to experience everything building a ground-up, entrepreneurial kiwi business and I love it. I have tasted many thousands of wines in the last 22-year as a part of the tasting panel from the start. I have had times out of the business working in the UK in fine wine retail, travelling through the wine regions of Italy, France, Spain and Portugal – it has been a privilege. Today I am the GM for our Marketing and Buying sides of the business, for me it is what I love and am truly passionate about.
From sitting in a park in Beaune eating a ham roll, drinking Pol Roger Sir Winston Churchill out of a plastic champagne flute (one of my greatest wine moments), to enjoying long lunches with verticals of Kumeu River Mates Chardonnay (another magical moment), I love the role wine plays in our lives. It is about discovery, stories, sharing and passion – what's not to love.

Mick Keane
Mick Keane
I can thank my parents for my love of fine wine. They instilled a belief from early on that it was quality over quantity, although if there was quantity of the quality that was even better. I started my career in the Wine Industry at Vintage Cellars (yes, I'm Australian, don't hold it against me). I quickly progressed from sales consultant to store manager, eager to develop both my wine knowledge and customer service skills.

Now after 15 years (or more) in the Australian Wine Industry, having completed my WSET L3, stewarded Wine Shows, attended countless tasting and seminars, having served tens of thousands of customers, I have left the comfort of Aussie Shiraz only to be seduced by the rich Bordeaux blends of New Zealand. Could there be a better place to learn than the Fine Wine Delivery Co...

I am excited to work with a team that is so passionate about wine, beer and spirits, and even more passionate about ensuring the customer gets what they want.

If there is anything you need at the Constellation Drive store let me know, and I'm always extra happy to talk Champagne, Sherry, North Italian reds and IPAs.
Michael Black
Michael Black
Ever since I was old enough, I have had a passionate interest in fine wine, craft beer and craft spirits. I was the inquisitive teenager always having a little sip to discover what my parents, grandparents and family friends were imbibing, especially at family gatherings and celebrations, when the best wine, beer and Whiskey appeared. I can still remember being taken to the famous Bushmills whiskey distillery in County Antrim, Northern Ireland (the country and county of my birth) and being fascinated by the fact that it was the oldest in the world and one of the very best. This fired my passionate interest in all thing's whiskey, especially my love of Irish/Scottish whiskey history and tradition, which still burns brightly to this very day.

Emigrating to NZ with my family in 1982 had a profound effect upon my knowledge, exploration and appreciation of NZ and Australian wine, beer and spirits, which continues to this day. Travels back to London and Europe, with jobs with employers like Harrods and other boutique retailers, honed my skills further. By the time that I came back to NZ and studying for a BA Hons/ MA Hons at Auckland University, I was working part time in various boutique wine shops in Auckland. Under their careful training and tasting programmes my knowledge of International and NZ wine, beer and spirits blossomed.

Since then I have been a successful, manager/buyer for various boutique liquor companies in Auckland, worked for many years in Duty Free shopping and FMCG, eventually joining FWD Co and becoming their spirits ambassador/buyer. As part of our extensive and very knowledgeable tasting panel, I am still tasting and evaluating fine wine, craft beer and craft spirits on a weekly basis, so that we can offer our shoppers only the very best products at the very best prices, and it is a pleasure to do so. Slainte. Michael.
Richard Poole
Richard Poole
For as long as I remember, My Father was always so passionate about wine. The quality, the experience and of course Mum and Dad's famous food and wine evenings held at home. I was inspired to want to learn more about wine and straight from school found myself working for Liquor retail. My first retail job in NZ was with Liquor King retail as an assistant manager for their flagship store Greenlane wines & Spirits. Wine and beer and spirits were in their infancy back in the late 90's. I then spent a lot time working within liquor corporate with companies such as Pernod Ricard, which was the number 1 spirit company in the world. I gained a lot experience and fell in love with the stories and history about premium spirit brands from all over the world.

Most of my working life has now been at FWD Co. In 2013, I introduced spirits and craft beer to our offerings and both categories are now securely established within FWD Co. The reason for the growth is that we also taste and rate all new products and we tell stories and create experiences. The massive growth in Gin for example also leads to tasting and recommending the right tonics. It keeps me very busy being on both the beer and spirits panels, but I love all the creative, flavours and new experiences that both spirits and craft beer delivers.
Georgia Davies
Georgia Davies
My passion for beer started while I was at university studying Food Science, when I found myself drawn to the brewing (and tasting) side of the beer industry. I was working part-time selling beer and wine whilst at university, and soon my love for beer grew and expanded from a growing hobby to a full-time job. I started homebrewing, tasting and reviewing my way through the many exciting beers New Zealand has to offer, and before long I was hooked.

I met Richard (FWD Co. GM) at Beervana and joined the FWD Co. team as Beer Ambassador. Since then I've been doing all things beer, from brewing our own beer, Juicy Tart IPA, to our beer tasting panel every Tuesday (one of the highlights of the week). Training to be a certified BJCP beer judge has certainly helped with evaluating these beers, with over a quarter of the beers that come across our bench being passed on for quality or value.

We do all the hard work so you don't have to, ensuring every beer on our shelves is outstanding quality. A highlight in my craft beer journey was a bottle of 8 Wired Grand Cru 2015 vintage that I cellared and then opened last year. An ale aged in Pinot Noir barrels with currant, cascara, brettanomyces and pediococcus. A crazy and complex sour ale that only improved with time, this beer brings the best of vinous wine oak characteristics blended with funky brett that proves the cellaring potential that complex beers have.