Esk Valley - A Piece of New Zealand History

Approaching the Hawke's Bay through the picturesque Esk Valley, turning onto the Main Road heading towards Bayview and a hard right is where Esk Valley Winery originated. This location sits due East towards the Pacific Ocean and the curvy contour of the surrounding hills folds back on itself like an elaborate pastry, offering a unique ampitheatre like microclimate. Englishman Robert Bird originally constructed what was then known as Glenvale Winery and Cellars back in 1933. However occupation of this land goes back 600 years to the Heipipi Pa site that sat atop the hill enjoying the same shelter and aspect that rests there with the vineyard today. This was the Bay's earliest settled Pa, and known for the fact it was never attacked – probably due to its aspect over looking both water and land. Many people lived there over a long period of time and evidence of its varying uses can be found with its numerous kumara pits and shell middens discovered throughout the site.
The terraces were originally excavated by Bulldozer in the late 1940's as Glenvale and planted with hybrid varieties. However the low yields and sheer cost of producing anything from this block soon saw it converted to Pine Forest. During the 1980's Glenvale succumbed to the price wars that so many wineries of the time were affected by, and this forced them into bankruptcy. The Bird Family continued on, and is now onto its third generation of winemaker, and the family name is renowned in the Bay amongst the Industry, having spread to other local wine pursuits.

Sir George Fistonich of the Villa Maria Group jumped at the opportunity to purchase the Winery and Cellars and thus Esk Valley Wines was born. The Pine Forest was felled and the Terraces replanted in 1989 with its first small commercial harvest in 1991. A young Gordon Russell was appointed to the position of Winemaker in 1993, having worked as a Cellar Hand for Villa Maria in Auckland, and then as Assistant Winemaker at Esk Valley for a few years. 27 years on and Gordon is still creating wines that tell a story of place, of terroir. He realised early on that attention to detail up front – in the vineyard, would yield better fruit and could enable a more hands off approach for winemaking. An approach that would see a greater use of wild yeasts, plenty of old oak, long term lees ageing with regular stirring of lees ( leaving the dead yeast particles in the wine to create flavour and texture ) and less fining and filtration. This is a gentle approach to winemaking, with a premium handcrafted focus. Gordon also realised that the Bayview Terraces were well suited to the traditional Bordeaux varieties. Esk Valley were the first to start using Malbec as a serious component in their blends, and Gordon was quickly given the nickname of Mr Merlot by his winemaking colleagues at Villa Maria, as he was always able to extract so much more excitement from this grape than they were! Much of the original Cellars stayed untouched right up until 2018, when they were literally bursting at the seams and severely hampered by their inability to grow. The crowning jewel of that site were the original open top concrete fermenters used in the production of their top tier Reds, which had become iconic and Gordon was loathed to part with .
However, in 2018 the Villa Maria group built a truly State of the Art Winery on State Highway 50 in the Gimblett Gravels region. This purpose built facility allows them to facilitate all their brands under the one roof, but allowing them to be produced uniquely as their own separate personalities. Esk Valley Wines are made exactly as they were at the old site, Gordon wouldn't have it any other way! The Cellar Door resides here now too, in a shared facility with Te Awa. Not everything is shiny new stainless steel though…Gordon managed to get some new Concrete Fermenters built to the exact same dimensions, so the legend of the old Esk Valley Winery lives on!
Their range includes their Estate label, Winemakers Reserve, Hillside and of course … The Terraces. What you tend to find is quality and value at every price point. And when you look at these wines on an international stage and benchmark them accordingly – they really over deliver on both!
The Esk Valley Estate Range
There is so much to love about these wines. Possibly some of the best value for money you will find in the sub $25 category. They are frequently picking up top critic ratings, Best Buy recommendations, and regular Gold Medal and Trophy status. But there's another thing they offer too – and that is diversity. All too often we see wineries rationalising their range down to a few whites and one red. While we understand the commercial decisions behind this, as a Retailer it becomes challenging to find a brand that our customers can go on a learning journey with. To experience a wide selection of varietals all offering top quality, but also offering breadth of flavour. You will find Sauvignon Blanc, Riesling, Pinot Gris, Chardonnay, Rose, Pinot, Syrah, Late Harvest Chenin Blanc and a Bordeaux Blend made up of Merlot, Cabernet Sauvignon and Malbec. They are all fabulous expressions of their varietal and region – just the Sauvignon and Riesling are from Marlborough, because they perform better there … the rest of the range is Hawke's Bay. And while they are all delicious we'd be silly not to call out the Trophy Winning Merlot Blend which is Winner of Champion Merlot & Blends at the Royal Easter Show 2020 – Mr Merlot strikes again!
Esk Valley Winemakers Reserve Range
While the Estate range offers fantastic quality for the money, you will certainly notice the step up again when you ascend to the Winemakers Reserve. Fruit for these wines come from hand picked Single Vineyard sites across the Bay – low yielding and intensively managed vineyards that the Esk Valley Team trust to perform in ideal conditions and represent the varying soils found in the region. If for some reason, the vintage hasn't had ideal conditions, then Winemakers Reserve will not be produced – such is their commitment to quality! They are given all the love and all the resources required to make wines that will age in the bottle for up to fifteen years, and in my opinion they are the smart buy in this portfolio. I may not be able to afford to drink them every day, but whenever they come up on promotion, like now - I try to buy as much as I can afford. Dollar for dollar, you will be hard pressed to find equivalent quality for this money both here in NZ and overseas! If you're looking for wines to put away, or to celebrate a special occasion with, or wines to match with outstanding food then you cannot afford to go past the Esk Valley Winemakers Reserve Chardonnay, Syrah, or Bordeaux Blend. This Red Blend while usually Merlot predominant, is actually Cabernet dominant this year and won Champion Cabernet & Blends at the Royal Easter Show Wine Awards 2020. And exciting news, just released this year…..they've made a Chenin Blanc!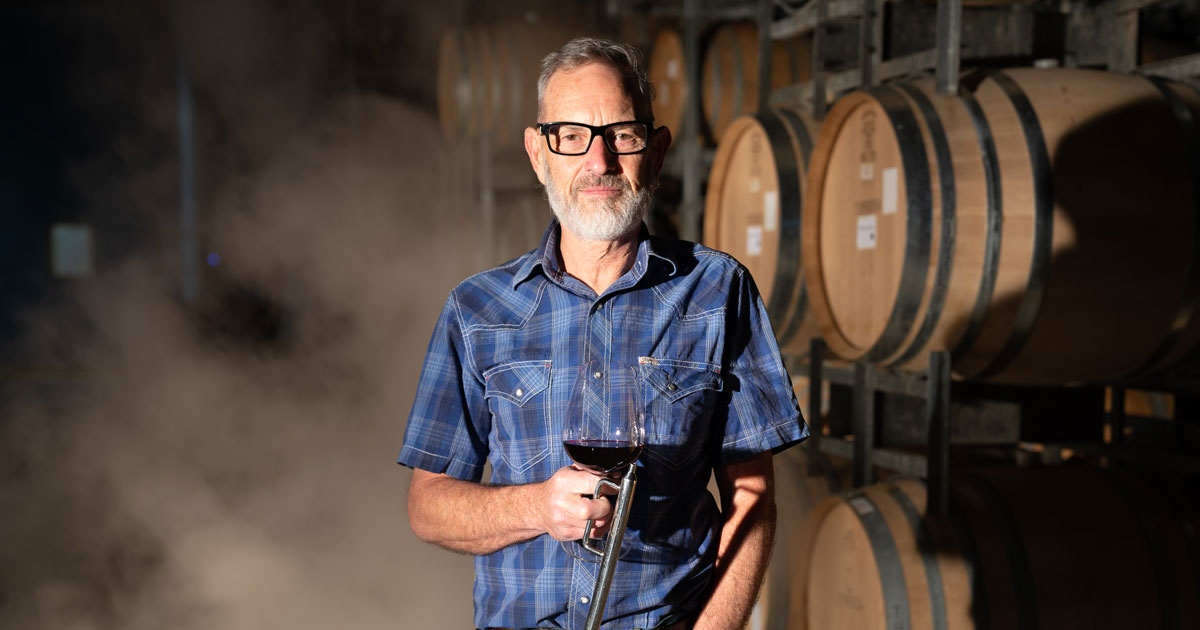 The Heipipi Terraces and The Hillside
Both unique in their own ways, I like to talk about them together to really explain their differences.
Starting at the top for Price, Quality & position within the Vineyard, the Heipipi Terraces is a unique site that is perched atop of the beautiful Bayview vineyard in much the same way the Maori Pa that sat there 600 years before it did. It steps down the East facing hill at a reasonably steep decline, and it follows the contouring hill snaking from north east to south east facing in places. Because of its precarious position it is organically dry farmed – no sprays and no irrigation. It is a low yielding site, and is cropped heavily so they only harvest the best grapes. It differs from year to year, but often it is as little as one bottle per vine produced from this historic site.
Both wines come from this site. Terraces is usually a Malbec dominant field blend. This means the site has several varietals planted together, and they would often be harvested at the same time giving greater complexity and requiring more skill in winemaking. In vintages where the Malbec didn't do as well, or isn't at a quality Gordon deems as worthy of the Terraces, then he makes a Merlot dominant Hillside. If all is well and Terraces goes ahead, then he forgoes the Hillside. Think of it as a French Classification, and he declassifies fruit into the second tier if the quality isn't up to his exacting standards. And you'd be wise to remember Gordon does have rather exacting standards….Hillside is a stunning wine in itself, and predominantly Merlot which lends itself to Gordon's talents. At almost half the price of Terraces, it's another smart buy in my books! We have the 2017 available, with some top notch Critics Scores to highlight its natural pedigree.
And as for Heipipi Terraces, well this is one of those life altering wines that will reward you well for your investment. This vintage should be peaking around 2030-2035, but will gain further complexity for the next decade if stored correctly. If you were to compare it to a Premier Cru Bordeaux you would experience a similar structure, but with much livelier fruit, and all at a fraction of the cost of the Bordeaux. This 2018 vintage is being offered En Primeur style and will be available for purchasers around the 20th of June. You'll need to get your pre-order in fast if you wish to secure a piece of this NZ Winemaking history with only eleven barrels produced.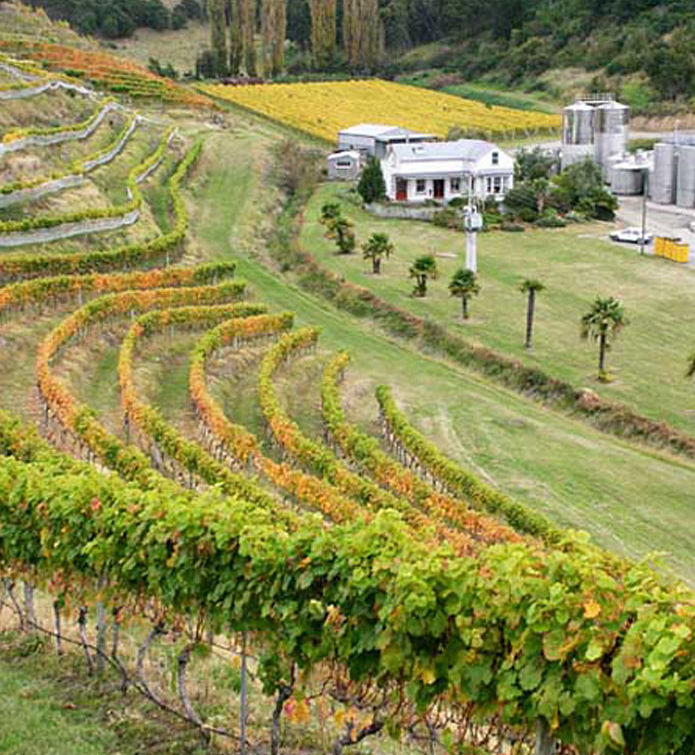 While the look and feel of the Esk Valley site may have changed with the times, the quality and feel of their wines only get better! Under the watchful eye of Villa Maria Group and the meticulous winemaking direction of Gordon Russell, this brand is poised well for the future and we look forward to seeing where this takes them. Here at Fine Wine Delivery, we continue to support this crowning jewel in the Hawke's Bay landscape and are proud to sell their wines through our business. Get down there and visit the Cellar Door. It might look a bit newer now, but there's still plenty of the old stories and rich heritage to learn. And of course you'll be supporting a great Kiwi Business at a time when they need it most!
Shop the whole range from Esk Valley here - https://bit.ly/3dItMDX