Find Your Perfect Chardonnay
Chardonnay … the noble grape, king of grapes, the winemaker's grape, or its Hebrew etymology meaning gate of God. It's been referred to as a lot of things, but here at Fine Wine Delivery – we refer to it as delicious! This is why we dedicate an entire month to celebrating this very special grape!
An ancient grape with a colourful story, producing some of the most expensive white wines on the planet, and polarizing many drinkers with its huge array of flavours. Chardonnay is a low maintenance vine that adapts well to many climates, hence its high number of plantings, with over half a million acres planted worldwide. Obviously, its use in Sparkling production allows for a chunk of that, but there's no denying the fact that there's something very special about Chardonnay…
It has the widest taste range of any grape – red or white, due to its incredible adaptability to its terroir – the interplay of grapes, climate, soil, and of course winemaking. You may often hear it referred to as a winemaker's grape of choice, due to the heavy influence it can have over the final taste profile – a blank canvas for the artist! In fact, if you were to wander through a vineyard tasting various grapes straight from the vine, Chardonnay is the one that tastes least like the finished wine. So many of the flavours come from the winemaking process itself.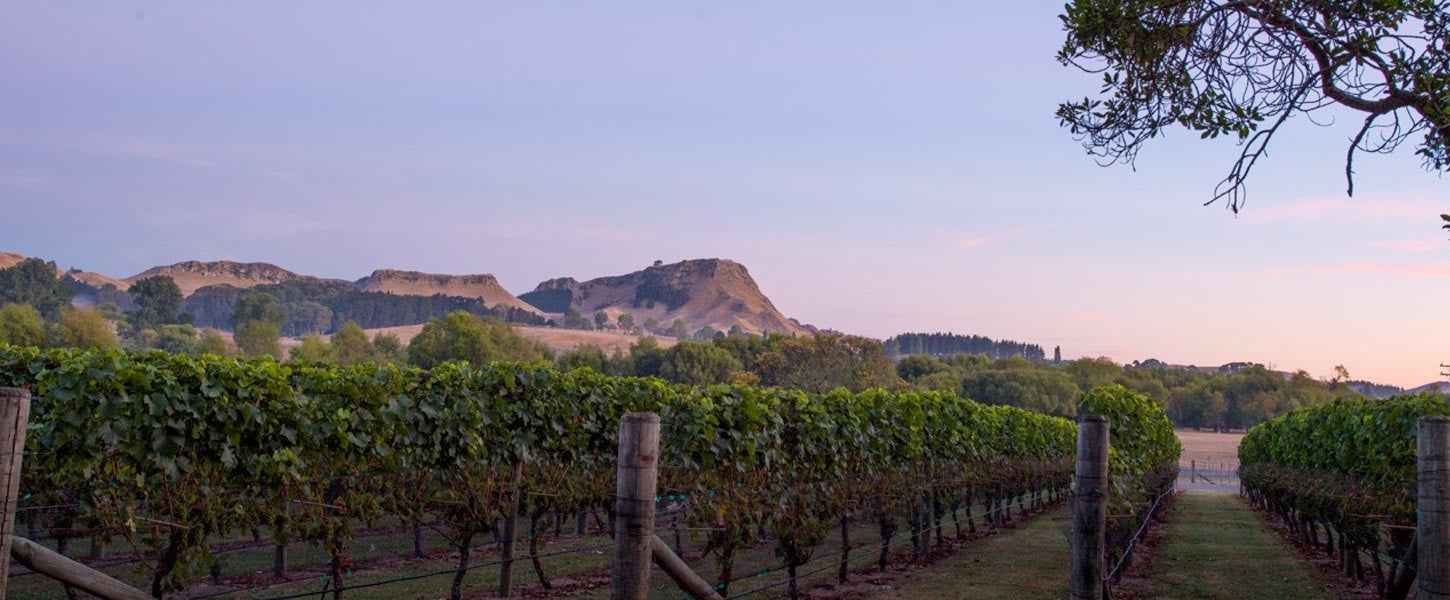 ORIGINS – The Influence of Burgundy
Chardonnay's homeland is Burgundy, France. There you will see it labelled as White Burgundy or Bourgogne Blanc. Now, Burgundy may be a long way from our fair shores and can often be thought of as a complex and intimidating wine topic. But they have learnt two important lessons, that have influenced the rest of the world when it comes to Chardonnay.
1. Terroir
Burgundy is considered a small region, but its influence is huge. It is only 300 kilometres in length but is packed with around 30,000 hectares of vineyards. It is made up of over 100 defined appellations, that on a map look like they're packed like sardines in a tin. And while they are very close in proximity, the Burgundians have learnt with hundreds of years of experience, that each appellation is entirely unique in its terroir, providing a roadmap as such to the various chardonnay flavours of the region. This is clearly evidenced by the final taste of their wines, but also that Chardonnay grapes in this region will vary in ripening times by up to three weeks between neighbouring appellations. From Chablis in the North to Macon in the South, they all taste different because of their Terroir.
2. Style
Chablis vs Burgundy. While Chablis is the northernmost outpost of the Burgundy region, it doesn't take a degree in Geography to realise it sits separate from the rest of the motherland, and you don't need to be a Master Sommelier to notice the wines taste very different too.
Chablis is a much cooler climate, where the dominant soils are chalk similar to its close neighbour Champagne, producing wines with a brighter acidity. This is palatable in Chardonnay because the grape's natural acidity is moderately low anyway – a big part of its appeal. So, they have embraced this stylistic difference, preserving acidity and natural fruit flavours by using far less oak – in fact, many Chablis are unoaked. This style is more linear, displaying more minerality and citrus fruit flavours.
By comparison, the rest of the region stylistically relies on oak to impart rounder secondary characters like butter, cream, vanilla and spice. Their fruit flavours range from tree and stone fruit, to more tropical fruit like pineapple and mango.
And so, the definition of these two differing styles has set the standard for classifying Chardonnay worldwide. You'll hear us use these terms to discuss style too. Chablis is more linear, Burgundy styles are rounder.
Another relevant tip for this point on style is glassware. If you are serving a Burgundy style, you need a rounder, wider aperture glass – more like a red wine glass to encourage the aromatics to breathe. Chablis styles can be served in a more standard white wine glass with a narrower aperture to focus on those linear aromatics.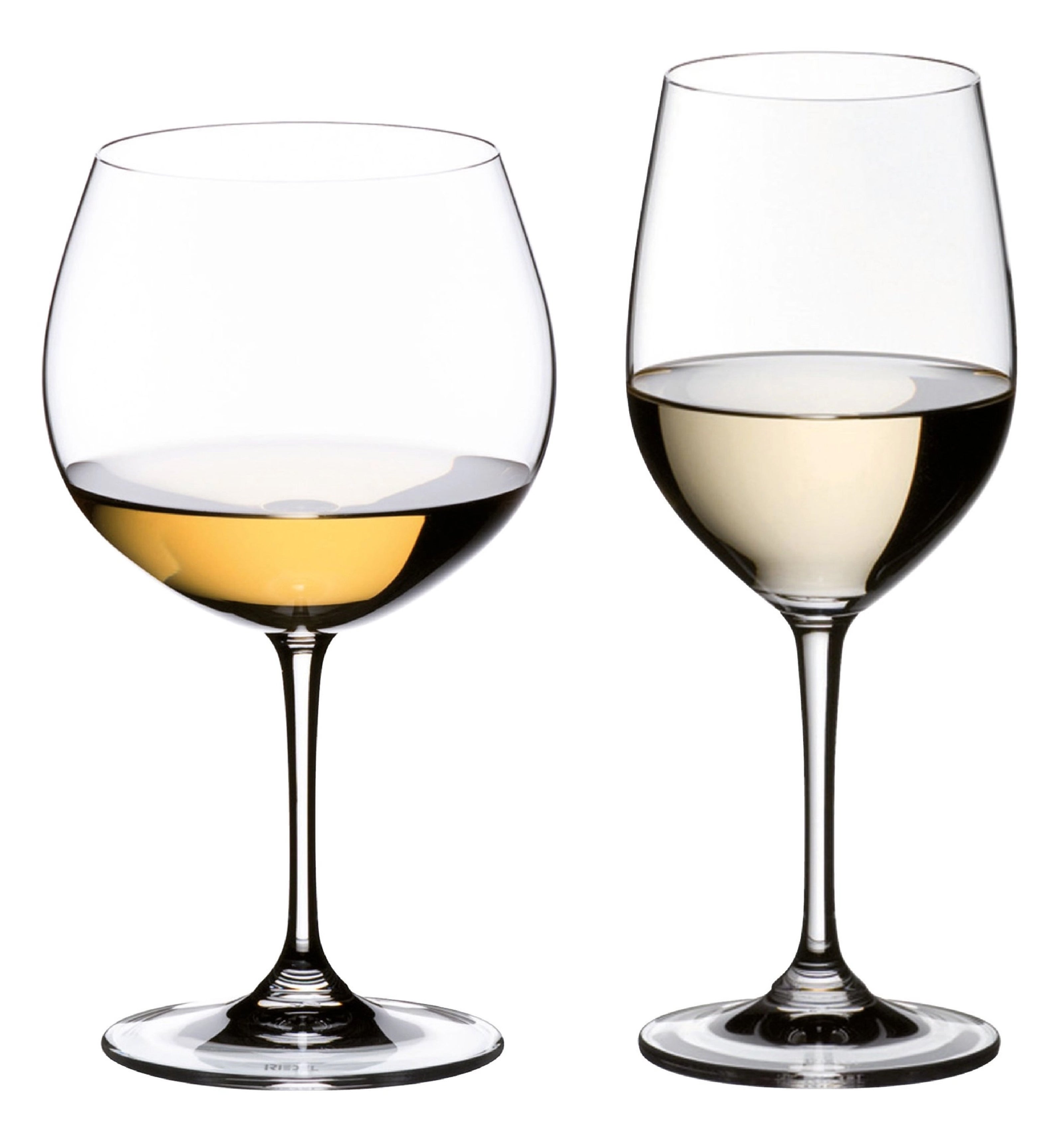 And of course, we need to discuss food matching. Chardonnay needs more subdued flavours and low spice. Linear styles are well suited to raw fish, oysters, pâté – matching crisp and delicate flavours. Rounder styles will pair well with creamy, buttery flavours and textures, like crab or lobster, pork, chicken, veal, and rabbit.
CHARDONNAY FLAVOUR PROFILE - Primary, Secondary and Tertiary Flavours
We need to delve into the technical jargon just for a moment and discuss how we evaluate wine flavours in general. There are three types of flavour or aroma;
Primary Flavours – are the naturally occurring flavour found in the grape prior to winemaking.
Secondary Flavours – are a direct result of the winemaking process.
Tertiary Flavours – develop with bottle aging as molecules interact with each other and with oxygen.
Please refer to our handy infographic below to help evaluate your preferred Chardonnay flavours and aromas.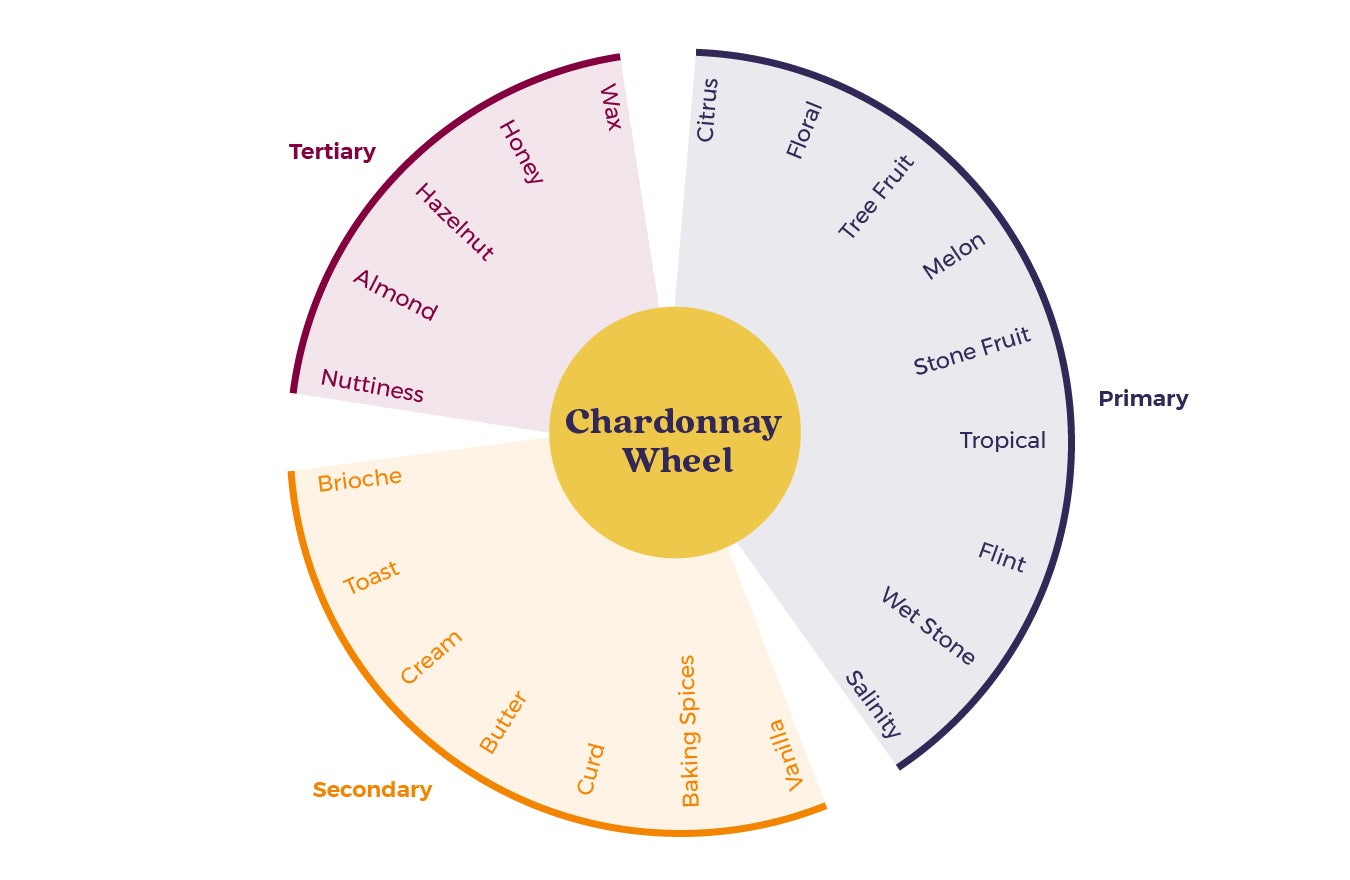 Thankfully the ground-breaking AI technology used to power Smart Search on our website, can help you find the specific flavours you identify with. Let's say for example you prefer those leaner Chablis-like styles, then you'll probably take one look at that secondary flavour section and say thanks but no thanks! However, if you'd like a second helping of buttery, creaminess then you'll be screaming find me some more of that! Simply type the flavour you like in to our Smart Search bar at the top of our webpage and voila … a new taste discovery!
And if you haven't found your favourite style yet, leave the secondary characters out for now and focus on the primary 'fruit' flavours.
NEW ZEALAND CHARDONNAY
Once our number one white grape variety planted, it fell out of fashion in the late nineties when the global trend away from heavily oaked wines moved to fruitier, fresher styles. Today it is our second most planted white behind our national treasure Sauvignon Blanc. And while it has staged a bit of a comeback in recent years, not enough to slow down our greatest wine export anytime soon.
As we've discussed Chardonnay adapts well to most climates, so you'll find it planted in most regions here. It particularly loves Chalk, Clay, and Limestone. We are blessed with Clay throughout the country, although Auckland Gardeners may say cursed as its tough work on a garden trowel! Limestone occurs in maritime areas, so we've got this one covered too. But Chalk is less common in the Southern Hemisphere, although you can find some evidence of chalky deposits through the Southern Marlborough ranges.
So, while you'll find plantings throughout the country our top three regions in order are - Marlborough, Hawke's Bay and Gisborne. It's important to remember these numbers reflect the commercial ease for growing Chardonnay grapes. You will find some truly world-class Chardonnay right throughout the country … even Auckland – and once again they will represent a plethora of styles.
What New Zealand has become globally renowned for, is our ability to produce an elegant style of Chardonnay that has a fantastic balance between fruit and minerality. While Chardonnay is an easy-going grape, it has a sweet spot. Ideally suited to cooler climates, you need enough warmth to develop those ripe fruit characters, but once ripe the acid drops away very quickly. Our maritime climate brings cooling sea breezes to retain freshness, and our diurnal temperature variation balances acids in the grape. This refers to the fluctuation in temperature between the heat of the day and the cool of the night – within the same 24-hour period.
So, with the variation in temperature in mind, you should find warmer areas give Chardonnay a softer acid structure, riper stone fruit flavours, and a medium to full body. A round Burgundy-like style.
The cooler areas produce greater acidity and more minerality, citrus and more savoury in flavour, with light to medium body. More linear, like a Chablis style.
If we look at the top three regions … Marlborough is cooler and you'll find zesty citrus characters right through to nectarine in a warm year. Wines will have good acid structure and will work well with or without oak treatment.
In Hawke's Bay where it's warmer you'll get more full-bodied concentrated wines, with flavours of grapefruit, peach and even melon. These wines will be rounder, but because of the maritime exposure you may find freshness or even a gentle salinity. Perfect for Winemaker's to experiment with, so generally oak aged.
And in Gisborne you'll see more rounded flavours again too. Although it will be the full gambit from ripe, sweet, citrus through to tropical flavours. Medium to full bodied, with a mix of treatments and aging capabilities.
And the further South you head, the more linear the flavours become, and that intense minerality increases to flint and wet stone characters, balanced by more citrus to white peach fruit flavours.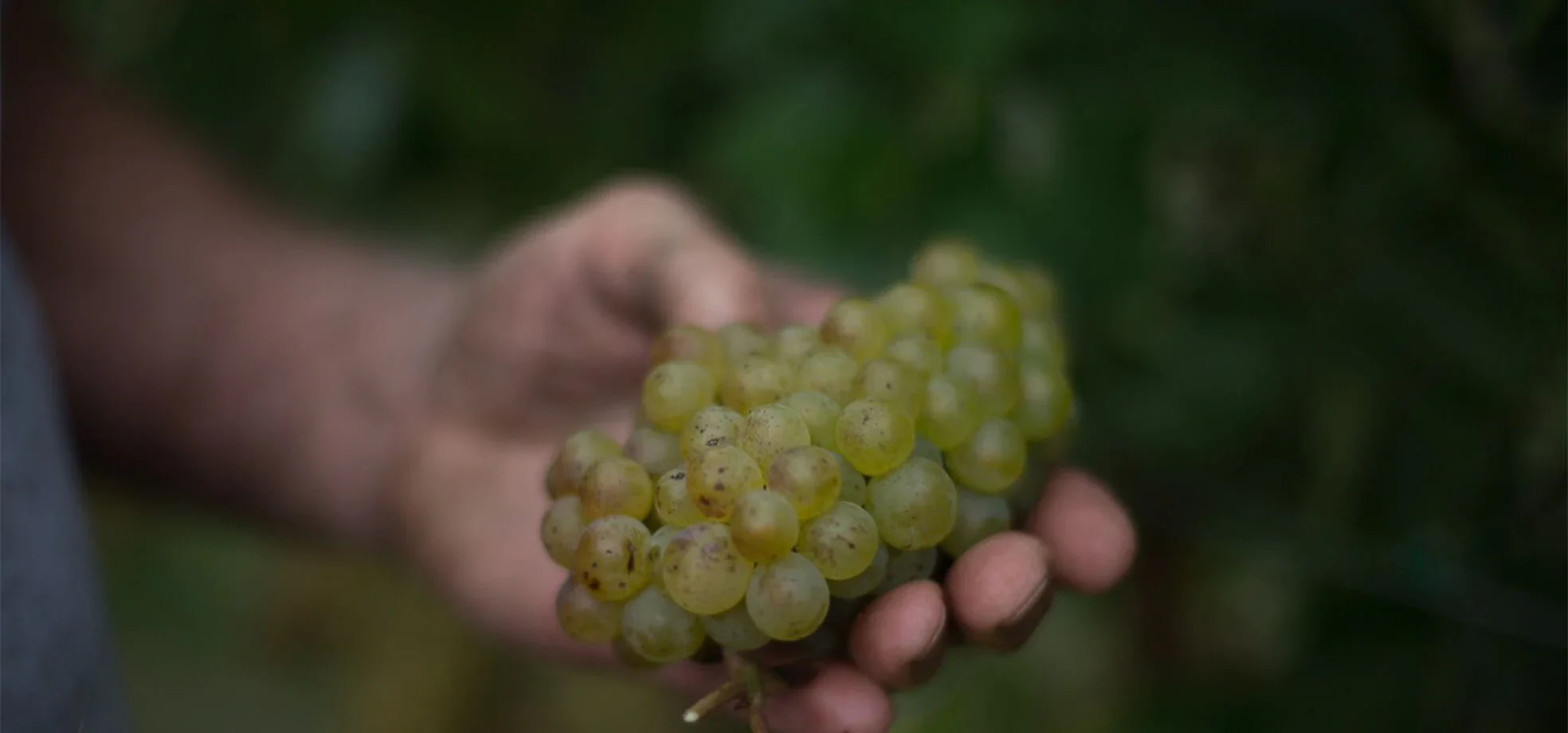 CONTINUE YOUR JOURNEY
If you've stayed with us to this point – well done, you deserve a glass of Chardonnay!
And if you find yourself salivating already - merely reading about the stuff, then March will be an exciting time for your learning!
If you're serious about this journey be sure to check out our exclusive, limited edition NZ Grand Cru Chardonnay Pack. Containing six of New Zealand's best examples, hand-picked by us and featuring
Ata Rangi Masters Chardonnay 2020
Clearview Estate Endeavour Chardonnay 2019
Dry River Chardonnay 2020, Neudorf Moutere Home Block Chardonnay 2020
Pegasus Bay Virtuoso Chardonnay 2019
Prophet's Rock Cuvee Aux Antipodes Blanc 2019
Highly sought after, rare wines from artisan producers, that are guaranteed to age well, and will provide a truly memorable wine moment in your life.
Shop the NZ Grand Cru Chardonnay Pack Here
EXCLUSIVE WINEMAKER'S VIDEOS
To keep you on the path to enlightenment, we have asked some of our favourite Chardonnay Winemakers to create some short videos. Some feature their wine that's a part of our exclusive, limited edition Grand Cru pack, others are chatting about their regional style and influences.
View Winemaker's Chardonnay Chats here
Start your Chardonnay journey today by finding the style you enjoy, or by tasting your way through the myriad of flavours in this month's selection. And enjoy our winemaker's video series from the incredible artists behind these great wines, including our exclusive. Limited edition Grand Cru pack.
Buy Chardonnay online with confidence from a stellar selection – tasted, rated and guaranteed by experts! Enjoy.