Let the Summer Drinks BeGIN!
Ah, summer – so good to see you … and there's nothing that quenches a summer thirst quite like a Gin and Tonic! We're exploring the top drops this summer from NZ and around the globe, and how to mix them up a bit!
We've been experiencing a Ginsurgency for the better part of the last decade, and it's certainly not showing any signs of slowing down. Great news for summer drinking, but we'd better take a look at how to keep it fresh – variety is the spice of life after all!
Gin by nature, with its seemingly endless combo of botanicals, is incredibly versatile – which is a big part of its attraction. However, we are all guilty of getting stuck in a drinking rut, relying on our favourite brands and the old faithful plain tonic and a wedge of lemon. Don't get us wrong, it's a classic in its own rite, but there are other options!
It can be hard to navigate your way through a sea of endless Gin labels, which is why we use a Style Guide in our tasting notes to categorise our Gins. This helps you identify which styles you prefer, and to find new discoveries in the same style using our Smart Search technology on our website. We also list a mixer match in each of our gin tasting notes to encourage some experimentation. Give them a try and have some fun mixing and matching as you perfect your favourite G&T. And if you find you're not a big fan of tonic, then maybe try Soda…plain or infused with flavours like the East Imperial Grapefruit one…delicious on its own too!
Top Garnishing Tips

Citrus Gins work well with Flat leaf garnishes like basil and coriander. Or for a striking contrast try star anise.
Spiced Gins love an Orange wheel as it highlights cinnamon, cassia, clove and nutmeg flavours. For a contrast try lime for a refreshing zing.
Floral Gins work well with grapefruit peel, apple slices and rosemary for a really lavender forward gin.
Herbaceous Gins also like lavender or apple.
And you can't go past lime for a Juniper led flavour profile.
Let's move onto the main ingredient though with our line up of both local and international talent;
1. Martin Miller's Gin - England
Style: Fresh and Floral
Internationally acclaimed Martin Miller's is a classic, and in our opinion a must have for those Gin Lovers in the know. No cocktail cabinet would be complete without it! It has won more accolades in the past decade than any other Gin on the planet, tasting more like something from another planet – especially in lieu of its incredibly modest price tag. Two separate pot distillations create a unique balance of juniper and citrus that many super premium Gins can only dream of. This freshness is offset by a rich luxurious blend of exotic spices. The base spirit is then shipped 1500 miles to be blended with only the purest, ancient Icelandic Spring water.
Match this Gin with East Imperial Royal Botanic Tonic or with Fever Tree Elderflower Tonic Water.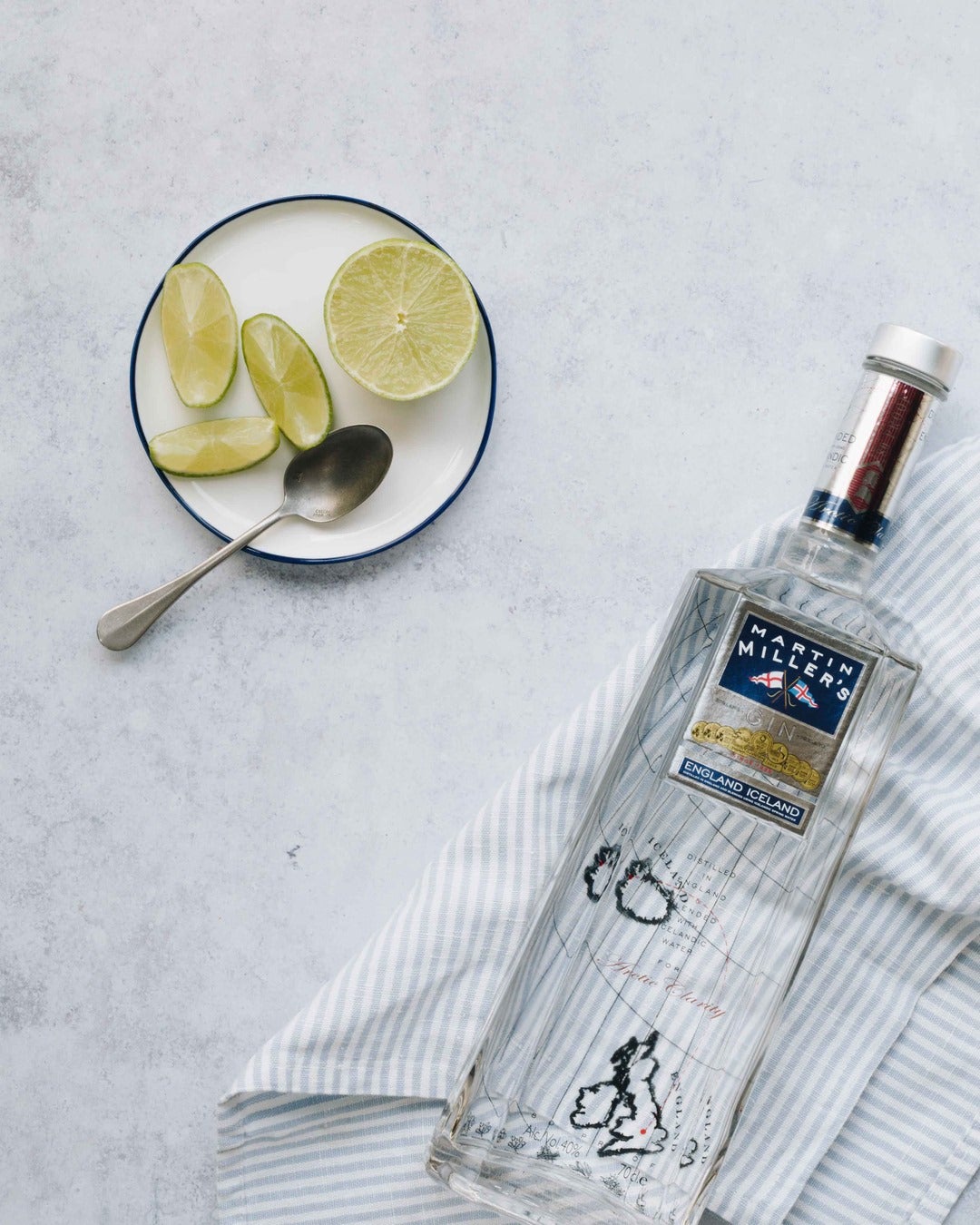 2. Little Biddy – West Coast NZ
Style: Citrus and Herbaceous
Reefton Distilling Co. is a modern distillery from one of our oldest settlement towns and housed in one of its oldest buildings there. They take their inspiration from the Wild West Coast around them and share this through a range of Spirits including their Little Biddy Gin 40% abv, named after a local 4-foot, gin toting, pipe smoking, goldminer legend called Little Biddy, who once mined for gold in the same hills. Using native leaves, flowers, and berries from the dense West Coast rainforests, this is a robust and hardworking gin with an aromatic bite – just like Biddy!
Match this Gin with Fever Tree Mediterranean or East Imperial Royal Botanic Tonic Water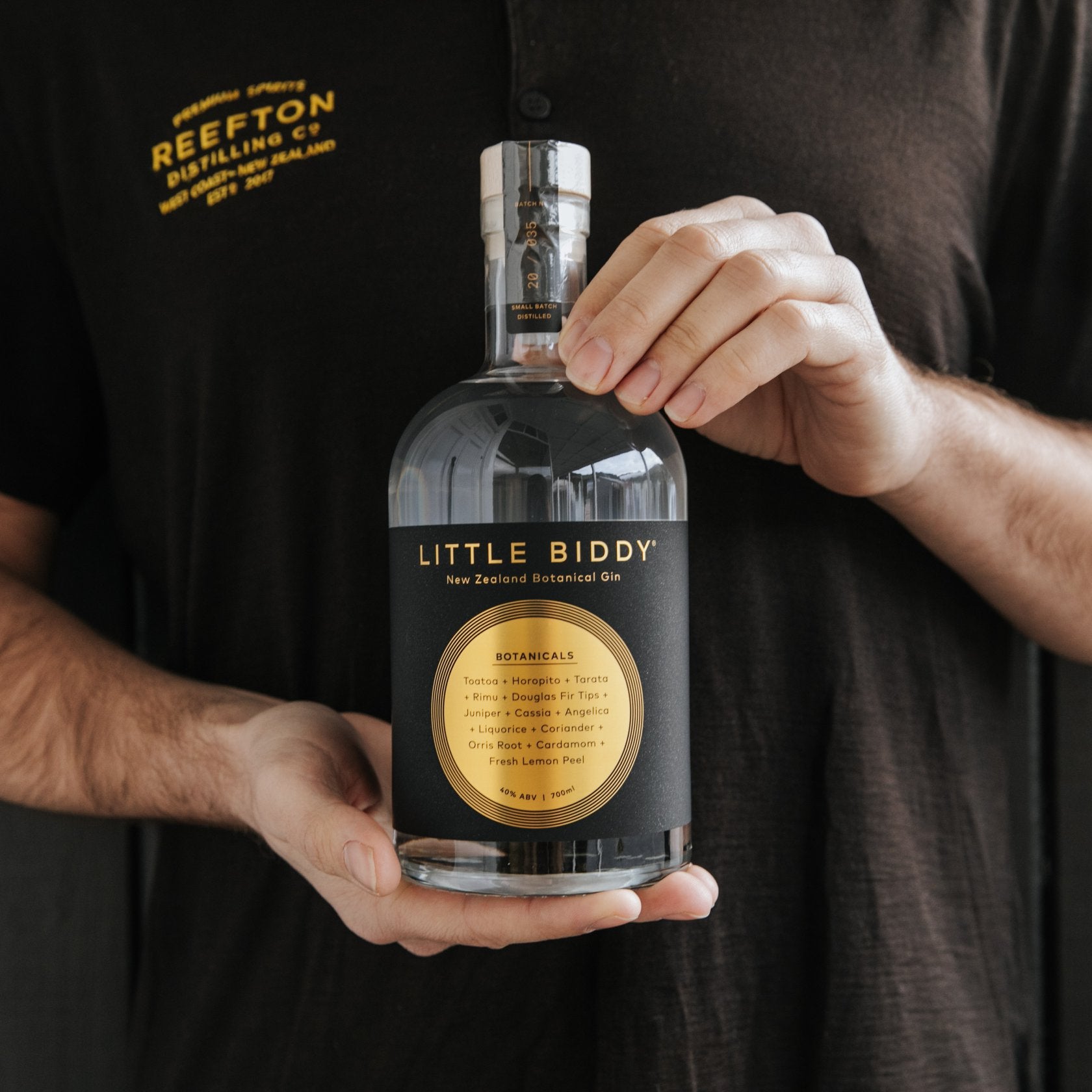 3. Gin133 Blue Alchemy – Puhoi NZ
Style: Fresh and Floral
Gin133 is a collaboration we created in partnership with Puhoi Distillery. Made from the finest organic ingredients, with water sourced from a fresh artesian spring 221 metres below Puhoi and distilled to what we believe is the perfect balance at 43% abv. This is small batch distillation at its best with only 133 hand numbered, limited-edition bottles created each time. Our Blue Alchemy uses the magic hidden within the Butterfly Pea flower, that changes colour with the addition of a premium tonic water. It's soft and delicately sweet, fresh and floral, with a hint of citrus.
Match this with East Imperial Old World Tonic to really emphasize those floral notes in a dry style which was hugely popular at the turn of last century.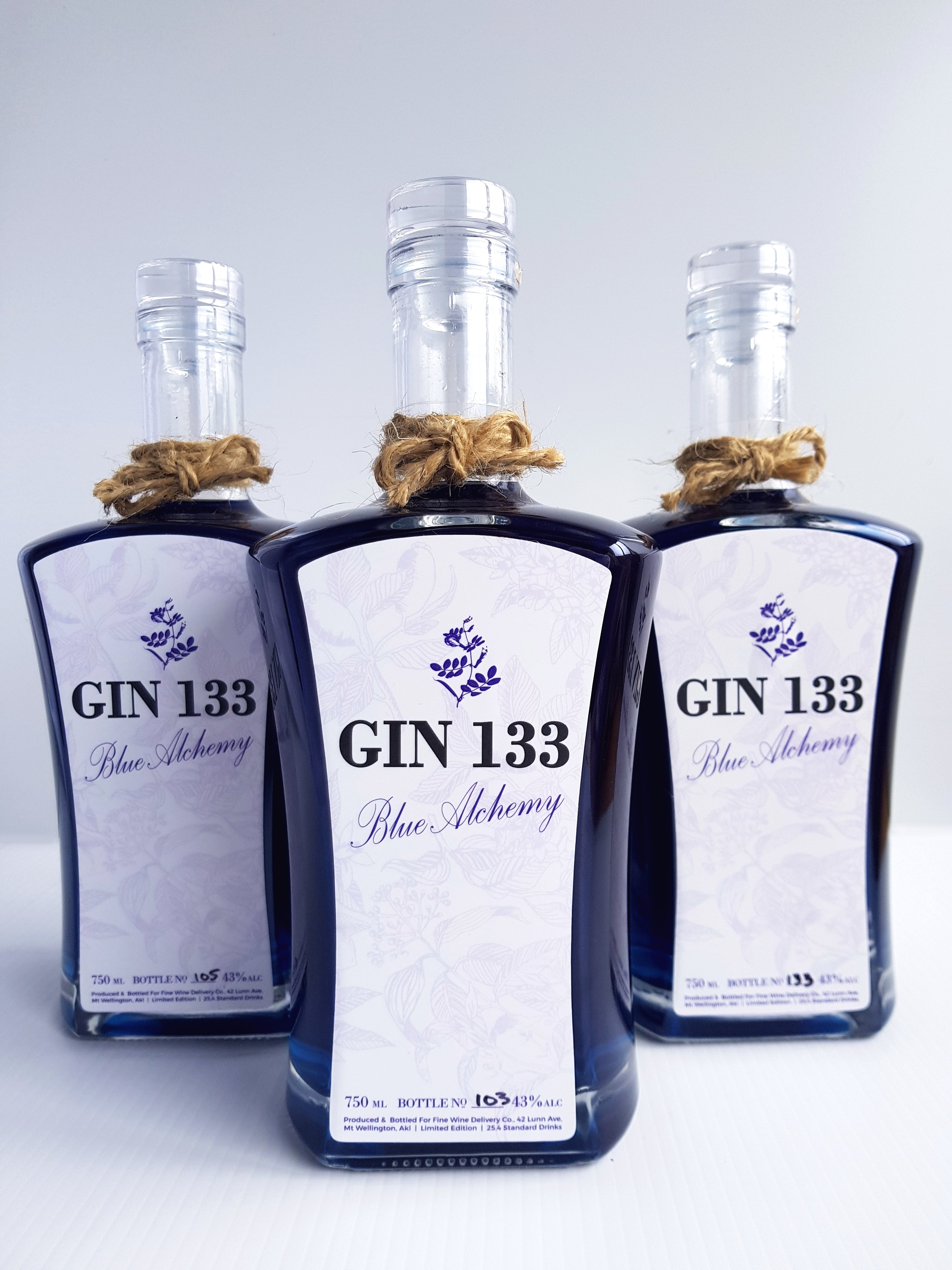 4. Monkey 47 – Germany
Style: Juniper Rich and Robust
Another Internationally renowned Gin, and winner of both the prestigious World Spirits Awards and the International Wine and Spirits Competitions, for their respective Gin Categories. This complex elixir is made up of no less than 47 botanicals and hails from the Black Forest region in Germany. Beautifully sweet summer red fruits are balanced by a robust and earthy smorgasbord of herbal nuances. There's so much going on in this gin, but don't think for one minute it might be crowded in there – its balanced precision is unlike anything you have tried before!
Match this simply with Fever Tree Indian or East Imperial Burma Tonic, as there's enough going on with the Gin! Or enjoy this one neat if you're happy to sip on it for a while.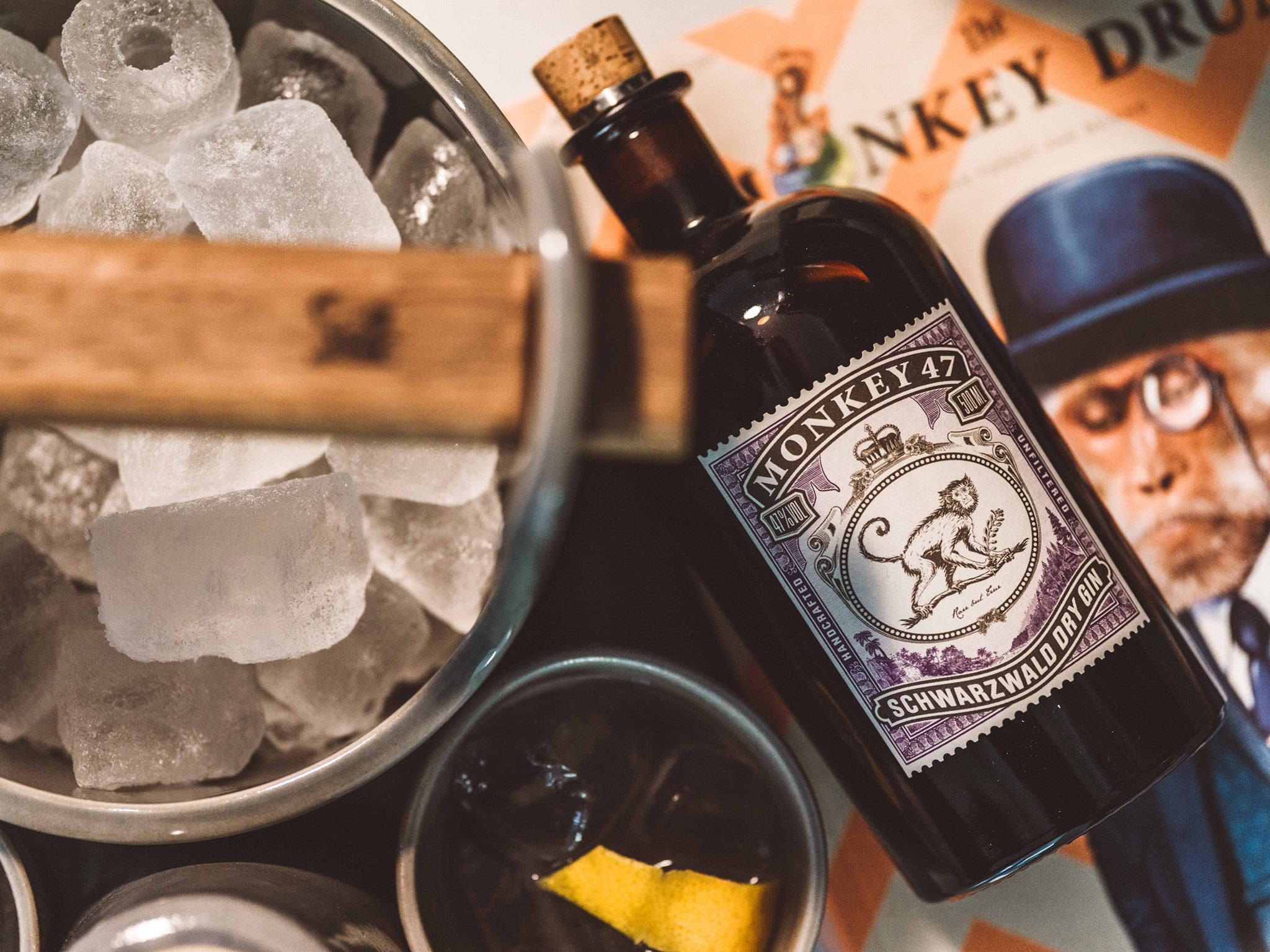 5. The Source – Wanaka NZ
Style: Citrus and Herbaceous
From the pristine landscape of the Cardrona Valley, comes this unique NZ Gin. Seasonal Rosehip originally bought by migrant Chinese Goldrush workers, brings a touch of local history to the blend that is otherwise herbaceous, fresh and zesty! Crafted in the onsite 600 litre Copper Gin still and using the pure alpine water sourced from Mount Cardrona. Using only the best quality natural ingredients, and returning as much to the land as they take from it, Cardrona Distillery make a Gin that's as pristine as their surroundings.
Awarded a Gold Medal at the New York World Wine and Spirits Competition in 2016 and named as one of the World's Top 50 Gins, this is a rare and unique NZ Gin.
Match this with Fever Tree Indian or with East Imperial Grapefruit Tonic.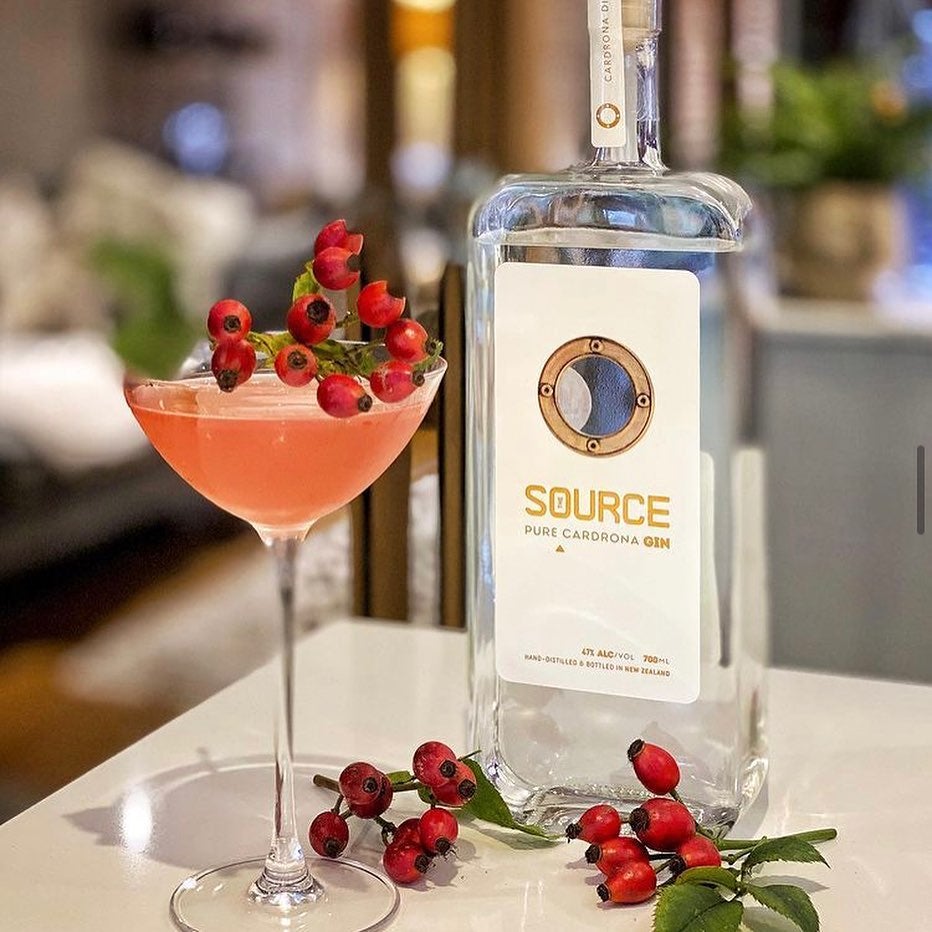 6. Graham Norton's Irish Gins
Distilled in a collaboration with West Cork Distillers – just round the corner from Graham's home, these stunning small batch Gins are as distinctive as the man himself. Celebrating the rich heritage of West Cork with the beauty and flavours of his idyllic county, using locally foraged botanicals and Graham's own natural flair for blending.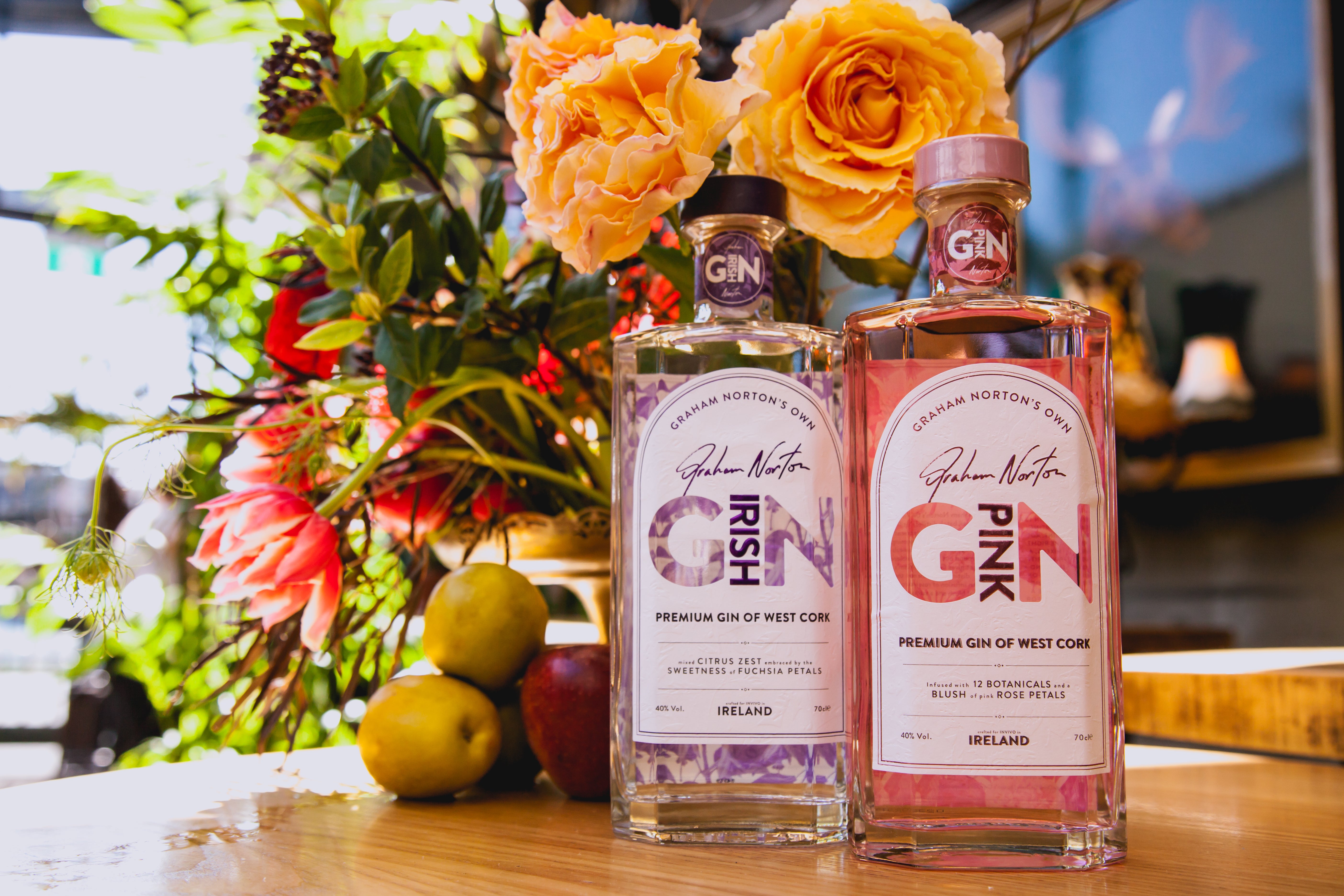 Graham Norton's Own GiN - Ireland
Style: Citrus and Herbaceous
A classic London Dry style with incredible balance focusing on Juniper and Citrus flavours. With a blend of twelve botanicals this Gin has won a string of Gold Medals at International shows, obviously hitting a chord with the critics and consumers alike. Perfect to enjoy whilst relaxing in the big red chair enjoying your favourite Friday Night chat show!
Match this Gin with Fever Tree Indian Tonic Water or East Imperial Yuzu Tonic
Graham Norton Pink GiN – Ireland
Style: Citrus and Herbaceous
Heady and aromatic, this is a beautifully perfumed gin with a delicate floral nature from its fuschia, rose petals and cranberry botanicals. Smooth and fresh on the palate with strong floral, citrus and earthy juniper characters. Go to town with the garnishes – frozen ice cube rose petals, lemon twist and a sprig of Rosemary to make a really picture perfect Ginstagram post!
Match this with Fever Tree Mediterranean Tonic Water
Shop Gin online here and mixers here at Fine Wine Delivery, with Summer's Best line up of NZ and International Gins. Don't forget you can leave a review on our website for each of these products, and good luck perfecting your favourite Gin & Tonic.
Cheers!