The Kyoto Distillery Presents Ki No Bi – Kyoto Dry Gin
Japanese culture is fascinating. It is so mindful of its tradition, and yet so focused on the future looking for development. But one thing is always present, and that is a need for authenticity. They've certainly ticked that box with this new venture from the Kyoto Distillery, encompassing the rich heritage of the region, the sourcing of local botanicals, right through to the design of the bottles.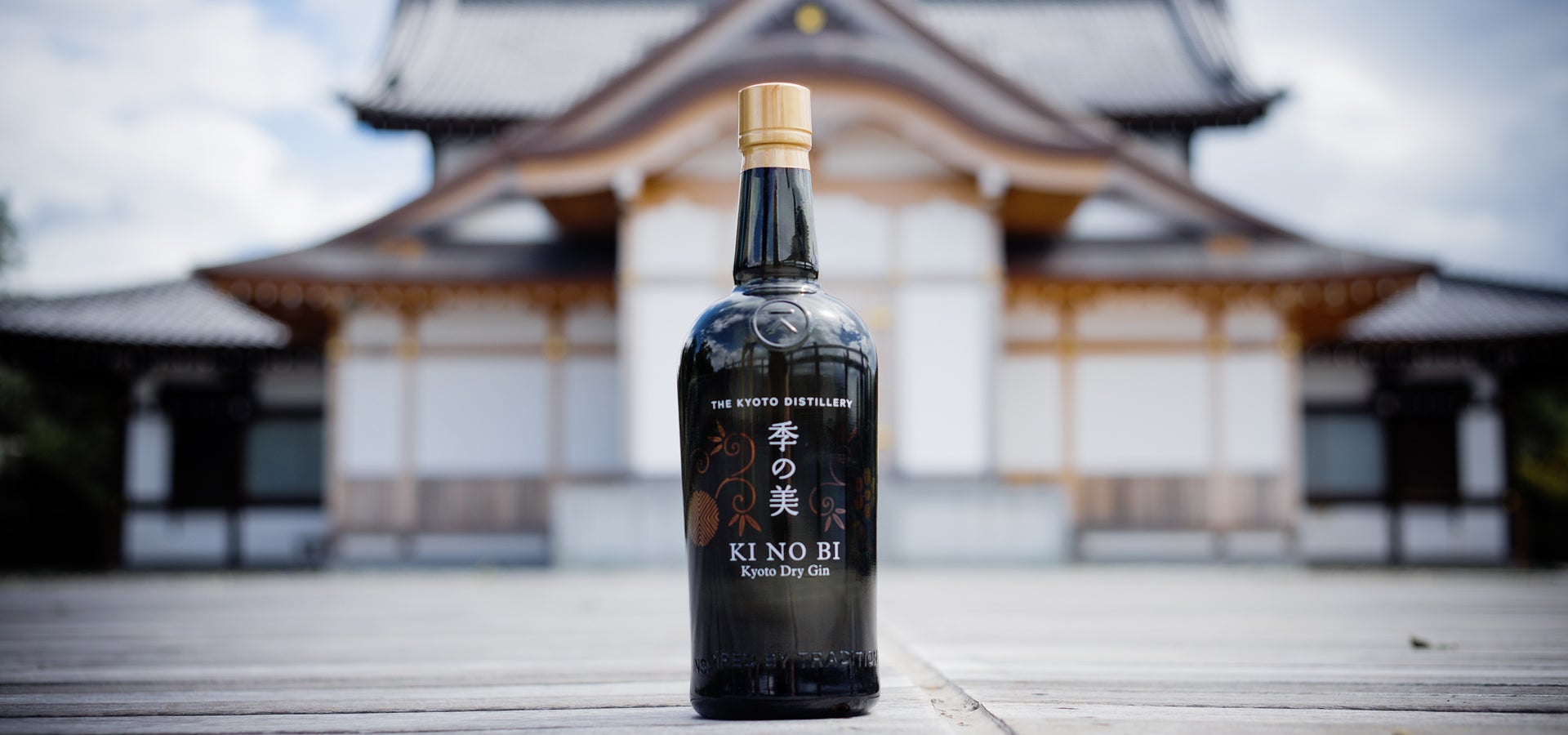 The Kyoto Distillery is in the Fushimi region, well known for hundreds of years of Sake production. This region was originally identified as suitable for Sake largely due to its unique local water source. The name Fushimi originally comes from two words 'fusu' and 'mizu' that translate as hidden and water. It is famous for its softness, purity and unique flavour.
The water has a rare balance of elements such as potassium and calcium, making it an ideal medium-hard water perfect for distilling. Given that more than half of the finished Gin will be water, it makes perfect sense to start with the best. Most distilleries will use a water that has been stripped of all trace elements to make it as neutral a flavour as possible. But this also strips texture and character too. Kyoto Distillery believe very strongly in the importance of this water that they go and collect it weekly from a local Sake Producer – a costly and time-consuming exercise for them, but well worth it.
The other lesson they have taken from their time honoured sake tradition is that instead of using grain for their spirit, like most Gin Distillers – they use a rice based Spirit. Once again, this is the more expensive option but it was a unanimous decision from their team after a blind tasting compared to the other options of grain, corn or molasses. Once again there was a distinct flavour and a definite texture difference with rice. Their base spirit alone has beautiful vanilla, citrus and a herbal grass note that was perfect for their tasting profile, plus it has a luxurious, velvet mouthfeel, that gives it a far smoother finish on the palate.
And because it is a rice based spirit you can adapt this historically British drink to become very Japanese in style, by enjoying it just like a sake with either hot or cold mineral water. Ki No Bi translates as The Beauty of the Seasons, and this is a great way to really enjoy Gin in a very different way depending on your mood or the season!
Distillation
Ki No Bi Gins begin life as six separate elements – spirit base, citrus, tea, herbal, spice and floral. The carefully selected botanicals are then macerated in the rice spirit overnight. Each element goes through pot distillation separately, and then rather masterfully blended together in a perfect and balanced combination, as a true sum of all its parts.
It is then reduced to blending strength with the beautifully soft Fushimi water. After blending, the newest batch will be combined with some of the previous batch, allowing the gin to settle to ensure consistency. When it has matured, half the batch will go to be bottled and the other half will remain waiting to be blended with the next batch.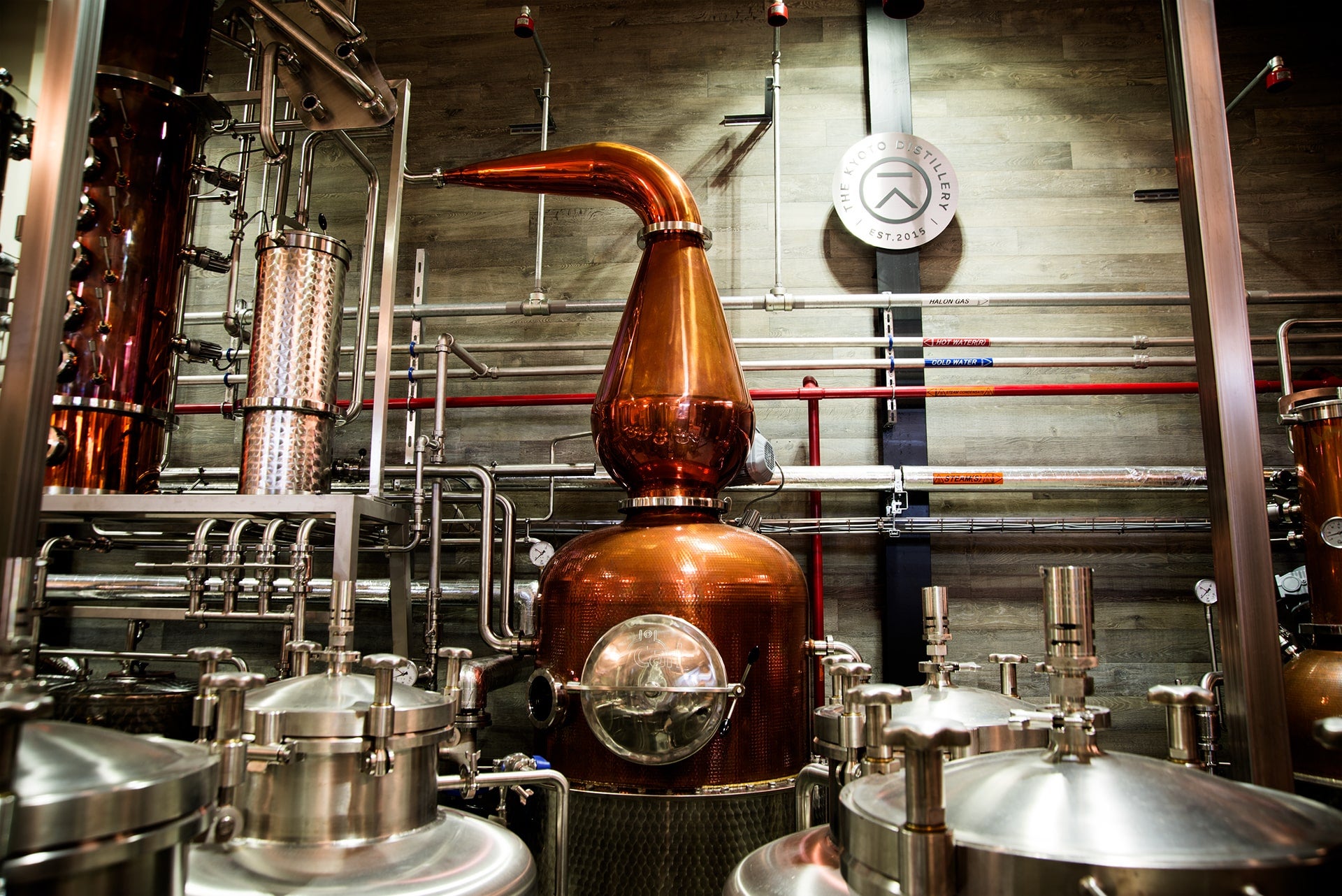 Botanicals
Kyoto Distillery uses the finest Macedonian Juniper. World renowned for their trademark dark bluish black berries and its highly aromatic perfume. They source their Lemon Peel from the Onomichi area of Hiroshima, known for their high aromatics, intense sweetness and lower acid levels than other regions in Japan. Then we start getting into the more Japanese botanicals.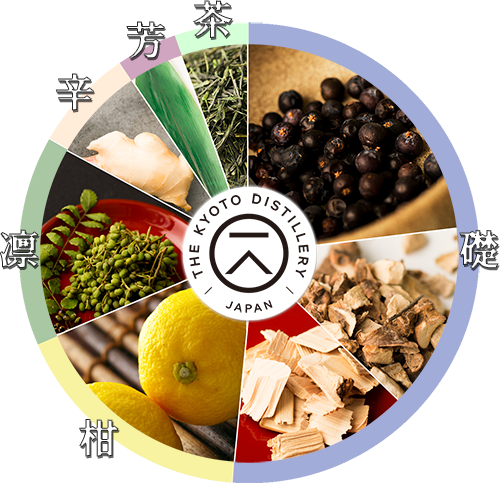 Yuzu – This Japanese citrus fruit has taken the world by storm in the last decade, providing a perfect alignment with Gin in particular. It is reminiscent of tart mandarins, Amalfi lemons and a hint of sweet orange blossom. They source their organic Yuzu from Ayabe – North West of Kyoto.
Gyokuro is a type of green tea, grown in the shade rather than full sun. It is sourced from the oldest tea producing region of Uji in Kyoto. Production here dates back to the Kamakura period of 1192-1333, and is considered one of the finest examples in Japan. It's known to be sweeter, with less astringency due to its growing conditions. It provides a delicate grassy and floral aromatic, but after distillation it also takes on an unexpected sweet white chocolate and light biscuity character.
Sansho is a Japanese peppercorn and is used in two states – leaf and flower. It adds complexity creating a heavy and oily distillate, rich and extremely aromatic with hints of lemongrass, kaffir lime and a warming pepper finish.
Hinoki Wood has a distinctively Japanese scent with aromas of spicy lemon and a sweet resinous pine note. It is grown across Central Japan and has been used for centuries due to its strength and particularly straight and tight grain. It has built palaces, temples, shrines, theatres and traditional bath houses and is now a sought-after ornamental tree and a symbol of Japanese strength and fortitude.
Bottling
This authentic bottle and packaging is yet another nod to Japan's rich traditions. Inspired by the ancient art of Karakami, carving woodblock prints using traditional patterns inspired by nature. Originally used on paper for nobles and samurai warriors, it has been passed down the ages and is popular for interior design uses.
This particular design is crafted by the oldest karakami atelier in Kyoto, Kira Karacho. This studio dates back to 1624 and they were responsible for the original Edo pattern which inspired the design for Ki No Bi Dry Gin. This print represents berries and fruit – a perfect nod to the local botanicals used during distillation.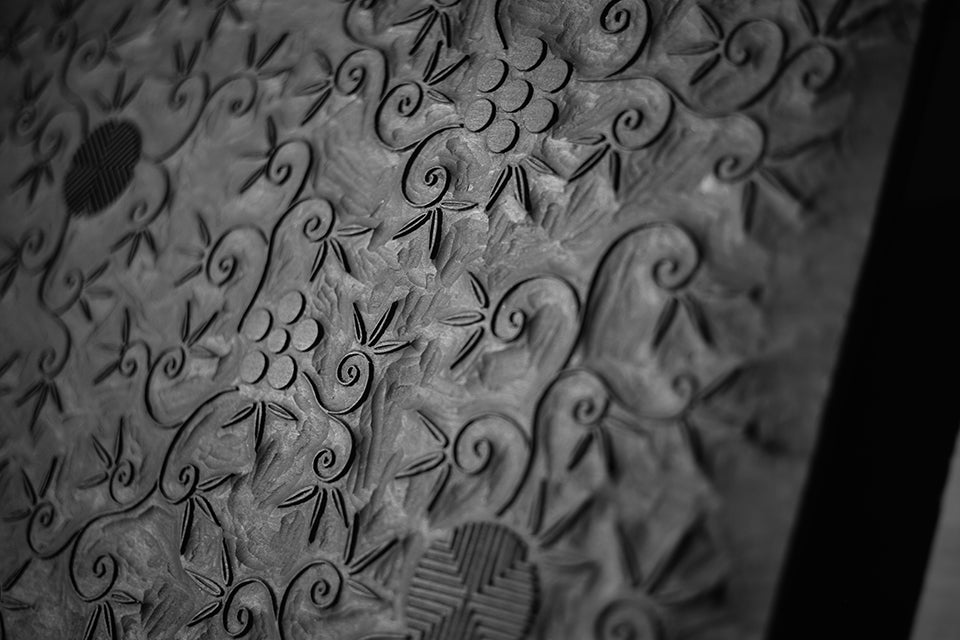 The Range of Gin
Ki No Bi Dry Gin 700ml 45.7% abv
Made in a distinctively dry style, this is an elegant and refined gin. The juniper backbone works well with the strong citrus characters of the Yuzu, and the pepperiness of the Sansho. Ginger root gives it a slightly warming and spicy finish.
Mix with East Imperial Yuzu Tonic and a slice of lemon for a refreshing G & T.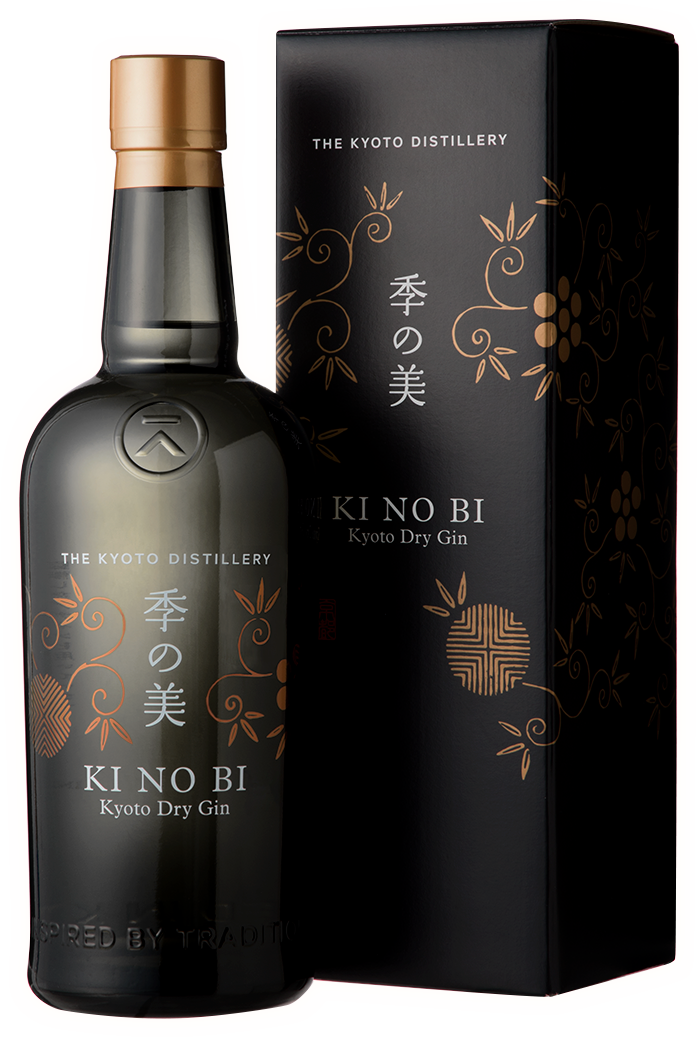 Made in collaboration with artisan tea grower and master blender Hori-Shichmeien, using specially selected super premium teas to provide depth of flavour and infuse a unique sweetness that occurs naturally after distillation. This gin has sweet white chocolate notes balanced by zesty citrus and juniper, and a long lingering green tea fragrant finish.
Mix with Fever Tree Aromatic Tonic and a slice of lemon for a wonderfully aromatic G & T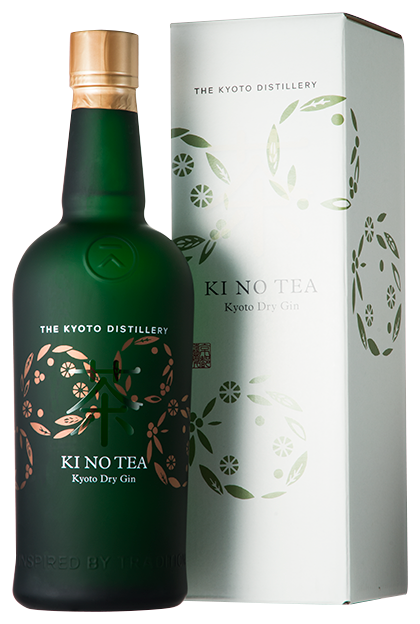 Ki No Bi Sei Dry Gin 700ml 54.5% abv
A higher abv or 'Navy Strength' Gin with more body and flavour, perfect for a Japanese inspired cocktail. It still has the hallmark clean palate, and harmonious balance between Juniper and Yuzu but with more power and a more resinous mouthfeel. Fantastic for mixed drinks.
Mix with East Imperial Burma Tonic, or try as a mixed drink - see the suggestions below.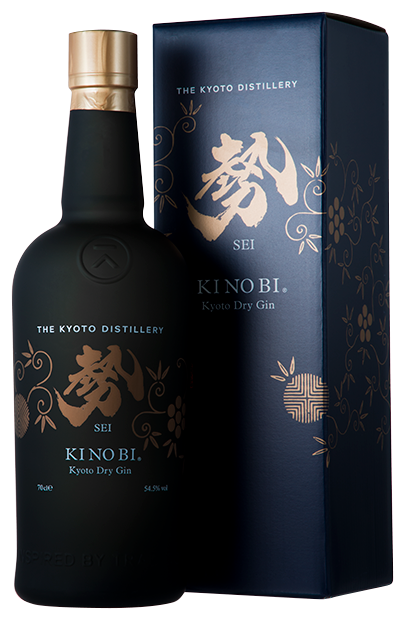 Mixed Drink Suggestions
Martini – 60ml Ki No Bi Sei with 1 teaspoon of vermouth into an ice filled shaker. Strain into a chilled cocktail glass with a twist of lemon.
Saketini – As above for Martini but substitute Vermouth for Sake.
Oyuwari – 30ml Ki No Bi of choice served with 30ml of hot water ( about 90 degrees centigrade )
Mizuwari – 30ml Ki No Bi of choice with 30ml Mineral Water and ice
Inspired by Tradition the Kyoto Distillery is taking Craft Gin to new heights, quite literally infusing their uniquely Japanese style into a traditionally European drink. Challenging the norm and giving consumers world-wide a fresh perspective, exactly what Craft Gin should be doing!
Shop Ki No Bi Dry Gin online here …
Or Buy Gin Online here …