Reefton Distilling Co. A Modern Distillery from an Age Old Town
Many treasures have been discovered on the wild rugged West Coast of New Zealand, most of them finite, fleeting resources that have come and gone. Towns were built around these industries, and as we depleted the resources many of the places died off with them. For a long time, we saw towns like Reefton empty with the closures of mines and timber mills, forcing people to move away. But its entrepreneurial spirit and can-do attitude, never died. This is a story of rebirth, and a celebration of our natural resources … treasure that will go on for generations, distilled from the West Coast rainforest.

Patsy Bass was born in Reefton, but like so many families hers moved away when she was young. They returned whenever they could, so strong was their tie to the town. That bond never dwindled for Patsy, and she and husband Shane Thrower returned for good in 2016, intent on contributing to the revitalization of Reefton by creating jobs and attracting visitors to the region. Through a share equity offer they raised enough capital to start Reefton Distilling Co, and the rest as they say … is history!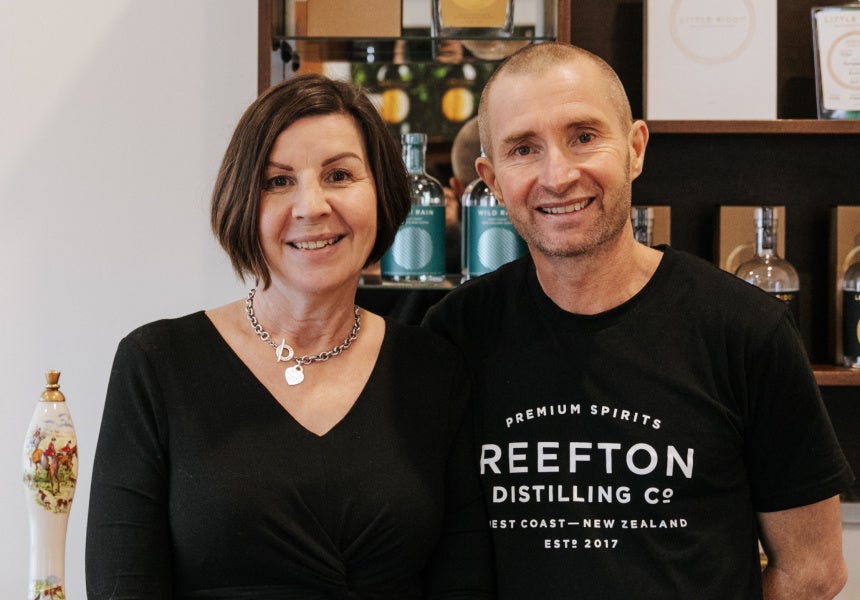 With a nod to that rich history the Distillery is housed in one of Reefton's oldest buildings, lovingly restored as a Retail Store, Tasting Bar and working Distillery. They started out with three variants of Gin named after a Reefton Legend Bridget 'Biddy' Goodwin and called the range Little Biddy.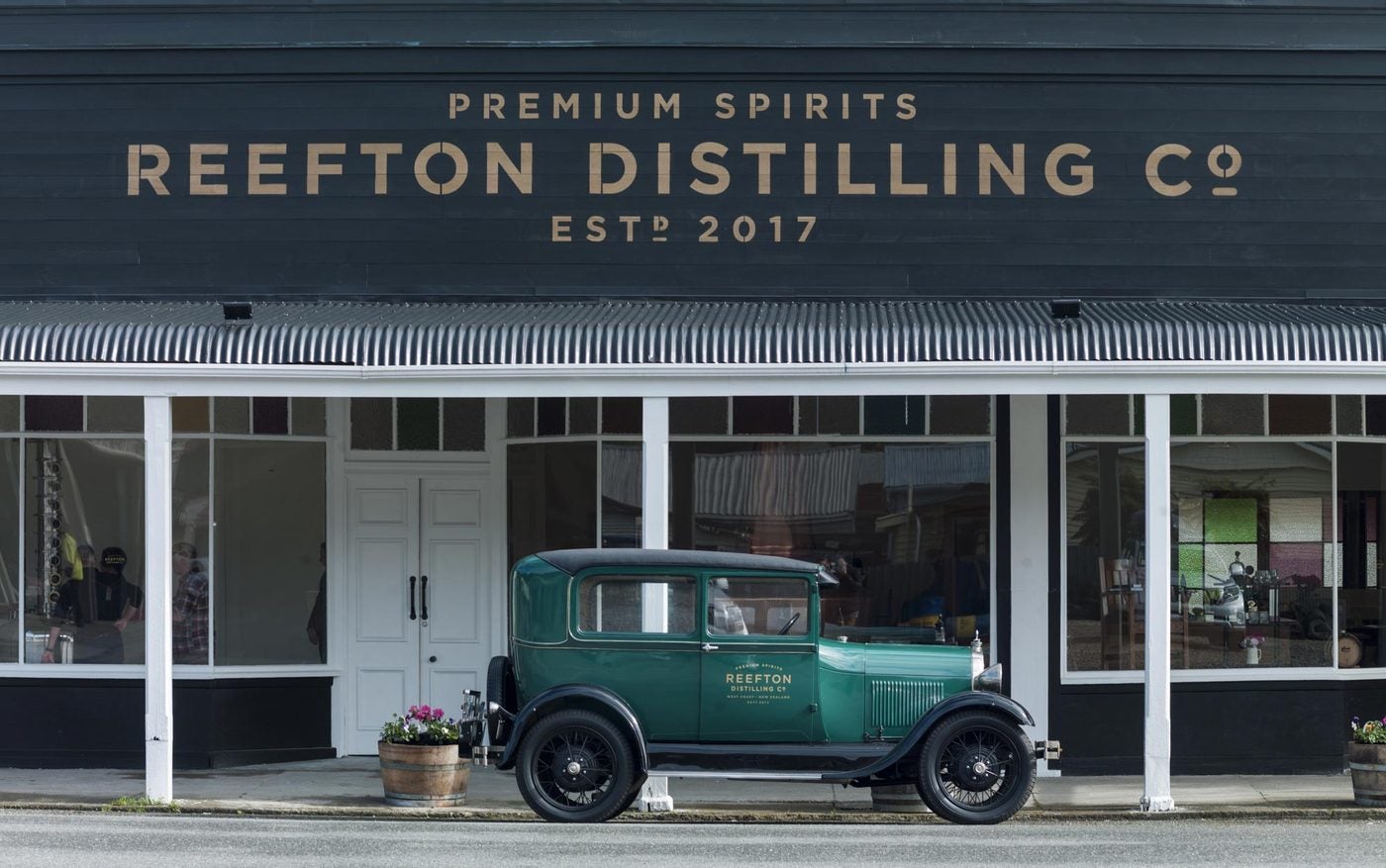 Biddy was an Irish immigrant who sought a better life here in NZ in the 1860's. She was caught up in the Gold Rush on the West Coast, not only a stranger to these shores but also a strange sight as a woman in a very male dominated arena, four foot tall even in her boots! Legend has it she smoked a pipe, drank Gin, wore trousers, lived with two men out of wedlock, and worked as hard as any other man prospecting at the time. She made a life breaking new ground in the West Coast, with a gusty determination that reflected Reefton Distilling Co's new venture.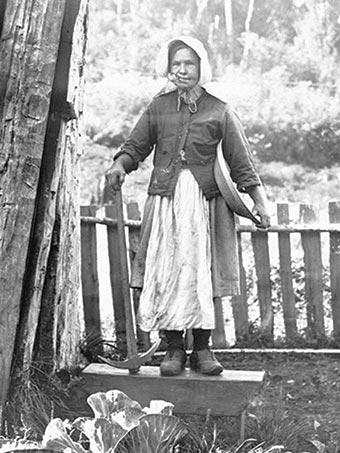 As well as jobs and tourism, the other objectives were based around what made the region unique, and what resources were regenerative and with good management, hopefully infinite. Once again the West Coast rainforest environment would provide these, with pristine water sources and a raft of unique and indigenous botanicals as their blank canvas.
Water is so important in distilling, and these award winning gins use West Coast spring water. A natural resource with its own unique characters and considered among the most pristine waters in the world.
Prior to distillation local botanicals are foraged from the surrounding rainforests adding to that unique West Coast flavour like Toatoa, Horopito, Tarata, Kahikatea and Rimu. These are added to the timeless and classic Gin botanicals and vapour infused into the spirit.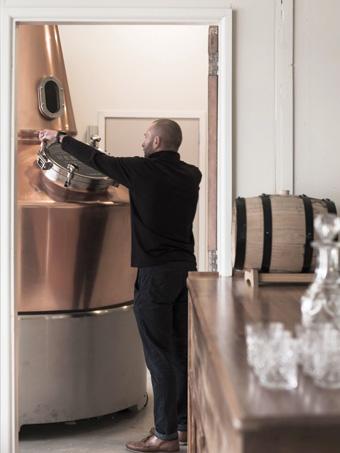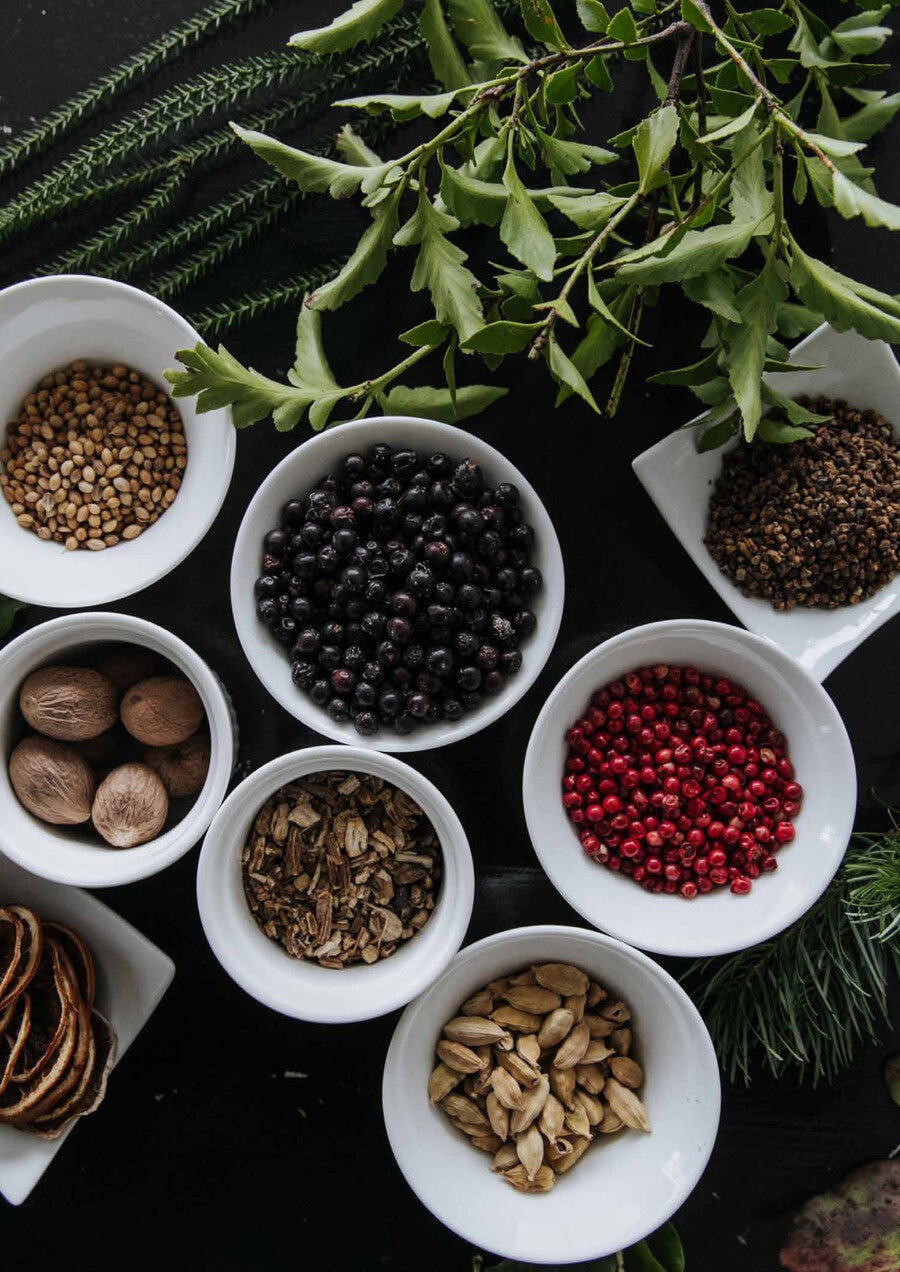 Reefton Distilling Co was off to a great start with Kiwi Gin drinkers identifying with a home-grown brand, and the Gins doing well in overseas competitions too. It was only a couple of years before they added to the range and before long the demand meant they needed to expand their production facilities.
So, in 2020 they raised more capital and purchased land and buildings for a new facility and set to fitting those out. Included in this expansion was a hectare of land that will be planted in hundreds of the native botanicals allowing visitors to have a firsthand experience with them, and in future to forage these ingredients right from their large garden.
They have also since added to the range of Gins, introduced a Vodka, created a range of Fruit Liqueurs and are currently maturing the West Coast's first Single Malt Whisky. The recent expansion will allow plenty of future resources for this added production, especially the considerable space required for whisky maturation stores.
Reefton's 'Little Biddy' NZ Botanical Gin 700ml 40% abv
Style – Citrus & Herbaceous
Just like Little Biddy herself this is a classic, robust and hardworking Gin with a striking aromatic bite. Blended using native Toatoa, Tarata, Horopito, Rimu and Douglas Fir. Easy drinking and incredibly versatile you can sip this neat, on the rocks or mixed with East Imperial Old World Tonic
Recipe Suggestion Lime, Ginger, Cucumber, Gin & Tonic
1.5 parts Little Biddy Gin Classic
Juice of half a lime
4 cucumber slices
Small piece of ginger
Muddle together in a shaker the cucumber, ginger and lime juice. Add 1.5 parts of Gin and shake well. Strain over ice and top with tonic. Garnish with cucumber slices and a lime wheel.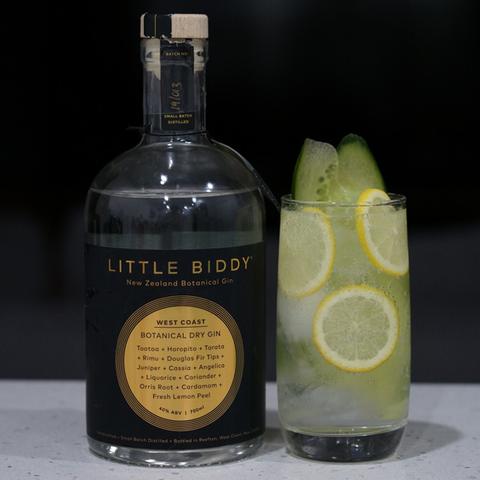 Little Biddy Pink Gin 700ml 43% abv
Style – Fresh & Floral
Featuring local Toyberries, Blueberries, Lavender, Navel Orange, Rosemary and Kanuka. This refreshingly vibrant pink gin is sweet and floral, yet complex with underlying earthy rainforest characters. Serve this with Tonic or even Soda Water and fresh berries to garnish throughout the Spring and Summer months.
Recipe Suggestion – Berry Delight
30ml Little Biddy Pink Gin
15ml lemon juice
15ml sugar syrup
2 dashes orange bitters
Sparkling Wine
Add gin, lemon juice, bitters and sugar syrup to a shaker with ice. Shake well and double strain into a champagne flute and top with your favourite Sparkling Wine. Garnish with a flower or a twist of lemon.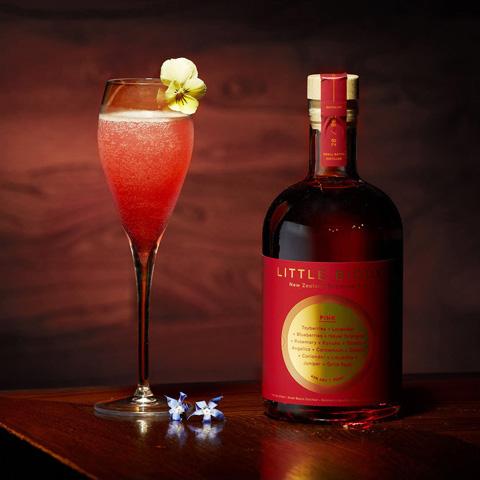 Little Biddy Gold Label 700ml 43% abv
Style -
A botanical intensity like you've never experienced, from the lofty heights of the rainforest canopy to the depths of the wild water sources feeding it. Watercress, Snow Moss, Kahikatea and Toatoa all deliver a soulful aromatic expression, with a hint of wasabi freshness, sweet caramelized Lime and a delicate earthy minerality. Enjoy with East Imperial Yuzu Tonic or Soda water
Recipe Suggestion – Rainforest Negroni
30ml Little Biddy Gold Label
30ml Strawberry infused Campari
30ml Red Vermouth
Stir all ingredients with ice in a mixing glass. Pour chilled over one large piece if ice into a short rocks glass. Garnish with a slice of orange.
*To make Strawberry Campari let 200grams of muddled fresh strawberries steep overnight in 400mls of Campari. Fine strain the seeds out and decant flavoured Campari into a bottle.
The future is bright for Reefton Distilling Co. and they have certainly set out to catch the attention of the world with their uniquely Kiwi offering and their award-winning quality craftsmanship.
And equally important is that they have revived that pioneering spirit once more, not only for Reefton itself but also for regional towns throughout the country. It's been truly wonderful to see a resurgence of small enterprises especially Distilleries, brave enough to take their businesses back to the regions. And in a Global lockdown time, essential for their survival and great to get Kiwis visiting these regions once again. Well done Reefton Distilling Co!