Pink Boots Society are celebrating International Women's Day

Today around the world, people are celebrating International Women's Day, a day dedicated to championing the advancement of womens rights and gender equality. The day itself is celebrated in several ways around the world; here in New Zealand a group of women called Pink Boots Society plus other female guests from the beer industry, got together to chat about this year's theme of #BalanceforBetter and brew a beer.

The Pink Boots Society was created to assist, inspire and encourage women beer industry professionals to advance their careers through education. Everyone who is involved in the society has some sort of connection to beer – whether it be brewing, packaging, serving or writing about beer there are women from all corners of the industry. Founded in 2007 in the US, but since spread across the globe, it's likely you've drunk a Pink Boots beer at beer festivals such as Beervana and GABS or been served by a beer-ista who's education was in part thanks to Pink Boots.
Although we often get together in our different regions to brew, Wednesday's brew day was unique as instead of getting stuck into the brew straight away we started with speakers from three influential women in the beer industry, sharing their stories and how they balance their life and wellbeing alongside the 2019 International Women's Day theme of #BalanceforBetter.
Christina Woods, one half of Liberty Brewing, touched on the difficulties of balancing family life with life owning a brewery. "Quality over quantity" time was a key message, touching on the fact that she always tries to have at least five minutes one on one time with her children each day, ensuring that the time they do spend together they get her full attention. She also notes that living and working with your husband can be tough, with work often overflowing to the dinner table it's important to always make time for family moments in between the hustle and bustle of ordering labels and hops and everything else that comes along with owning a brewery!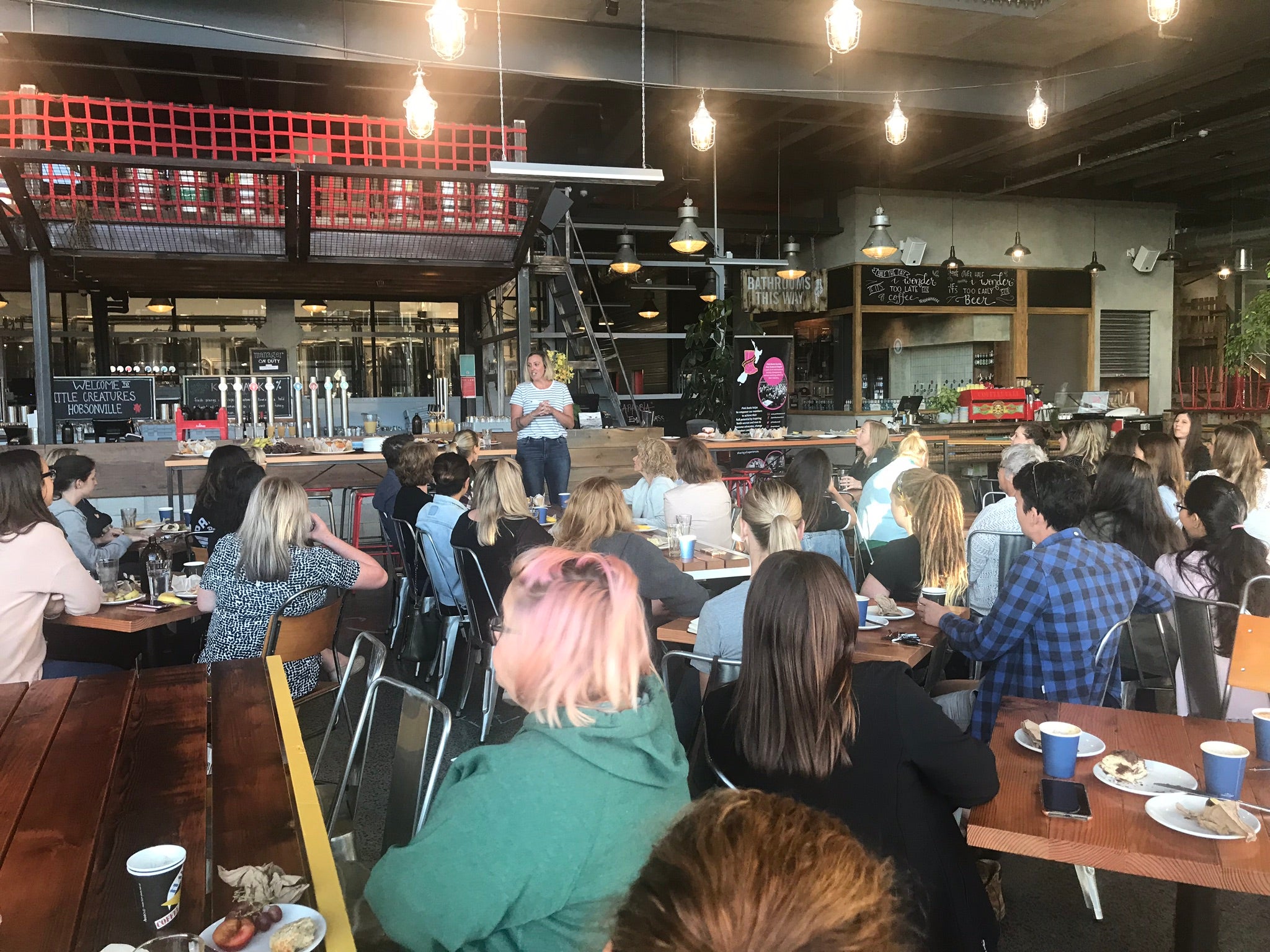 Speaker: Christina Woods, Liberty Brewing

The next speaker was Hannah Miller-Childs from Behemoth Brewing and a Lady Butcher. Hannah is wife to "Beer Giraffe" Andrew Childs from Behemoth, originally starting out at Behemoth in an office role, and she jokingly told us that her job title hasn't changed since, despite taking on most of the Behemoth day to day operations. One thing that certainly affects Hannah's day to day balance is that she also has her own business, A Lady Butcher, which she successfully runs alongside all her duties at Behemoth. Hannah touched on balance, in particular with staff and being empathetic whilst also being professional, and also took us through stress and the impacts that it has had on her life.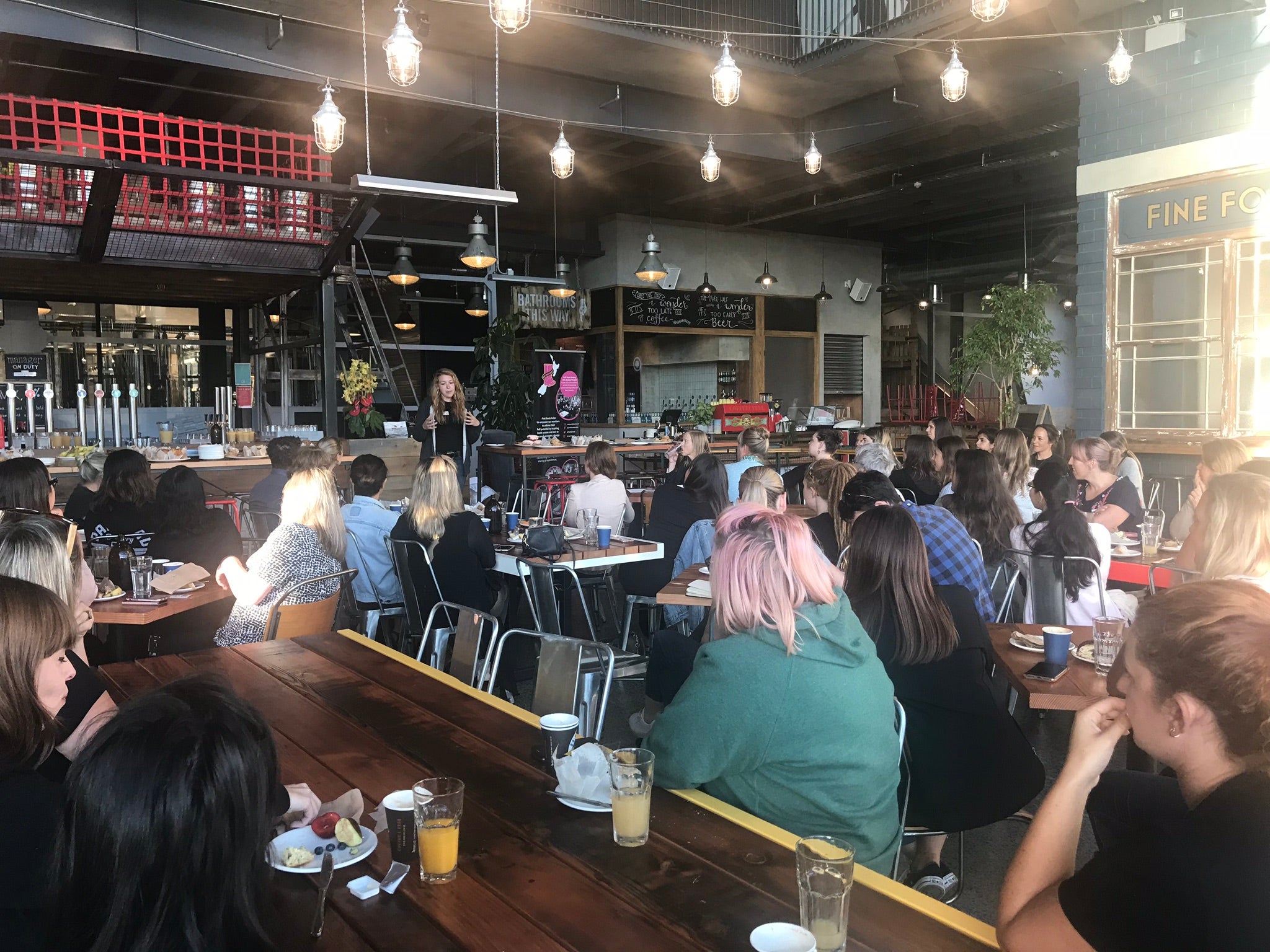 Speaker: Hannah Miller-Childs, Behemoth Brewing

Our last speaker was Alison Futcher, Craft Beer Brand Manager at Lion. Fifteen years working with Lion Nathan has taken Alison on a journey, from store buyers not wanting a bar of a young female selling them beer, to a huge amount of respect from not only male, but all her co-workers (although, she admits, women do have to perhaps put a little bit more effort in to garner that respect in this industry). Alison touched on family, moving across the country for work, and how much she loves holding one of the most important beer jobs in a very male saturated industry in New Zealand.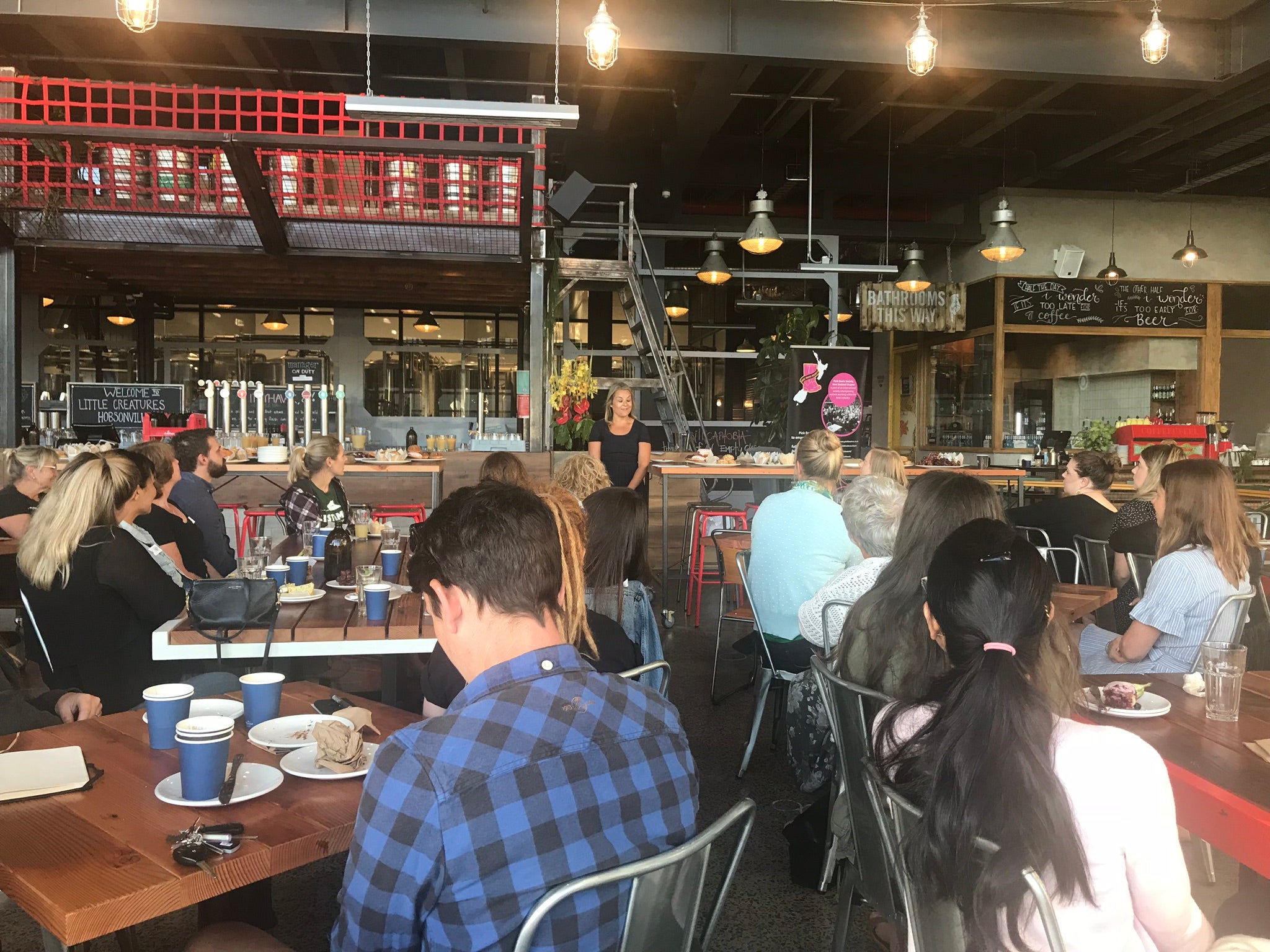 Alison Futcher, Lion Nathan

Once the speeches were over and everyone got some extra coffee (and donuts!) it was time to brew. The smaller group of us brewing donned our safety glasses, went through the oh so important health and safety, and were ready to get stuck in! Pink Boots Auckland members have made a lot of brews along the way at many different breweries, and we were lucky enough on this day to be brewing at Little Creatures Brewing's brand spanking new brewery in Hobsonville. After eight years of searching for the perfect waterfront venue, Little Creatures settled on the former Sunderland sea boat hanger in the Catalina Bay precinct and have invested $20 million on the project. If you're unsure on how big that building is, google Sunderland sea boats – it's an extremely large space!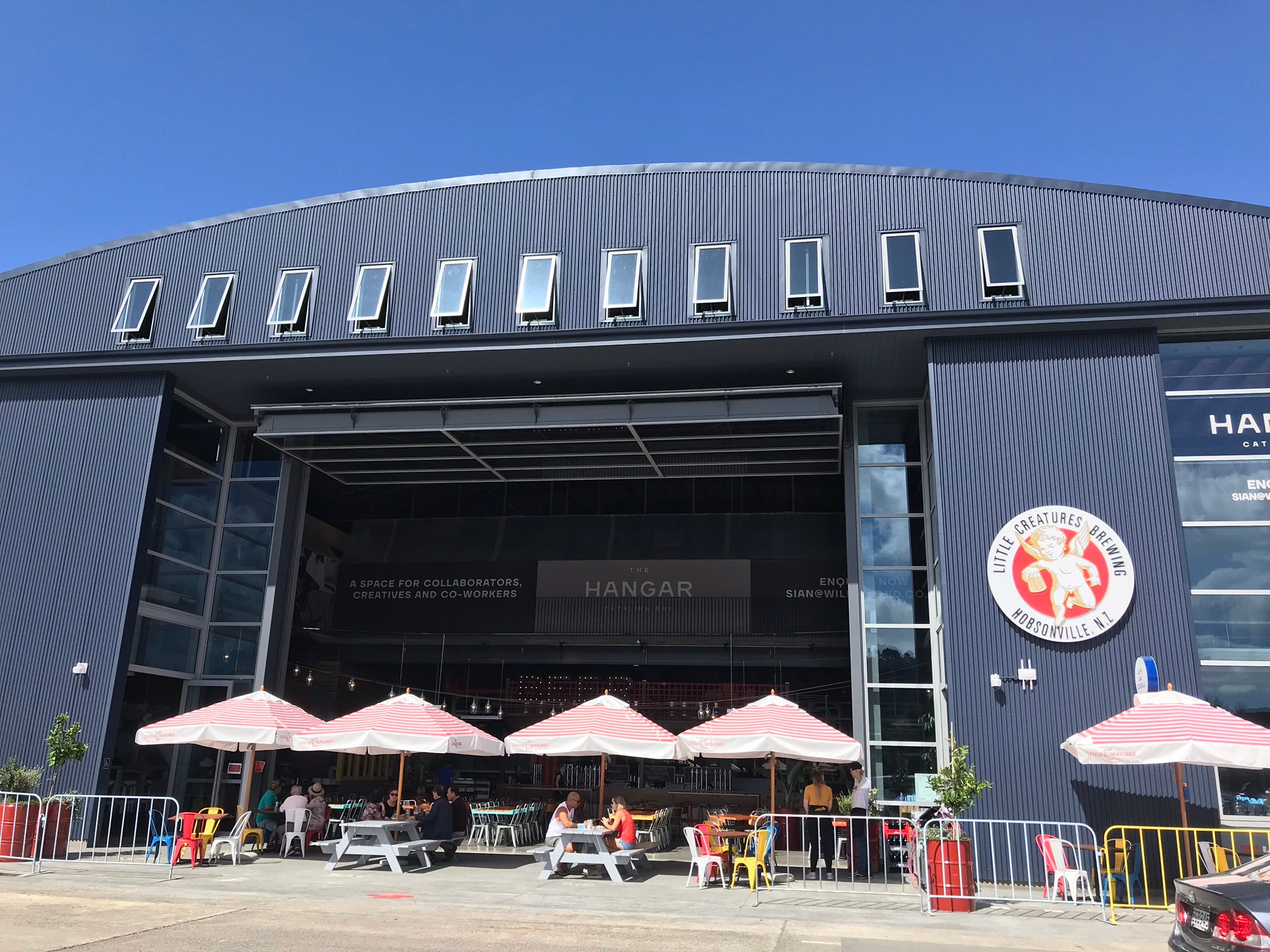 Little Creatures Brewery, Hobsonville

With the brewery producing it's very first beer in January, we were all excited to see and use the new Little Creatures brewery, which is cabale of producing up to 180,000 litres of beer a year alongside three eateries and a Little Creatures bar. For this brew, we made a hazy pale ale that used The Pink Boot's Society's 2019 special hop blend of Loral, Glacier, Mosaic, Sabro and Simcoe. Pink Boots members in the US went to hop harvest, and specifically chose this blend of hops based on the aromas and tastes that they experienced, with all International Women's Day brews around the world using this special blend of hops.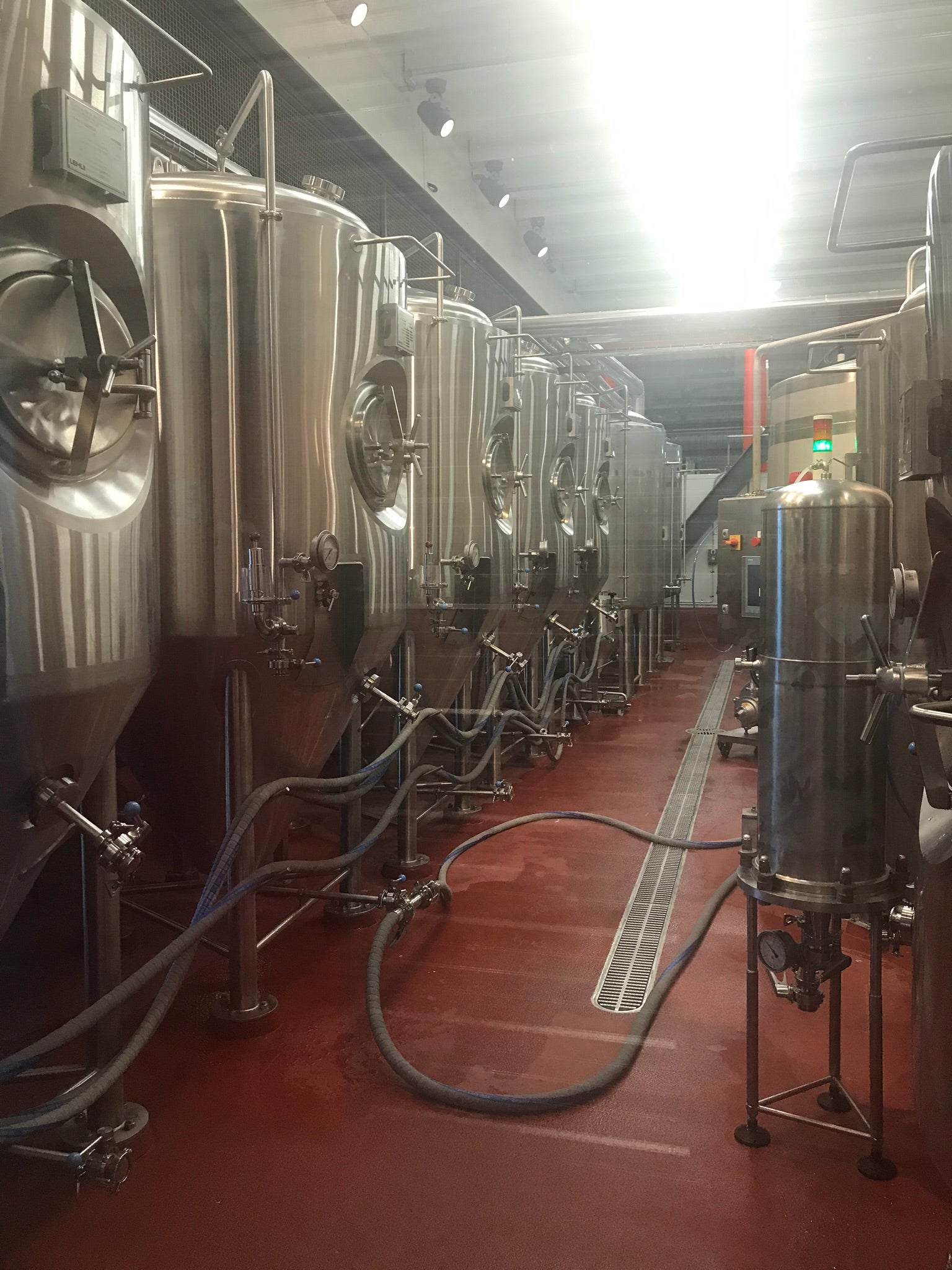 One of the biggest benefits of this year's brew, and Little Creatures, was the dreaded job of lugging the grain bags up to the mash tun for mashing in was done for us (thanks to the team) and all we had to do were lift the bags to waist height to tip into our mash tun for mashing. For those who know, lifting multiple grain bags above your head can be incredibly hard, and in my opinion one of the worst aspects of brewing!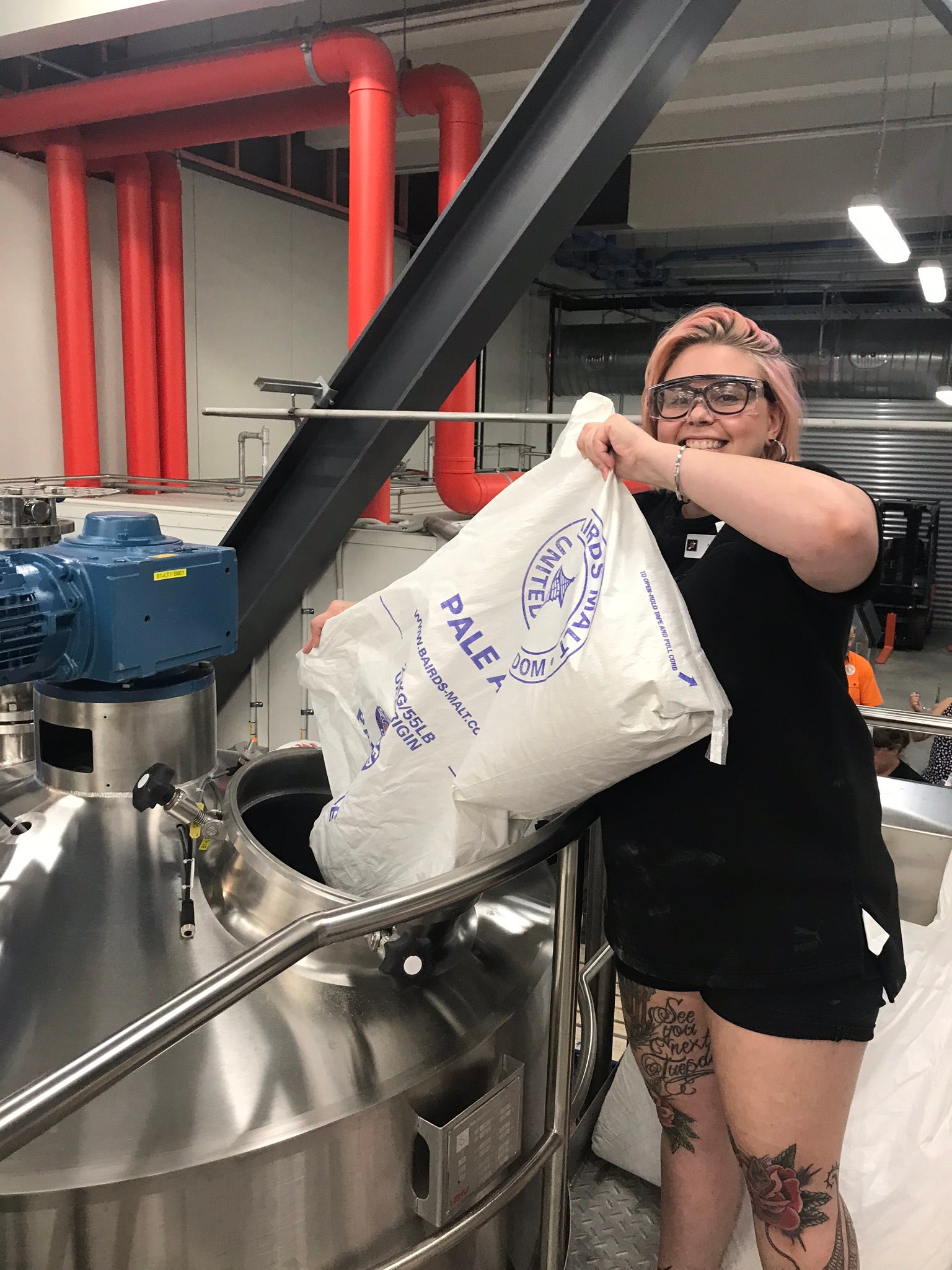 Alyssa Prentice, Pink Boots Member, tipping in the grain
After adding the grains and a full mash at 67 degrees, we began our sparging (the process of running hot water through the grain bed to extract the wort). Below is our sparging in action, all automated so that a constant level of water is kept on top of the mash.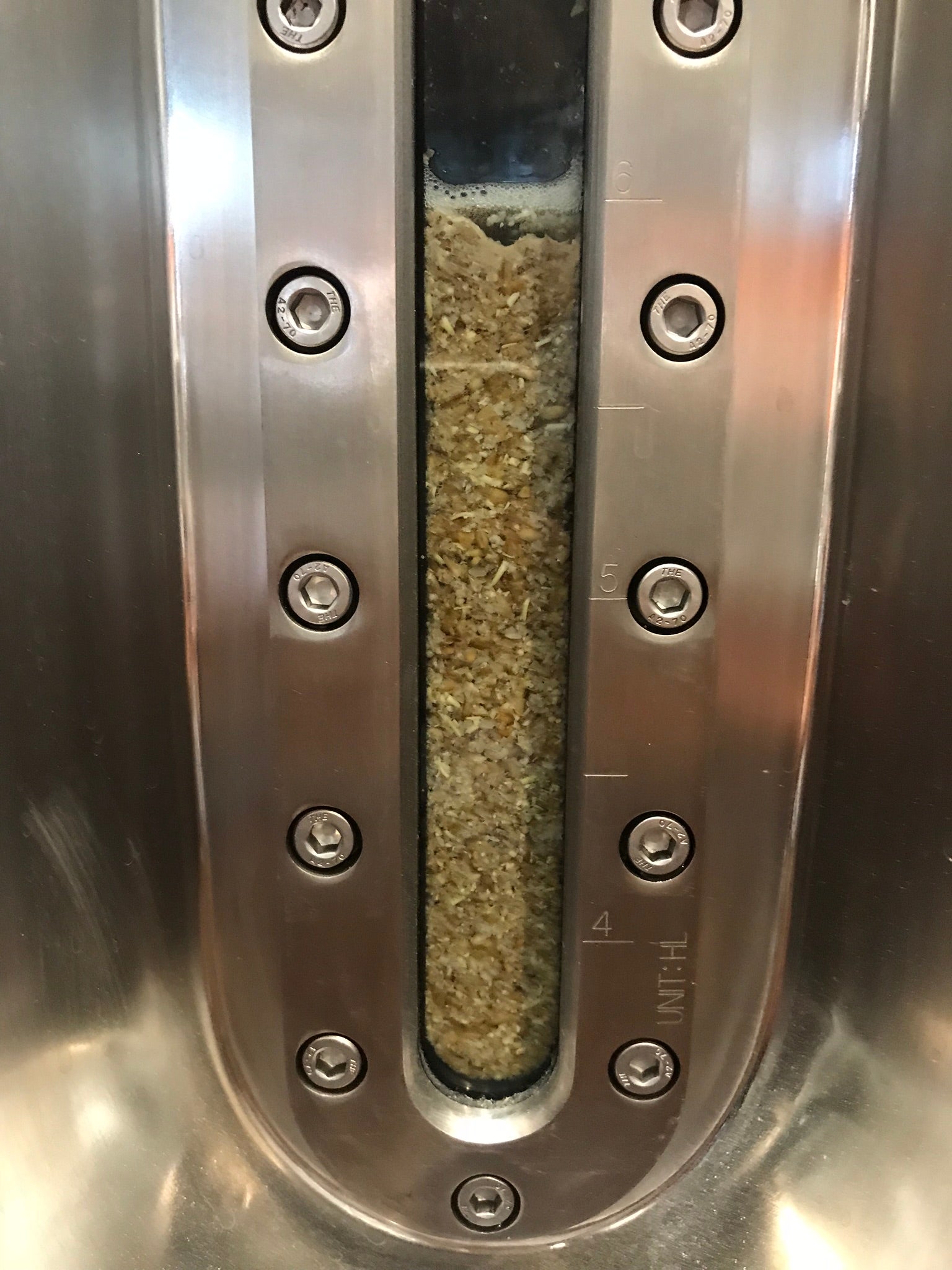 Sparging
What wasn't automated, however, was the transfer of wort from the mash tun to the kettle, which was simply done via gravity. As this took some time, we took this opportunity to have a well-deserved break and lunch!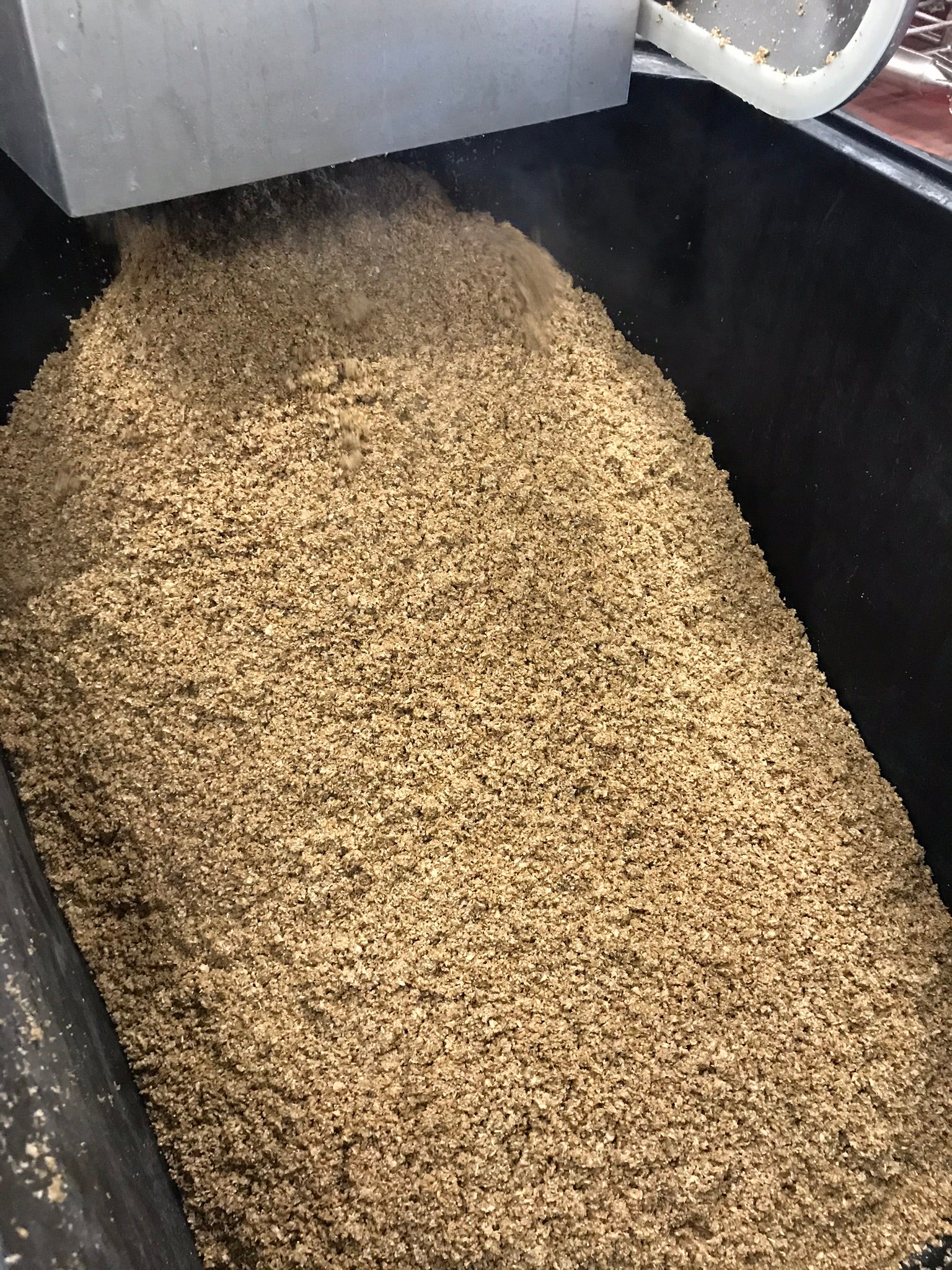 Cleaning out the mash tun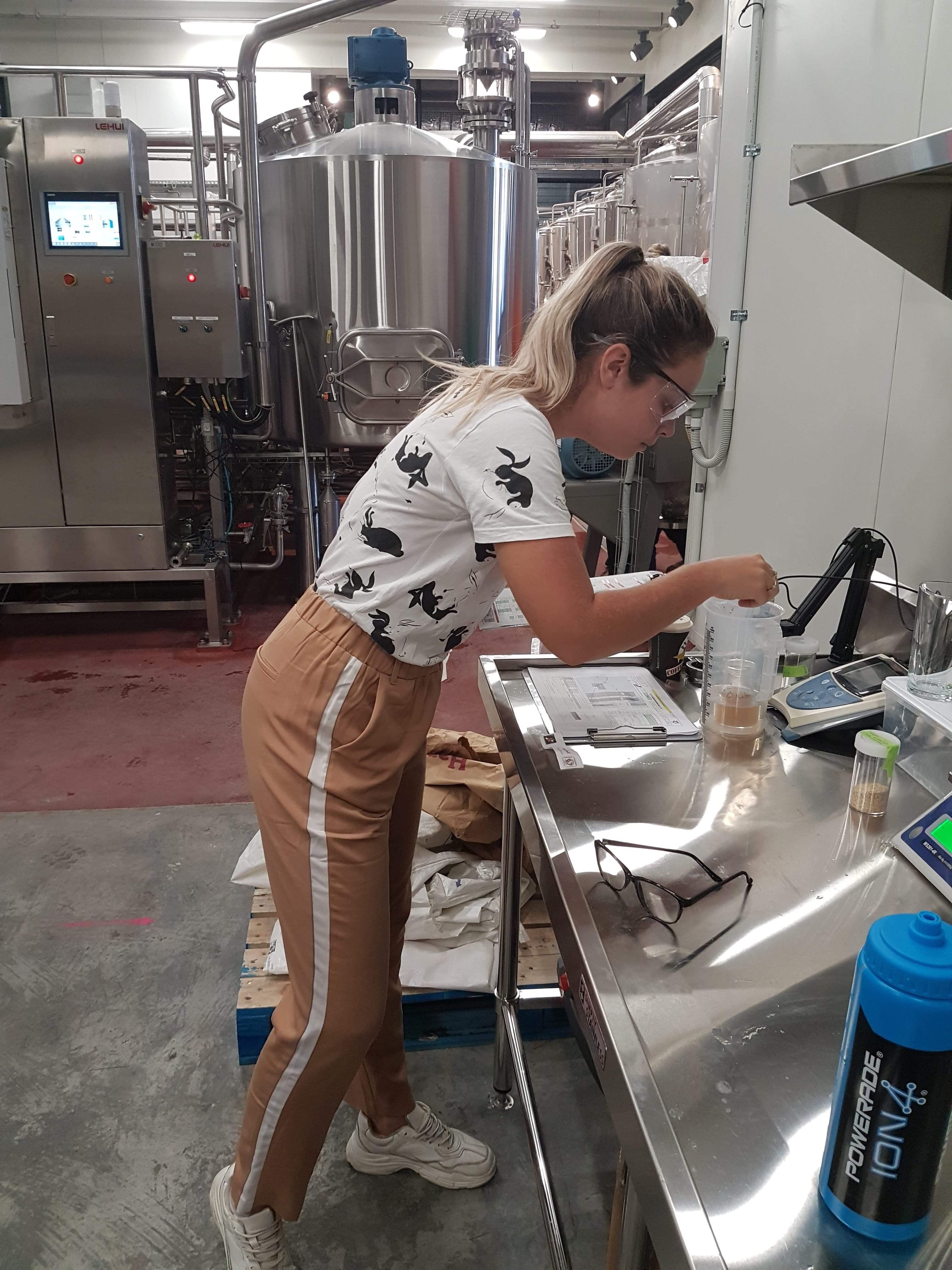 After lunch it was time for our hop additions, releasing those important resinous hop characters. The rest of the day was fairly cruisy for us, adding hops when required and keeping a close eye on our bubbling brew whilst doing the all-important cleaning jobs. By the end of the day our glorious, golden hazy pale ale was pumping into the fermenter and looking great. It will be a few weeks until we taste the final brew and get the final verdict, but all of us at the end of the day were quietly confident!
Unnamed as of yet, but ideas are floating around.. (cough, Hobsonville Haze), keep an eye out for Pink Boots Beer in bars around Auckland, including on tap at Little Creatures Brewery.
_____________
Georgia Davies
Beer Ambassador at FWDCo