Valli Wines Winemaker - Jen Parr
This is the third year of the 'Winemaker of the Year Awards', and the list of finalists reads like winemaking royalty. Jen was a finalist last year also, but the award went to Helen Masters from Ata Rangi. This year the finalists included Gordon Russell of Esk Valley, Larry McKenna of Escarpment wines, Peter Bartle of Vinpro, Alastair Maling MW of Foley Wines, and Andrew Keenleyside of Akarua.

You can't be nominated for these awards; you are chosen by a judging panel chaired by Bob Campbell MW. To be selected as a finalist two years in a row (only person to so), she well and truly deserves the crown of 'New Zealand Winemaker of the Year'.
Congratulations to Jen Parr, Gourmet Traveller WINE '2020 NZ Winemaker of the Year'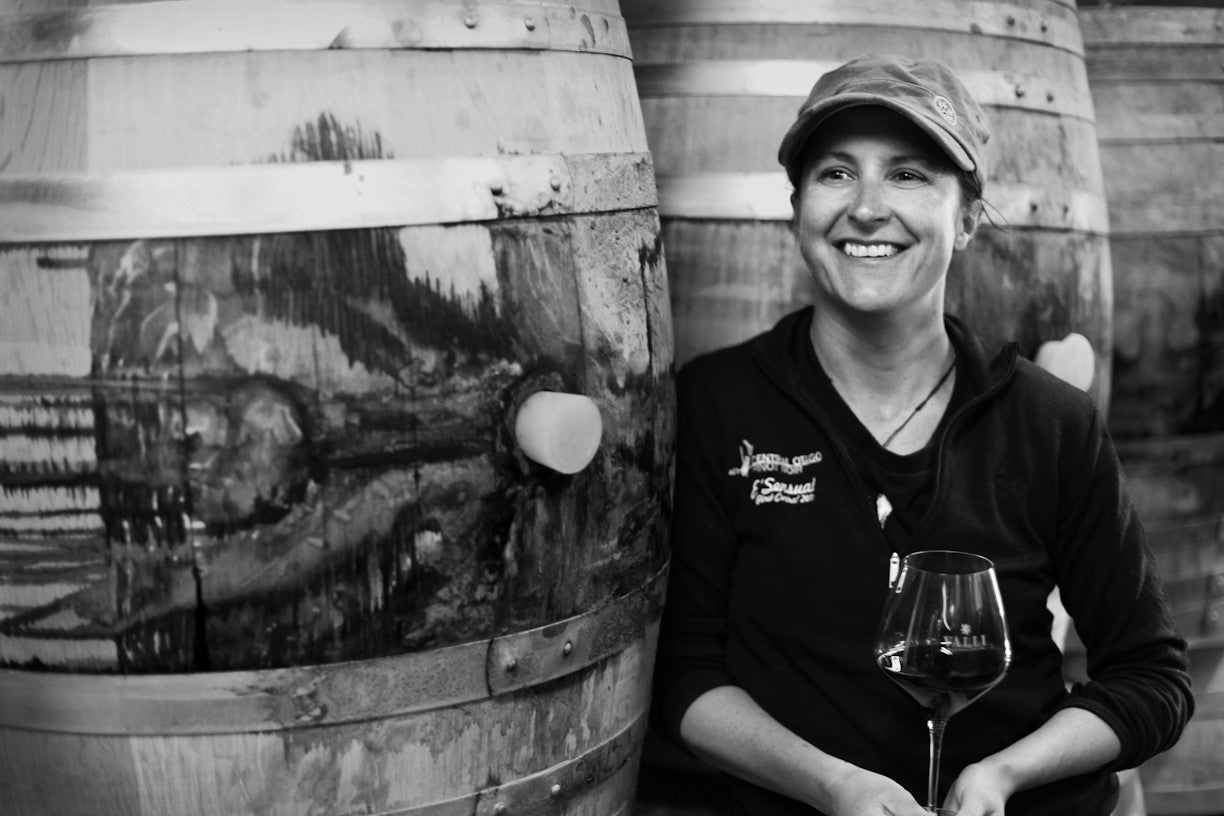 Highly regarded, Jen is the talented winemaker for Valli Wines in Central Otago. Their sub-regional expressions of Valli Bendigo, Bannockburn, Gibbston and Waitaki Pinot Noir are simply magnificent. Jen is also a consultant winemaker to several other wineries, including Wild Earth. She has won countless gold medals, Platinum Best in Show at Decanter Asia Wine Awards, Champion Wine of Show and Champion Winemaker Award in 2012 at the NZ International Wine Challenge.Working with Grant Taylor, a true pioneer of Central Otago wine and founder of Valli Wines, they make a formidable team. Their ethos; to create wines with honesty, integrity and a sense of place. "When you drink a Valli wine, you are enjoying more than just a wine: you are experiencing a place."
We managed to interview Jen about being named as NZ Winemaker of the Year.
FWD: Congratulations Jen! How does it feel to be NZ Winemaker of the Year?
Thank you so much.It has been very exciting and perhaps even more humbling. I feel quite lucky to receive this recognition and I'm even more inspired to do as much as I can to make NZ (particularly Otago, of course) recognised around the globe for crafting wines of quality and interest.
FWD: What inspired you to become a winemaker?
When I moved to London in the late 90's, I was exposed to wines from all over the world – including my first NZ Pinots. I love the way wine can make you stop in your tracks and take a moment to appreciate what is in the glass.The best wines actually can transport you in mind and spirit to the place they come from and you feel like you are standing right there in magic surroundings.
FWD: How would you describe your approach to winemaking?
My approach to winemaking is simple; it is somewhat emotive, very instinctive and led by observation.I am fortunate to work with extremely good fruit from well managed vineyards so my winemaking is more about practising restraint and focusing on subtlety.
FWD: What do you rate as the greatest wine you've ever made (yes, choose your favourite child)?
That is an easy question at the moment as it's fresh in my mind. Grant kindly gave me free reign to make a Valli wine that was a tribute to my late wine dog Missy who passed away at the end of 2018; aged 11. She grew up by my side in Bannockburn vineyards so I chose a special parcel of Bannockburn fruit and the wine is very much a liquid love song - made entirely from the heart. We are going to bottle it separately and give some of the proceeds to an Otago dog shelter (the one Grant's dog "Thiefy" came from).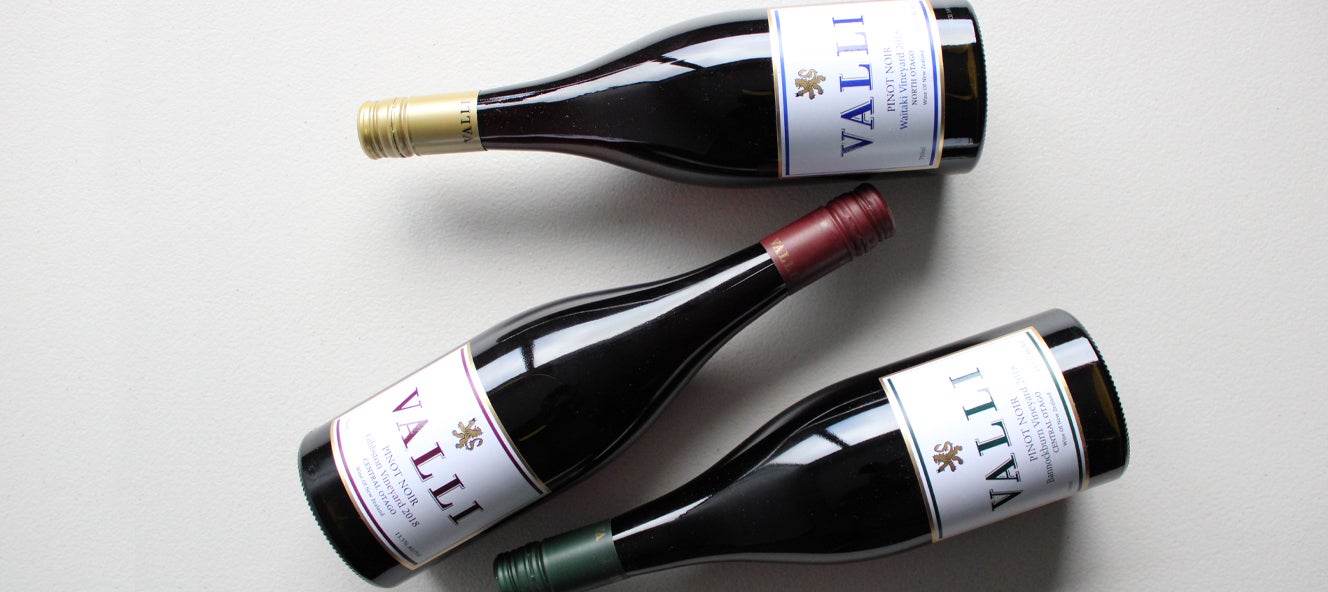 FWD: I have heard you label celebrity personalities to your Valli Pinot Noirs… Who are they?
Ha Ha – yes this is true. We spend so much time thinking about the wines they do almost feel like part of the family (although our family isn't quite this famous)... Gibbston for me is Audrey Hepburn – timeless and full of grace. Bannockburn is James Bond – reliable and it exudes sex appeal. Bendigo is Edmund Hillary – powerful, athletic and determined. Waitaki is Steve McQueen – ethereal and classic.
FWD: What led you to Central Otago and ultimately Valli?
My goal was to move to the South Island to make Pinot Noir and when a job came up at Olssens in 2007, I applied immediately. When I was promoted to head Winemaker in 2009, the owners asked Grant if he would be my mentor for a year so they could ensure I had the support I needed (and they could get feedback on how I was doing). After a year, he told them I didn't need his help and we stayed great friends. I admired Valli wines and their most indelible sense of place.We often spoke somewhat in jest about me joining Valli and eventually the time became right for us both to take the -plunge and the rest is history.
FWD: What do you love to drink apart from Valli of course?
I love drinking wines from all over the world and Chardonnay is high on my list at the moment. I'm trying to learn more about Italian wines and am planning to visit Rioja, Spain this winter.French wines always feature in my cellar and I have a lot of Cristom Pinot from Oregon. When I take a break from wine, I enjoy gin and good single malt.
FWD: When you're not winemaking, what do you love to do?
I spend as much time outdoors as I can skiing, mountain biking, tramping and walking our dog, Zeffer.
FWD: Your favourite holiday spot?
I love France and plan to return many times in my lifetime. But from a practical perspective, I love getting out into NZ's bush – away from people and out of cell phone coverage equipped with a "platypus" full of wine.
FWD: Top thing to do in Central Otago that's off the beaten path?
There are a lot of walks that are lesser known but I'm afraid I can't tell you or they will find their way to Instagram. My two new favourite cellar doors to visit are Maude overlooking Lake Wanaka and The Stoaker Room (Wild Earth) near Lake Dunstan in Cromwell.
FWD: What's the next big thing in New Zealand wine?
I think Chardonnay will continue to reach new heights and there will be increased plantings on good sites with the right clones. I also think the uptake in Organic farming will continue to grow – let's hope so.