William Grant & Sons sure know how to make exceptional Whisky, with brands like Glenfiddich, The Balvenie and Monkey Shoulder under their belt, Aerstone is the latest in their offerings, celebrating to distinct styles of Whisky, carefully aged for 10yrs and at great value. Whether you prefer a smoky, rich and full bodied Whisky, or a complex yet delicate smooth sipper, Aerstone covers both with both quality ingredients and taste.
Aerstone Land Cask 10yr Single Malt Scotch Whisky 700ml
Land cask is for those who like their whisky rich and smoky, aged at warehouses inland and using Highland peat to impart its smokiness.
Nose: Earthy peat smoke and vanilla pod, with a briney note, black pepper, smoked meats and burnt rubber, with just a touch of fresh fruity sweetness.
Palate: Balanced sweet and smoky notes, with aniseed, burnt brown sugar, charred oak and salted honeycomb. Then there's olive brine, barbecued citrus fruit and smoked meats.
Finish: Sweet and smoky battle it out on the finish, with vanilla fudge and peat smoke alongside dry, spicy oak.
Aerstone Sea Cask 10yr Single Malt Scotch Whisky 700ml
Sea Cask underwent it's aging in warehouses by the sea, imparting the climate into it's palate

Nose: Buttery toffee, creamy vanilla, freshly baked shortbread, honeyed malt, orange citrus and a dusting of cinnamon and cocoa.
Palate: Floral malt, nougat, vanilla sponge and more honey, with orange sweeties, icing sugar and earthy oak.
Finish: Notes of clove, candied lemon and vanilla pod linger, as a pinch of salt appears on the finish.
Sort By Rank
Product Name
Price (Lowest)
Price (Highest)
Popularity
Newest
Rank

From distinguished William Grant comes these two stylistic showcases at incredib
1
1
2
3
4
5
6
7
8
9
10
11
12
13
14
15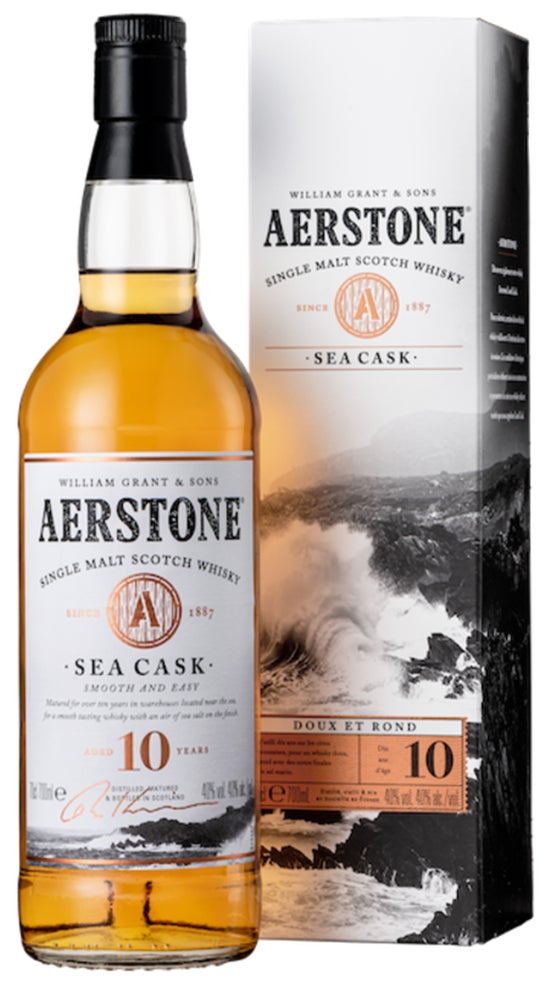 Lighter and floral whisky from iconic William Grant & Sons!