10 Questions with Alexi Daste of Clarendelle Wines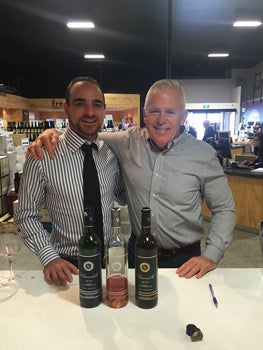 We were fortunate enough to host Alexi Daste from Clarendelle Wines and Chateau Haut-Brillon when he visited Auckland.
Can you provide us with a brief history of Clarendelle?
Clarendelle was the idea of Prince of Luxembourg, who is owner of Chateau Haut-Brion. When he was invited to Hollywood parties or cinema party, he wanted to bring a wine that is a classic Bordeaux. He didn't really have that in his cellar, so he decided to create it and that's why he created Clarendelle. Which is the first premium wine from Bordeaux. It's between the Petit Chateau and the classified growth, something which is easy to drink and a very classic style from Bordeaux. That's really the idea of Clarendelle.
How many countries is Clarendelle sold in?
It's about 65 countries now. We're launching in four or five countries every year so it has been growing very, very quickly. We are very happy and now we are going to start distributing in Africa. We are already in South America, North America, Europe and Asia except we are not yet in Fiji. The next challenge is Africa.
What influence does Chateau Haut-Brion have on Clarendelle?
It's actually the big brother of Clarendelle in the sense that we use the same winemaker for Chateau Brion and for Clarendelle, which is unique. It's only Bordeaux wine where you can taste the knowledge of the first classified growth winemaker and also inside of the wine we use part of the wines from Chateau Haut-Brion to produce Clarendelle. So that is two facts, the winemaker and the grapes we are using inside the wine, which are a strong influence on Clarendelle. Chateau Brion is a direct big brother of Clarendelle.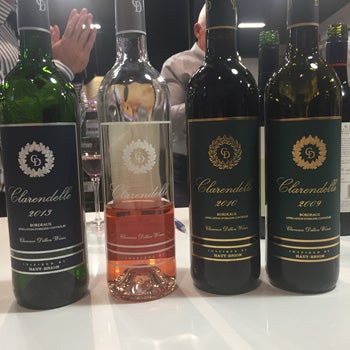 Which areas of Bordeaux are the grapes sourced?
We want to produce classic style from Bordeaux. What we do is for the red wine is we go to Saint-Emilion and Pomerol to get a medium bodied style, quite complex and quite feminine. The white wine we go more in the South of Bordeaux, it's called Graves and Pessac-Leognan because they are producing really, really nice white wine with some tropical fruit style with a bit of pineapple and lychee and with a very nice complexity in the wine.
What makes Bordeaux so special?
I'm from Bordeaux so it's difficult. I would say the guys from Bordeaux maybe not the wine but Bordeaux is special because it's the first region of wine, which has been able to promote itself as a wine region. I don't believe we produce better wine than the others. I don't believe Bordeaux wines are better and actually, I've been tasting here in New Zealand some beautiful wines but I think in just the fact that we were the first to make a classification with Napoleon, 1885 classified growth, which makes Bordeaux very famous.
We organize a system in Bordeaux, which is a bit special, it's when you have the producer, you have the importers and between them you have the negociants. These negociants are unique in Bordeaux. There are about 400 companies who are promoting the same Bordeaux classified growth. This gives you a strong visibility around the world.
I know you are based in Jakarta so how much of your time is spent travelling for work and where do you frequent?
My work is not really working so it's fine! Basically, I travel maybe 10 days a month, one week a month so it's reasonable. I like also enjoy being at home and to getting some wines with some friends. It's also nice sometimes to go around and travel and receiving a very warm welcome like I have here in Auckland. I would about 30 percent or 25 percent of my time so it's decent.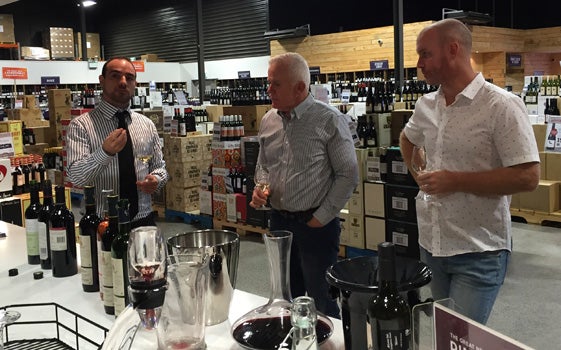 How did you get interested in wine?
My father is actually very well involved in the wine industry - he's a member of a brotherhood from Bordeaux. I started to get wine when I was 14, 15. I remember when I was 18 years old I tasted Chateau Margaux 1982 and it was the first time I really enjoyed this kind of wine. I remember when I tasted the wine I could see myself as a baby in the farm, a strong souvenir flash, which came to my brain and then I realize, 'Wow, wine is also about emotion and about pleasure and it's really meaningful'. I started to think about wine at the time.
How has the wine industry changed since you've become involved in it?
I don't want to talk about the wine industry I prefer more to talk about the Bordeaux wine industry; I'm more used to this wine. The wine industry now is growing, because, whatever people say, at the end of the day we have more and more people drinking wine. Every day you have new customers who comes into the market, to the worldwide market of wine. This is thanks to the great marketing of New Zealand and Australian wines that make the Asian customers, for example, go from the spirits to wine and they usually start with some strong and full-bodied Shiraz with high alcohol.
Once they get to this point, they usually want to start discovering the wine universe and then they will begin with new world and old world. People now are more and more knowledgeable, so from the producers' side it means we cannot cheat and we cannot trick the customers. We need be honest with what we do. If we are promoting quality, it means we need to put effort in, it means months of work.
That's why, for me, each time I'm tasting a wine, even if I don't like it, I still respect the work that is behind it – except if it is really a marketing wine - that's something I don't like - but otherwise, we try to put efforts, months and sometimes years of work into it. Now customers are really knowledgeable so we need to match this knowledge and expectations.
We now sell more and more value for money wines and we have very elite wines, which are the price of a dream and the price will go on increasing.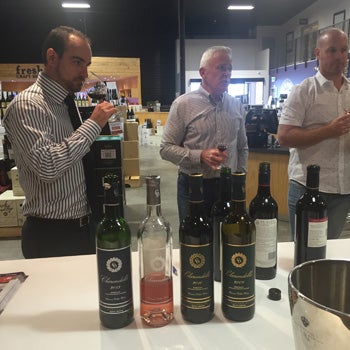 What's your perception of New Zealand wine? Had you tried much before you came here?
I tried the big brands which are easy to find outside New Zealand. Yesterday I tried some very, very interesting Pinot Noir, Pinot Gris from New Zealand, something I didn't even know was existing. For me, New Zealand wines is a bit like a young lady, which is very sensitive to approach and is very complex and mysterious. Of course, you have more power and more sugar inside the wine, which makes them sweeter but you have very, very nice wines with silky tannins, which make it very enjoyable to drink. We have to be careful in Bordeaux.
What has been your most memorable wine experience to date?
It's not because I'm working for Chateau Haut-Brion, but I think my most memorable souvenir is Chateau Haut-Brion 1961, which was a legendary vintage in the 60s. When you come to this level of wine then it's not about technical perception, it's really more about feelings. The feeling I had when I got this wine in my mouth is like the feeling of a horse riding into your body with the power of the tannins, and then go to the very smooth finish where you have the feeling this horse is at the beach, at sunset - very romantic and a classic style with a delightful finish.
I was very surprised by the power of this wine. That was an amazing souvenir and that's something you don't have very often. Of course, we're not the only one to produce this kind wine but it's really, really nice when you try this kind of wine.