With the timing of new vintage releases this year we chose September to host our Annual 'Fine Wine Delivery New Zealand Pinot Noir Showcase'. A stunning collection of 30 Pinot Noir's from around the country all tasted, rated and guaranteed by our panel of experts.
The selection process....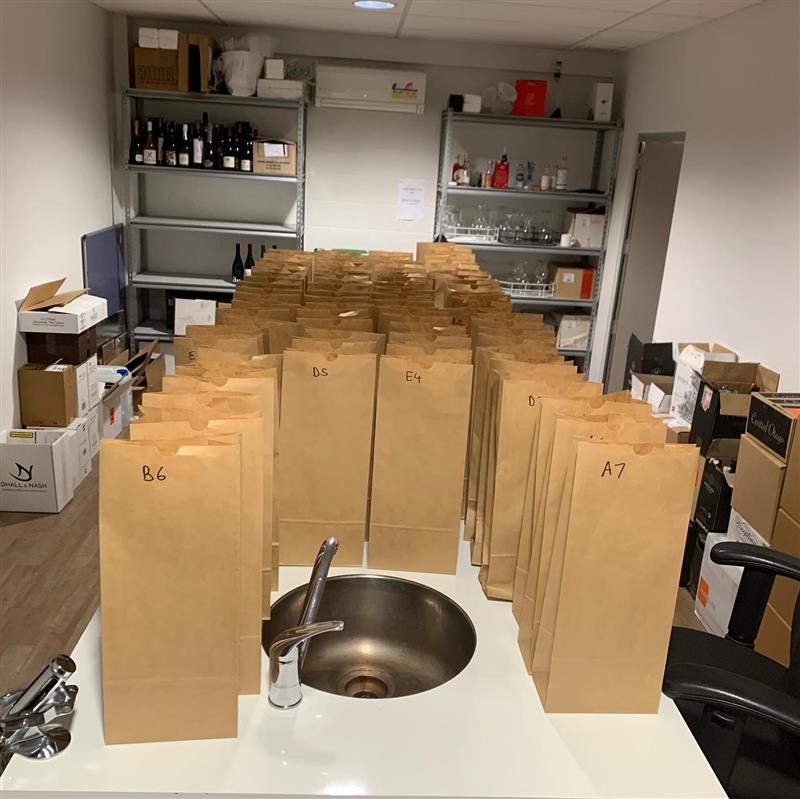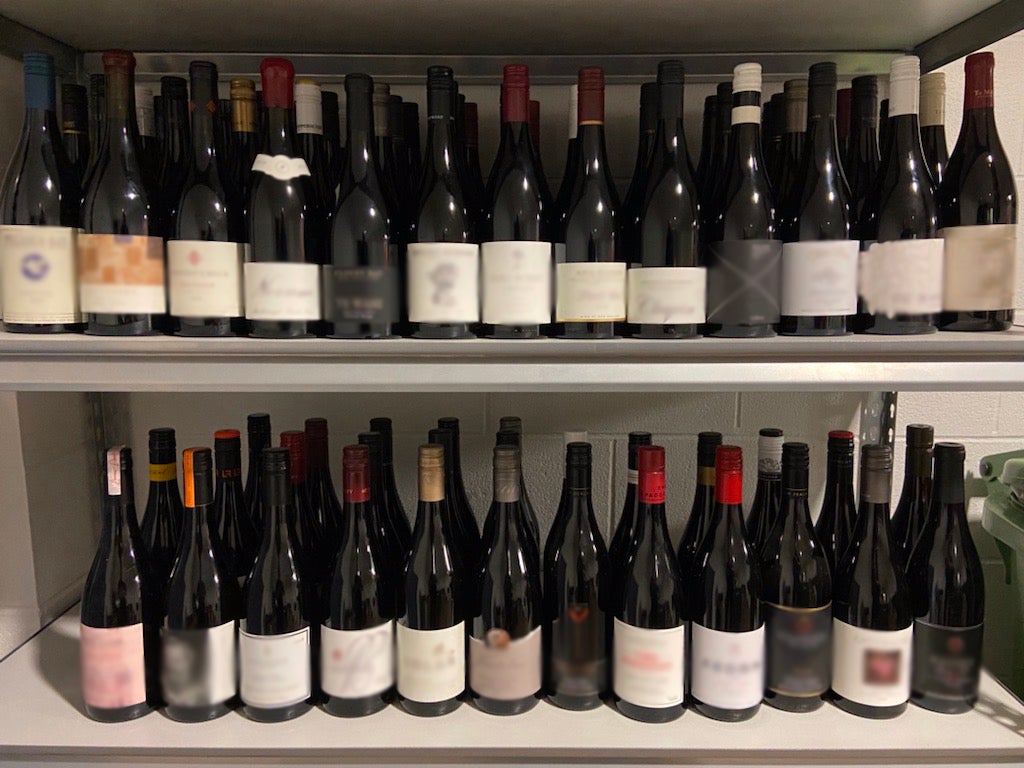 NZ Pinot Noir is deserving of and in fact demands an annual showcase. Fine Wine Delivery have been holding annual showcases since 2001, this year is our 20th year.
We begin by inviting submissions from NZ's better performed Pinot Noir producers across all regions, styles and price points. After assessing initial submissions, we narrowed responses to just over 100 Pinots.
Those wines are then reviewed by our expert tasting panel over a two day blind tasting process, necessary to avoid any unconscious bias. After tasting, each Pinot is given a rating out of 100. Interim notes are recorded detailing specific aromas and flavours with textural, tannin and acid assessment. More detailed notes are later compiled for the Pinots making the final selection.
It's fascinating when the bags are removed from the wines after final marking. There are always a few surprises, Pinots you expected to make the cut that did not and those that genuinely surprised with their inclusion. For all our 24-years we have "Tasted, Rated & Guaranteed" every wine and beverage we sell, so our customers can be certain of quality whichever product they choose. Now with our global leading "Expert Assist" tool, our customers are empowered to make personalised style choices to a level of accuracy and satisfaction not available anywhere else in the world.
Regional Pinot Noir styles....
New Zealand's Pinot Noir regions all produce unique flavour and structural characteristics. Within any region, sub regional influences exist for example Central Otago has classic regional style definition, but the diverse soils and microclimates of sub regions such as Gibbston Valley, Bannockburn, Wanaka, Bendigo and Alexandra all provide definitive underlying sub regional characteristics. Same can be said of all Pinot producing regions, Martinborough, Wairarapa, Marlborough, Nelson, Waipara et al. The below reference from the NZ Wine Institute brilliantly explains NZ Pinot Noir production and regions including their regional climate influence.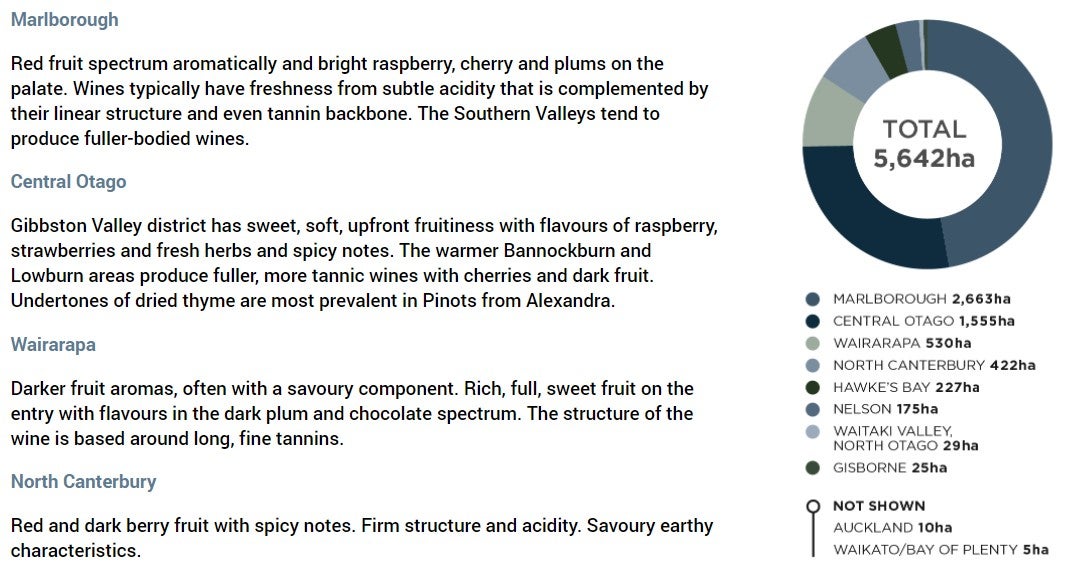 *Source NZwine.com
A few other fun facts about NZ Pinot Noir:
It is our most popular red grape variety and our second most exported variety behind Sauvignon Blanc.
Although its first recorded plantings were by Mission in the Hawkes Bay in 1889, it's popularity has risen dramatically in the last 30-years.
In 1989, NZ had 141 hectares of plantings, rising to 2,000ha in the year 2,000.
Latest NZ Wine Growers figures put plantings at 5,642ha with exports closing in on the 20 million bottle mark annually.
There seems to be no stopping Pinot Noirs rise from here!!
Standout Pinot's from the showcase...
New Zealand Pinot Noir is "World Class" these days. Our site selection, increasing vine age (now abundant 20+year old Pinot Noir vineyards in NZ) and wine growing and making experience is second to none. On quality we compete well internationally benchmarked against red Burgundy and Oregon and we are generally considerably better priced than our global peers.
Although the final "2021 Showcase Selection" of 30 Pinot Noirs all tick the boxes on quality and relative value to asking price, there are a myriad of flavour profiles among them. Everyone has their own personal style preferences that have much to do with taste and little to do with quality/price. Below were some stand out drops from the selection our panel of experts particularly enjoyed.
This Kumeu Village Pinot Noir stood out for exceptional quality and at sub $20, it makes it a bargain beyond belief! The supreme winemaking talents of Michael Brajkovich have pulled the hat out of the bag again in producing this stunning, almost Burgundian style Pinot from, wait for it…. Hawkes Bay.
An interesting bouquet with aromas of milk chocolate and even yoghurt, suggestive of the Malo-lactic fermentation, giving way to a whole bunch, herbal spicy lift with salt, seaweed, and violets on the nose.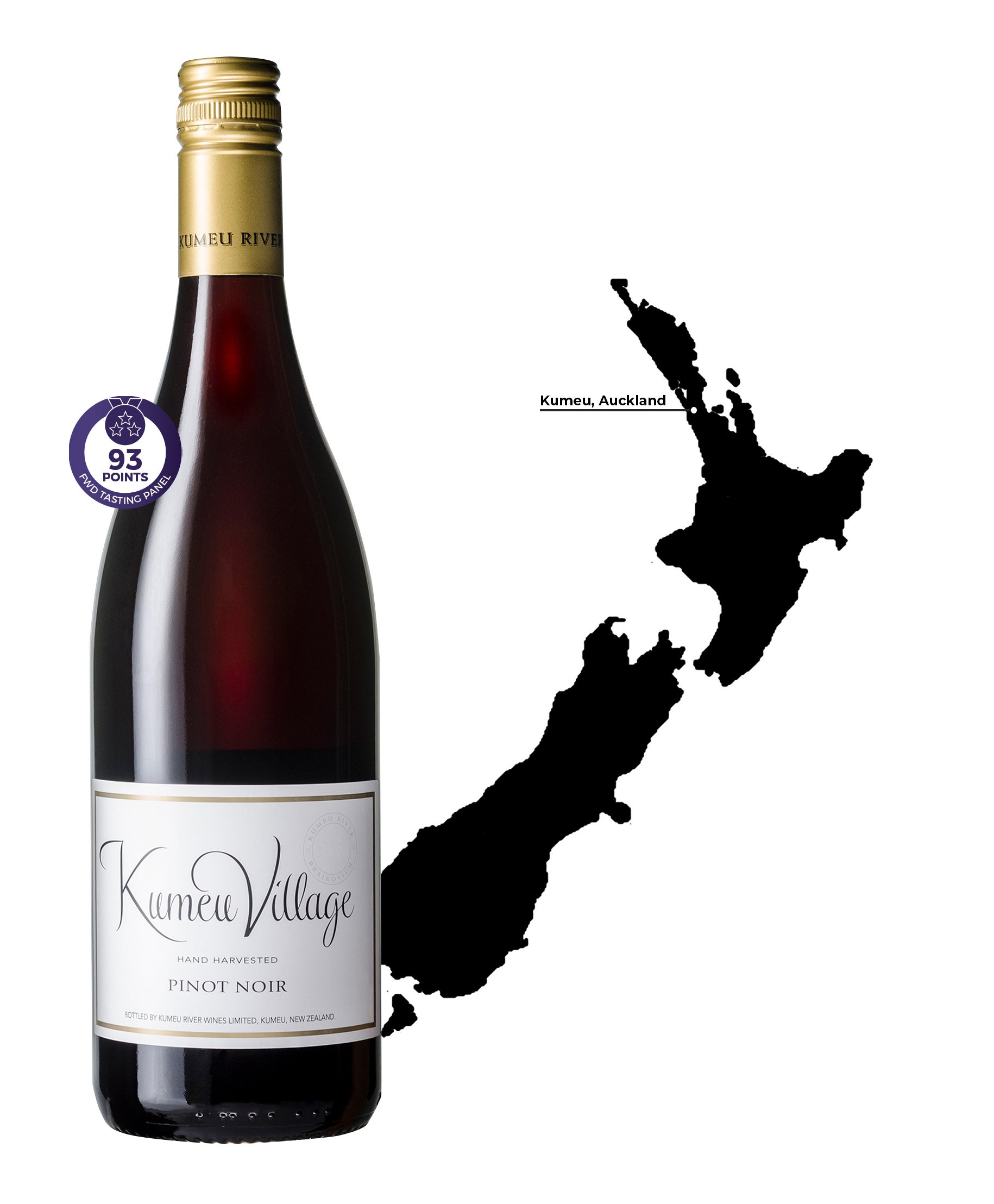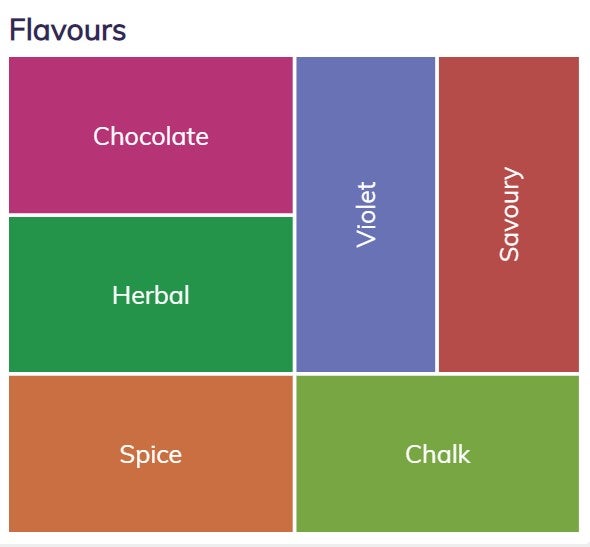 Te Mata Estate Alma Pinot Noir 2019
At the launch for the first Alma Pinot Noir, Phillip Brodie, the winemaker, spoke animatedly about Pinot Noir being a passion very close to his heart, and how this wine was his baby. This wine has been 20 years in the making, with the vines first planted at Woodthorpe in 1999. Meticulously crafted, Te Mata have gone to great lengths to ensure their first Alma Pinot Noir was one of the finest expressions of the grape you could find. And their second is just as good, if not better. It is easy to see the thought, effort and skill that have been poured into this wine. It is exceedingly aromatic, youthful and a polished new entry into the world of Fine Wine. Drink from 2022 – 2027.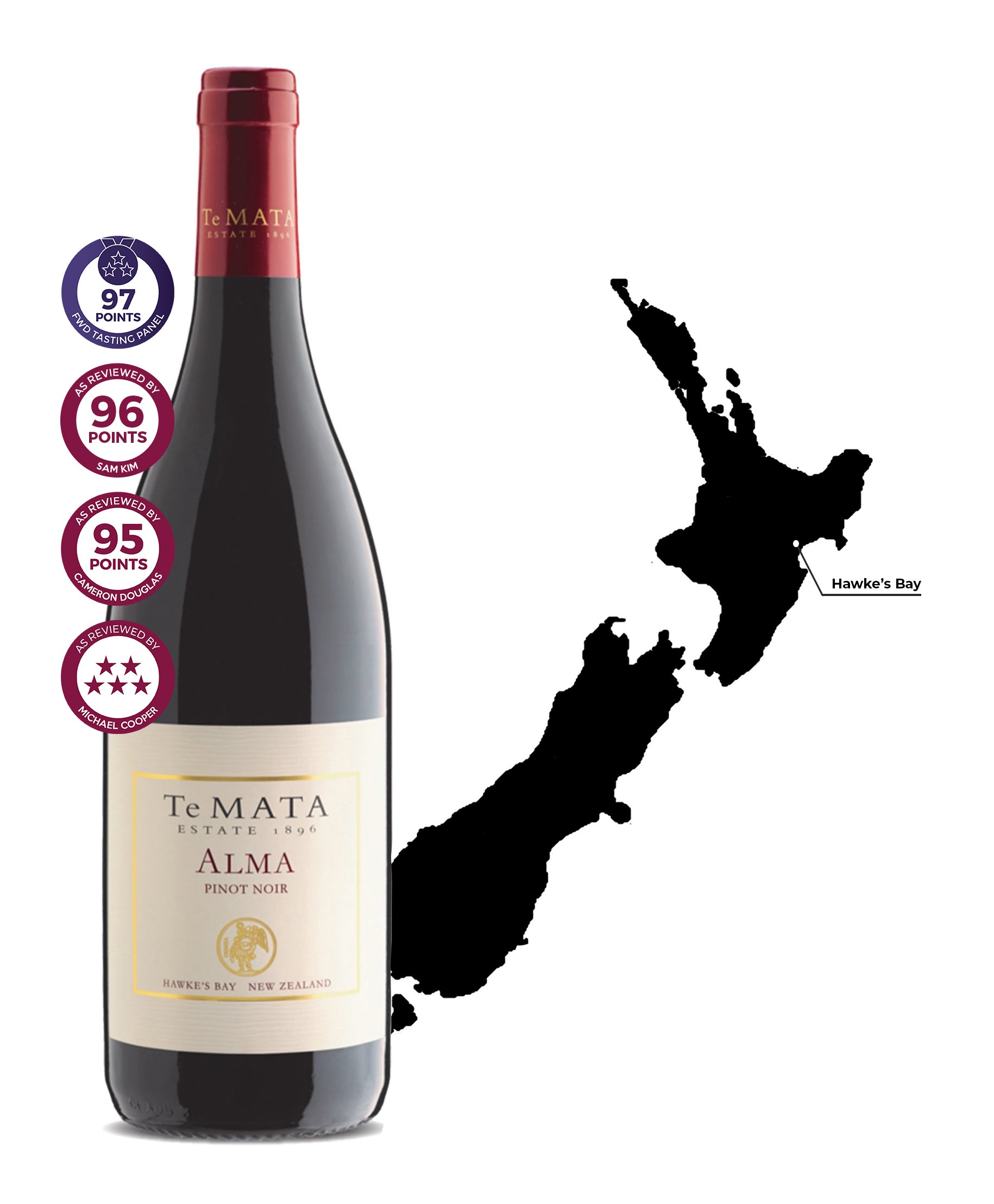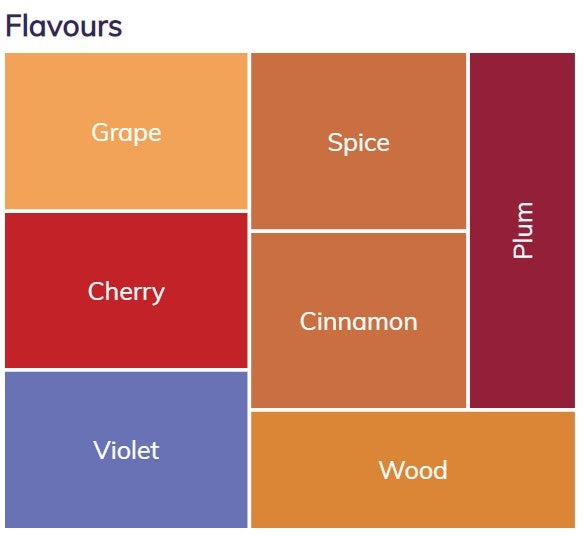 Martinborough Vineyards Te Tera Pinot Noir 2019
Martinborough Vineyard Te Tera along with Roaring Meg are the most popular and cutting-edge quality 2nd tier Pinots in NZ. Martinborough's vineyard were first planted in 1980 with new plantings occurring in the 1990's. They acquired the award-winning mature vineyards of Burnt Spur circa 2000 so talented winemaker Paul Mason (joined MV in 2007) has always had lots of mature & genuine old vine fruit at his disposal. These days Te Tera is crafted from 20+ year old vines which hugely advantages the quality and character of a 2nd tier Pinot Noir like this, some vineyards would like it as their 1st tier release. 2019 was a superb vintage in Martinborough and Paul has crafted a beautiful Te Tera the finest yet.
Beautifully elegant and silky, with a creamy palate yielding considerable weight of red and black fruits. The excellent generosity is perfectly tempered by the elegant textural, tannin and acid mix.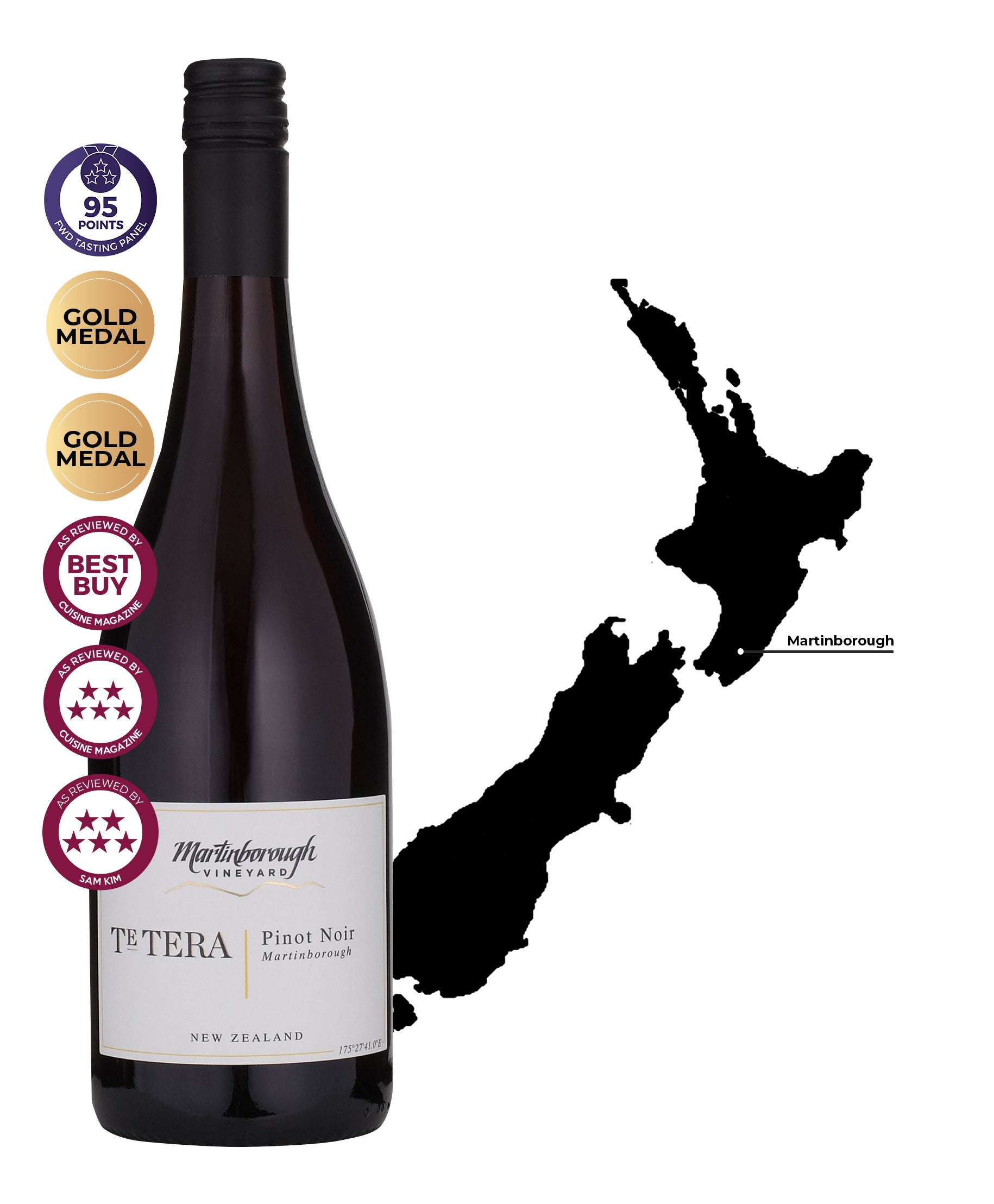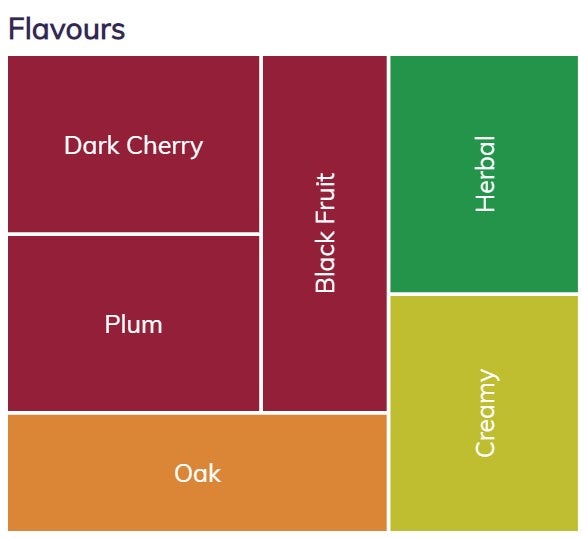 Villa Maria EarthGarden Organic Pinot Noir 2020

A new label to add to the Villa portfolio depicting the vineyards that are the vibrant gardens in this beautiful corner of Earth, we all call home. Organically cultivated and alive with the wildflowers growing amongst the vines, all helping to express the true terroir, and a sense of place in the resulting wines.
A Pinot with some substance, initially the senses are flooded with a basket of summer berries, giving way to cedar, spice, and crunchy cranberries and then the mouth coating tannins cling and don't let go, lingering long after swallowing. The palate is long, pristine and with a salivating finish, delighting the senses. For the price this is a wonderful Pinot full of abundant fruit, complexity, and structure. Drinking well now through 2024.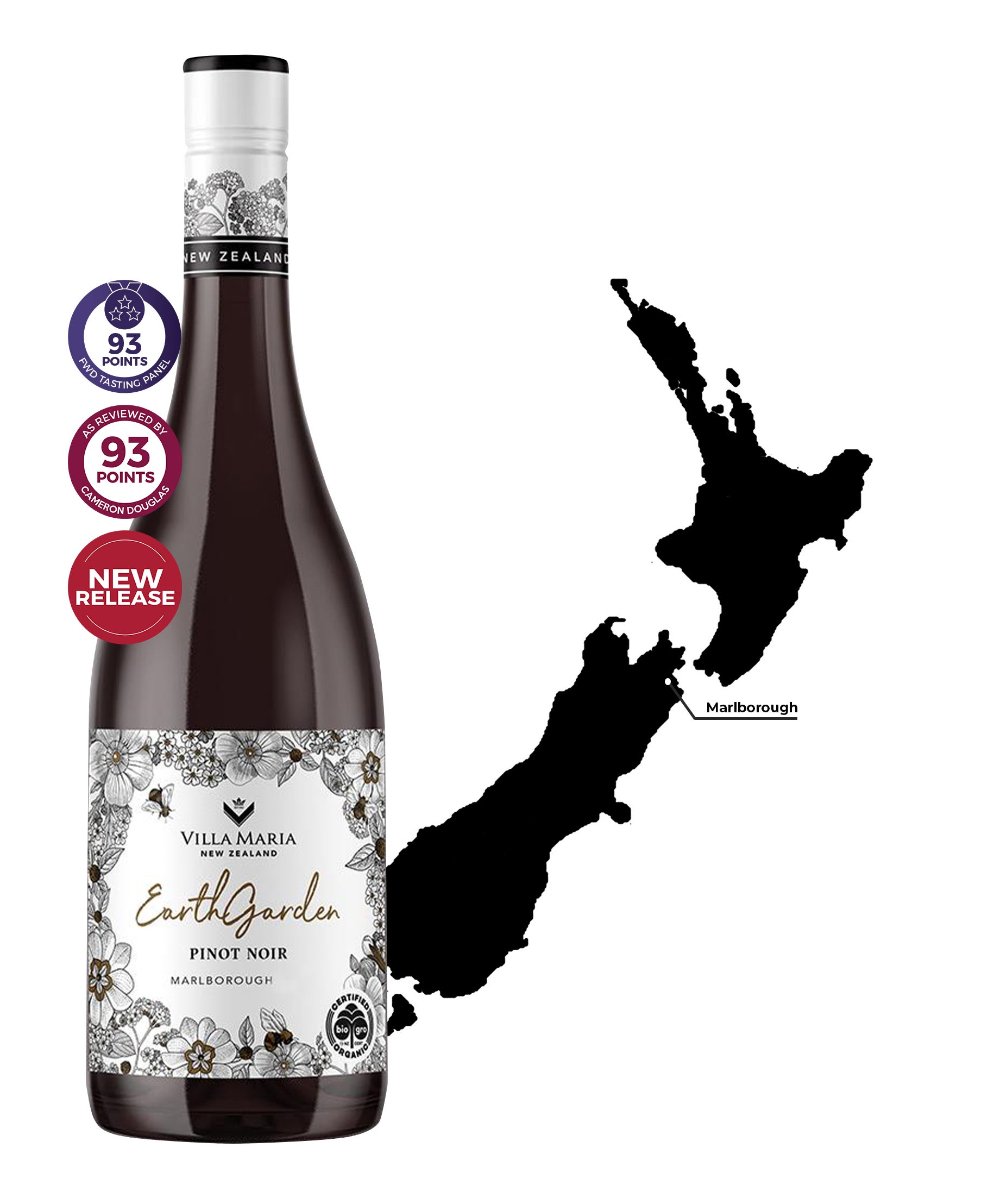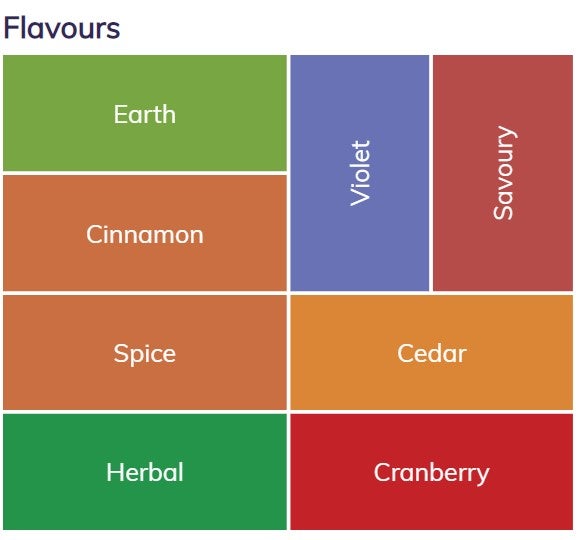 Marlborough is now a serious contender among any list of NZ's best Pinot Noirs, and top of that list is Greywacke. Kevin Judd has the luxury of keeping the wine back until its ready to drink and this new 2019 is just starting to sing with full voice. Super silky and smoky with amazing concentration and a finely grained tannic structure, the finish goes on and on and on... This is an epic glass of wine now but will be much better in 3 to 4 years. Those with cellars should clear a shelf and grab a case. Drinking well now to 2030.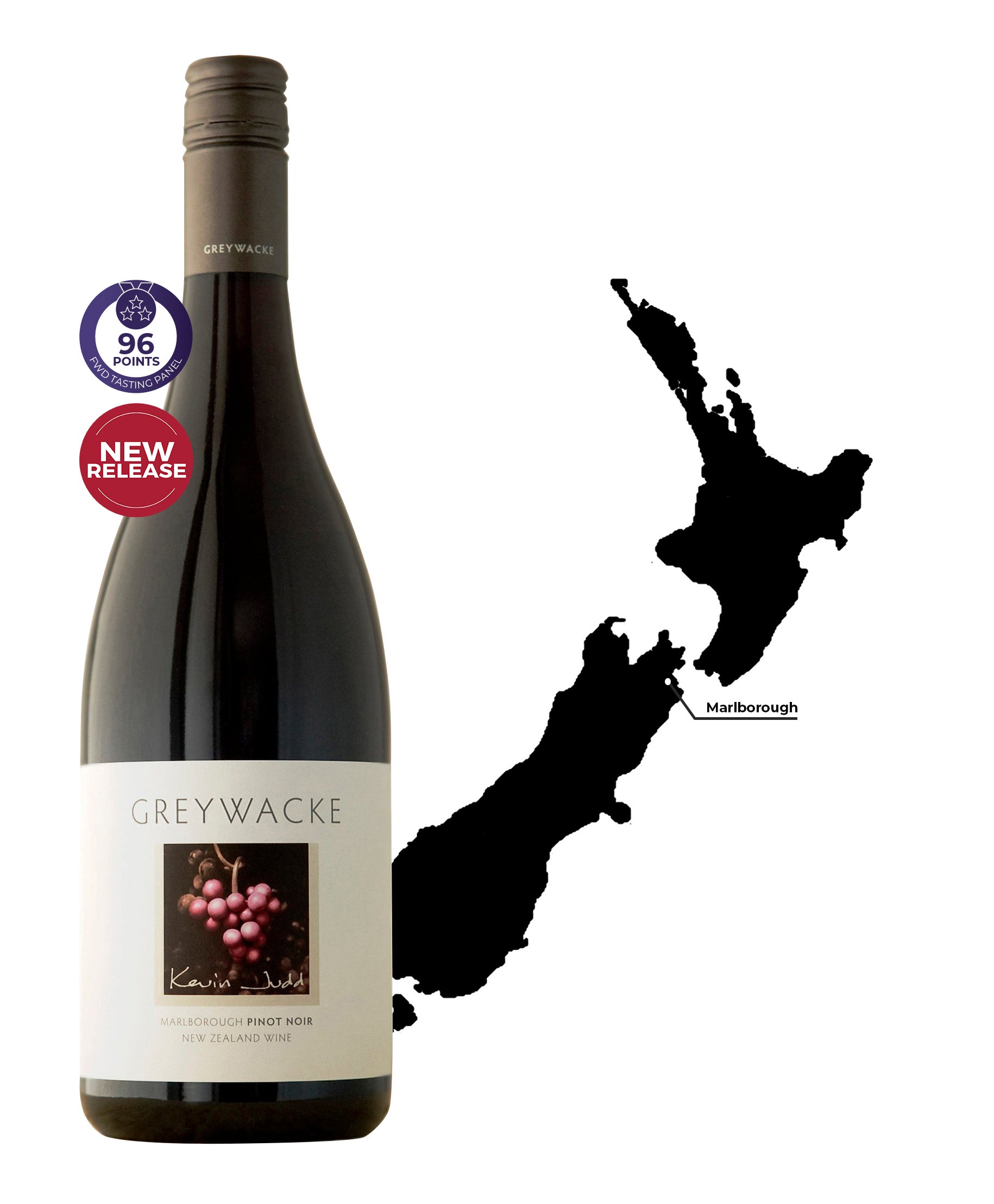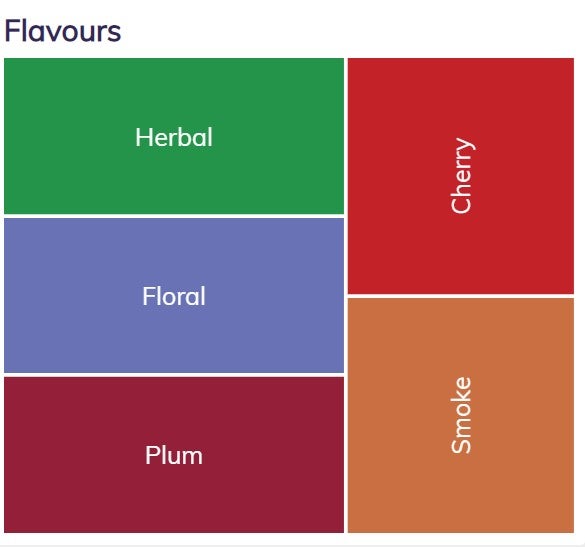 Gibbston Valley China Terrace Pinot Noir 201

Bendigo was home to many Chinese gold miners during the Gold Rush of the mid-late 19th century and what is now vineyards is strewn with old tumble-down huts. It's fitting then that this history is commemorated in the Gibbston Valley China Terrace Pinot Noir, a gorgeous, feminine, and spicy take on Central Otago Pinot.
Elegant, mouth-filling, and seductive with great fruit weight, balance, charm and poise. A wine showing complexity, excitement with vibrancy and lovely silky, mouth coating tannins from the 50% whole clusters, perfectly foiled by the lush, unfined and unfiltered mouthfeel. Quite atypical for the region with its genuine delicacy, this is nonetheless world-class Pinot. Enjoy through 2030.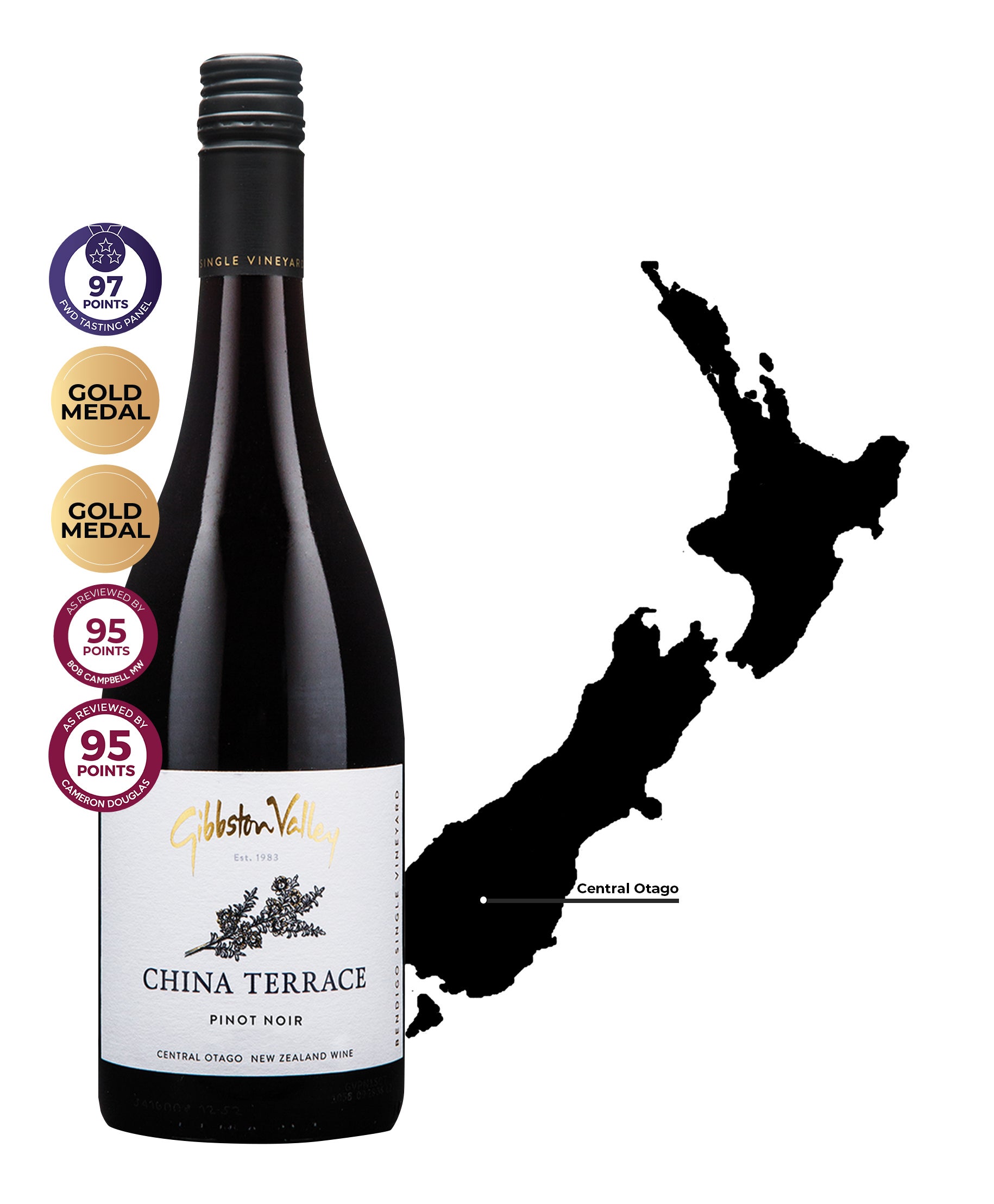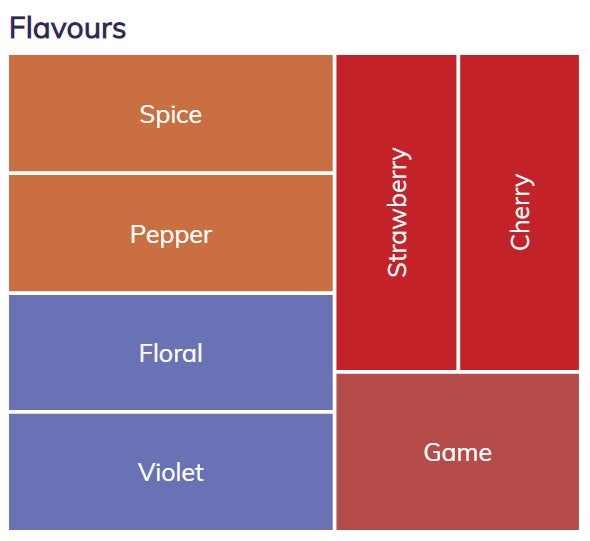 New Zealand Pinot Noir is world class these days. Our site selection, increasing vine age (now abundant 20+year old Pinot Noir vineyards in NZ) and wine growing and making experience is second to none. On quality we compete well internationally benchmarked against red Burgundy and Oregon and we are generally considerably better priced than our global peers.

Pinot Noir has become so popular apropos its succulent medium bodied nature, its more engaging tannin and acid structure, and its myriad of sweet and savoury complexities. Its so delicious to drink but equally excels with a wide range of cuisine, it could be considered the most complete red wine variety.
Enjoy our wonderful showcase selection, you can shop the full range here. These represent the best available Pinot Noirs at their respective price points, whether every day or special occasion wines. Enjoy!