Christmas Crayfish on the BBQ!
Rated #18 in Trip Advisors 'Best Fine Dining Restaurants of the World', adding to an illustrious list of accolades for The Grove. Whilst we can only dream of creating their exquisite cuisine at home, Executive Chef Ben Bayly has kindly shared his recipe for his Totara smoked Karitane Crayfish, one of his specialties. It's a match made in heaven with Louis Roederer Brut NV…
"Karitane Crayfish grilled and smoked over totara, basted in bonito butter, finished with aubergine caviar, golden raisins, verjus and fresh parsley". Don't be intimidated though, it's easier than it sounds especially with Ben's full method below!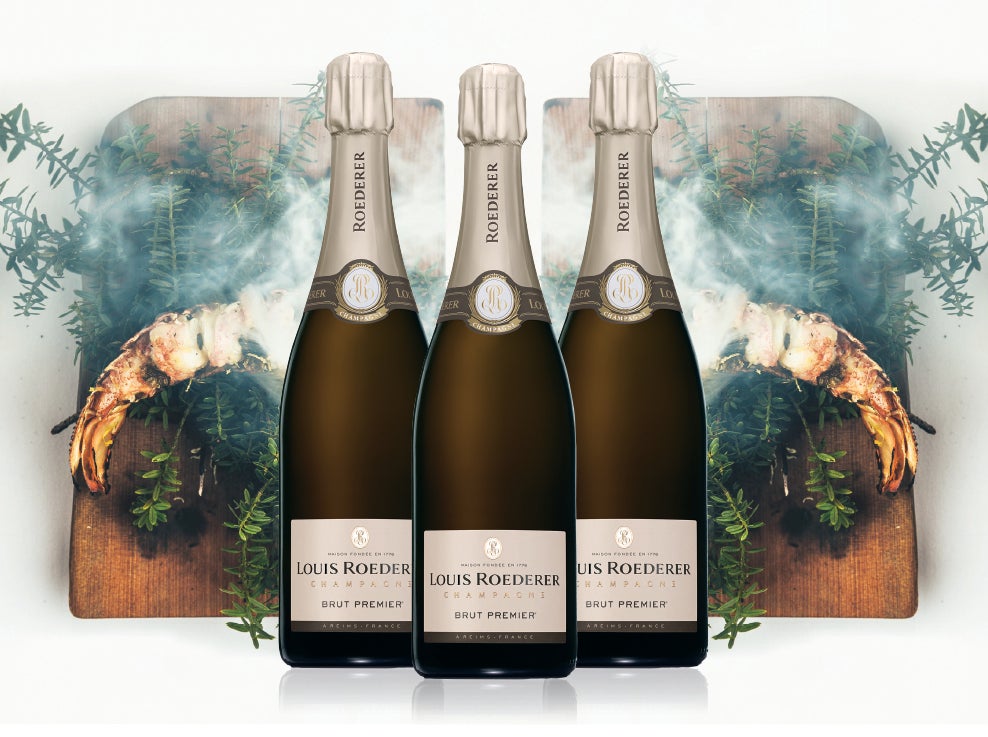 Ingredients:
Large Crayfish 3 whole
Butter 250g
Capers 50g
Verjus 100ml
Golden Raisins 50g
Aubergines 2 whole
Fresh Totara Branches
for smoking
Flat Leaf Parsley 25g
Chives 1 small bunch
Method:
1. Blanch the crayfish in salted boiling water for 2 minutes. Ice it down until completely cold.
2. Split the tail lengthways and remove the meat. Cut the tail meat into bite size pieces, season and place back in the shell.
3. Put the aubergines on the bbq to char the skin. Keep turning them every 5 minutes until they are soft all the way through. Scrape out the flesh and place in a colander to remove the excess liquid.
4. Heat the verjus until almost at a boil and pour over the golden raisins. Leave them to soak up the liquid.
5. Finely chop the parsley and the chives, mix in with the aubergine and add the golden raisins. Season to taste.
6. Put the butter into a pan and heat until it starts to foam. Add the capers and the bonito. Let the capers crackle and open up then take it off the heat.
7. Spoon the caper butter into the crayfish tails and put them on the bbq.
8. Put some fresh Totara branches underneath the grill to impart some smokiness to the crayfish. Grill over a medium heat for 4-5 minutes and finish with fresh lemon juice and salt.
9. Put the aubergine caviar into the head cavity of the crayfish and serve.
Enjoy with a glass of fresh Louis Roederer Brut NV! Click here to shop now!