Day Eleven: Lunch with Taittinger, Bollinger and Petit Comptoir
Waking up to a grey foggy morning, my head was anything but. Given the amount of Champagne I had consumed the day before, and my 1am bedtime, it offered further empirical proof that Champagne has magic properties not found in other wines!
I decided to skip breakfast, knowing we would be dining right on 12 as guests of Taittinger and I wanted to have my best appetite. We were a little early for our 10.30 appointment with Geraldine, who was receiving us in place of Clovis Taittinger, a wonderful ambassador for the family who we have hosted in NZ many times. The house had also hoisted the NZ flag in recognition of our visit, a nice touch in a visit that was full of them. After a short introductory video (which are almost compulsory in France we've discovered), we ventured down into their famous caves.
The history is literally dripping from the walls, these 20-metre-deep caves dating back to Gallo Roman times with carvings done on the walls by everyone from monks to soldiers during the Second World War (where parts of the caves were used as a hospital). Every corner you walk round has tunnels filled with carefully laid down bottles of Champagne, this cellar being apparently not even the largest of their caves. It's highly functional in every way, with workers gliding past intermittently with big trolleys full of Champagne. When the nuclear war between Russia and the United States breaks out, I can think of worse places to be.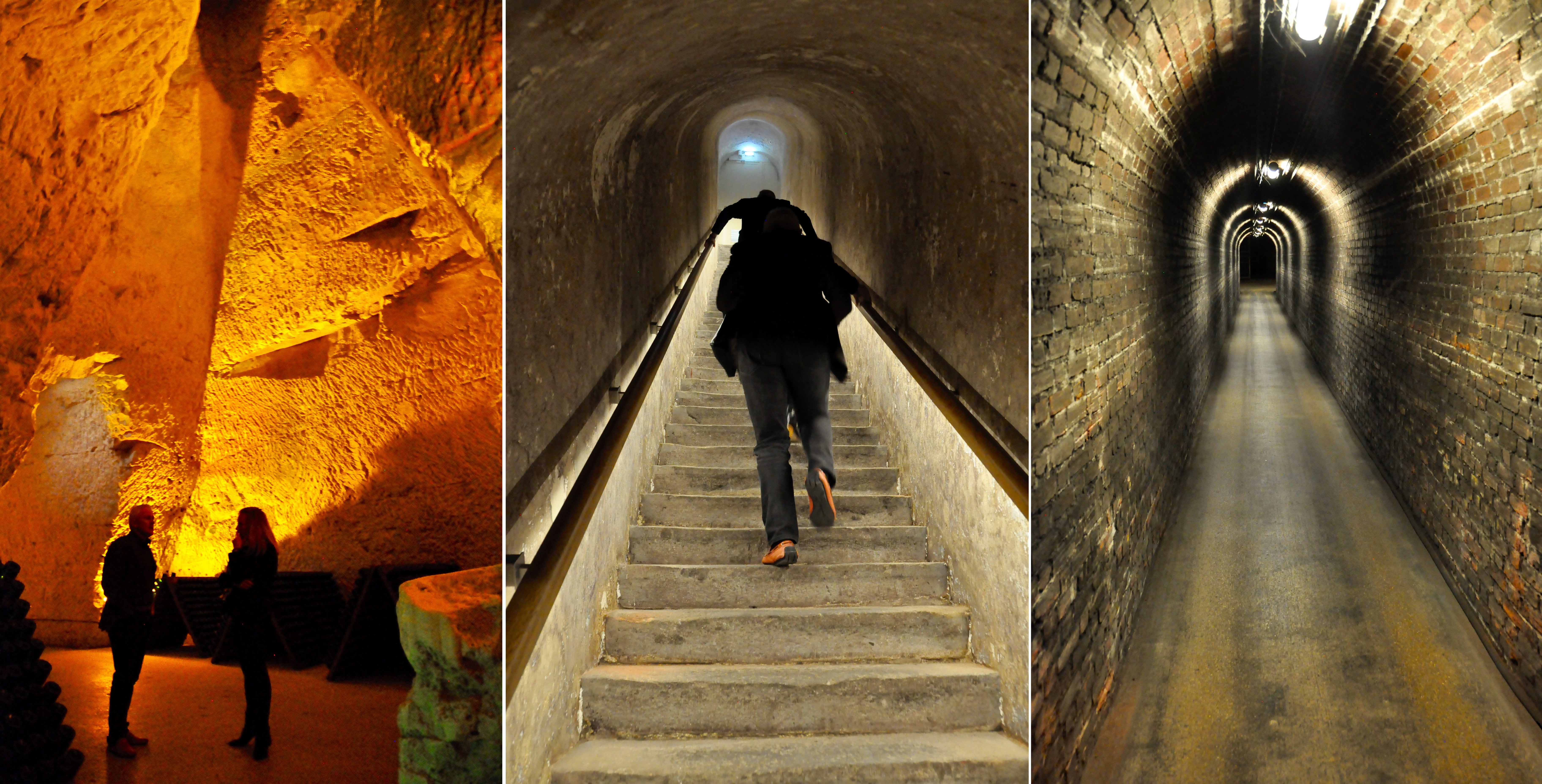 I only realised later that I'd hardly spoken a word while under ground, through a combination of being completely awestruck and obsessed with trying to get decent photos to capture the experience. Once back above ground, I was very pleased to be ushered to a comfy leather recliner and presented with a glass of Les Folies de Marqueterrie followed by a Taittinger Comtes de Champagne Rose 2004 (the very wine that ushered in my Champagne epiphany at Boulcott Street Bistro in Wellington all those years ago). The Comtes Blanc de Blancs 2006 was the real highlight though, emphasising the Taittinger Chardonnay-led house style perfectly. There is no better way to prepare for lunch than with a glass of Comtes!
Le Jardin Brasserie was the venue and the food lived up to Geraldine's promise. Washed down with a bottle of Taittinger Brut Reserve and another of the Rose, Geraldine even dropped us off at our next appointment at Bollinger (half an hour away in Ay). We rarely get the red carpet rolled out for us like that and it exemplifies the Champagne region. Nobody does hospitality like the Champenois.
Our host at Bollinger was Christian Dennis, a hugely experienced man with 42 years' experience in this region (and we also found out later, a cousin to our friend Melanie Tesseron at Pontet Canet). He was very candid with us about the ownership structures and production quantities of many of the other houses, information he imparted without sounding condescending but quite secure in the knowledge that once we'd visited Champagne Bollinger, we would see why it's considered such a benchmark wine.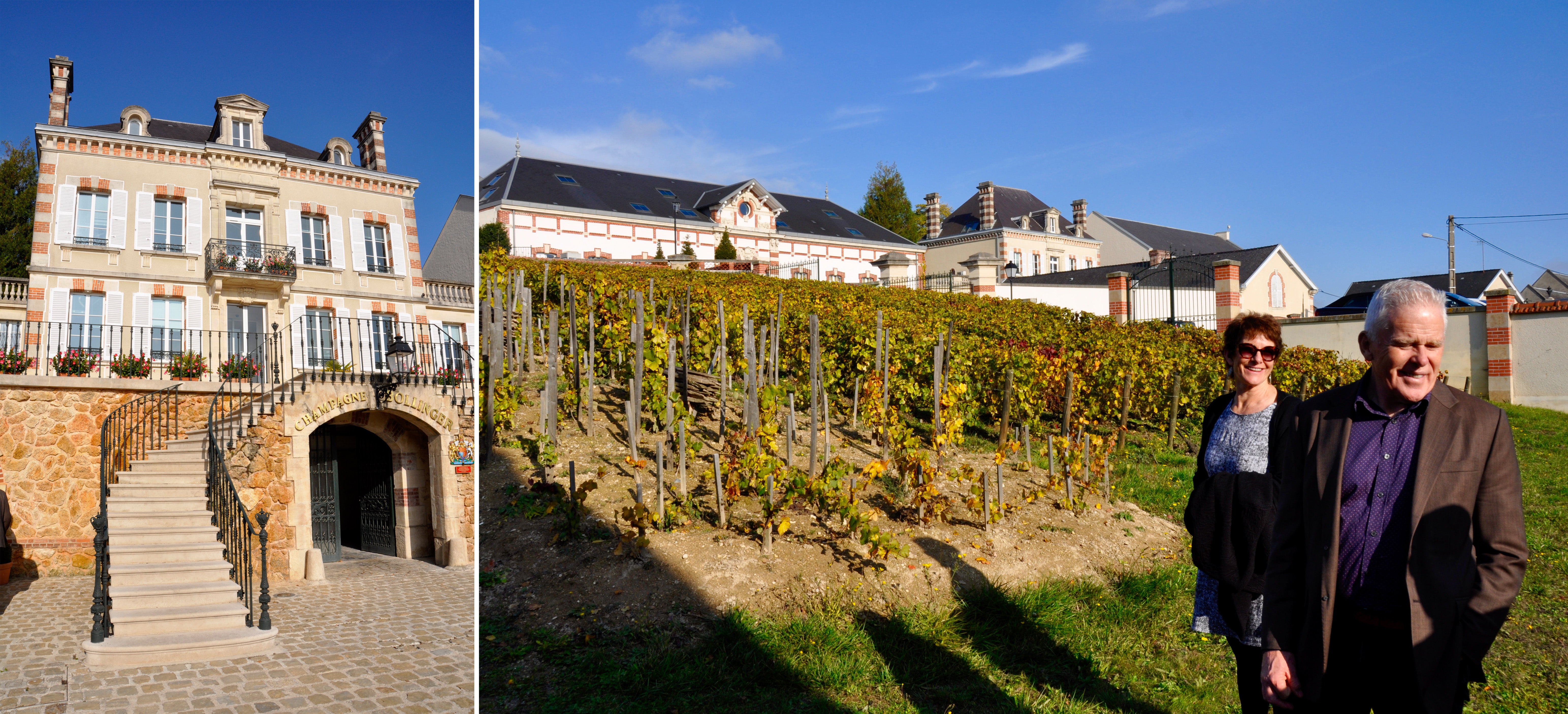 The highlights of the trip were certainly the Clos Saint Jacques, a small plot of pre-phylloxera vines that go into Bollinger's supremely rare Vieilles Vignes Francais. With trellising systems I have never seen before, the canes are redirected underground and they then reemerge haphazardly to create new plants. We also visited their very humid barrel halls, the increased humidity reducing their angel's share losses from around 7% to 2%. There we saw many of the 240 different micro-vinifications that go into Bolly's famous NV (an astonishing number, believed to be the highest of any house). Christian Dennis tells us that due to the high concentration of Grand Cru and high Premier Cru fruit, the raw materials in every bottle of Bolly cost 11 euros before they ever hit the cellar!
Madame Lily Bollinger is of course most famous for her quote about when she drinks Champagne ("Otherwise I never touch it...unless I'm thirsty"), but locally she was remembered as a woman on a bicycle, preferring to be among her workers rather than having a private limo. Her bicycle remains on display, complete with Hermes seat that was a gift from her besotted American importer. She used to conceal it with her dress to prevent anyone thinking she was ostentatious.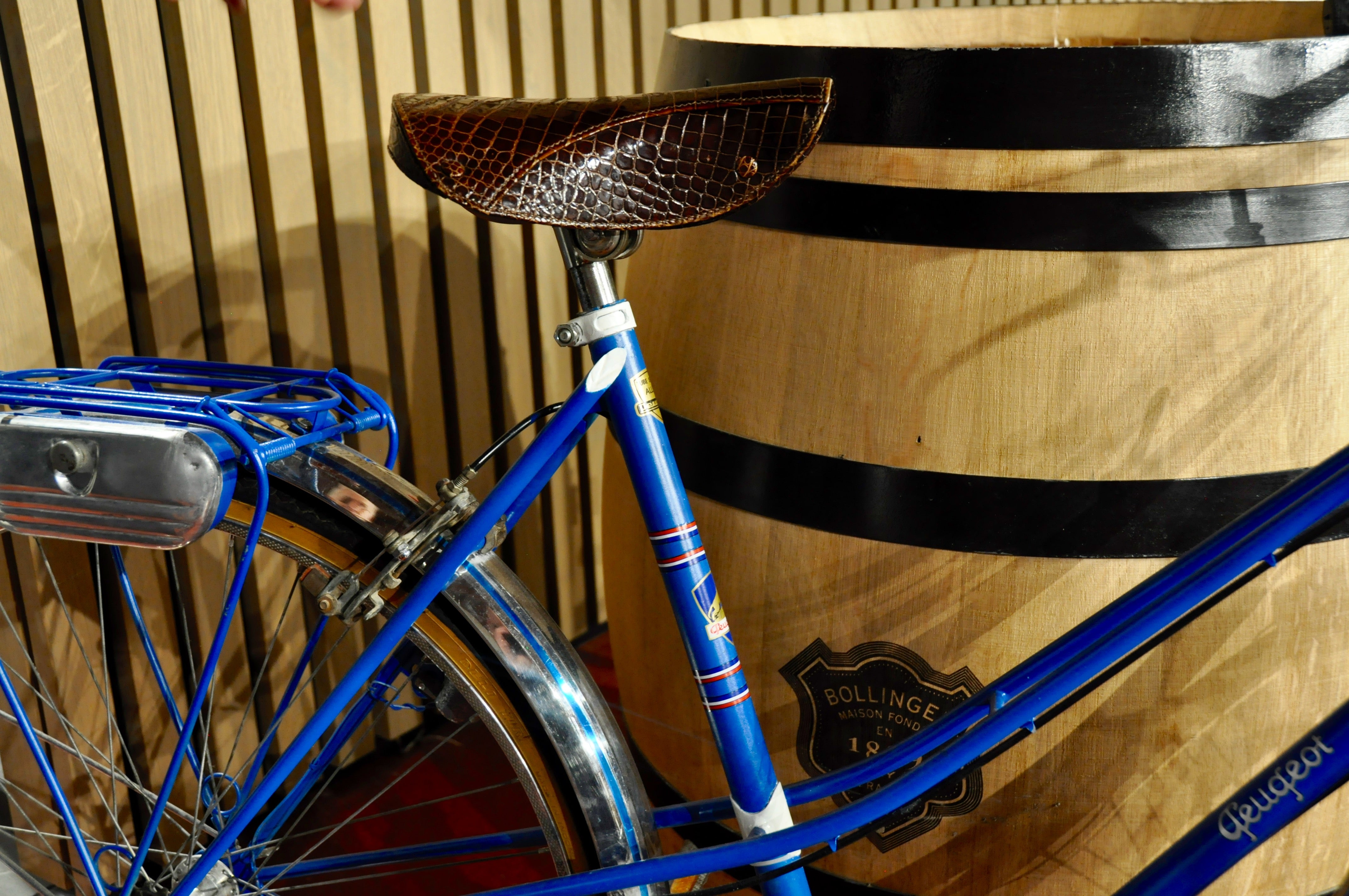 The caves at Bollinger are also magnificent, the most interesting part being the derogation they got from the CINC. The dispensation allows them to be the only house to store their aged reserve wines in magnums under cork (rather than in tanks), putting them through a short second fermentation to add a light mousse. The corks encourage bottle development and this gives the finished NV greater complexity and maturity. They are rightly proud of the fact they decant all these bottles by hand, checking each one for taint as they go. It's enormously time consuming and if you're wondering what percentage of magnums get discarded after ageing due to taint or oxidation? 3%.
Of course the visit wouldn't have been complete without a tasting, so we finished with a very convivial tasting of the entire Bollinger range (sans the Vieilles Vignes Francais...sniff), culminating with the superb RD 2002. Unforgettable and an amazing finish to an amazing day.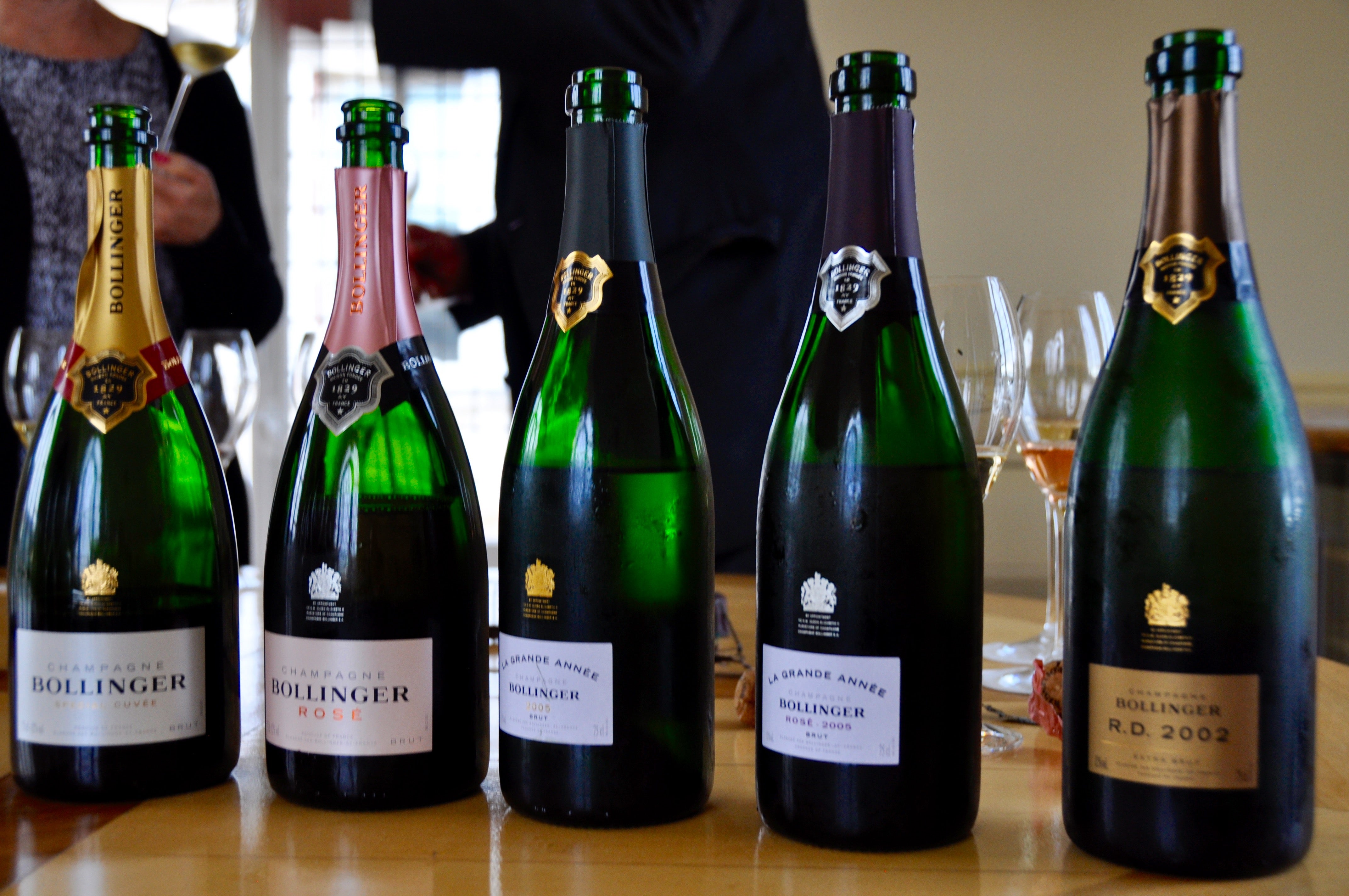 Christian Dennis recommended a great brasserie nearby called Petit Comptoir and we had a beautiful meal washed down with some charming bottles of Domaine d'Arlot Les Petit Plets 2011. We were primed for our early start and a day at Louis Roederer.