Day One - Cathay Pacific, The Pier Hong Kong and arriving in Bordeaux
By Anto Coates

When we promoted our 2015 'Win a Trip to La Mission Haut Brion' promotion as a 'once in a lifetime' experience, we were referring not only to the winner's experience but to ourselves. Even with the Pooles' enviable access to the world's great wine estates, staying at La Mission is bucket list stuff (and not something that can be bought at any price). A year in the making, this incredible trip had seemed at times like a mirage on the horizon and even while sitting in the Koru Lounge sipping a glass of Vidal Reserve Chardonnay, it still only barely seemed real.
It had been a horribly stressful fortnight leading into this trip of a lifetime, as Jeff, Virginia and I all frantically squeezed a month's worth of work into two weeks. With our Christmas Buyers Guide now all set to go the printers (thanks Courtney and Micheala) there have rarely been 3 happier Champagne drinkers than we were as Cathay Pacific Flight CX198 went wheels up bound for Hong Kong.
Inflight hospitality was outstanding, the cabin crew attentive and liberal with the Champagne Deutz (beautifully toasty, rich and creamy - tasted Pinot dominant and so it proved when I looked it up later). We were all buzzing about the prospect of flying en route to Paris through Cathay's global hub, their selection of business class lounges renowned for being the height of luxury (bested only by their first class lounges... we'll need to sell a little more wine, yet!) I had intended to go to The Wing, but as it turned out, Gate 66 was right next to The Pier lounge, so we opted for that one instead. (Anyone who knows Hong Kong airport will know it's no small matter getting from A to B). The Pier provides a wonderfully cocoon-like experience, its warm wooden tones and huge, yet intimately laid out interior a sanctuary for the weary traveller. We weren't particularly weary due to the excellence of the lie-flat beds on their A340-300 aircraft but still managed to avail ourselves of their private shower facilities. Sumptuously appointed with soft lighting, granite tiles and the latest Aesop toiletries, I had no idea a shower could be so cathartic until I stood under its cascading torrents.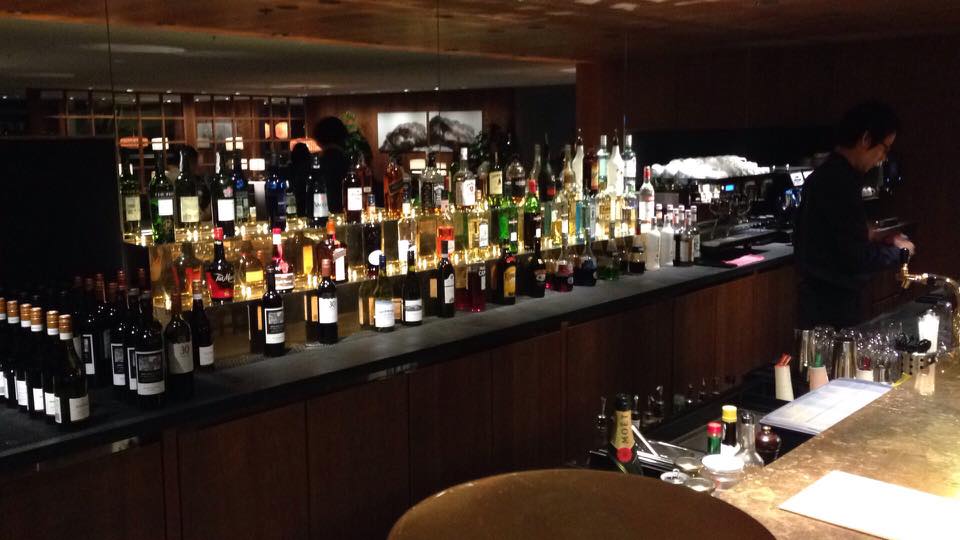 After an obscenely long soak, we took advantage of their dim sum and noodle bar, the wonton noodle soup and pork siu mai hitting the spot. The only blot on The Pier's copybook was the audacity to serve a sub-standard commercial Champagne in the bar (money talks, we suppose). We were well and truly compensated though when the in-flight tipple on the Cathay Boeing 777-300ER was no less of a benchmark Champagne than Billecart-Salmon Brut (we're not ones to play favourites, but we're only human).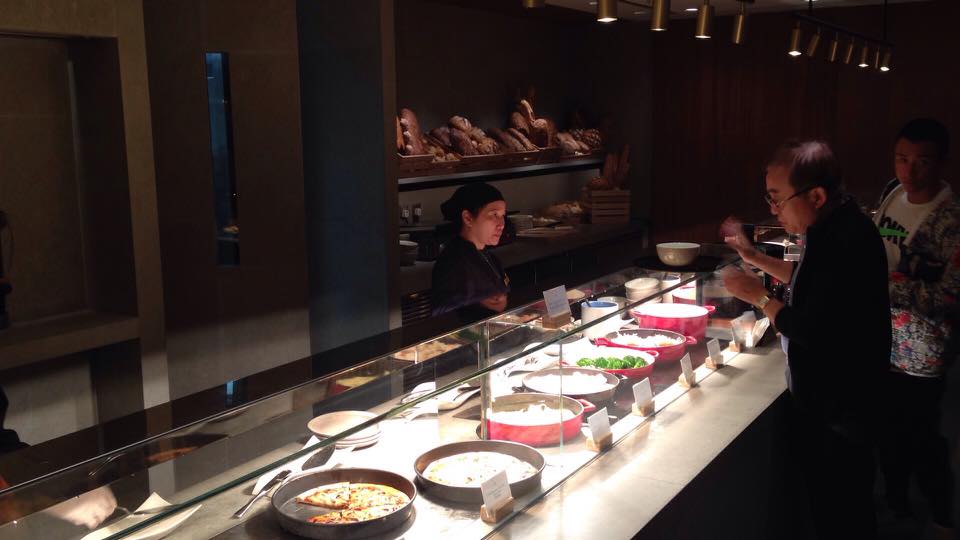 After another superb Cathay flight (with even roomier Business Class seats on the newer plane) we got into CDG right on time and were immediately greeted with the new reality in France these days - army officers in camo gear with machine guns and very serious expressions on their visages. We went to make our way down to the TGV station but were blocked by two of these heavily armed heavies, being forced to stand with at least 100 other travellers while they attended to a bag that had been left unattended. Bienvenue a Paris.
The TGV took 4 hours down to Bordeaux, during which we passed the time by washing very average sandwiches down with Vin Cahors (strangely labelled AOP - appellation d'origine protegee - which is better associated with Swiss cheese). We were happy as pigs in the proverbial though, joking that this was almost certainly the worst wine we would drink on this incredible trip.
Our driver Maryse was on the platform waiting for us with a very thoughtful TENA KOUTOU - FINE WINE DELIVERY COMPANY sign held aloft. The Bordeaux Saint Jean train station is under heavy repair at the moment, and we're told that out 4-hour journey will take just 2 by next year, as they allow trains to hit top speed all the way down to this now bustling commercial hub. Maryse delivered us to Hotel Burdigala, a very urbane, very centrally located hotel that is closing in on 5 Star quality. We hit the streets for a bit of tourism before a bottle of Champagne and a platter of bread and charcuterie looking out to Bordeaux's opera house.
Most of the restaurants don't open until 7pm and we were the first ones in the door at La Brasserie Bordelaise, Jeff's favourite restaurant in all the world. This is a must visit if you're in Bordeaux, a very cool building with a great but simple menu and a very well-priced wine list. I had to bypass the Chateau Latour from my birth year (1981) and we went instead a Fleur de Fonplegarde 2009 (A Saint Emilion Grand Cru). At 42 Euros on the list, it was an amazing bargain, with charm to burn, the only slight hole being the alcohol was a little high for ideal balance.
None of us were far away from bed, with only about 8 hours sleep in the past 40 hours. I drifted into a dreamless sleep, smiling about what was to come over the next few days. There's no real need for sleeping dreams when you're waking up to one each morning.