Day Ten: Drouhin, off to Champagne and Michelin meals
By Anto Coates

Joseph Drouhin promised to be the highlight of our visit to Burgundy, their 2 and a half acres of underground tunnels and caves stretching out under the city of Beaune. The history is quite remarkable, the cellars themselves belonging to the Duke of Burgundy in the 13th century and a herringbone wall at the entrance dating from Roman times in the 3rd century AD. The Drouhins are only relative newcomers since 1880, though they have wines from the First World War in the cellar, and even a 1911 Richebourg (priceless).
The cellars are intimately tied up with the history of the Hospices de Beaune, and there are many barrels ageing there from the 2015 vintage. Strolling through the labyrinthine tunnels with our rugby playing host Cyril, we arrived at a barrel covered in freshly polished glasses and bottles from the Drouhin range. As the third biggest producer in Burgundy with around 80 hectares (behind Louis Jadot and Bouchard), their range is extensive and this was but a snapshot.

The highlights of the range we tasted were the Chablis, the Chambolle Musigny 2012 and the Vosne Romanee 2012 (that was clearly the finest wine in my mind... Really starting to get beyond Pinot Noir and capture the magic of this Grand Cru-laden village). After the tasting we headed up to see the old wooden press, which they dust off every few years to make a small but special batch of wine for auction. We couldn't leave without buying a bottle of Vosne Romanee to take with us. If our budget was a little larger, there were a range of old Montrachets, Musignys and Clos de Mouche (Drouhin's most iconic label, next to Pommard) that would make your heart melt. Joseph Drouhin is a must-do if you're in Beaune and it's open to the public.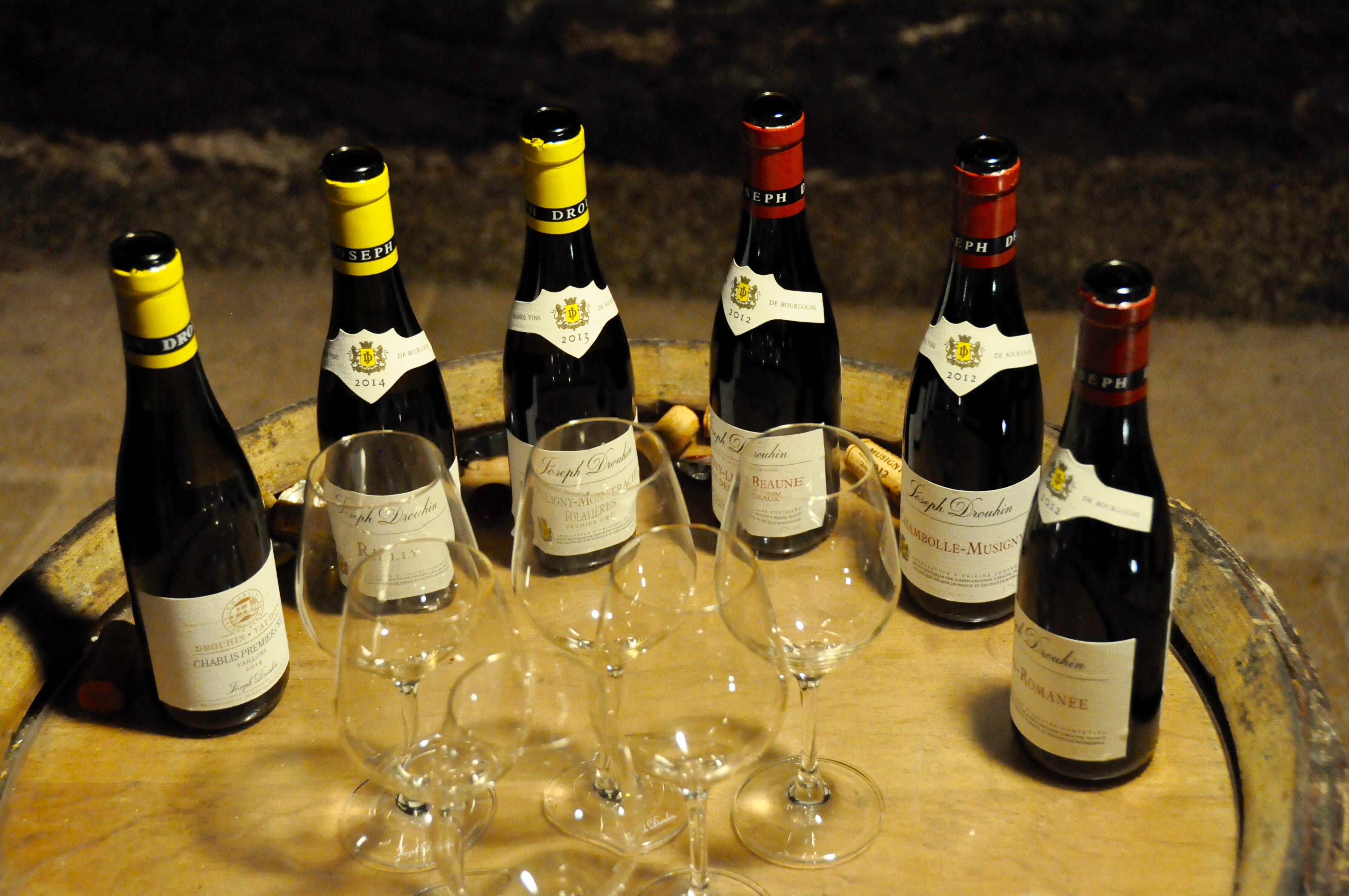 Before we left we had a wander through the markets in the square, which had a collection of cheeses, knives, truffles and meats like you've never seen. It was a fitting farewell to this great artisanal town. I really must come and spend a week sometime soon... There's far too much to see and we had only scratched the surface.
Driving on the wrong side of the road in a rental car is slightly nerve wracking, but once we'd cleared town, it was smooth sailing. With a very efficient speed limit of 130 km/hour and gloriously smooth tarmac (that must have been where our 28 euro toll went... Sacre Bleu!) we rolled into Reims 3 hours later.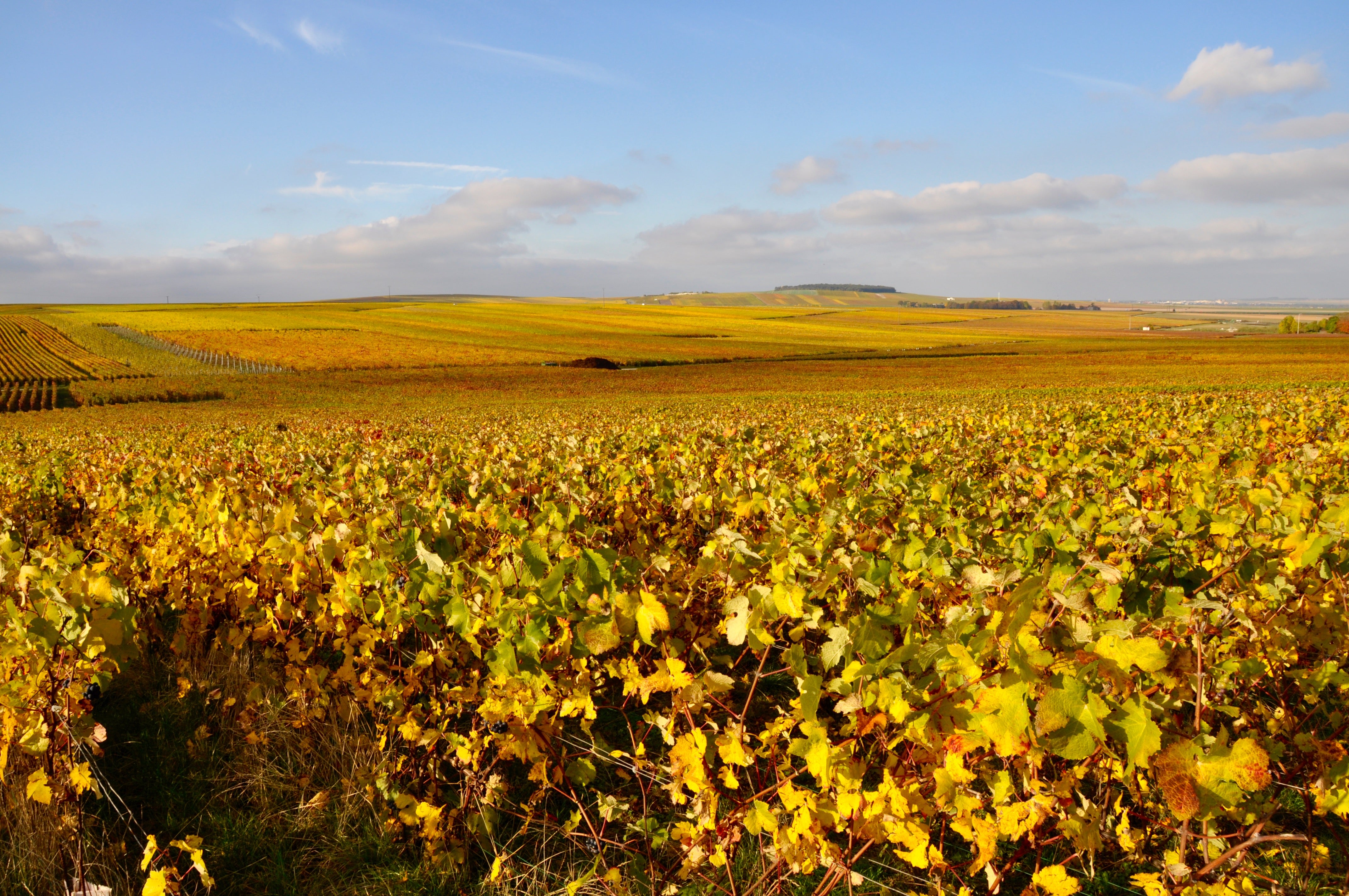 I had managed my second organisational fail in as many days, messing up the booking with Champagne Gardet when we reorganised our itinerary, but owner Christophe Prieux was able to reschedule our visit at short notice (which made me look much less stupid). We drove through the stunning autumnal colours of Chigny les Roses and into the late afternoon sun streaming through Gardet's stylish conservatory.
Since I'd never been to Gardet before, I had little idea what to expect. I knew the wines were extremely good value but had no idea what goes on behind the scenes. It's a very serious facility, with a production capacity of 15,000 hectolitres (1.5 million litres), giving them their 1 million bottle annual production. Small to medium-sized by Champagne standards, Moët produce more than 6 million bottles of Dom Perignon every year (some say considerably more and rising). Everything is controlled to the nth degree and the extended lees time we often talk about in our marketing I can confirm is definitely the case.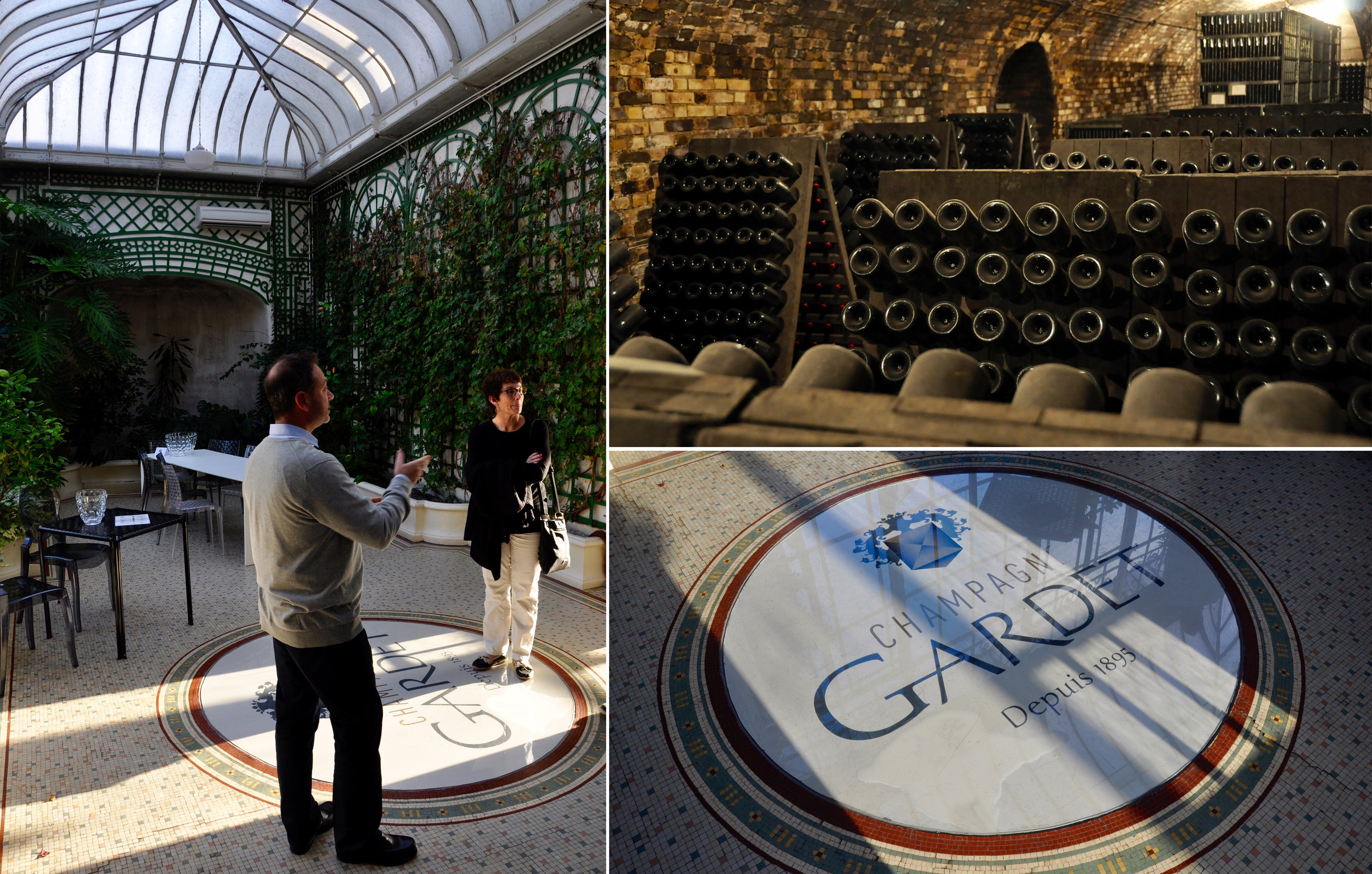 Like many producers in this region, their cellars are incredible. Very deep and completely impervious to temperature fluctuations. Perhaps the most interesting part was the bottling line, where their disgorgement and corking facilities are continually improving quality of the finished wine. I can't remember the last time we had a corked bottle of Gardet and their cork treatment 'microwave' can take a lot of the credit.
Our visit to Gardet was tinged with a couple of points of sadness: the absence of Christophe's wife Natalie (who was a casualty of my mistake on the schedule, having to pick her son up from a flight in Paris) and the departure of our old friend Lynda Fiel. We were able to sit down in Gardet's blue room and enjoy a special tasting of their 120th anniversary cuvée before bidding a very emotional farewell to Lynda. She's off to promote the wines of her native Basque region, so if you start hearing a lot more about Tannat in the next few years, you'll know she is doing a good job! Bon chance and bon voyage Lynda...
That night we were blown away to be hosted by Christophe Prieux at one of Reims' Michelin 1-Starred restaurants, Le Millenaire, only a short walk from our hotel. The food and the service was superlative, my langoustines an absolute highlight, as was the amuse Bouche (a creamy soup made of langoustine tails). We matched every course to Ployez-Jacquemart Champagne (which Christophe also owns) and then headed back happy and very full to our hotel. If I'd thought it was bed time, I had forgotten that Jeff and Virginia never yet saw a Champagne bar they were happy to walk past, so we ducked into the hotel bar and accounted for another bottle of Billecart-Salmon Brut NV before heading for bed.