Day Three: Checking in and lunch at La Mission Haut Brion, Haut Brion and more
La Mission Haut Brion was the entire point of this trip, and yet it had been the hardest thing for us to get our heads around. Put simply it's because nobody you or I know has probably ever stayed there. It is not open to the public in any shape or form, serving as Prince Robert of Luxembourg's family hideaway when he is not staying across the road at Chateau Haut Brion (which he also owns).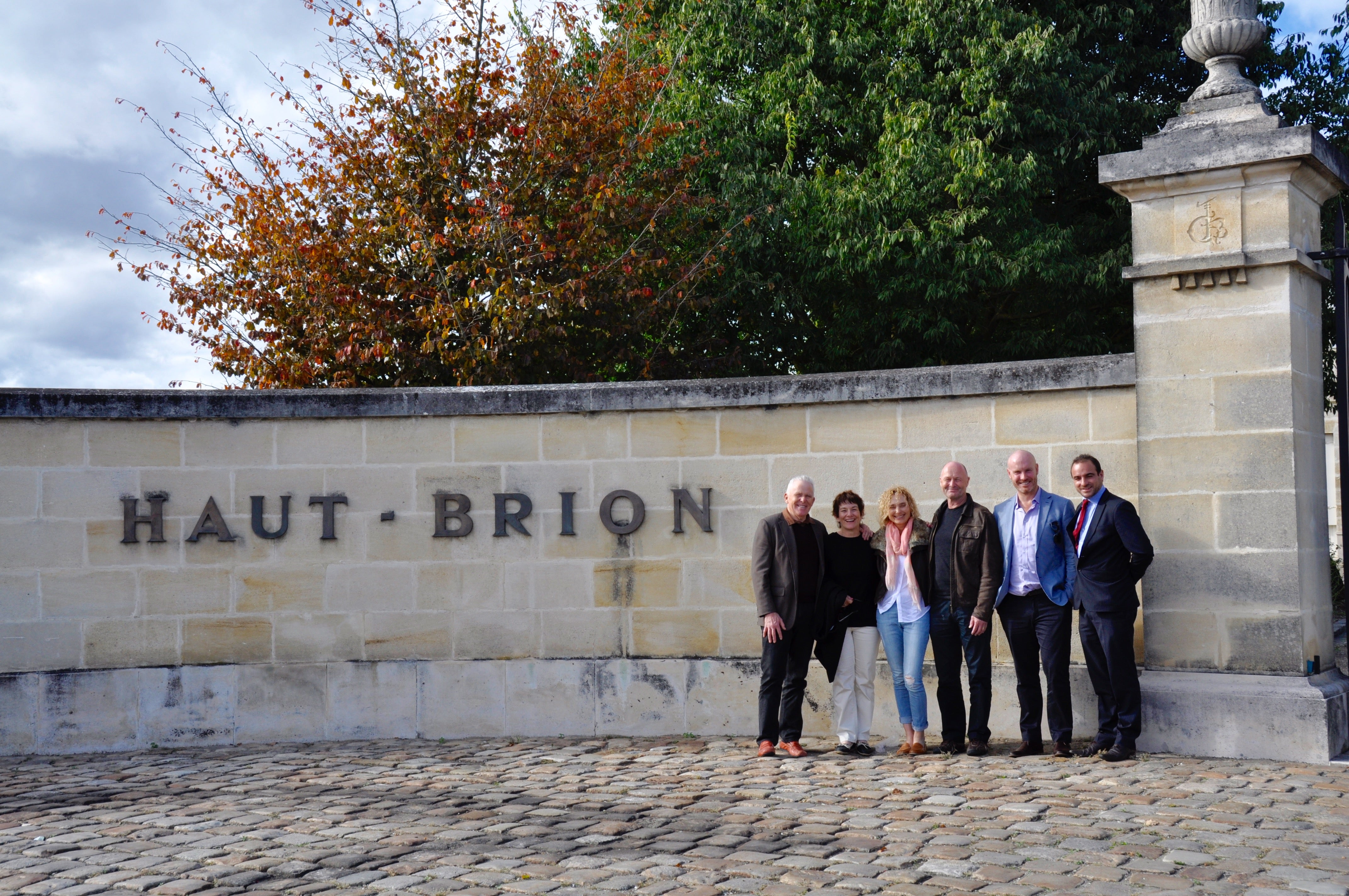 Of course the mind boggles at such fabulous wealth and status - for most mere mortals a bottle of one of these wines counts as an annual highlight, so to imagine what it must be like to own BOTH these magnificent estates is an exercise in futility.
Such thoughts were swimming around in my mind when the five of us were picked up by Maryse's colleague Bruno outside Burdigala. I had heard of the proximity of the Pessac region of Bordeaux to these illustrious estates but nothing quite prepared me. Unlike the Medoc, Haut Brion and La Mission Haut Brion in Pessac are harshly juxtaposed against the urban sprawl of Bordeaux. Much like Auckland's own creep, Bordeaux's star is on the rise and the rural setting of these two great estates is a thing of the past.
This makes the experience all the more special, since they are like an oasis within a concrete jungle (complete with TGV flying through La Mission's vineyards). That our bedrooms were no more than 150 metres from the train line was remarkable when you look at the photos. Even more so when you were actually there.
There was no time initially to luxuriate in the history of La Mission, since we were due out at Chateau Dauzac, a property in Margaux previously unknown to us. One of the perks of our relationship with Clarence Dillon Wines is being privy to Chateaux they believe are on the rise and undervalued. Dauzac is one of those and so our tasting proved. We were greeted by CEO Laurent Fortin, and fortunate to be there as they were harvesting the last of the Cabernet Sauvignon from their premier plot. From tasting the grapes while they were being sorted, we feel certain this is an excellent year for them, the phenolic ripeness of the skins and seeds was impeccable. The seeds had that nutty character and were so tasty you could swallow them without noticing.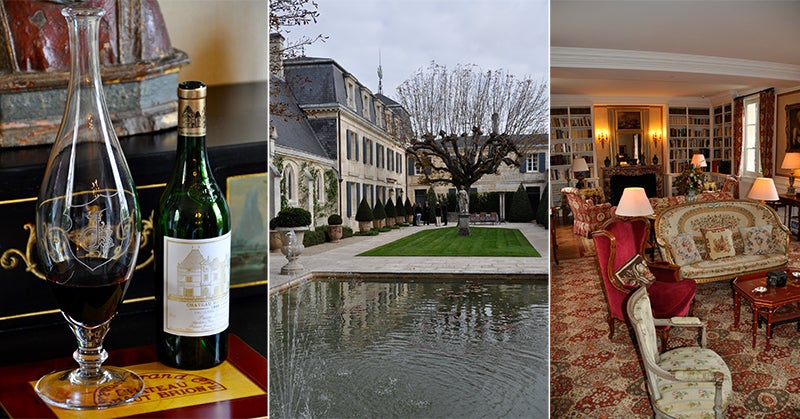 A tasting of 4 vintages - 2012 through 2015 revealed an estate on the rise, the 2015 looking to my mind every bit as impressive as Pontet Canet had the day before (although the style was very different, the tannins much more pronounced on the Dauzac). I personally hope to be able to come to an arrangement with the Clarence Dillon negociants to put an offer in front of FWD Co customers as soon as we get back.
Speaking of getting back, we had to return to La Mission Haut Brion to meet Clarence Dillon Wines managing director Gerard Blanloeil and PR manager Turid Hoel Alcaras (and of course our ever-present and friendly host Alexi Daste). After enjoying a glass of Clarendelle Rose in the iconic courtyard, we adjourned inside to a beautifully set table and a menu and wines to die for. 2011 La Mission Haut Brion Blanc was followed by 2007 La Mission Haut Brion Rouge and 1999 Chateau Haut Brion. The menu is pictured, and was every bit as good as it looks.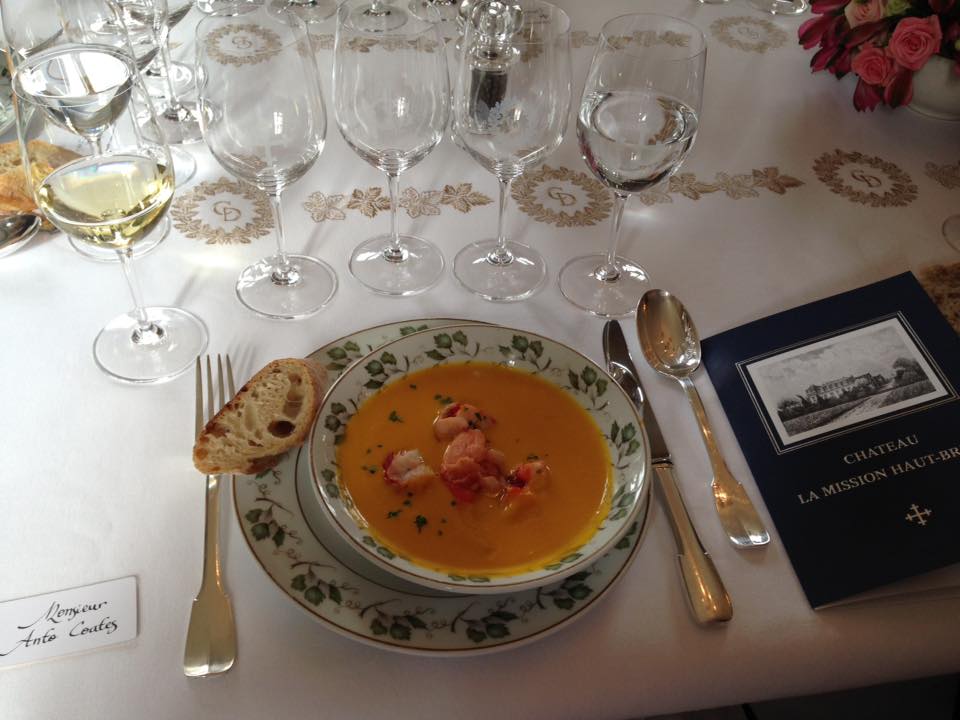 Quite aside from the wonderful occasion of having lunch at such an exclusive estate, we greatly enjoyed the company. We covered a lot of ground, and were well lubricated when it was time to cross the road to our first First Growth visit, Chateau Haut Brion. Turid was our host for this part and her knowledge was vast. The history of Haut Brion is highly significant in Bordeaux history and they were long considered the benchmark of the region. Most wine lovers know the story of the Pontac's Head in Abchurch Lane in London, as well as Samuel Pepys famous line in 1663 about tasting Ho Bryan, "a wine that hath a good and most peculiar taste that I never met with". The 20th century history of the estates revolves around the Dillon family and the Royal family of Luxembourg, who came together when Joan Dillon married Prince Charles. Their son, Prince Robert of Luxembourg, now runs the show and indeed Clarendelle (for which we are the NZ importer) is his pet project to bring the Haut Brion style down to an affordable price point.
Haut Brion is considerably larger than LMHB, almost exactly twice as large in fact. It has a very high-tech feel to it in the winery, but you soon see that this attention to detail pays big dividends. They have been putting in incredibly detailed assessments of clonal selections in the vines over more than 20 years, and they have an in-house cooper from Seguin Moreau who makes 5 barrels every day, which make up 80% of the estate's oak regime. Change is very much in the air at Haut Brion, with plans to build a brand new barrel hall in what looks like a bit of keeping up with the Joneses. When you see the palatial barrel halls throughout the rest of the region (Cheval Blanc, Montrose, Lafite etc) you realise the area where your Grand Vin ages has become a significant part of the brand experience.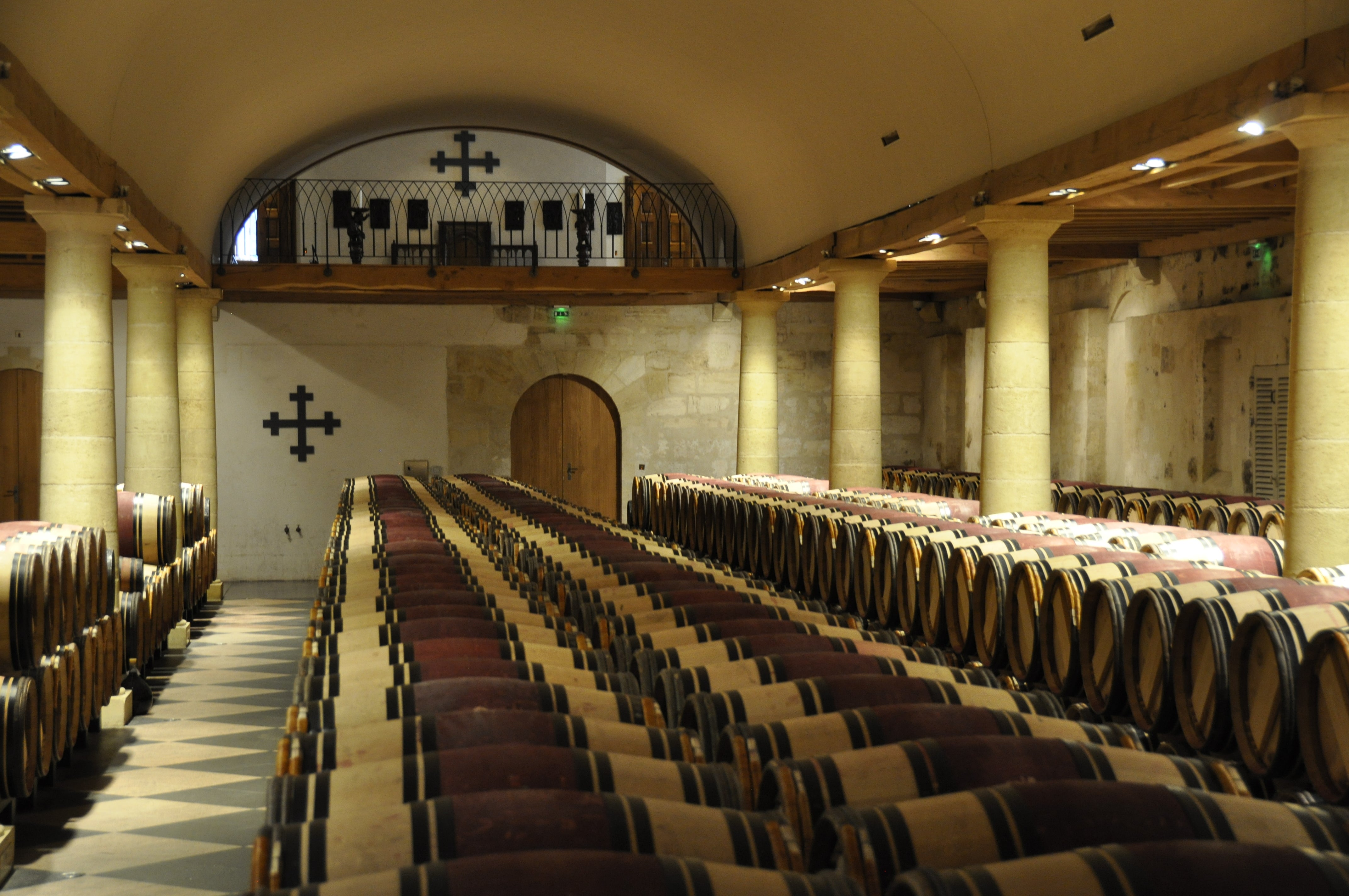 We headed back to our digs at La Mission to freshen up and engage in some Champagne in the courtyard before dinner at Brasserie d'Orleans. I was able to taste my first Escargot, then headed back to the Mission to tell ghost stories, drink Tesseron Lot 76 Cognac and smoke a Cuban cigar. A perfect ending to a perfect day.