Exclusive BrewDog, Fresh in from Scotland.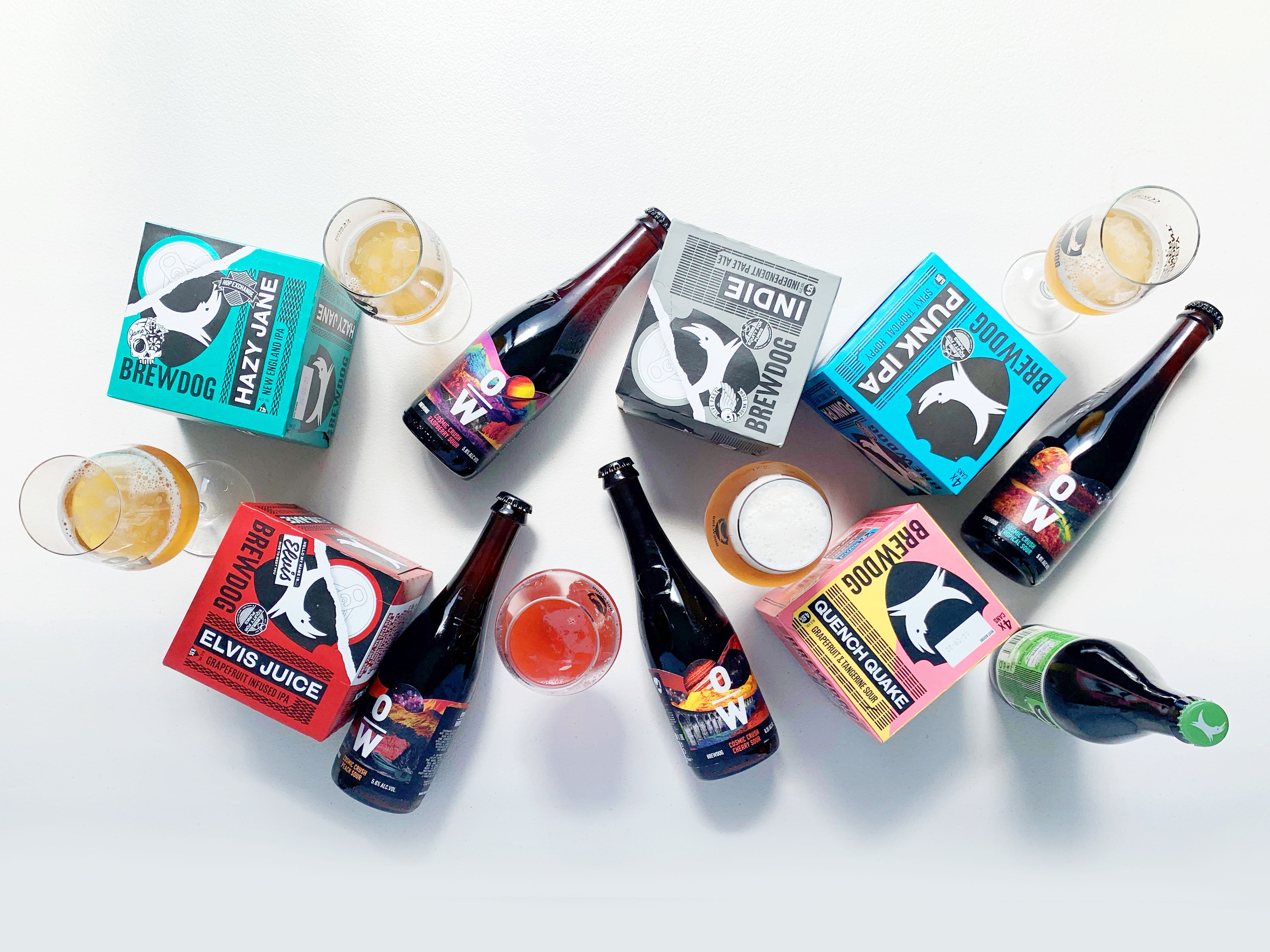 BrewDog is a brewery, bar chain, hotel and brand with a capital B.
It launched in 2007 and was founded by friends James Watt and Martin Dickie. Since then, BrewDog has expanded into a multinational company with nearly 100 locations, and more than 1000 employees around the world. In addition to its breweries (two in Scotland, one in the U.S and one in Australia) there are now exactly 100 BrewDog bars around the world. It's hard to keep track of this ever expanding, pioneering and arguably the most famous craft brewery in the world; not only can they boast about having the #1 craft beer in the UK with their cult classic, Punk, BrewDog has successfully crowdfunded over 70 million pounds in crowdfunding and are now owned by over 120,000 craft beer crusaders who invested through their Equity for Punk raises.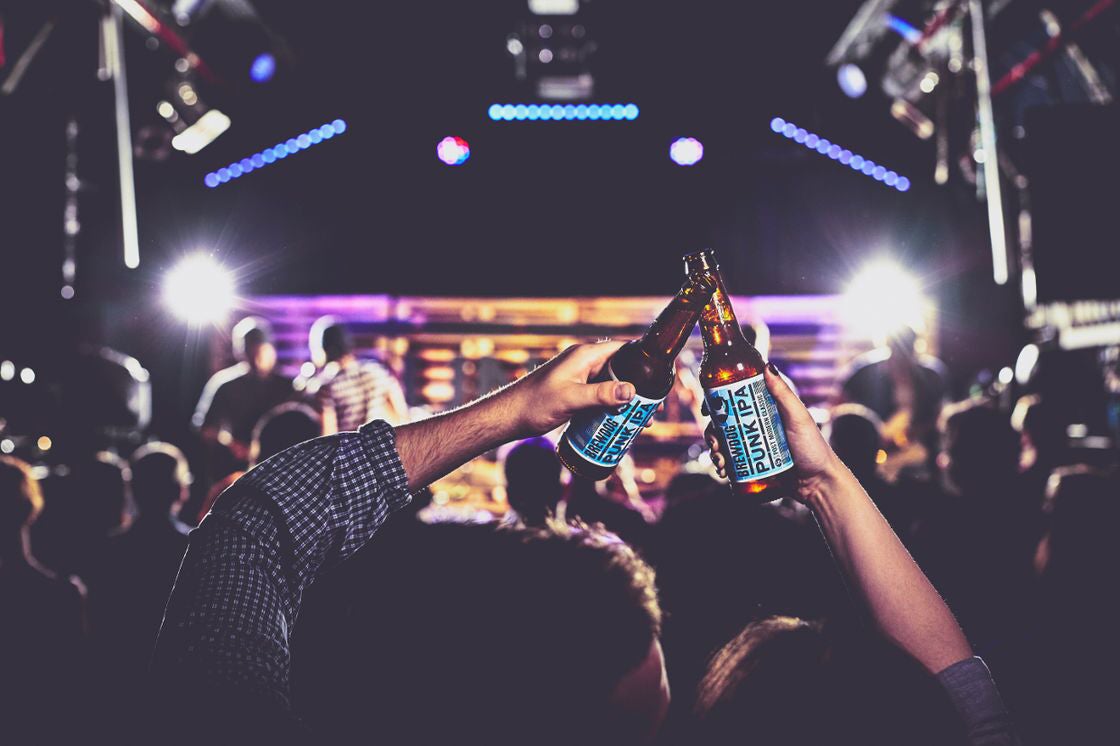 In 2017 they launched LoneWolf distillery, and in 2018 they launched DogHouse, a hotel at its brewery in the U.S where there's taps of their famous Punk IPA in every room plus shower beer fridges and beer for breakfast. Also in 2018 they launched their first sour beer facility, BrewDog Overworks – and we are lucky enough to get our hands on four of their extremely sought after sour beers. They claim to have made the world's most caloric, most caffeinated and most expensive beers. They have also driven a tank down Camden High street; projected naked images of its two founders onto the Houses of Parliament; brewed beer at the bottom of the Atlantic Ocean; dropped stuffed cats from a helicopter onto the City of London; and released, for the royal wedding of 2011, a beer containing so-called natural aphrodisiacs such as "herbal Viagra", chocolate and horny goat weed, which it called Royal Virility Performance. And yes, the 55% beer sold in taxidermy squirrels was them, too.
Marketing stunts and achievements aside, BrewDog's success undeniably comes down to the quality of their brews. In a world now saturated by an ever-changing market, with consumers always chasing the next new beer, they've managed to garner a cult following for their core range beers that the beer geek fans come back to, time and time again.
If you're just starting your discovery journey, grab one of our mixed 6 packs including all the 330ml cans in NZ. If you fancy yourself a branded BrewDog glass, we've got Dead Pony Club and glass deal -three 660ml bottles and a branded glass for $32.97. This beer is BrewDog's second best-selling beer and is exclusive to Fine Wine Delivery in NZ. First brewed at the start of 2012, it showcases how much flavour they can pack into a lower ABV – a true 3.8% hop bomb!