Fresh Hops - The most anticipated release on the Beer calendar!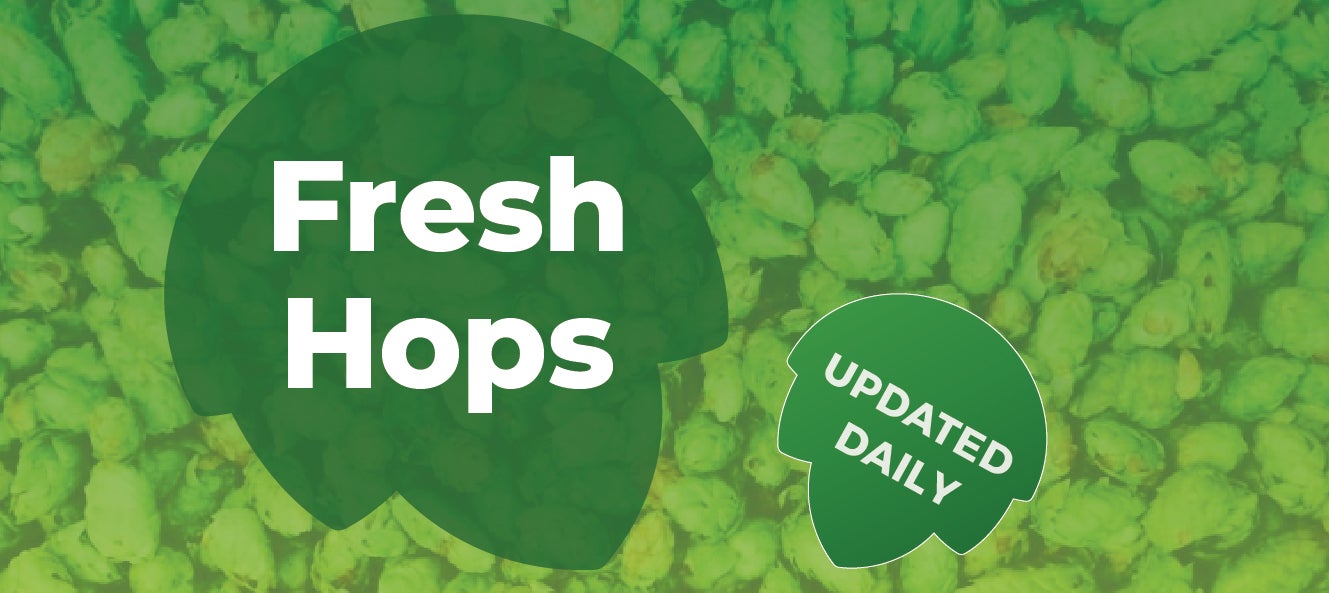 The hops have been picked, the beers have been brewed, and New Zealand beer lovers are excitedly anticipating the biggest beer releases of the year. Hot cross buns and chocolate may be on most people's minds in April, but for beer lovers this month is all about fresh hops. These beers are once a year extremely limited offerings that craft beer fans nationwide eagerly seek out and have fast become the most anticipated releases on the beer calendar.

Just like wine, beer has its own harvest season. Each year, the hops are harvested from the bine, dried, and pressed into pellets before being used to brew throughout the year providing consistent flavour. A small portion of these freshly picked hops, however, are rushed straight to breweries nationwide to brew a very special once yearly release.
When freshly picked, hops are extremely delicate and volatile, so it is literally a race against time for kiwi craft brewers who want to take part in the once-a-year opportunity. Some go to the extent of hiring planes to ship the fresh hops (mostly from Nelson) to their breweries around NZ. What's so special about these fresh hops? Fresh hops are incredibly aromatic and give a huge amount of flavour to the final brew. We liken it to the difference between cooking with fresh herbs and dry herbs, you get big flavour, with the hugely aromatic aroma and taste providing the hoppy goodness that beer lovers crave.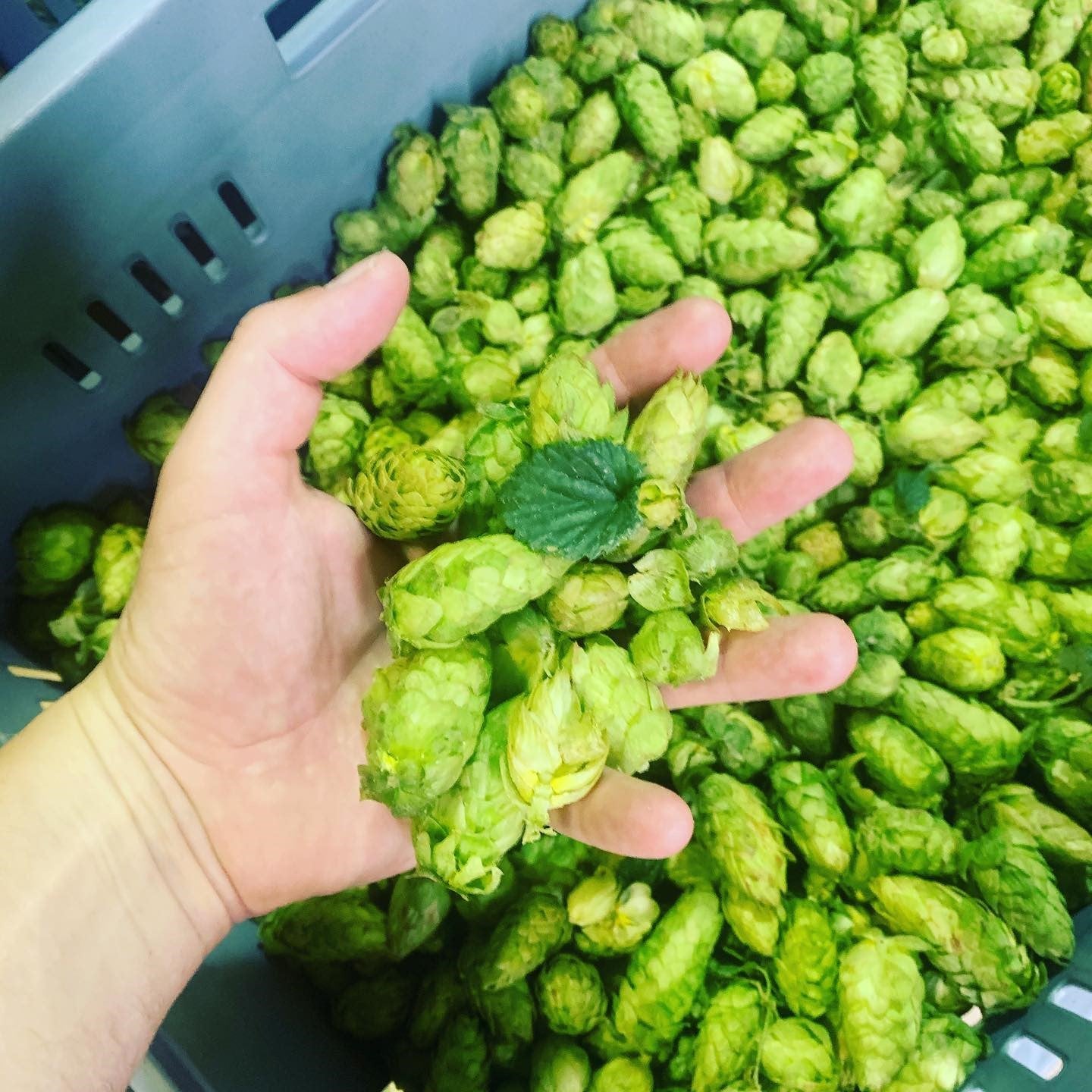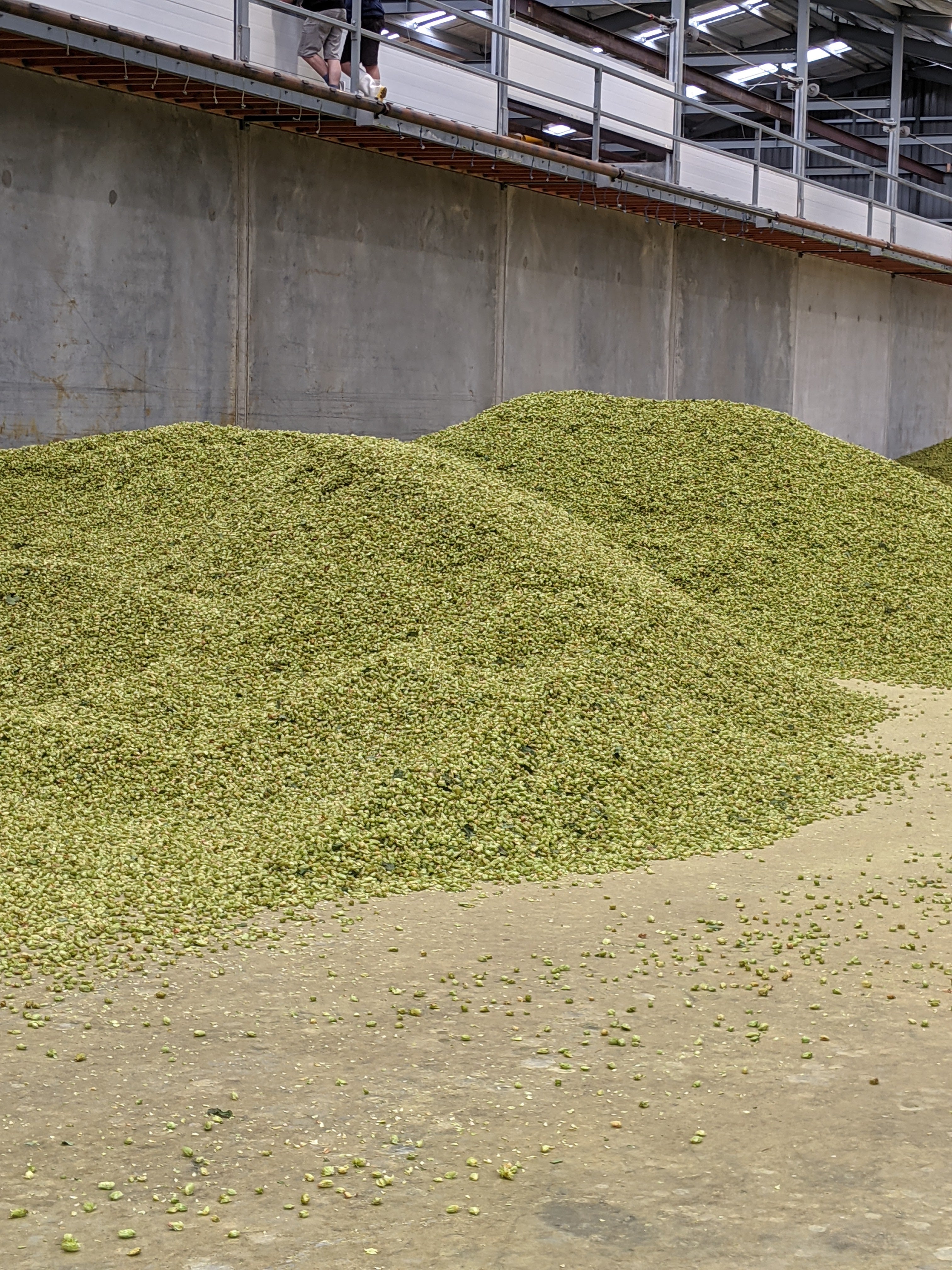 There are four main components to beer: water, yeast, malt and hops. Hops are the usual cause for excitement in modern-day brewing, but not many people understand their origins. Hops are the flowers, or cones, of a plant called Humulus Lupulus and help keep beer fresher for longer, retain its head of foam and of course provides hoppy aroma, flavour and bitterness. In the early days, hops sole purpose in beer was as a preservative before people started realising that the flavours these plants provided lifted beers to another level. Every beer on the market contains hops to some extent, some of the main hop producing countries include Germany, Czech Republic, and the United States.
New Zealand hops are some of the most coveted on the market and are extremely hard to get your hands on both here and overseas. Our hops are renowned for their fruity, citrusy, and highly aromatic abilities due to the huge level of essential oils and alpha acids in our hops that no other country can provide. Most of these hops are grown in Nelson, often toted as New Zealand's hop capital.
There is no doubt that these fresh hops can produce some incredible brews, but there's also many risks involved as the hops are much more volatile and have such a short usability period, since the hops can oxidise quickly once harvested. This also results in an extremely short shelf life. A normal IPA has a shelf life of 6-12 months, however fresh hop beers should really be drunk within a month otherwise the hop flavour starts to disintegrate. Any fresh hop beer consumed after May, will have much reduced in flavour than straight after brewing, and as a retailer we commit to only providing these beers at their freshest.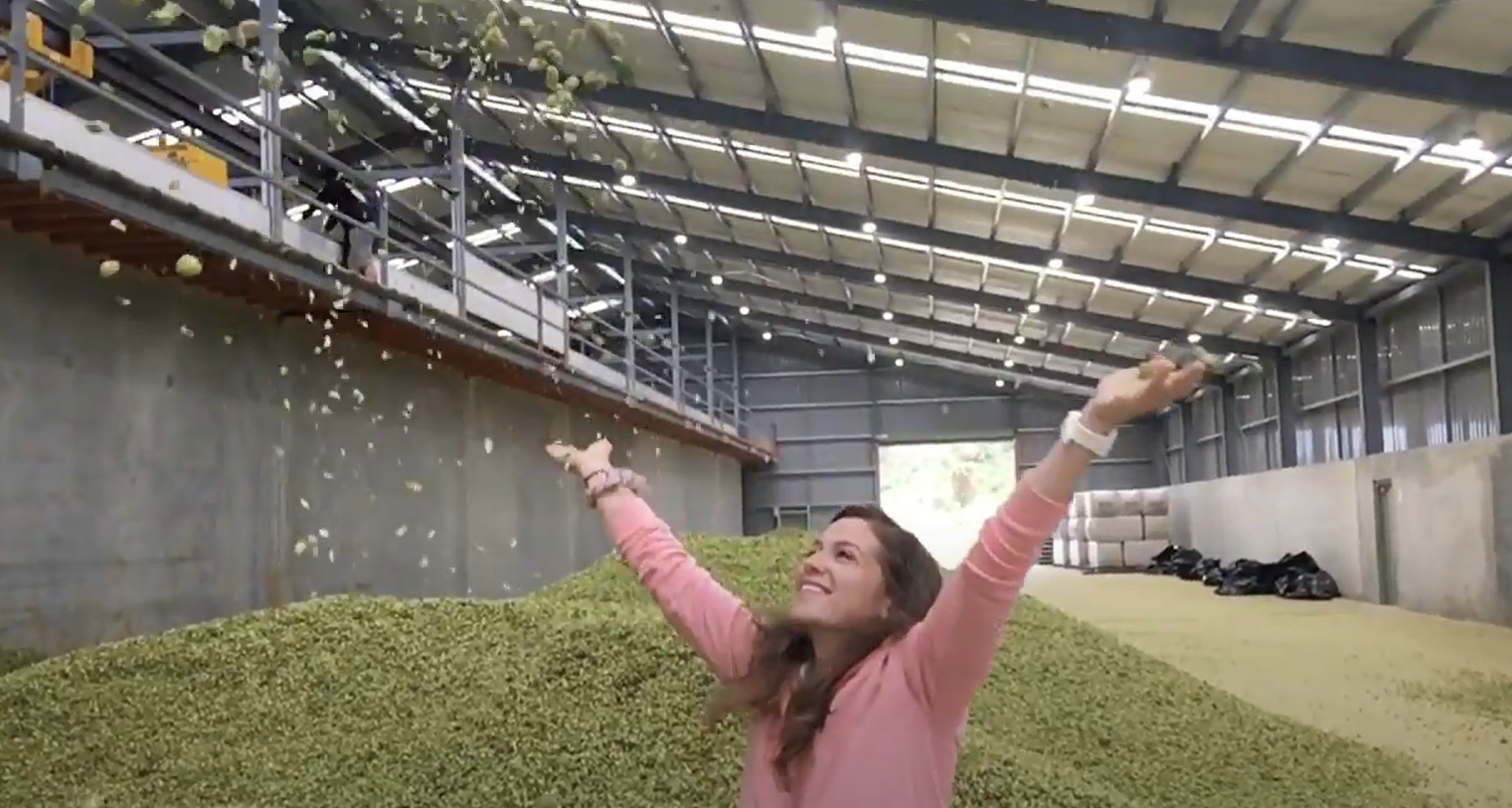 Hence, these brews cause a lot of excitement with beer drinkers when released annually. Incredibly aromatic brews, released only once a year, and generally only available for one month in crazy limited quantities? For craft beer fans, it doesn't get much better.
There are many hops available in NZ and just like grapes have their own distinct flavour profiles, hops also bring their own unique aromas and tastes to a beer, and the best possible time to taste these flavours are whilst they are at their most intense through the fresh hop process. This is the time of the year when most people realise what hops truly are their favourite.
Below is a quick overview of some of the most popular hops brewed with this fresh hop season, all with their unique flavour profiles:
Riwaka
Riwaka is a unique hop with a powerfully fueled tropical passionfruit aroma. Riwaka provides an incredibly powerful "dank" character when used in a fresh hop beer, due to it's higher than normal oil content. Underneath the tropical passionfruit it also provides a punchy grapefruit citrus character. This hop really does say New Zealand in a glass and lends beautifully to new world Pale Ale styles and Pilsners.
Nectaron
Nectaron is fairly new on the hop scene, however, has been passionately crafted over 17 years. Nectaron provides intense tropical pineapple, passionfruit, and stone fruit (peach) and citrus (grapefruit) characters. Many wrongly believe Nectaron provides nectarine flavours and was named as such, however Nectaron was named after a combination of Ron Beatson, who's dedication to the New Zealand Hop Research has been legendary, and "Nectar" of the Gods. Nectaron is a versatile hop and can be used from Lagers to IPAs.
Nelson Sauvin
Nelson Sauvin is famous for its breathtaking white wine fruitiness; hence it was named after the Sauvignon Blanc grape for having similar flavours of tropical passionfruit and gooseberry. It provides a very bold flavour, and when used in fresh hop beers this is amplified, providing huge bursts of flavour. Nelson Sauvin is usually used for APA and IPA styles.
Below are just some of the beers you can expect to find at Fine Wine Delivery from this year's fresh hop season.
8 Wired Battery Hill – New Hop Pilsner
Alibi Nectaron Fresh Hop 440ml can
Baylands Waifly Nelson Sauvin 440ml can
Behemoth Cheech & Chong Nelson Sauvin/Motueka 440ml can
Canyon Dip Hop NZ Pilsner 440ml can
Choice Brewing Little Green Bag Rakau Fresh Hop Cold IPA 440ml can
Canyon Nelson Sauvin/Nectaron Cold IPA 440ml can
Double Vision The Count Nelson Sauvin 440ml can
Deep Creek Nelson Sauvin Fresh Hop 440ml can
Double Vision Van Hopsling Moutere 440ml can
Duncans Fresh Hop Riwaka XPA keg only
Epic Hazy Fever Riwaka Fresh Hop 440ml can
Good George Fresh Squeeze Nectaron Hazy IPA Squealer
Hop Federation Green Limousine Nelson Sauvin Fresh Hop 440ml can
Liberty Nectaron 22 440ml can
Parrotdog Bruce Riwaka/Nectaron 440ml can
Panhead Fresh Hop Vandal 440ml can
Sawmill Nectaron Fresh Hop Hazy 440ml can
Sawmill Riwaka Hazy IPA 440ml can
Sprig & Fern Harvest Pilsner Riwaka & Motueka 440ml can
Sprig & Fern Trifecta Fresh Hop Hazy Pacifica, Taiheke, Motueka 440ml can
Searchlight Pilsner Fresh Hop 440ml cans
Urbanaut Fresh Hop Mixed 6 pack
8 Wired Battery Hill – Motueka New Hop Pilsner (these hops will be slightly dried but still brewed within 36 hours of picking)