Fresh Hops - The most anticipated release on the Beer calendar!
Hot cross buns and chocolate may be on most people's minds in April, but for beer lovers this month is all about fresh hops. These beers are once a year extremely limited offerings that craft beer fans nationwide eagerly seek out and have fast become the most anticipated releases on the beer calendar.
Just like wine, beer has its own harvest season. Each year, the hops are harvested from the bine, dried, and pressed into pellets before being used to brew throughout the year providing consistent flavour. A small portion of these freshly picked hops, however, are rushed straight to breweries nationwide to brew a very special once yearly release.
When freshly picked, hops are extremely delicate and volatile so it is literally a race against time for kiwi craft brewers who want to take part in the once-a-year opportunity. Some go to the extent of hiring planes to ship the fresh hops (mostly from Nelson) to their breweries around NZ. What's so special about these fresh hops? Fresh hops are incredibly aromatic and give a huge amount of flavour to the final brew. We liken it to the difference between cooking with fresh herbs and dry herbs, you get big flavour, with the hugely aromatic aroma and taste providing the hoppy goodness that beer lovers crave.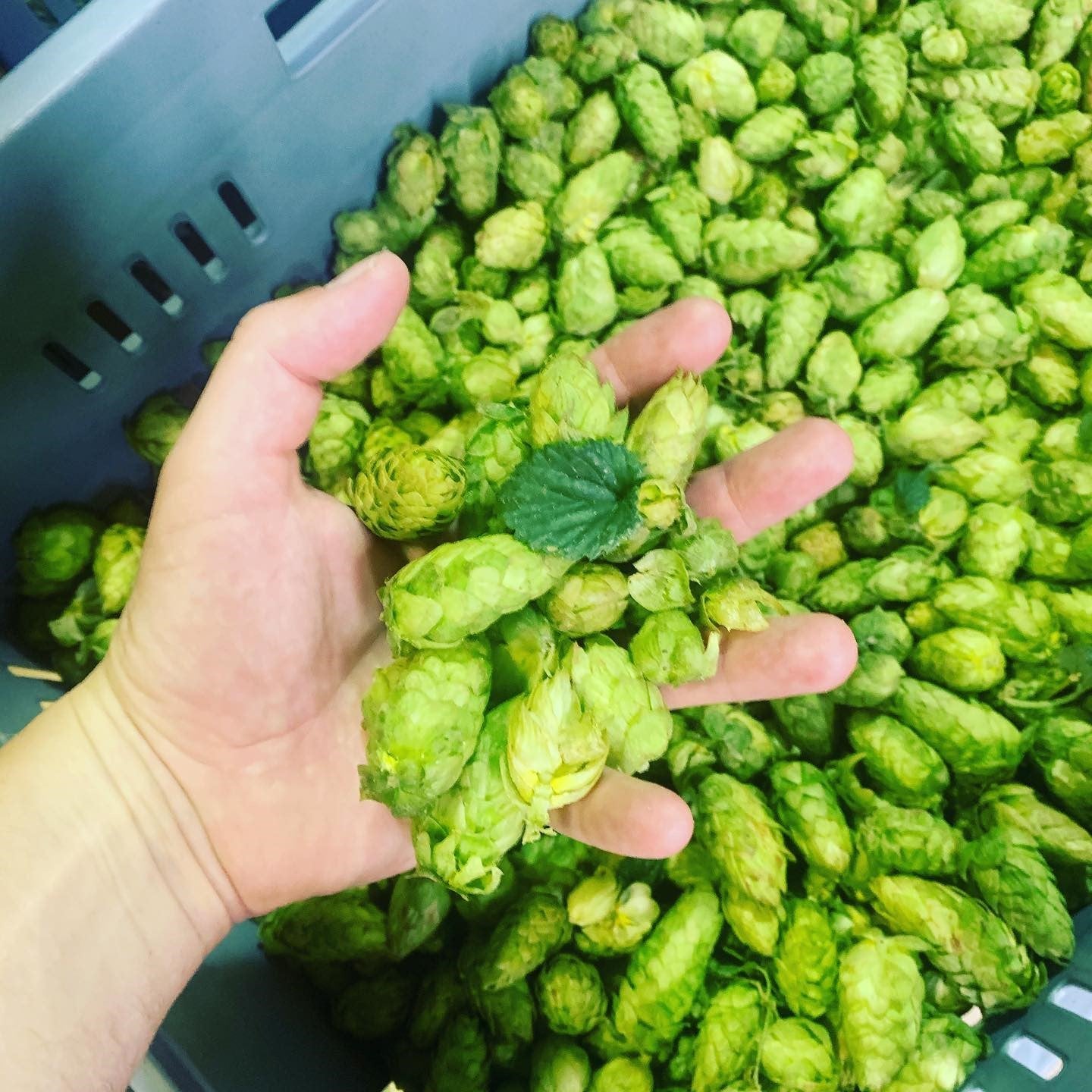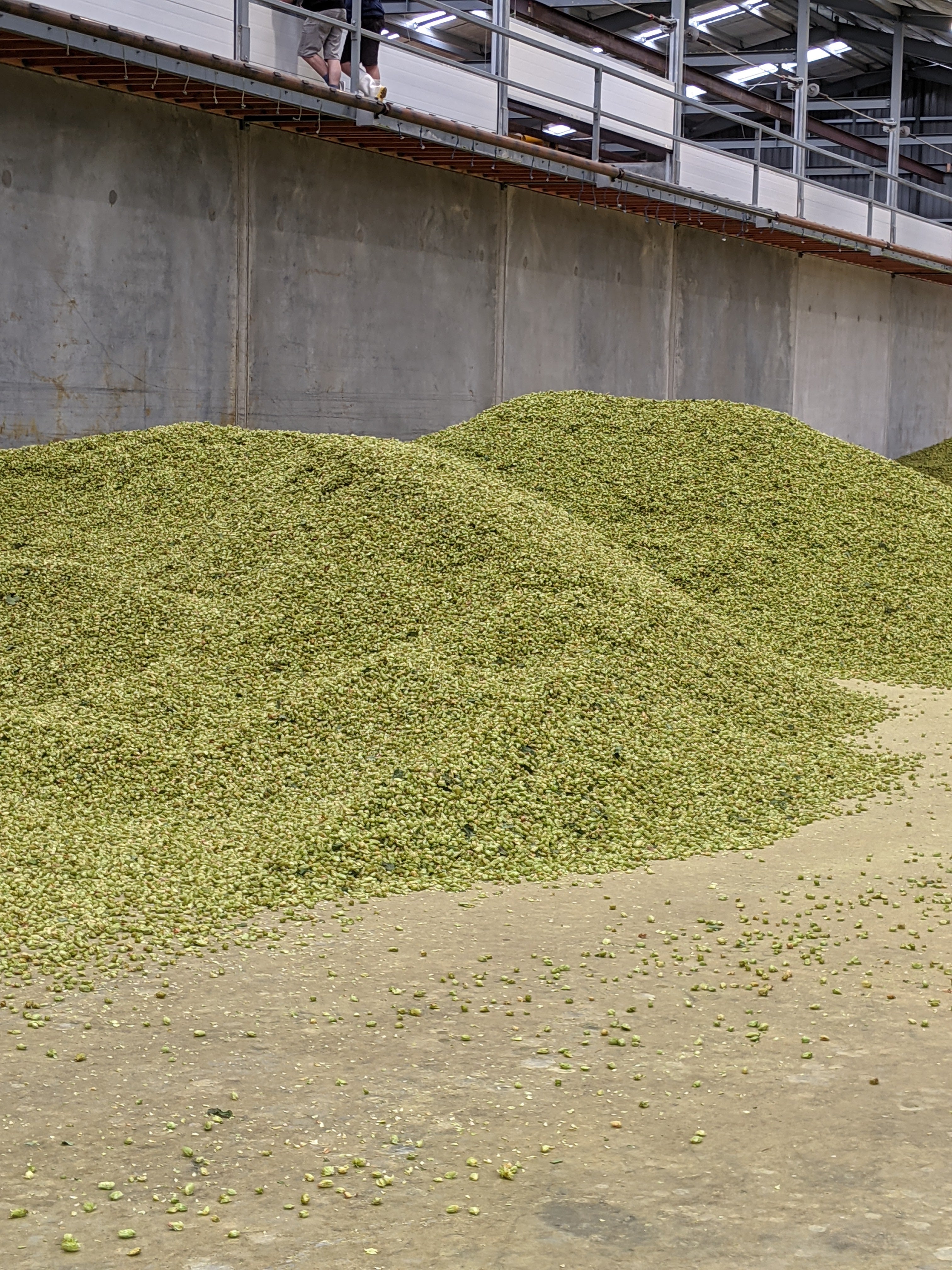 There are four main components to beer: water, yeast, malt and hops. Hops are the usual cause for excitement in modern-day brewing, but not many people understand their origins. Hops are the flowers, or cones, of a plant called Humulus Lupulus and help keep beer fresher for longer, retain its head of foam and of course provides hoppy aroma, flavour and bitterness. In the early days, hops sole purpose in beer was as a preservative before people started realising that the flavours these plants provided lifted beers to another level. Every beer on the market contains hops to some extent, some of the main hop producing countries include Germany, Czech Republic and the United States.
New Zealand hops are some of the most coveted on the market and are extremely hard to get your hands on both here and overseas. Our hops are renowned for their fruity, citrusy, and highly aromatic abilities due to the huge level of essential oils and alpha acids in our hops that no other country can provide. Most of these hops are grown in Nelson, often toted as New Zealand's hop capital.
There is no doubt that these fresh hops can produce some incredible brews, but there's also many risks involved as the hops are much more volatile and have such a short usability period, due to the fact that the hops can oxidise quickly once harvested. This also results in an extremely short shelf life. A normal IPA has a shelf life of 6-12 months, however fresh hop beers should really be drunk within a month otherwise the hop flavour starts to disintegrate. Any fresh hop beer consumed after May, will have much reduced in flavour than straight after brewing, and as a retailer we commit to only providing these beers at their freshest.
Hence, these brews cause a lot of excitement with beer drinkers when released annually. Incredibly aromatic brews, released only once a year, and generally only available for one month in crazy limited quantities? For craft beer fans, it doesn't get much better.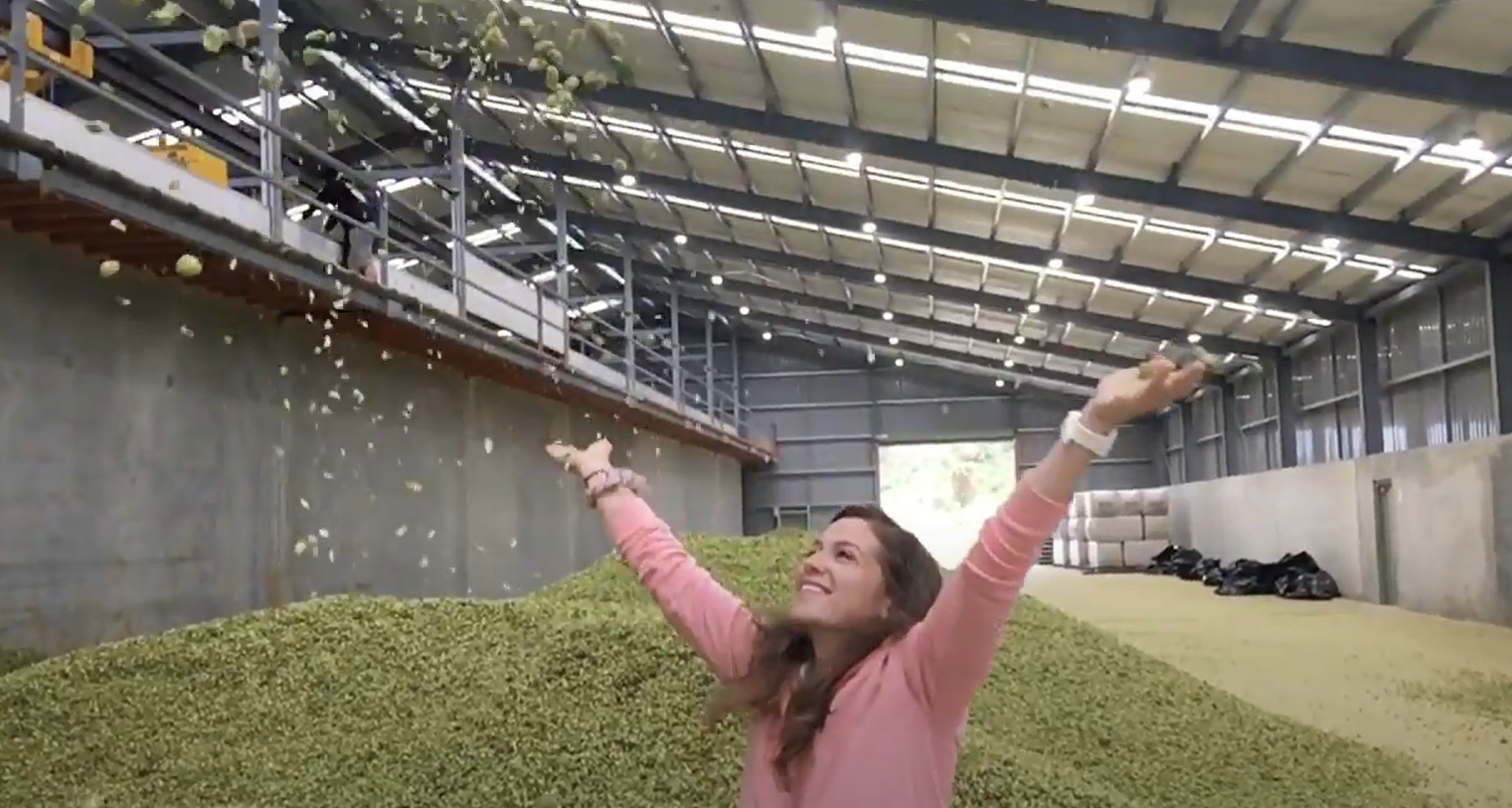 There is many hops available in NZ and just like grapes have their own distinct flavour profiles, hops also bring their own unique aromas and tastes to a beer. Although there is a wide variety available, fresh hop beers focus on the most popular hops such as Nelson Sauvin and Taiheke, but also for the first year ever a brand new hop, Nectaron, has been added into the mix. We've put together an overview of some of the hops in this year's releases and the flavours you can expect from each.

Nelson Sauvin
The name may be familiar, that's because Nelson Sauvin was named after our most famous wine grape, Sauvignon Blanc. This is due to the similar flavours found in this hop – you can expect fresh gooseberries and intense fruit and white wine characters. You'll find this hop in the majority of NZ IPAs, and it is by far the most used in this years fresh hop beers, with the majority featuring this hop.
Some of the fresh hop beers featuring Nelson Sauvin:
Behemoth Hop Brothers
McLeod's Fresh Hop
8 Wired Fresh Hazy Hopwired
Double Vision Full Hop
Deep Creek Fresh Hop
Hop Federation Green Limousine
Sawmill Hazy Nelson Sauvin
Nectaron
Nectaron is the newest hop launched by NZ Hops, previously known as "Hort 4337" and passed after vigorous testing. It's name is a play on Nectar of the Gods and it's creater Ron Beatson (not a nod to stonefruit) and so many people don't realise this beer oozes tropical fruit character. First bred in 2004, it provides a very ripe fruit character and is big and punchy. This is the first fresh hop harvest using this exciting new NZ hop, and a perfect chance for punters to taste it in it's pure, aromatic form.
Baylands Fresh Hazy Hop Bomb
Epic Green Machine
Parrotdog Brent
Behemoth Cheech & Chong (also contains fresh Nelson Sauvin)
Panhead Green Go
Motueka
Motueka hop is an aroma hop with distinctive fresh crushed citrus and mojito lime character. Upfront lively intense lime is followed by a background of tropical fruit and lemon zest. A firm favourite with brewers, Motueka is extremely versatile but lends itself perfectly to IPAs with its big flavour profile and it's great hop oil content.
Taiheke (NZ Cascade)
Taiheke is a variety of the Cascade hop originated from the US, and was previously known as NZ Cascade. This hop provides exceptional levels of citrus with grapefruit characters dominating, before moving into more tropical fruit notes. An extremely popular hop both in NZ and abroad, however finding it in a fresh hop beer is very rare!
Urbanaut Fresh Hop Beer Blender
This year for the first time Fine Wine Delivery have put together a fresh hop box, containing 12 of the best fresh hop beers from breweries around NZ. Sold by pre allocation, these boxes are making their way to customers from next week in their special chilltainer boxes, keeping beers as fresh as possible on their journey. We also store all our beer chilled so you can ensure you're getting the freshest possible beer.
If you missed out on one of these boxes, then you're still in luck as we will also be selling all these beers individually, however in extremely limited quantities so get in while you can!