Hosting the Perfect Mid-Winter Dinner Party
Winter provides the perfect excuse to catch up with friends and family and indulge in some of those good for the soul foods and beverages! In fact, we often find this part of the year lags a bit. The hum drum routine of winter sets in with its long hours of darkness, and its easy to feel like you're getting up in darkness and coming home from work in the dark too. And with travel still on hold, its even harder without a mid-winter getaway, making entertaining like this all the more important.
The origins of this type of meal really came about with a mid-winter Christmas, which was ideal for us southern hemisphere folk who experience Santa's arrival in the summer. Our December is more suited to BBQ's, seafood and cold cuts, making way for a secondary celebration in the middle of the year to indulge in rich, hot foods and decadent desserts! But realistically, if you're not a believer or you don't enjoy these traditional dishes, then spice it up with a different theme all together. Maybe you're a fan of Italian food or Spanish Tapas, or perhaps a Curry and Craft Beer night? And if cooking isn't your bag baby, then get your mates to do the hard work with a pot luck dinner. Stand back and enjoy the stream of compliments saying 'What a great idea, thanks for getting us out of the house!'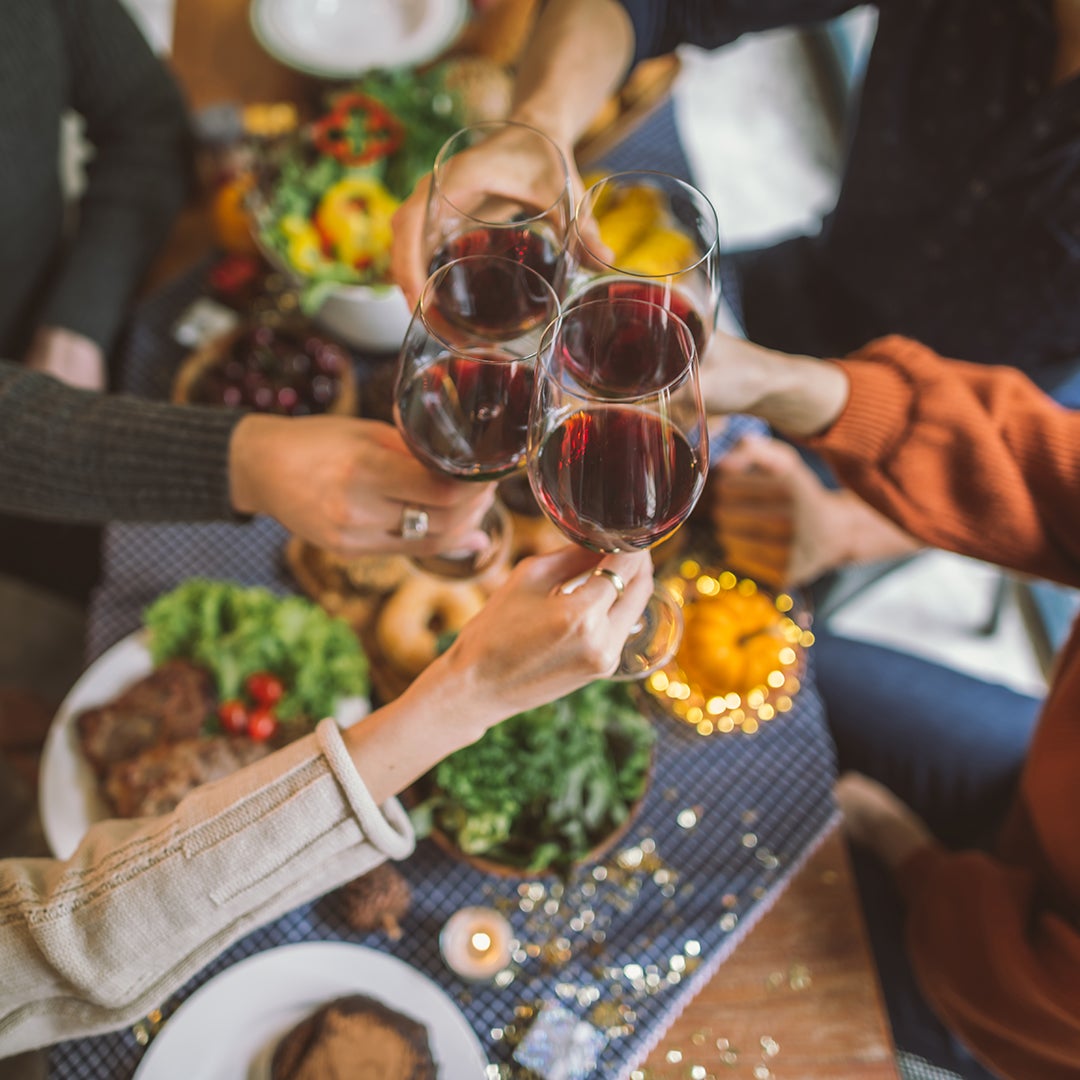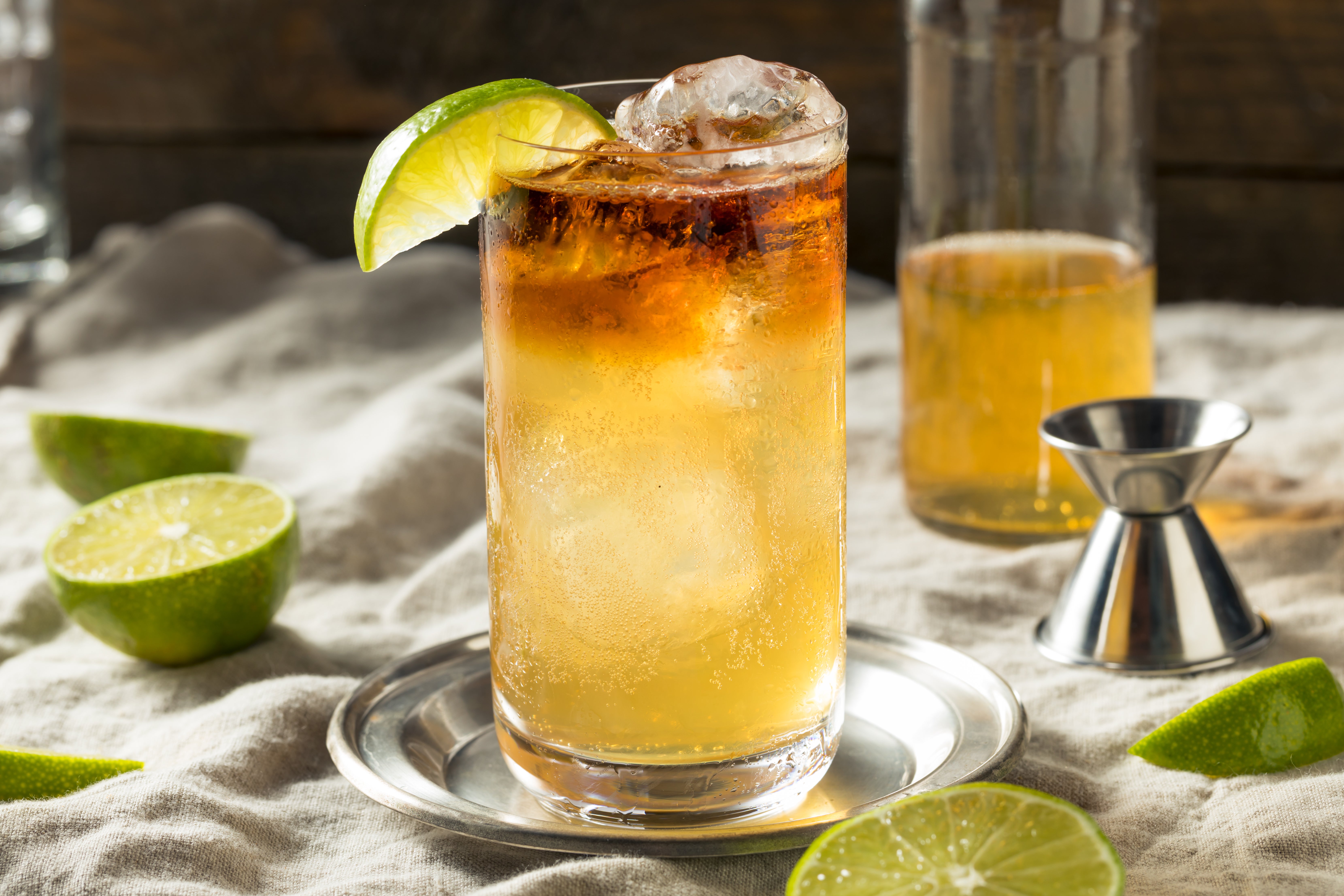 Whatever your plan to feed the masses, we've got some top tips to cover all the refreshments and some great suggestions on what to match them with.
There are three golden rules to matching drinks with food;
Match equals and opposites. Look for similar flavours that compliment key ingredients, or contrasting ones, like zest citrus or lively acidity to cut through rich creamy flavours.
Match body/weight. If your food is delicately flavoured, match it with a delicate wine. Likewise if you have big powerful mouth-filling flavours, you'll never taste the beverage unless it is equal or greater than in flavour weight.
And most importantly, have fun and experiment. And when you find something that works well, write it down so you can recreate it next time!
To start the evening off and get everyone in the mood we've got a great refreshing cocktail for you – the Dirty Mojito! It's super easy and doesn't require hiring a bartender for the evening, or buying an extensive array of cocktail making equipment. It uses just four ingredients - Plantation Dark Rum, East Imperial Ginger Beer, with lime and mint to garnish. Serve this drink in a highball or a rocks glass depending on what you have the most of. Check out the recipe here.
If you're serving this first drink as people arrive, they're most likely milling around catching up with everyone, so hand round some nibbles that are an easy one hand single bite, as their other hand won't want to put their drink down. And if they're not a cocktail crowd then a glass of sparkling always kicks off a night well.
We've got the extraordinary 2007 vintage Champagne from Charles de Cazanove Millesime crafted by the International Wine & Spirits Competition's "Sparkling Winemaker of the Year". Your guests will be so impressed they're starting off the evening with a vintage Champagne, no need to tell them it's crazily underpriced at just $59.99. What a way to create a truly memorable event. The Cazanove Millesime is complex from its aging yet retains a lot of freshness making it the perfect aperitif style. Best enjoyed with fatty or fresh seafood like salmon blinis or oysters to begin with. But this wine could move you through to a fish entrée, standing up to the weight of a hollandaise or lemon butter sauce.
But, if you think pink is prettier then get the party started with Brilla! Rose Prosecco. A stunning drop to kick off your event with, superbly packaged in a striking bottle that will make any table setting look like it's straight out of a design magazine! Fruity, fresh and perfectly balanced Brilla! Rose works well with sushi, cured meats, mushrooms and antipasto.
For the hop heads in the room, we have a few brews to start the evening off. For those watching their alcohol consumption serve up Croucher Lowrider IPA and watch them amaze at the fact it's actually a light beer. Lower in alcohol at just 2.5% abv but big on flavour with a beautiful deep amber colour, and oozing with tropical fruit and citrus flavours. Also suitable for the early dishes is cult classic, the 'people's favourite' - Sawmill Pilsner. Clean, crisp, with biscuity malt aromas, zesty lemon and lime, and a hint of tropical fruit on the palate. This beer is incredibly versatile, easily matched to similar flavours with citrus or tropical ingredients, but also refreshing and clean enough to cut through richer, cream based dishes. Also in that clean refreshing vein is Behemoth's Something Hazy IPA. A New England IPA using a combo of some of their all-time favourite hops to produce soft and juicy flavours that will work with crisp and bright produce, spicy Thai and Indian cuisine, oily fish, as well as cutting through deep fried foods and burgers.
And if you do look at a curry night, then these beers will go with many of your menu items.
Along with the two sparklings already mentioned, let's have a look at matches for the early courses with wine. You can't go past the winemaking genius of Michel Chapoutier and his succulently dry Belleruche Rose. This wine is so versatile with an array of foods! Usually, I find you can't beat a glass of Rose just on its own, but this wine with its dry style and juicy acidity make it so well matched to food there's no end of options. An absolute no brainer with smoked salmon blinis and anti pasto platters, but it can also transcend into the likes of an entrée very easily with fresh salmon, fish, quiche or tarts, goat cheese, even a cold meat item like a Lamb or Duck crostini.
You may well have guests that only drink a red wine and the Platinum Decanter winning sub $20 Celliers des Dauphins Reserve Cotes du Rhone Rouge could easily cover many of these dishes, along with the fantastic value Shaky Bridge Pioneer Series Pinot Noir from Central Otago, with the goat cheese tart or souffle, through to the Lamb or Duck crostini.
Equally versatile are the deceptively complex Wild Earth Pinot Gris or the Spade Oak Voysey Chardonnay. White wines that are broadly appealing but offer enough richness to cover many options from classic salads, fresh shellfish, to roast chicken or indulgent pork belly.
There's a minerality, even salinity that will cut through a lot of richer sauces with these wines – even the classic roast pork with apple sauce will be amazing, and if its alongside some roasted fennel then it will be even better! If you are going with the traditional Mid-Winter Christmas then your glazed ham is ideal with these wines, and the previously mentionedCotes du Rhone RougeCotes du Rhone Rouge could continue on too. And of course, the hugely popular Parrotdog Birdseye Hazy IPA with a big citrus base and juicy stonefruit flavours is a great transition for the beer drinkers.
Then we hit our heavy hitters with full weight and flavour. If you are looking for some stand out wines to make the evening truly memorable, or you're a bit of a home cook and have cranked up the flavours, then these wines will surprise and delight any guest.
For top notch Chardonnay with serious pedigree, you cannot go past the sublimely crafted Villa Maria Single Vineyard Ihumatao Chardonnay. Bob Campbell scored this powerful 2019 vintage 98/100, but honestly, it's always a consistently stunning wine. Massively concentrated, creamy textural and complex, this wine is screaming out for Crab Ravioli served with a citrus butter sauce, or prosciutto and sage wrapped pork loin. This is a full noise chardonnay with masses of structure, so it will stand up to fat, cream and acid.
And in the red options we have two outstanding options. Firstly the Incognito Reserve Hawke's Bay Syrah is a stunning Gimblett Gravels Single Vineyard basket pressed wine of exceptional pedigree, that usually sells for $55 a bottle. Sadly, the winery needs to clear this wine, which is why it's disguised under our own label. Serve this with confidence to your guests and tell them how you saved over $30 a bottle on one of NZ's most highly regarded Hawke's Bay Syrah!
This is a wine of incredible depth that needs a big dish to go with it. Think about slow roasted spiced lamb, or my pick of venison with a balsamic glaze or a red wine jus, duck fat potatoes, and your choice of leafy greens.
And if you're really out to impress … we have the ultimate treat that will undoubtedly secure your dinner party 'best ever' status. Rippon Mature Vine Pinot Noir from 2012. A library release of arguably NZ's finest Estate Pinot, with only 120 bottles available, skillfully negotiated for this Mid-Winter Sale only. Full of earthy, spice complexity that has amazing texture and energy. Once again this is a big wine that deserves a big dish to help it shine, and the earthy spice characters are the key! Something like Braised Duck with porcini, or a spiced Confit Duck. Or pull out all the stops and go Rabbit Ragu with Juniper, star anise and rosemary.
We've talked a lot about serious wines with these serious dishes, but there is a raft of beautiful bold beers that will easily match with these big dishes too. Kereru Abyr Dark Ale is chocked full of roasty malt flavours, and just happens to be Gluten Free! Or try the Irish inspired Garage Project Snug Nitro Irish Stout for some seriously beefed-up flavours.
Now there is one uniquely Christmas sensation I haven't touched on yet, and that is the ethereal experience of Sparkling Shiraz, and some of the finest are made by Seppelt. They have been near impossible to find in NZ for a few years due to a change in distribution, but we just couldn't go without any longer and negotiated directly with the winery to import them ourselves! The best of the best is of course the Seppelt Show Sparkling Limited Release Shiraz and no self-respecting Christmas Dinner would be complete without it! Chocked full of decadent dark fruit, rich chocolate, intense spice and rounded off with coconut and vanilla this is a showstopper! An obvious choice to match with chocolate, dried fruit and spiced desserts, but also hugely versatile with meats like a classic Roast Lamb with garlic, rosemary and mint sauce. You have not lived till you have had a Mid-Winter Dinner like this!
Along with the Sparkling Shiraz option for dessert or a sumptuous cheeseboard, there are a raft of options with dessert wine, port or sherry. You could even try a rich decadent complex Stout with chocolate tart, panforte or even Christmas pudding or cake, like the Urbanaut Tropical Imperial Stout or the Cassels & Sons Milk Stout.
However, if you've had enough food… why not finish off with another cocktail, and this one's a great sweet treat to end with. The Salted Caramel Espresso Martini Pack makes for a simple solution combining Stoli Salted Caramel Vodka and Mr Black's Coffee Liqueur – super easy at the end of a long evening! Check out our recipe here.
To help you assemble the two cocktails plus many future concoctions, we've sourced a stylishly presented 10 piece cocktail set from Stanley Rogers. And to assist your inspiration for other mixed drinks, we have an exhaustive list of spirits to suit all tastes as part of the sale. Don't forget to top up on mixers, and of course provide some non-alcoholic options as a responsible host, which you can find here.
So break the winter routine and start planning your Mid-Winter Christmas Dinner today. Browse all our Mid-Winter Sale items here and order your Beer, Wine and Spirits online today!