Martinborough Vineyards - Wairarapa Pinot Pioneers
A scientific report published in 1978 referenced similarities in Martinborough to that other famed cool climate Pinot Noir and Chardonnay growing region … Burgundy. And there's good reason for that. Martinborough sits at 42 degrees south, a similar distance to Burgundy from the equator.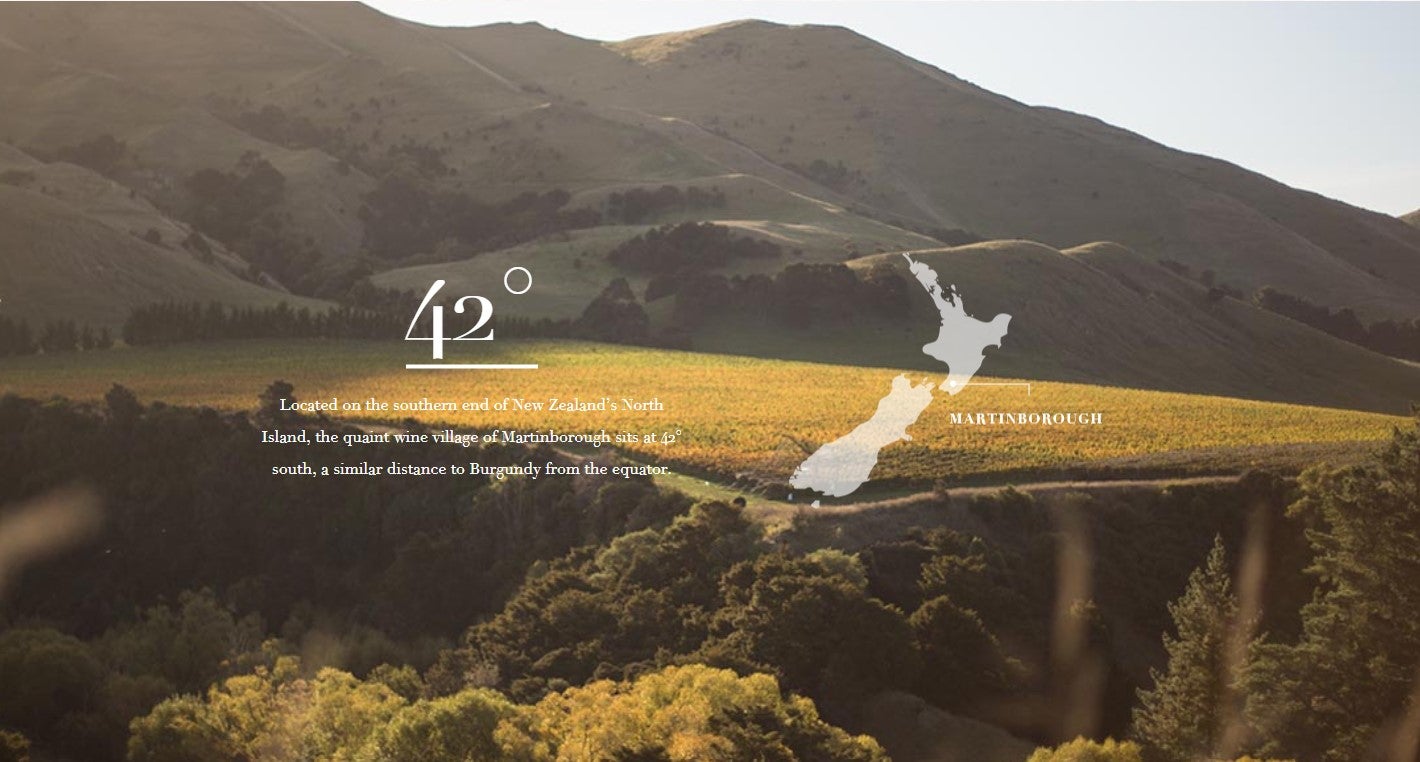 There's also no mistaking who was responsible for this fantastic revelation, as it was the Founders of Martinborough Vineyards who published the DSIR survey that resulted in the birthplace of Pinot Noir in New Zealand.
Dr Derek Milne and colleague Dr Neil McCallum were the soil scientists who quite literally unearthed the potential lurking beneath the ground of this quiet little town. They were so convinced of the findings of this survey that they both went on to set up vineyards there. Derek Milne, his brother Duncan, their friend Russell and their families, purchased 16 hectares there. Armed with the power of knowledge they planted the very first Pinot vines in 1980, and Martinborough Vineyards was born! It set off a chain reaction of sorts, with a handful of other vineyards springing up at the time, rejuvenating the otherwise stagnant region.
Fellow Investor Russell Schulz, a Wellington Pharmacist quite fancied the alchemy of winemaking, so he kicked off production for the first few vintages, until they could justify the expense of an experienced winemaker. And if they ever doubted that initial soil survey's results, they certainly shouldn't have, as right from the get-go they were winning awards for all their early vintages across all varieties!
Once the business could support it, Larry McKenna was employed as winemaker in 1986, imparting a trademark style that would later make Martinborough Vineyards a household name. A long list of winemaking achievements followed, including a four-peat of Air New Zealand Champion Trophies for their Pinot Noir from 1986 to 1989, firmly establishing an international reputation as New Zealand's finest Pinot Noir. A reputation that still stands today.
Larry held the role of Winemaker and later Managing Director, through to 1999 when he left to start up his own business Escarpment Wines. Claire Mulholland followed on from him and continued the fantastic legacy left for her until 2004. Bitten by the Pinot bug she headed down south to Central where she has made wine for Amisfield and Burn Cottage. The current Winemaker Paul Mason has been there ever since, with the longest tenure so far.
Paul has had an extensive career making wine here in NZ for Coopers Creek, De Redcliffe and Villa Maria. But has also gained experience in France, Italy, Chile, Australian and the US. It was in fact, Martinborough Vineyard Reserve Pinot Noir ( now labelled Marie Zelie ), that inspired Paul to go into winemaking, and the 1994 vintage will always hold a special place in his heart.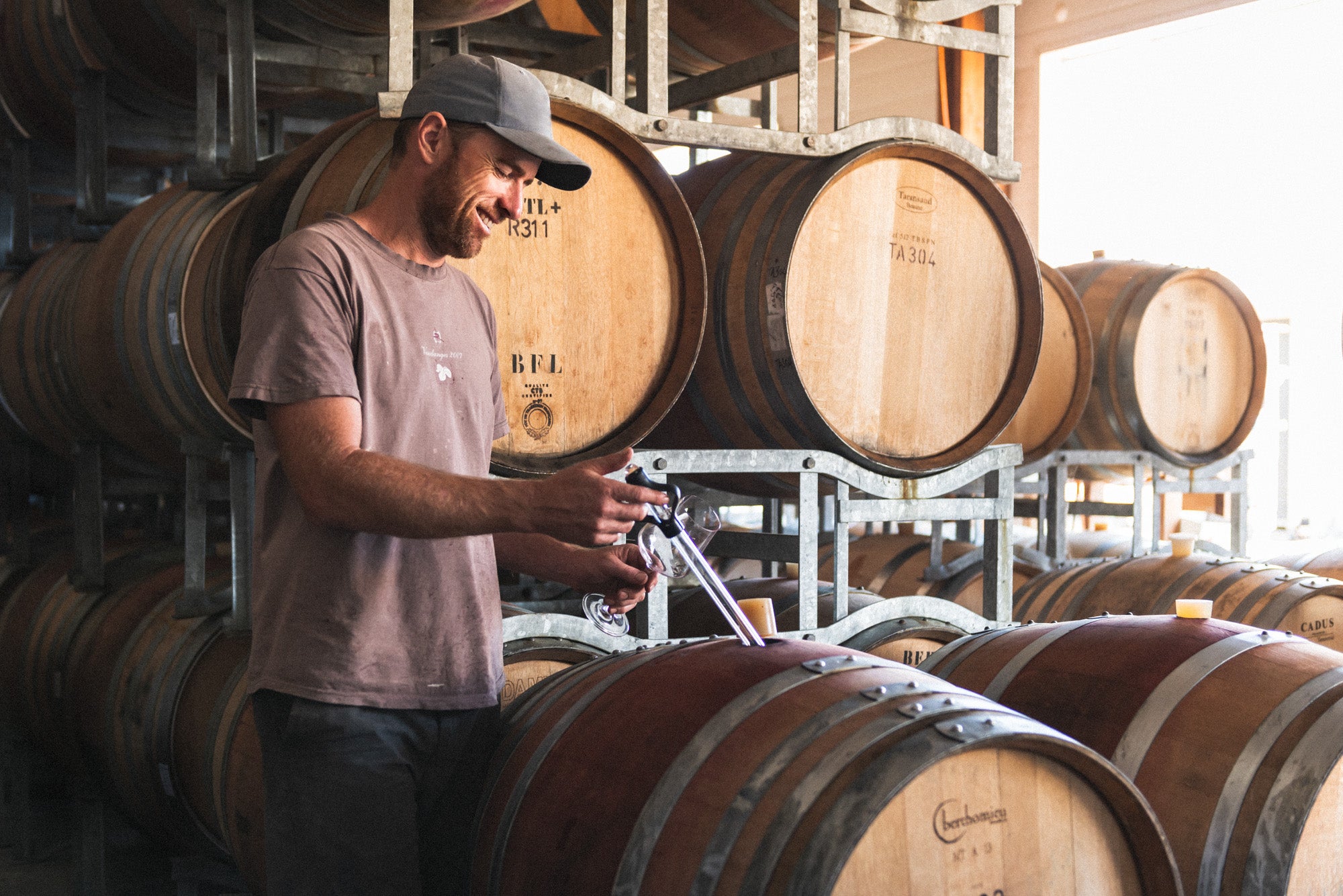 Paul fell in love with Martinborough Pinot for its unique hybrid appeal. A unique combination of old-world savoury texture, similar to Burgundy, but with a new world fruitiness. It's the best of both worlds. It creates very appealing wines in their youth – infinitely drinkable, but with age they just get better and better, and the structure transforms them. He describes them in three words as savoury, complex and textural. That's what you should expect when you buy Martinborough Pinot Noir. Paul was also very interested in the company's goals to become more sustainable in their approach to winemaking. He had seen and heard a lot of overseas wineries start to introduce this concept into their businesses. With young kids of his own he's mindful to leave the land in good shape for the next generation, and feels consumers can relate to this too.
In 2006 Martinborough Vineyards started the lengthy five-year conversion process from conventional viticulture, which relies heavily on the use of fertilizers and pesticides, to Sustainable Winemaking. This holistic approach focuses on six areas of sustainability – Water, Waste, Pest & Disease, Climate Change, People and of course Soil. It's a model that suits Martinborough's naturally low vigour terroir and low disease climate. In fact, with the mature vines there it has really injected some wonderful energy back into the old girls!
The team there notice the improvements regularly, in the yield and quality of fruit, increased soil nutrition, improved insect numbers in the vineyards, and of course in the taste of the wines. But for them it's about more than that too. As pioneers, they have a duty to pass on a healthy and sustainable legacy to future generations. Quite simply, they believe it's the right thing to do.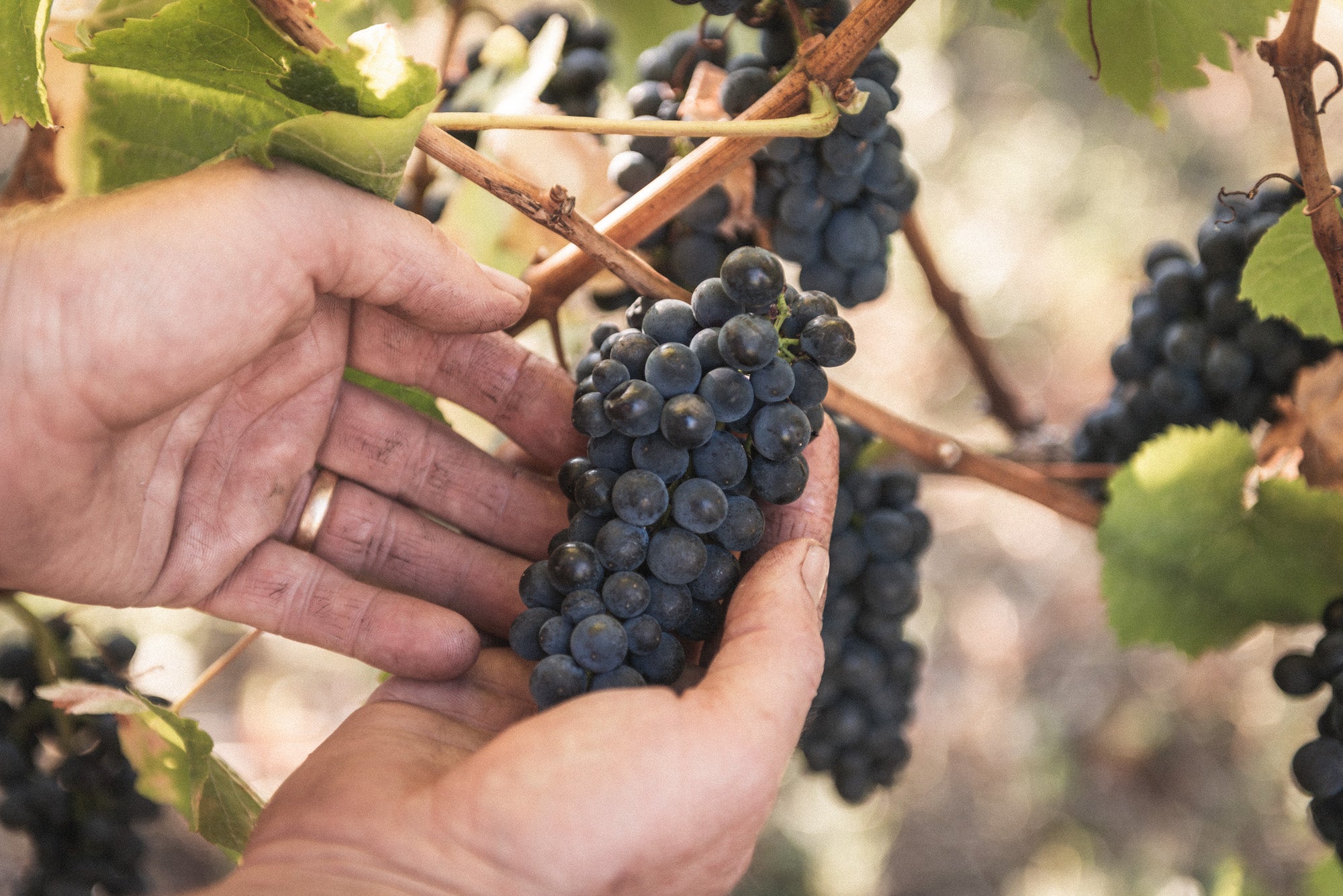 And current owners Foley Wines couldn't agree more. In fact, this was one aspect that attracted them to purchase Martinborough Vineyards in 2011, and other like-minded sustainable brands here in NZ and across the world. Today, they have a solid investment in the Martinborough region, not only with Martinborough Vineyards, but also Te Kairanga and Lighthouse Gin. You can taste all three iconic brands at the historical Cellar Door cottage at Te Kairanga.
The bulk of the wine made by Martinborough Vineyards goes into their iconic Estate Wines. These are exemplary expressions of terroir, incorporating their best fruit from their oldest vineyards. The range includes their hallmark Manu Riesling made from a single 25 year old vineyard located in theheart of Martinborough. And Sauvignon Blanc, Chardonnay, Pinot Gris and Pinot Noir all from their iconic Home Block with vines up to forty years in age. They also produce a more youthful style under the Te Tera label meaning "The Other' in Māori. This range was launched in 2004 to offer a more approachable youthful style of Pinot Noir and Sauvignon Blanc that come from younger vines anywhere from 8 – 20 years in age. And of course, in a good year, they make tiny quantities of their Reserve 'Marie Zelie' Pinot Noir. This is the wine that inspired winemaker Paul Mason all those years back. It's a very special wine that reflects the very best of their Estate, and is a very worthy cellaring wine made to age gracefully for at least fifteen years.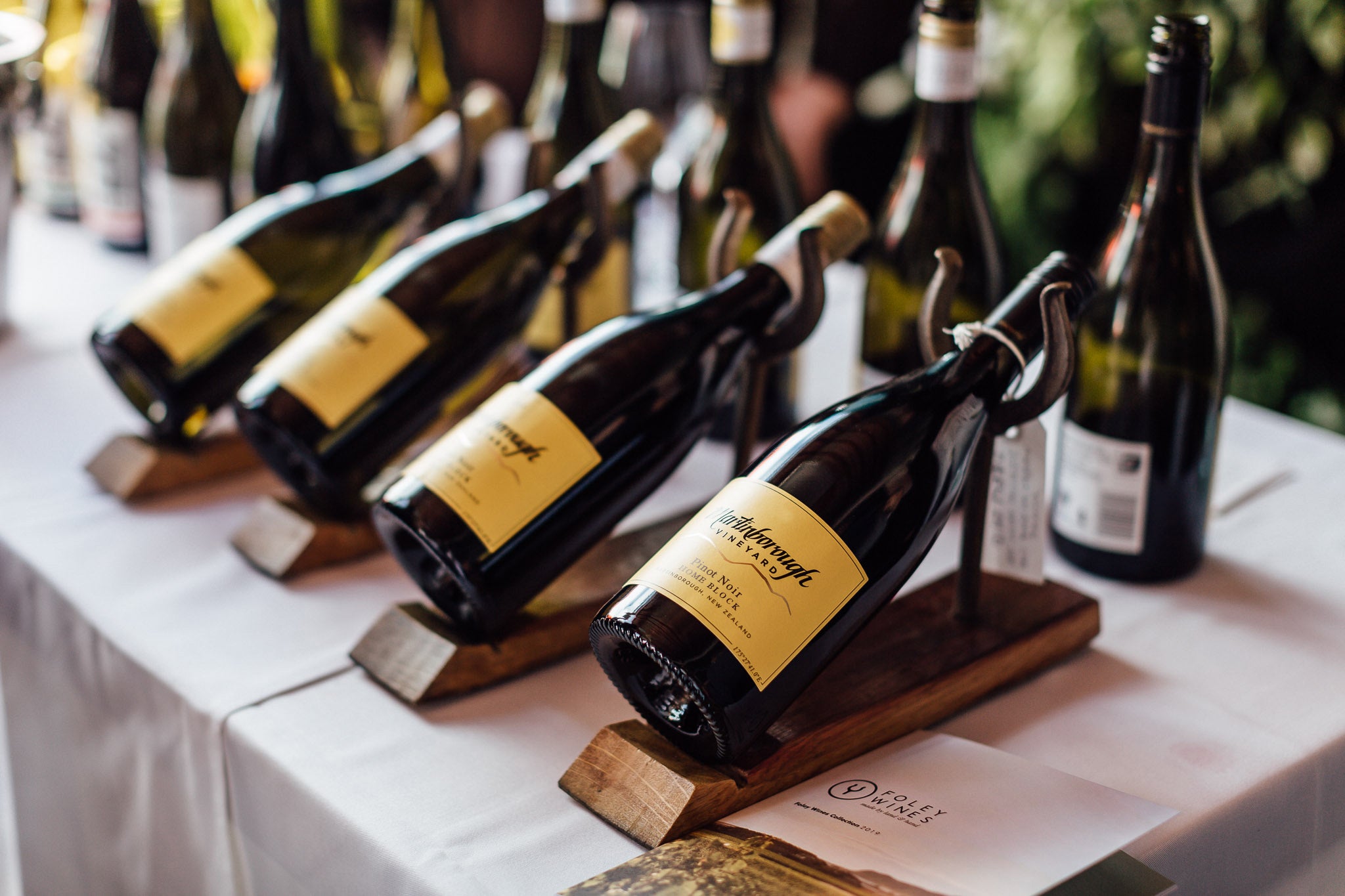 These days you'll find a burgeoning Industry centered around wine in Martinborough, home to over forty Wineries. Pinot is the predominant grape grown in the region, accounting for 50% of all vines planted, but still a boutique region only producing around 2% of our total wine production here in NZ. As a region they have meticulously carved out a niche market for their wines focusing on quality, playing to their own strengths, and hand crafting wines that are a true reflection of this beautiful terroir, discovered by the Pinot Pioneers at Martinborough Vineyards.
Buy Martinborough Vineyards Wines online here.