Ultimate Brewing: New Zealand's newest craft brewery
A look into the brews and banter from Ultimate Brewing
New breweries are now the norm in NZ, with innovative, exciting, and often less than satisfactory beers coming across our panel every week. When Ultimate Brewing first came across our desk with their Ultimate Pale Ale, my first thought was how ballsy calling your beer the ultimate expression of that style. My indifference soon turned to impressed when I had a taste of the beer, with a medium bodied malt profile complimenting tropical hop characters and a light lingering bitterness, as brewer and owner Chad Hopa puts it, it's a "badass Pale Ale". With the launch of their new Ultimate Session IPA at Hoppers Garden Bar last night, and Fine Wine Delivery Co. being the exclusive retailer this weekend, I sat down with Chad and discussed everything Ultimate.
After Eighteen years in hospo, Chad sure knows his way around a good beverage. He's dabbled in many fields from nightclubs, marketing and events to importing copper distilleries and making his own vodka. With great growth in craft beer and exciting times ahead, he saw his space in the market and wanted to break away from craft beer being pigeon holed and create his own mark on the industry, which is focused on creating good (or one could say the ultimate) core range beers and not releasing a million beers a minute.
Why Ultimate? When first coming up with recipes, creating batches and generally pondering on names, he says "it just came to me, let's make the ultimate beer". He doesn't take himself to seriously and the branding reflects himself, with urban culture, music, sports, street art and tattooing all influencing the Ultimate branding. Nothing comes without some road bumps, however, which Ultimate certainly had in the form of their original branding. Featuring a scantily clad woman on the original Pale Ale design, Chad explains that the backlash this caused in the industry was a learning curve, and that his "style had always been quite risky, and when we came up with our concept we didn't want to cause offense, we just wanted to have a bit of fun". Props to the Ultimate team though, after being approached on social media about the imagery they rectified it straight away and now receive great feedback on their modern and urban label designs.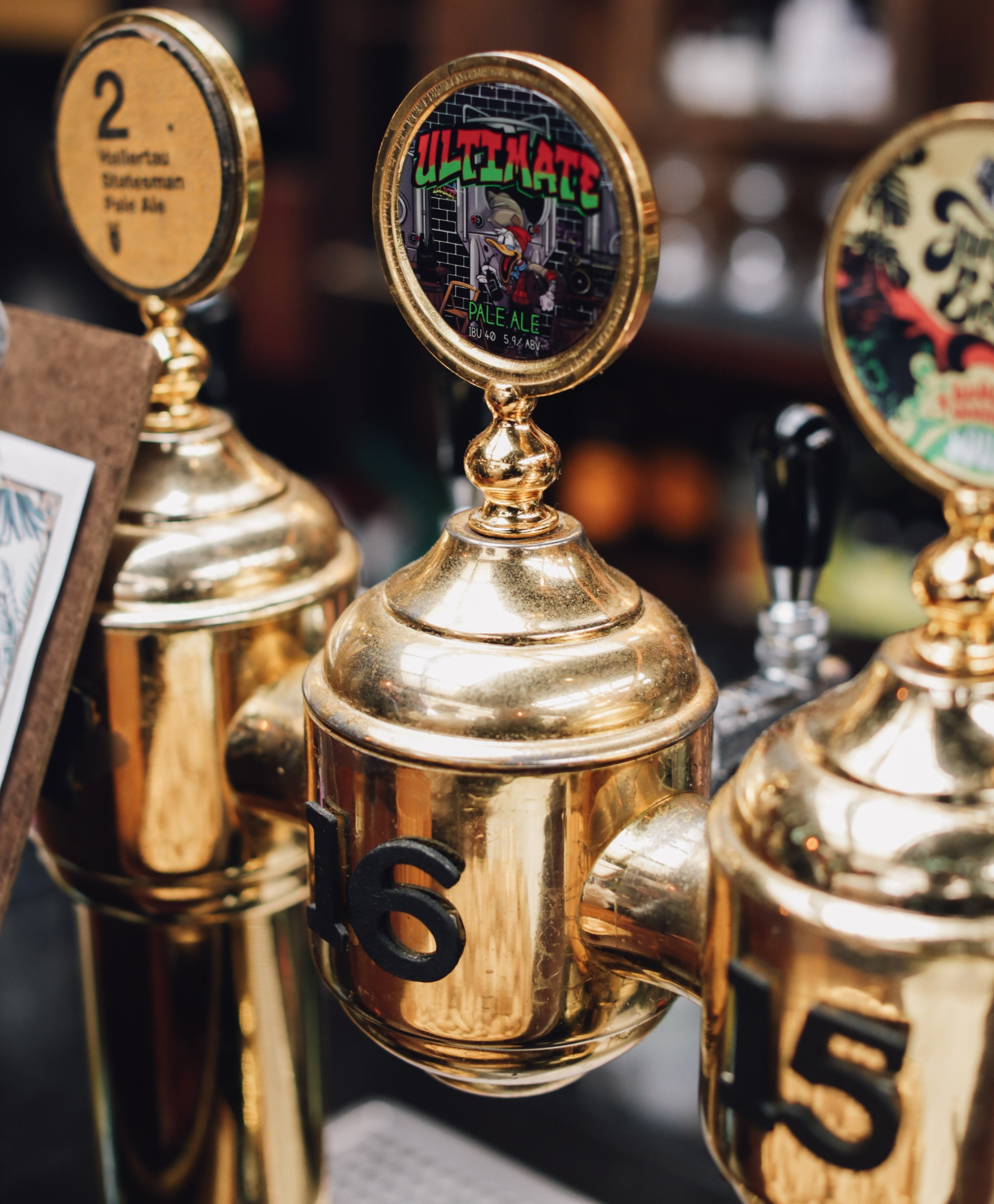 Ultimate's next step is in the form of an IPA which released last night at Hoppers and Fine Wine have exclusively this weekend. This is not a big, knock your socks off hop banger of an IPA - this is a true Session IPA, something you can have a few of and is easy drinking yet still flavoursome as the Motueka and Taiheke hops adding great zingy citrus characters. Chad notes that Session IPAs can often be lacking body, but he reckons they got the balance spot on, and we'd tend to agree.
The best thing about buying Ultimate's IPA, however, is saving the turtles. No, we're not going widely off topic here, because Ultimate Brew have teamed up with a revolutionary company from North America to bring over eco-friendly and biodegradable beer rings for their 6 packs. These rings are made from barley and when disposed at a compostable facility will degrade within days. This is certainly something that here at Fine Wine Delivery Co. we can get behind, we've always been environmentally conscious – we're one of the only retailers in NZ that have never used plastic bags, and have recently introduced the revolutionary Crowler cans and machines which are hugely impactful on the environment – click here to find out more.
So, what comes next for Ultimate? You can expect more additions into their core range, with an East Coast IPA in the burner and the Ultimate Lager in time for summer. They're on the lookout for a premise for a pop-up bar, which Chad describes as nothing like Auckland has ever seen. What I'm sure of is that we can expect big things from Ultimate, so grab some cold ones, pop tops and save the turtles.