Freshest Craft Beer in Town #crowleralert
Here at Fine Wine Delivery Co. we've always been environmentally conscious, in fact, we've never had plastic bags as an option for our customers. So, when we visited our friends at the new Garage Project taproom in Kingsland and saw their fancy new canning machine, the clogs started ticking. The first thought was how amazing it would be if we could get rid of our plastic, single use bottles and switch to something much more environmentally friendly, however after much research we realised that the benefits of Crowlers® were so much more.
Crowlers® are 946ml aluminium cans (blame the Americans for the weird sizing!) that are purged for freshness, filled and sealed on the spot by our beer-ista to take home or delivery straight to your door.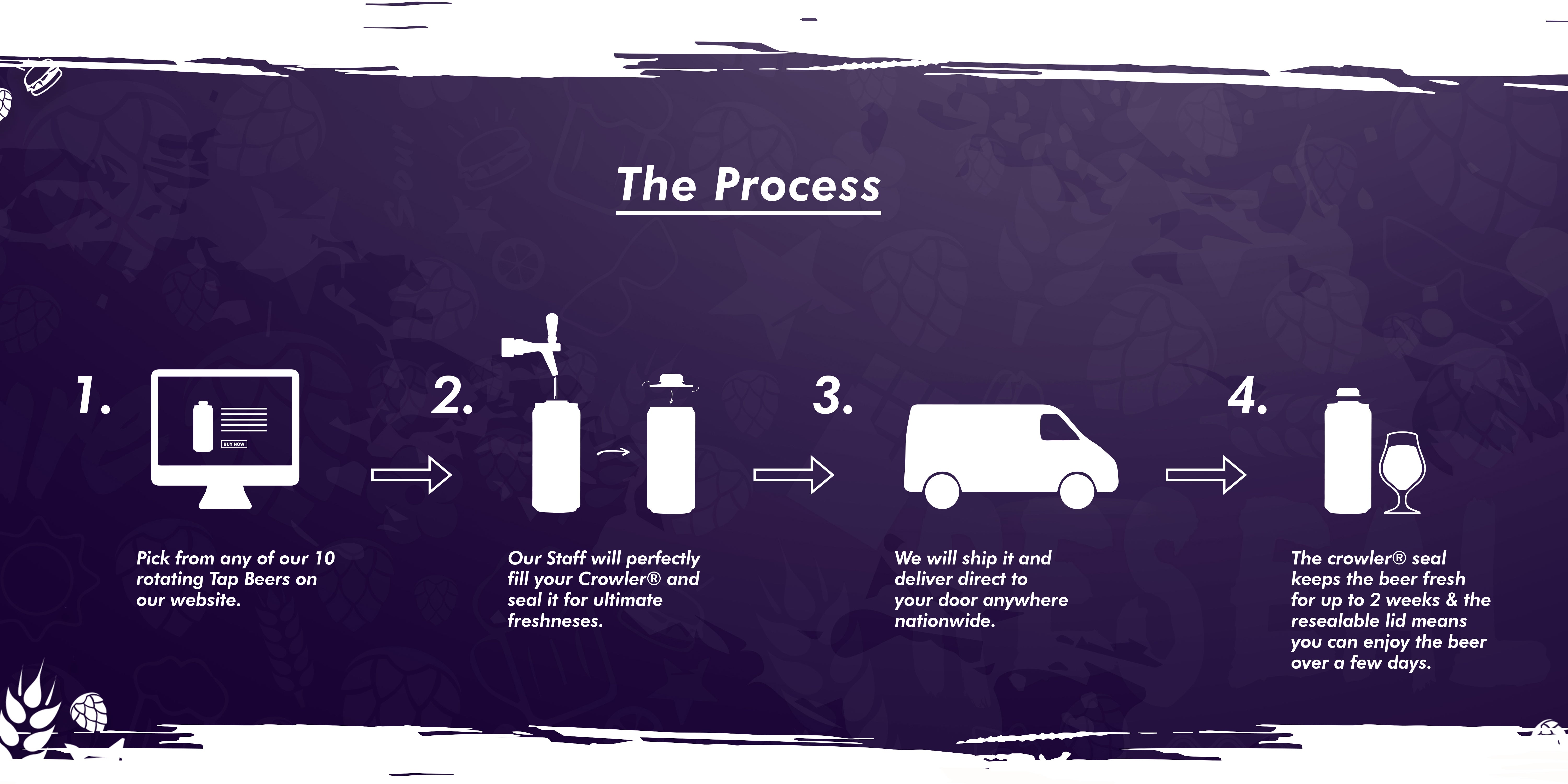 Crowlers® are here! Fine Wine Delivery Co. are bringing you the freshest and most innovative way to drink your favourite craft breweries beer. Crowlers® are 946ml aluminium cans that are purged with CO2 for freshness, filled and sealed on the spot by our beer-ista to take home or deliver straight to your door. They are clean, easily transportable, don't let in any damaging UV light and stay fresh and carbonated for at least two weeks after filling, so you can be sure when you crack them open they'll be tasting like they've just been poured from our taps. We're the first retailer in NZ to stock and ship the Crowlers® nationwide, plus the first in Australasia to offer the resealable Crowler® lid. Simply untwist and pour, twist the lid back up to consume later. This unprecedented lid also contains an oxygen scavenger to prevent the dreadful oxidisation of your beer after opening. The cans are infinitely recyclable, so you can rest assured you're saving the environment whilst consuming a beer as fresh as you get straight from the brewery. There's no excuse not to drink good beer, from Kaitaia to the Bluff, you can have the latest seasonal, limited edition, fresh and tasty tap brews delivered straight to your door for the first time ever. Pop into one of our purple superstores or head online and let us bring the good beer straight to you.