Day Eight: Burgundy, Puligny-Montrachet and Olivier Leflaive
A 10.16 train left for Dijon and we were on it, eventually arriving in Beaune at noon. We hadn't anticipated how problematic that time would be, but it was in keeping with the first law of France: Don't expect to get anything done between 12pm and 2pm. The country basically closes for lunch including the taxi drivers, so we were forced to throw ourselves on the good nature of the Giesen family's man in Burgundy, a guy called Jon (originally from Brighton UK). He came to the rescue in a Renault Espace, ferrying us down the Routes de Grand Cru through the beautifully quaint village of Meursault to our accommodation at Puligny Montrachet.
En route, I received a shocking text message. Romain Taupenot, whose wines we import into NZ and our 3pm appointment that day, had been in a winery accident. His hand had been badly damaged and he was just heading into surgery. With our afternoon no longer including a trip to Morey Saint Denis, we decided to keep it local and explore the village of Puligny (OK, so we pretty much wandered around and then went to a wine bar). We enjoyed a Meursault lieu diet but the highlight was undoubtedly the Jean Pascal et Fils 1er Cru Puligny Montrachet Les Folatieres 2014. We raised a glass to Romain's speedy recovery and then grabbed bikes at the Giesen home for a ride into Chagny and the nearest supermarket.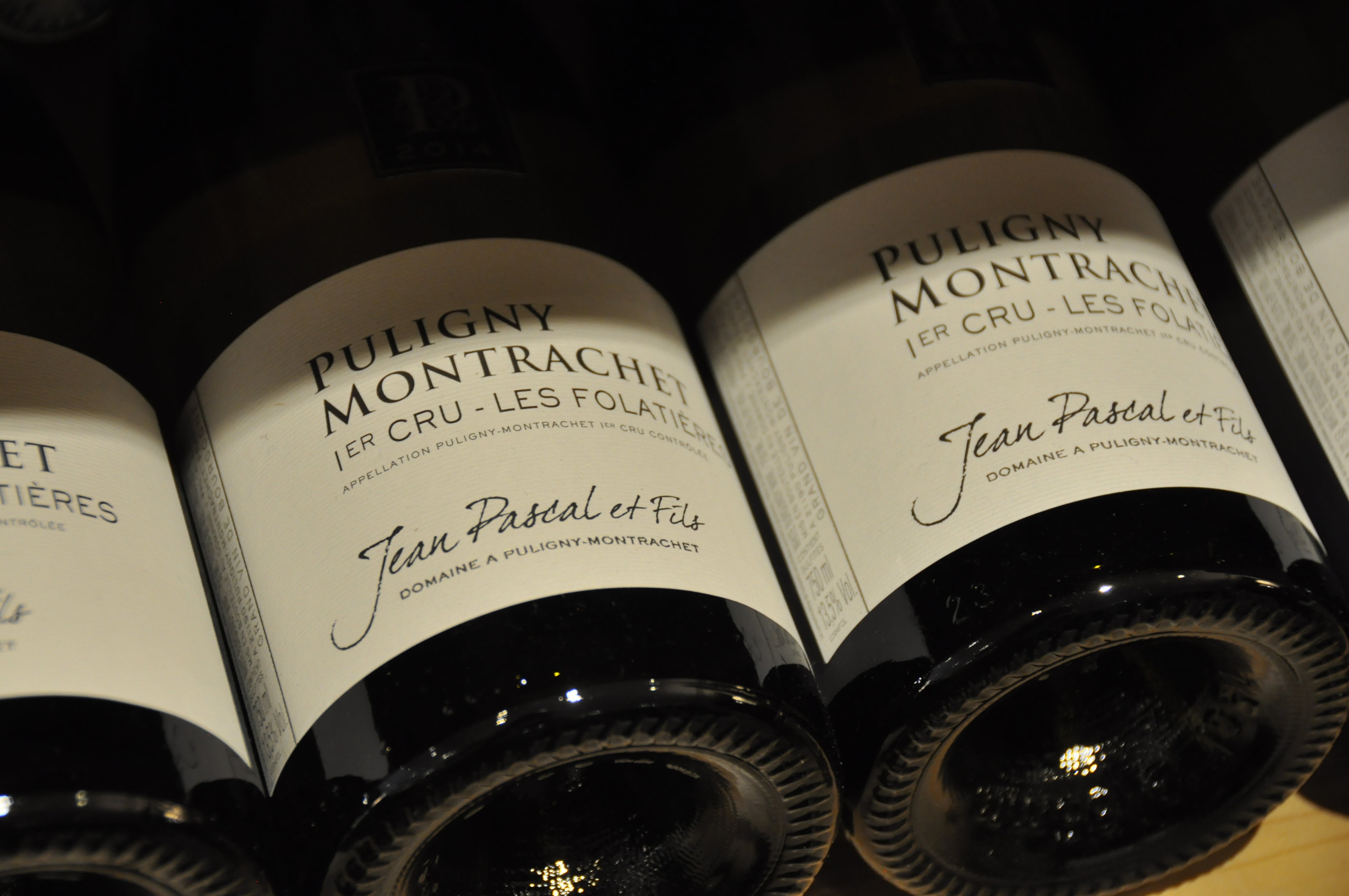 My final words as we left ("Do you have any wet weather gear?") proved sadly prophetic. After getting separated sans phone in Chagny I took my rain jacket and headed back to Puligny to wait for them. After hopping out of a warm shower I saw rain on the window and noticed Jeff and Virginia were not back yet. A drizzle turned to rain and then some 30 minutes later, my drenched travel companions turned up laughing at their latest misfortune. Their spirits were soon lifted when we discovered Olivier Leflaive had space for the 3 of us for dinner. After a glass or two of the Giesen family's Bourgogne Blanc (made for them by Jean Chartron) and some gorgeous cheeses and charcuterie (the fruits of their ill-fated cycle mission) we walked down the road in the by now very steady rain to dine at this venerable local hotel.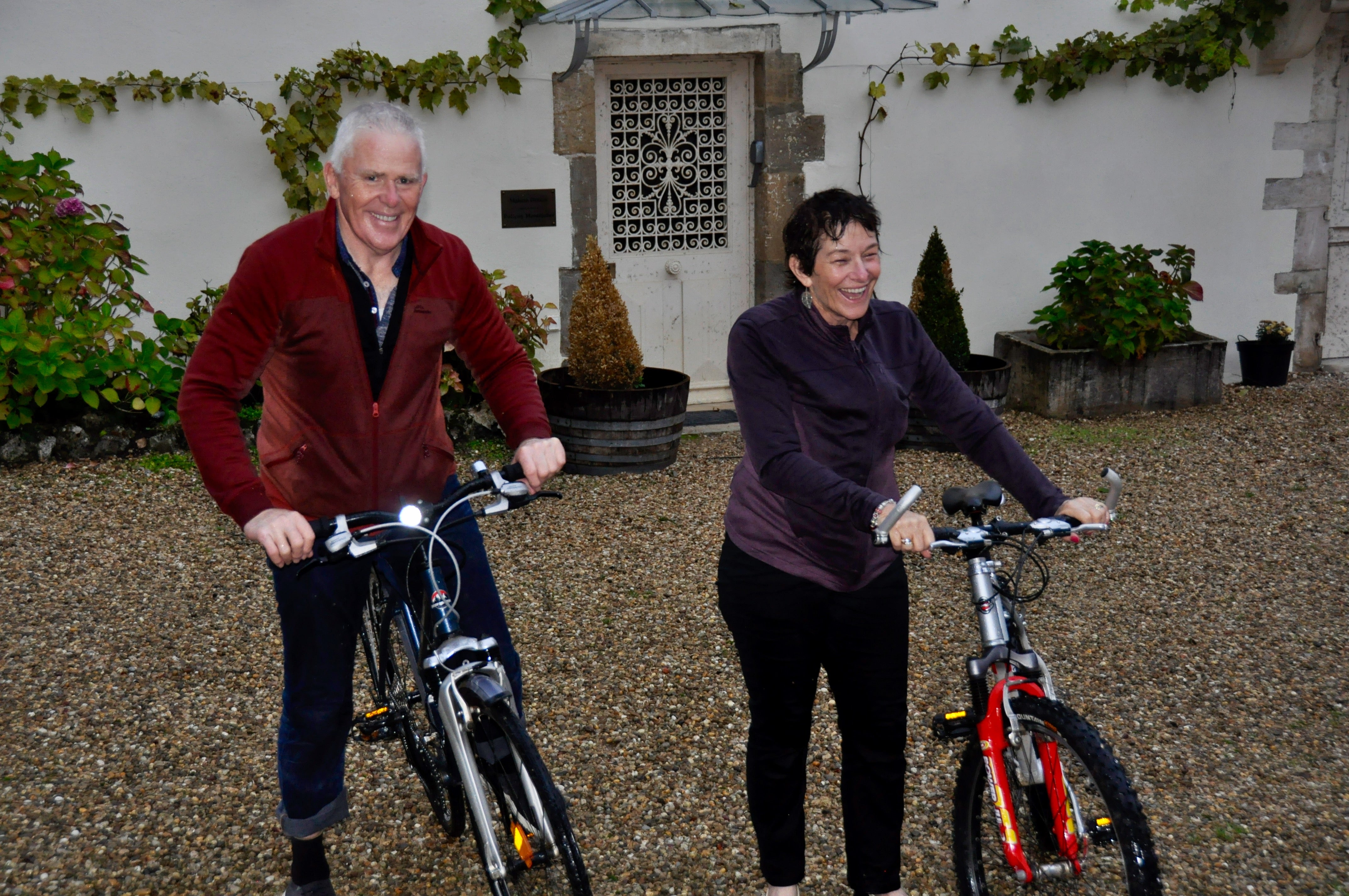 Dinner was a tasting menu of all their wines, right through to the top 1er Crus, the highlights of which were the Puligny Montrachet 1er Cru Hameau de Blagny 2011, the only slightly lesser Chardonnay really being the 1er Cru Clos Saint Jean 2011 (too much of the reduction we tend to see in NZ Chardonnay trying to be 'Burgundian'). A succession of awesome Chardonnays was rather let down by the last flight of reds (not the Cote de Beaune's strong suit), a Meursault Rouge (awful... Very strident with eye watering acid) and a better Pommard 1er Cru. Rather than finish on this note, Jeff generously ordered a bottle of Corton Charlemagne Grand Cru, a stunning masterpiece we enjoyed in the company of a retired American couple. Both ex academics, they had fascinating insights into the state of play leading up to the American presidential elections.
A great end to a great day, we rolled into bed late, dreaming of our Chanson and Faiveley visits in the morning.