Day Twelve: Long Lunch at Louis Roederer
We were up very early to meet Christophe Prieux, who had promised to show us the other jewel in his crown, Ployez-Jacquemart (Ployez is pronounced pretty much like the song Poi-e... Poy yay). The house is in the next village over from Chigny-les-Rose, another 1er Cru village called Ludes. The Maison is the most significant structure in the village and hence it was occupied by German soldiers during the Second World War.
The cellars are stunning and some of the deepest we visited, the lowest and coolest point was 25 metres below ground and 8-9 degrees Celsius. It's no place for claustrophobics but a great place for maturing Champagne, the lower temperature promoting slower yeast autolysis and a finer bead. They only produce 80 to 90,000 bottles a year, so it is very boutique but after tasting the entire range (flawless), we will be including a pallet in our next order of Gardet after Christmas. With a bit of luck we will have Christophe Prieux in NZ with us to present the wines in April.

We bid farewell to Christophe, who kindly dropped us at Louis Roederer. The entry hall looks like the Auckland museum with wall to wall marble and a sculpted bust of Tsar Alexandra the 2nd (the raison d'etre of Cristal). There we met up with Nash Jack and his wife Api, the winners of our 2015 Louis Roederer Xmas promotion. It was sheer coincidence they were there at the same time as we were, so it was great to be able share this memorable lunch with fellow Kiwis. It didn't hurt that Nash was an ex-rugby player who'd played with many of the greats, so he had some very entertaining stories punctuated by punches. Our host Maria, a Spanish woman who married a French man, looked a little unsettled as we told tales of our violent national sport but maintained her composure throughout!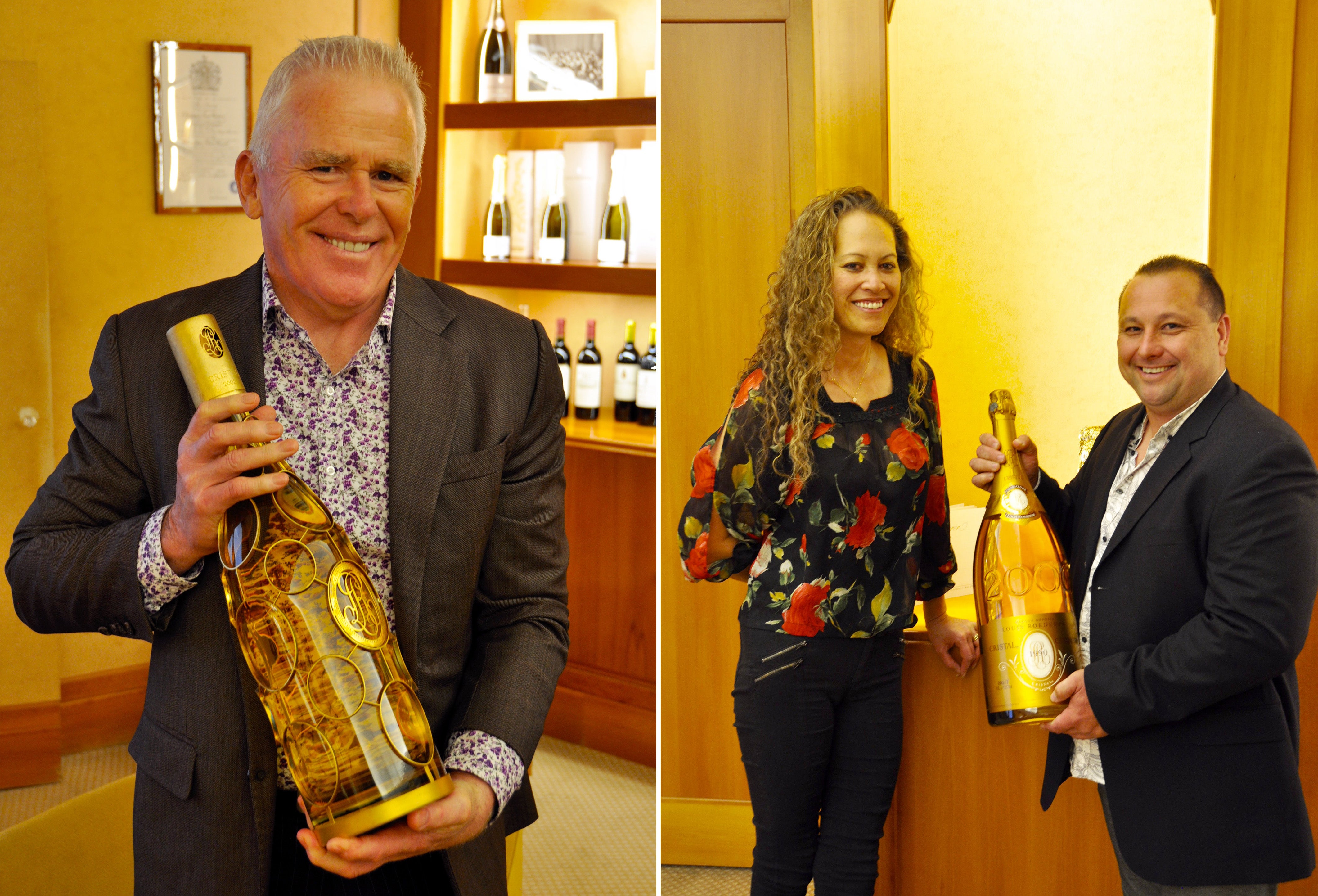 We were received in a large formal lounge, the very definition of palatial opulence where we sipped on Louis Roederer Brut Premier and chatted with our hosts Thierry and Maria. We then moved through to the formal dining room, the table laid out with gold cutlery and a magnum of Cristal 2002 cooling on the hearth. The food was simply divine, and the Roederer flowed freely (from magnums at all times). 3 hours passed in the blink of an eye and before we knew it we were reclining in the formal lounge again, sipping Ramos Pinto 20-year-old Tawny Port, wondering how we could move into the family's apartment upstairs so this day could never end.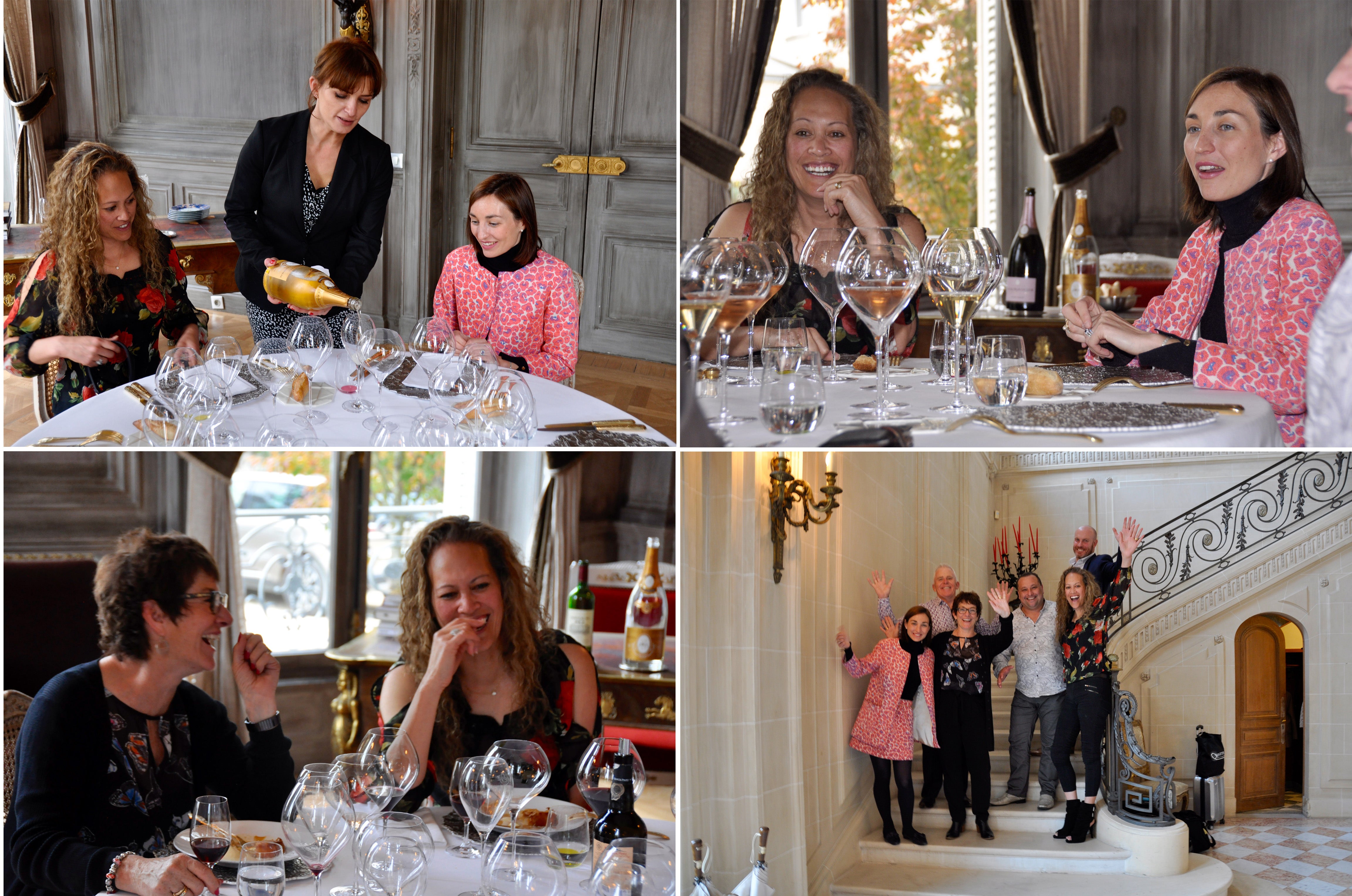 We all wandered down to the train station afterwards and said goodbye to Nash and Api. They were off to Wales the next day to catch up with Nash's old rugby mates so I hope Api managed to find that special dress or shoes by way of compensation!
Dinner that evening was always going to be somewhat anti-climactic, a nice bottle of Leoville Poyferre, joined by some good service and fairly average food at the Flo Brasserie. By the time we were out the door, we were all feeling the weight of 2 weeks constant travelling, and a good night's sleep was in order.