Jeff's extremely rare 6L Imperial of Penfolds Block 42 Cabernet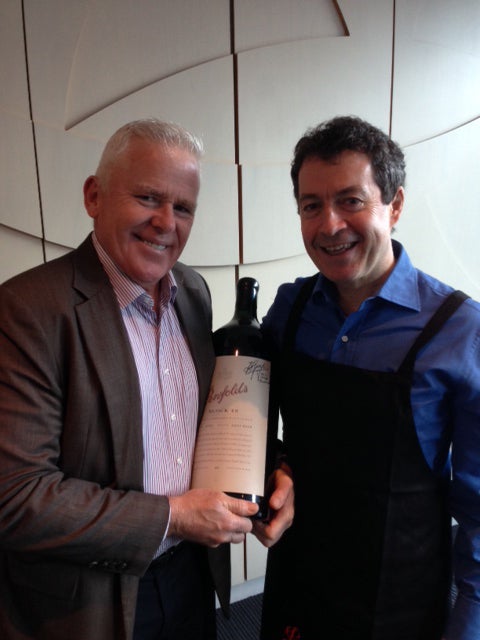 In 2007 post the special release of the Penfolds 2004 Block 42 Cabernet Sauvignon, I was dining with Peter Gago, Penfolds Chief Winemaker. I was sharing my thoughts with Peter on what an amazing wine 2004 Block 42 was and how at 13% alcohol it was so immaculately balanced. Peter gave the reason for this as being 100-year old vines on original rootstock. Old vines on original rootstock vines are extremely rare globally, due to the onset of phylloxera vine disease in the late 19th century destroying up to 90% of vineyards worldwide. These days' vines are grafted onto American phylloxera resistant rootstock, which has circumvented the problem.Peter went onto mention that they had produced 5 x 6-litre imperials of 2004 Block 42 and over the next few years they would be released through Langtons Fine Wine Auctions with all proceeds repatriated to charity. Peter advised me several months later when the first imperial was released for auction. I duly participated in an online bidding process over a week long online auction, it was pretty nerve-wracking to be honest but at the end I came through it as the successful bidder.
Peter offered to sign it for me and we agreed to catch up at some stage to facilitate that. It has been several years since we last got together so while Peter was here in Auckland for a brief Penfolds recorking clinic I dropped in with my 6-litre and he duly signed it for me. During the signing, the room was abuzz with all winemakers, Penfolds personnel and other collectors present having their aged wines recorked all snapping cameras and listening to Peter's comments on the wine. Peter alluded to the 2004 Block 42 special glass ampule (only 10 produced) now changing hands for around AUD$181,000 and he pondered at the value of my imperial, which has been cellared in the ultimate conditions since release and will live a 100-years + most likely. Peter inquired if I was interested in selling it, to which I promptly and respectfully declined. It was great to catch up with Peter and to have his signature on my imperial. I can report it is safely back in the cellar resting. Thanks very much Peter, great to catch up.
Cheers Jeff