Taylors Legacy Cabernet Sauvignon, a tribute to the past and a treasure for the Future
The 1,080-bottle production of The Legacy Cabernet is the culmination of the winemaking journey of three generations of the Taylor family... a tribute to the past and a treasure for the future! In the 1950's Bill Taylor Snr. sold the families 100+ chain of pubs in New South Wales and risked the family fortune to create a wine business, initially distributing wines for the Clare Valley Wine co-operative. Intrigued by time spent in Bordeaux researching the great Cabernets of Left Bank... in 1969 Bill Senior with sons Bill and John purchased a property in the Clare Valley and planted Taylors Wine Estate with a principal focus on Cabernet Sauvignon.

Today the 3rd generation led by Mitchell, Justin and Clinton have grown their grandfather's legacy. To mark Taylor's 50th Anniversary the family collaborated with Chief Winemaker Adam Eggins to create a New World red inspired by the great Growth Cabernets of the Old World, for it to become a true "Legacy" embodying the family's founding vision. It would take a special vintage... 2014 was that vintage.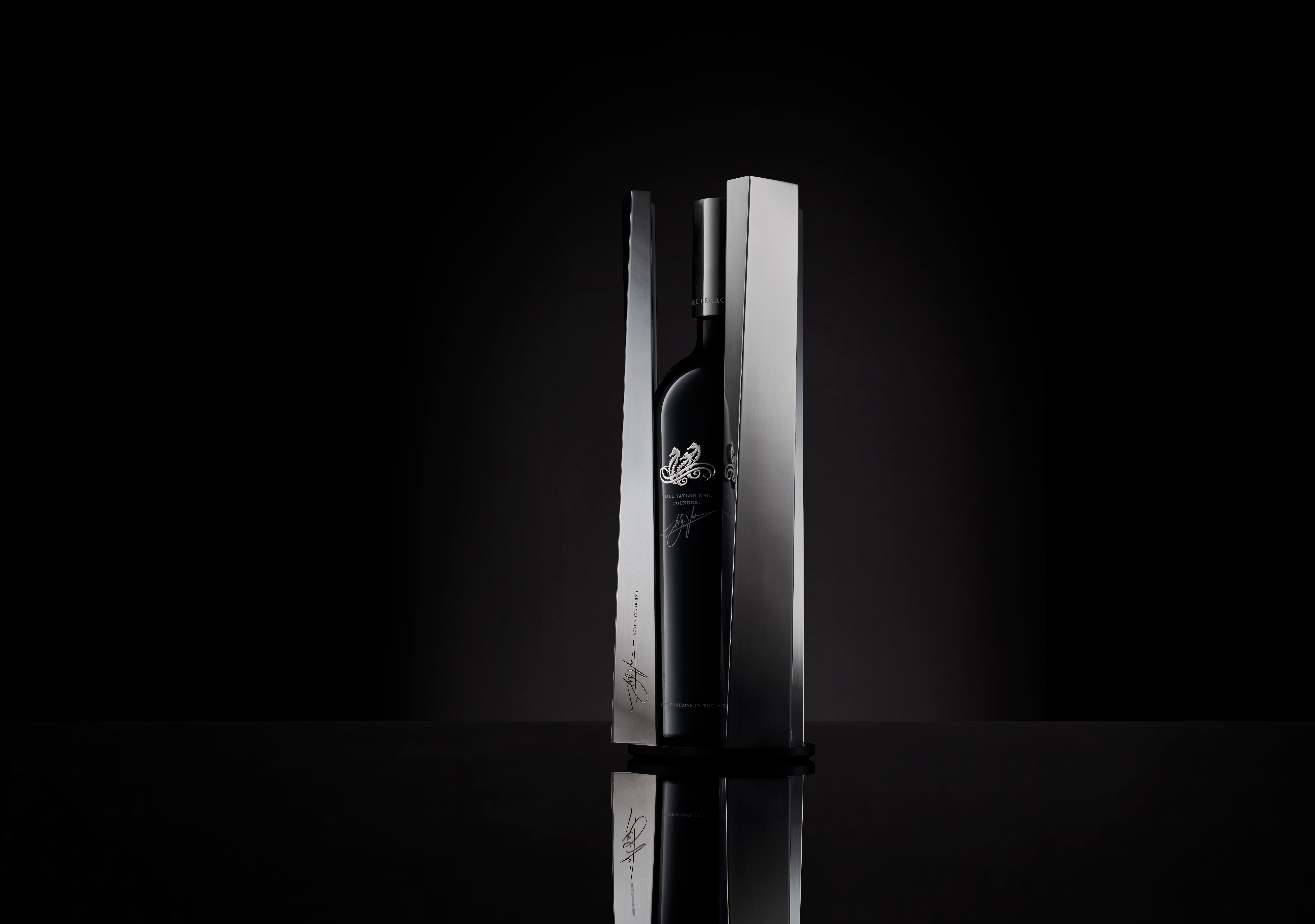 Old Vine Cabernet from a classic vintage made without regard to expense and luxuriously packaged... "The Legacy" is a collectible red wine that may well live longer than the 50-years of Taylors winemaking legacy it was commissioned to mark. The NZ allocation is 24-bottles of which FWD Co. have been appointed by Taylor Family to distribute. Our family will retain a bottle... the other 23 are offered on an individual basis and restricted to one per customer. Enjoy! Jeff Spectacularly packaged, each bottle is adorned with a hand-crafted silver and rhodium seahorse medallion that will never tarnish... and are meticulously hand labelled and numbered accompanied by a certificate of authenticity.
The Taylor family were early adopters of the screwcap and acknowledge its superior protection of the wine whilst allowing it to age gracefully. An overlaying luxury capsule with a built-in state of the art monitoring NFC device (linked directly to an app) prevents "The Legacy" being counterfeited.
Shop Now: https://bit.ly/2Q3LUgK